Alcohol addiction and drug abuse affect the lives of thousands of individuals every year. At the same time, best rehab centers in the US play their part in addressing this problem and giving people hope for recovery. Choosing among drug rehab centers can be an overwhelming and difficult task, whether it is for the addicts themselves or for a loved one.
Browse the best facilities listings below to find the top rehab center in the needed area to help the loved ones, recommendations on how to select the best rehab centers, and when  should one seek professional treatment.
Addiction Resource provides several listings of the best rehab centers in the US so anyone wishing to find related information can get it easily from there. Users can simply filter the directory by searching the rehabilitation facility by state or zip code and find all drug rehab centers in that vicinity.
No results for these selections.
Find the best treatment options. Call our free and confidential helpline
Professional Addiction Treatment At Best Rehab Centers in the US
Alcohol addiction, substance abuse, and drug overdose take the lives of hundreds of individuals every year in the United States. These statistics continue to increase every year. According to the CDC's report of 2018, 11.7% of adults aged 12 and older were involved in illicit drug use in the past month. According to the 2019-2020 NSDUH report by SAMHSA, 36,556 persons above the age of 12 years were involved in substance abuse. Yet another report by CDC states that there were 100,306 drug overdose deaths in the United States during the 12 months ending in April 2021, an increase of 28.5% from the previous years.
These numbers suggest the urgent need for some effective measures to battle this problem heads on. For this reason, professional addiction treatment services are of utmost importance so that individuals who have fallen prey to addiction can be given a chance for a healthy and productive life.
Factors To Consider When Searching For The Best Addiction Treatment Center
When one searches for drug and alcohol rehabilitation centers, there are many factors that should be considered so that one knows what to look for in a center.
These factors are Discussed Below:
Licenses And Accreditation
The licenses and accreditation of drug rehabs should always be considered when choosing a center. The two main non-profit and independent bodies that accredit drug rehab centers based on industry standards, quality of service, and success rates are the Joint Commission and the Commission on Accreditation of Rehabilitation Facilities (CARF). If a rehab center is accredited by any or both of these organizations, it can be considered a reputable facility which is bound to be a good option for anyone.
Therapies And Types Of Treatment Modalities
The therapies and use of evidence-based practices in a rehab program are the factors that make it stand out among its peers. The addiction treatment centers that employ these evidence-based therapies that are proven through scientific research should always be preferred over the drug rehabilitation centers that do not use such therapies. Apart from the typical therapies and medically-assisted modalities, other holistic therapies such as twelve-step programs, milieu therapy, dialectical behavioral therapy, equine therapy, art and music therapy, yoga, meditation, and other similar modalities play a vital role in ensuring better success rates of treatment.
Research Has Shown that Therapies Such As: 
Multidimensional Family Therapy (MDFT)
Twelve Step Facilitation Therapies
These are considered the most successful in ensuring ultimate recovery for the clients.
Specialized Programs
Addiction treatment services can never be considered successful if it employs an approach of one size fits all. Each person who is struggling with addiction has a separate case and story, and a generalized treatment program can not guarantee recovery for everyone. The drug rehabilitation centers that offer individualized programs where each program is tailored according to the individual's specific needs show greater recovery rates. Such specialized programs that are gender-specific or cater to individuals of particular ethnic, social, and age groups such as teens, adults, LGBTQ+ community, and others are offered in quality addiction treatment centers that should be preferred over others.
Professional and Trained Staff
Reputed and quality inpatient or outpatient drug treatment centers employ a multidisciplinary staff that treats not only the visible symptoms of the client but also the root causes so that his/her mind, body, and spirit can be healed. These staff members include physicians, registered nurses, psychotherapists, therapists, psychiatrists, psychologists, nutritionists, wellness specialists, family counselors, and other qualified professionals who are experts in their respective fields. Therefore, when choosing a rehab center, the diversity, qualification, and expertise of its staff members should also be considered.
Financial Aspect And Insurance
The financial aspects of a treatment program is also an important factor that needs to be considered. Depending on the therapies and drug rehab facilities offered by a rehab center, the cost of the program can vary greatly. However, some drug treatment centers can be free of cost or accept certain insurances, with many covering the whole costs of treatment services, whereas others offer coverage for certain aspects, and the remaining has to be paid out of the pocket by the clients. All information about insurance coverage and costs needs to be checked and pondered upon before making a decision.
Aftercare Support
Getting treated at a professional rehab center does not guarantee ultimate recovery if the progress is not regularly monitored through an aftercare program to prevent relapse. Some addiction treatment centers offer a comprehensive aftercare support program that ensures that clients remain sober even after graduating from the rehab program. Thus, this serves as an important factor that needs to be considered.
Drug Rehab Amenities
Another factor to consider while choosing the best rehab center is the kind of facilities and amenities that it offers. For example, some drug rehab centers offer executive suites and facilities such as gyms, swimming pools, sports grounds, wilderness experiences, spas, and other related drug rehab facilities.
Other Amenities Include: 
gourmet meals
private rooms
sauna
organic meals
fountains
yoga
art sessions
outdoor recreation
Depending on what a person's budget is, they can select the center where such amenities are offered to make their stay as comfortable as possible.
When Should You Seek Out A Drug Rehab Center?
Many individuals struggling with addiction do not seek treatment because either they do not admit their addiction problem or are not aware of its adverse consequences. However, anyone going through this phase in life should seek treatment from a drug center because of the following reasons:
Addiction takes a toll not only on the addict but on all his/her relationships with family, friends, and coworkers. To save personal and professional relationships, treatment should be sought.
Some addicts think that they can take care of their problems by themselves without going to a professional rehab facility. But such persons need professional treatment where their withdrawal symptoms can be medically managed, and through a comprehensive support system, they can be treated and empowered to prevent relapse.
Drug overdose resulted in almost 100,000 deaths in the United States in 2020, according to the NIH report by CDC. Therefore, rehab should be sought to prevent such overdose deaths.
Seek Treatment From A Best Rehab Center in USA Today
Anyone suffering from alcohol addiction and substance abuse should take a bold step today and get enrolled in a professional rehab center with the best residential mental health facilities to turn the pages of their lives and take the first step towards sobriety and ultimate recovery.
Find Drug Rehabilitation Centers Near You Anywhere In the US
Addiction Resource team has compiled an extensive list of the top drug rehabilitation facilities around the country. Click on the state you are interested in, and you'll get a list of the best centers in the area, along with their levels of care, working hours, and contact information. Haven't found the rehab you need? Call the toll-free helpline below for professional assistance.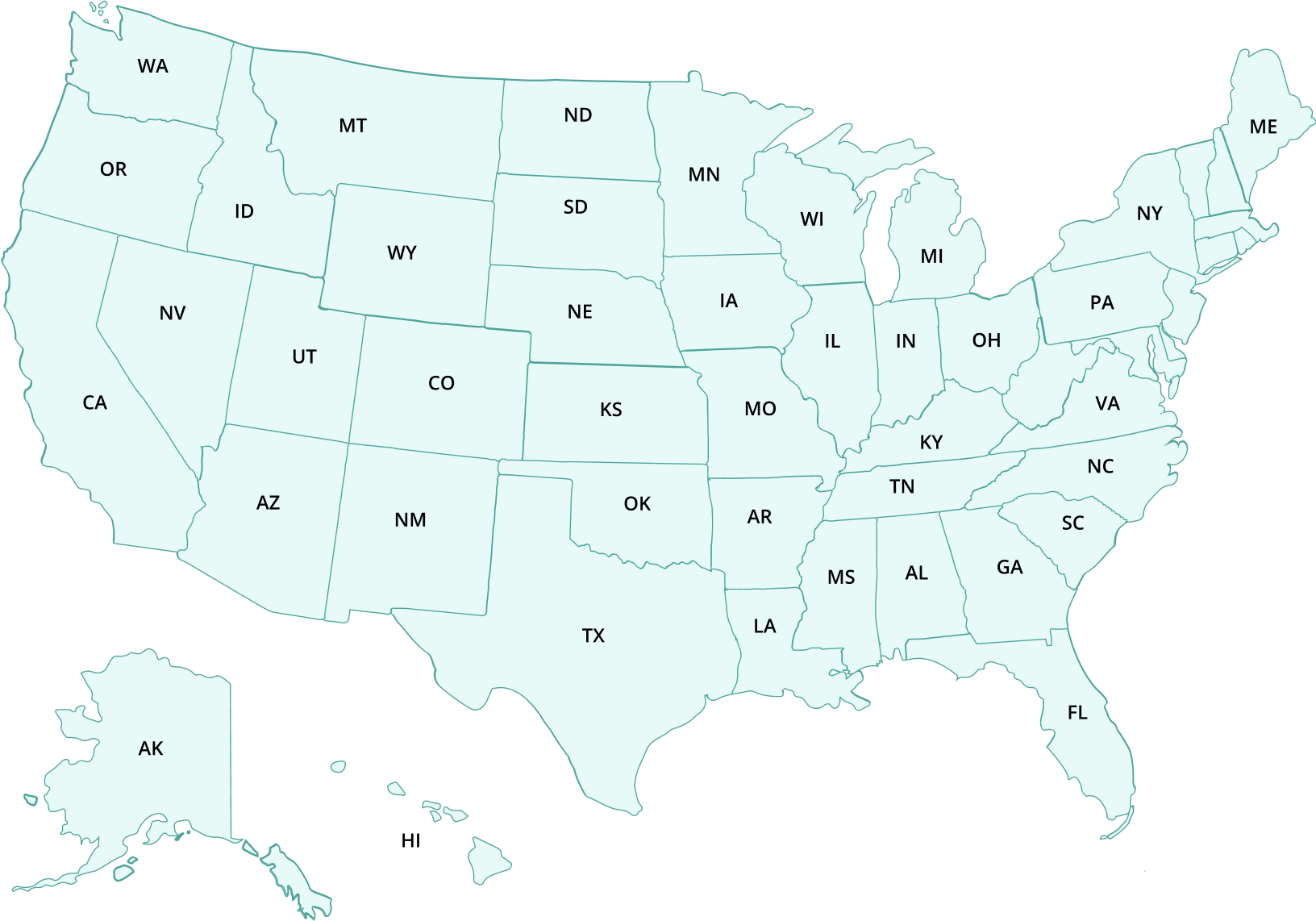 ---
Page Sources
Illicit Drug Use Data are for the U.S. CDC. (2020). https://www.cdc.gov/nchs/fastats/drug-use-illicit.htm
2019-2020 National Surveys on Drug Use and Health: Model-Based Estimated Totals. SAMHSA. (2021)
https://www.samhsa.gov/data/sites/default/files/reports/rpt35344/2020NSDUHsaeTotals01102022/NSDUHsaeTotals2020.pdf
Drug Overdose Deaths in the U.S. Top 100,000 Annually. CDC. (2022). https://www.cdc.gov/nchs/pressroom/nchs_press_releases/2021/20211117.htm
McGovern, M. P., & Carroll, K. M. (2003). Evidence-based practices for substance use disorders. Psychiatric Clinics, 26(4), 991-1010. https://www.ncbi.nlm.nih.gov/pmc/articles/PMC3678283/
Overdose Death Rates | National Institute on Drug Abuse. National Institute on Drug Abuse. (2022). https://nida.nih.gov/drug-topics/trends-statistics/overdose-death-rates