"I don't use every day; therefore, I am not an addict."
"I don't need a drink as soon as I wake up in the morning; therefore, I am not an addict."
"I don't steal from my family and friends to fund my use. I have enough money to pay my bills, so I can spend the rest how I please. It's not turning me into a thief; therefore, I am not an addict."
All of these phrases are common forms of denial. However, the logic in each of these statements is flawed because not one of these things defines addiction.
You may not be suffering from full-blown alcoholism just yet, but you may be addicted to alcohol. The same analogy applies to any other drug. Ask yourself these questions:
Has your use caused you relationship problems?
i.e. Have you ever gotten into a fight with someone while under the influence, and said things, or did things, you would not have sober that ruined or tainted the relationship in some way?
Has your use caused you legal troubles?
i.e. Have you ever been arrested while:
Trying to obtain the drug.
Trying to transport the drug.
You were under the influence.
Has your use caused you to struggle financially?
i.e. Have you ever been late on a bill because you "went out" last night?
You may not need a full 30-day treatment in an inpatient rehab facility, but you may need some sort of help. A good place to start is with a substance abuse evaluation.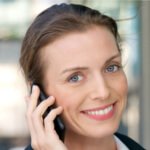 Hope Without Commitment
Find the best treatment options. Call our free and confidential helpline

What Kind of Addiction Rehab Do I Need?
The kind of treatment someone needs will depend on the substance and the extent of the addiction (how often and how much the person uses, how long he or she has been using, etc.). A counselor who either performs or sees the results of a substance abuse evaluation can recommend a program for the individual in need of treatment.
Different Rehab Facilities for Different Addiction Needs
Inpatient rehabilitation facilities are typically recommended for people who have tried other methods of treatment without success.
These facilities provide an environment in which a person can go through medical detox as safely and comfortably as possible. After initial detox, the patient undergoes an assessment to determine his or her physiological and psychological needs. A treatment plan is constructed for the individual that involves individual and group therapy sessions, 12-step programs, and other specialized forms of therapy. An inpatient facility also provides patients with opportunities to participate in therapeutic activities such as sports, exercise, art therapy, reading, and more. Find out more about how rehab works. Inpatient rehabilitation centers can be expensive, but there are ways to get insurance plans to cover many parts of addiction treatment under the Affordable Care Act.
Detox programs last about a week and get a person through the worst phases of withdrawals safely and under medical supervision.
Though detox programs are a good option financially, they should not be considered "treatment"; purging the body of all foreign toxins and substances is a good place to start, but recovery truly begins when a person seeks out recovery support services that will help treat the addiction at its core—the brain.
Outpatient recovery services are programs that allow a person to live at home and participate in everyday life activities such as work or school, while simultaneously receiving treatment.
These programs are less expensive than inpatient treatment and permit an individual to have more freedom, assuming the person can handle it. Patients visit rehabilitation or counseling centers multiple times per week to attend therapy sessions or other activities that teach life skills that will help the person cope with his or her addiction, along with relapse prevention techniques. Though outpatient programs are more affordable than treatment at an inpatient facility, they still cost a lot of money. Under the Affordable care Act, however, Medicaid and Medicare are required to cover addiction treatment just as extensively as they would any other medical problem. Find out how you can use Medicaid and Medicare to pay for rehab services.
Extended care facilities such as halfway houses or sober living homes can be good alternatives for people who still need a little time to adjust to being back in "the real world," where the environment will be nowhere near as controlled as it is in a rehab facility, no matter how hard they try.
These communities provide a nice transition by restricting when tenants can come and go to ensure they are only leaving the facility for productive purposes.
Can I Detox from Drugs and Alcohol On My Own?
A person may be able to detox from drugs and alcohol by him or herself; however, success rates are much lower in individuals who attempt to recover from addiction alone. In addition to lower success rates, withdrawing from drugs or alcohol on one's own can also be dangerous— find out why.
No matter how strong or how determined someone is, a person will find the withdrawal and recovery processes to be much more bearable with the right recovery support services.
How Much Does Rehab Cost?
Rehab programs can cost anywhere from hundreds of dollars per week to hundreds of dollars per day. Luxury inpatient rehab facilities can cost thousands of dollars per day. Find out how much various elements of drug and alcohol rehabilitation can cost.
How Can I Afford Rehab?
Under the Patient Protection and Affordable Care Act, mental health and substance abuse treatment are to be included in all insurance coverage plans as one of the new '10 essential benefits' that all plans must have. Find out how "Obamacare" can help pay for alcohol and drug addiction rehab treatment.
Under the Affordable Care Act, Medicaid and Medicare now cover parts of substance abuse treatment as well.
Many treatment facilities provide forms of financial assistance ranging from sliding scale fees to payment plans. Government-funded facilities provide the basics and basics only but are a good option for people on a budget whose lives are at risk due to their addiction.
How Long Does Rehab Take?
Detoxing from a substance can take anywhere from several days to several months. The length of time it takes someone to detox depends on the substance, the person's age, the person's overall health condition, and the severity of the addiction i.e. how long he or she has been using and how frequently.
Outpatient programs last anywhere from 10 weeks to six months; though, recovering addicts are often encouraged to continue using recovery services for however long they need or would like to after they have completed the program as outlined.
People who need extra help adjusting (often from inpatient rehab facilities) before re-entering the world as a sober individual may live in an extended care option like a halfway house or sober living home. While people typically stay in halfway houses for one to six months, sober living homes give people the option to stay longer if they would like.
Find out more about how long it takes to fully recover from addiction.
What is the Rehab Experience Like?
Rehab facilities provide structure and order, as compared to the chaotic lifestyles addicts live before they enter into treatment. Strict schedules are a part of treatment and include therapy sessions, therapeutic activities, leisure time, and additional individualized support services.

This way, a person in recovery can be sheltered from temptation and from making decisions that will lessen the chances of a successful recovery until he or she is strong enough to face the rest of the recovery process outside of the facility. Inpatient rehab facilities give patients the tools they need to become healthy, productive human beings once more. If you're considering entering an inpatient treatment facility, find out what a typical day in rehab is like.