Recognizing addiction is difficult at times and so is finding a rehab; nevertheless, Hawaii's top rehabs have you covered. Inpatient programs, intensive outpatient and outpatient programs, and long-term residential programs are available, just to name a few. Experiential therapies and outdoor activities are a staple in the addiction treatment process throughout Hawaii.
Top 5 Rehab Centers in Hawaii
Hawaii Island Recovery
Hawaii Island Recovery is the "Big Island's premiere residential substance abuse rehabilitation facility" for adults. Located in Kailua-Kona, HI, their alcohol and drug recovery programs offer comprehensive treatment in a healing and tranquil setting. Rendering evidence-based treatment, medically supervised detoxification, and holistic and experiential therapies. Hawaii Island Recovery unites effective treatment modalities to support a lifelong commitment no matter if the battle is with a single substance or polydrug use.
Addiction Recovery: Eye Movement Desensitization and Reprocessing (EMDR), Cognitive Behavioral Therapy (CBT), Dual Diagnosis, Clinical Hypnosis, and Experiential Therapy
Progressive Treatment: Depression, Anxiety, Chronic Pain, Post Traumatic Stress Disorder (PTSD), and Bipolar Disorder
Medically Supervised Detox
Wild Dolphin Therapy: An Experiential Therapy that interfaces Hawaii Island Recovery's clients with wild dolphins in the open ocean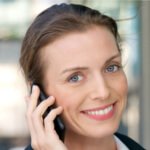 Hope Without Commitment
Find the best treatment options. Call our free and confidential helpline

The Exclusive Hawaii
The Exclusive Hawaii is a small, private residential rehab program located in Honokaa, Hawaii. To have a significant impact on recovery, The Exclusive Hawaii teaches Authenticity, Vulnerability and Connection, the AVC of life. The Exclusive Hawaii believes that an individual has to be willing to be vulnerable to create a connection with others—taking the risk to share with others is the very element that connects people to create freedom.
All clients receive private and professional one-on-one and small group treatment. The programs at The Exclusive Hawaii have been developed over the last fifteen years to teach the client the steps to sobriety with the methods of Core Belief Restructuring (CBR), Mindful Inquiry, Experiential Engagement Therapy, and Emotional Fluidity.
The programs are created as a roadmap for people who need to recover from the following:
Alcohol Addiction and Alcohol Abuse
Marijuana Addiction
Drug Addiction and Drug Abuse
Controlled Substances: Cocaine, Crack, Meth, Heroin, MDMA, and Hallucinogens
Prescription Drug Abuse: Methadone, OxyContin, Codeine, Demerol, Vicodin, Percocet, Klonopin, Xanax, Valium, and Ativan
Stimulants: Amphetamines, Ritalin, Adderall, and Dexedrine
Sleeping Pills: Ambien, Sonata, and Lunesta
New Horizons
New Horizons Counseling, established in 1980 in Oahu, is a nationally recognized program for addiction that utilizes a cognitive approach for individuals to make productive choices, rather than destructive choices for alcohol or other substance abuse.
The New Horizons plan is court approved the addiction recovery program. New Horizons offers in-home drug and alcohol rehabilitation programs, as well as treatment camps, and outpatient counseling.
Skype Rehab Sessions: Even though the individual is miles from New Horizons, they will create an informal Skype session plan help free the client from addiction in the comfort of their own home.
Intensive, Short-Term, Inpatient Treatment Camp: The inpatient program at New Horizons is a six day, five nights, live-in program. Each client enjoys the privacy of their own room that is in a house located right on the beach.
Outpatient Program: The outpatient program at New Horizons is designed to show clients how to deal with their dependency in real life situations. Clients work one-on-one with a licensed counselor to achieve success.
Maui Recovery
Maui Recovery is a residential recovery home for adults that offers an intimate and safe setting to allow healing to occur. The housing is located in a serene space 750 ft. from the ocean and is monitored 24 hours a day. Their Behavioral Health program is a full clinical program several hours per day, six days a week. All programs focus on relapse prevention.
Other Recovery programs offered include:
Medical Detox
Intensive Outpatient
Outpatient
Partial Hospitalization
Substance Use Disorder Treatment
Family Services
Maui Recovery provides five additional programs at their center, which includes:
Emotional Healing
Adventure Therapy
Spirituality and Mindfulness
Health and Wellness
Kū Aloha Ola Mau
Since 1976 Kū Aloha Ola Mau's (Kū Aloha) has served more than 13,000 individuals with addiction and substance and alcohol abuse. Their unique purpose, born of science and compassion, uses the person's strengths, in a holistic strategy to reclaim a productive and meaningful life. The programs at Kū Aloha Ola Mau's help prevent substance abuse triggers to achieve a full recovery from alcohol and substance abuse.
Kū Aloha Ola Mau provides a comprehensive program, offering:
Medical Detox: 180-Day and 21-Day Detoxes
Residential Treatment Program
Mental Health Counseling
Medication Assisted Treatment: Methadone and Suboxone
Case Management
Outreach and Individual, Group and Family Counseling
Culturally–based Intensive Outpatient and Outpatient Services
What Rehab Programs You'll Find in Hawaii
Residential Rehabilitation Programs in Hawaii
Habilitat
For 45 years Habilitat has been assisting individuals to defeat the obstacles of substance abuse. Habilitat's long-term rehabilitation program is an alternative to a 12-step program and houses around 100 residents. Habilitat claims that their success rate is among the highest in the world. To ensure victory over addiction, Habilitat's graduation entails the completion of three necessary phases. All phases are transitional. With each advancement comes more opportunities along with greater expectations.
Hina Mauka
Hina Mauka in Kaneohe, HI has provided drug and alcohol residential rehabilitation services for over four generations. Hina Mauka provides a regimen of professionally directed assessment, treatment, case management, and other ancillary services. The residential program is a seven-day-a-week, 24 hours a day curriculum providing a minimum of 24 hours per week of face-to-face therapy and one hour a week of individual counseling. Housing, meals, and snacks are provided for clients in the residential program. Transportation is also available to assist clients to meet their medical care, legal and community needs. Clients are assigned a treatment team to secure clean, safe, and sober living arrangements before being discharged. The length of stay can vary by the unique needs of the client.
Adolescent Outpatient Services in Hawaii
Lokahi
Lokahi is a non-profit organization with six treatment centers that provide a structured outpatient treatment setting focused on individual dignity, personal responsibility, and self-esteem. The treatment programs are for adolescents and adults, gender-specific and mixed groups.
Outpatient treatment services offered include:
Substance Abuse Treatment and Prevention Programs
Anger Management Programs
Domestic Violence Intervention (DVI)
Mental Health Evaluations and Counseling
Co-Occurring Disorder Treatment Program
Psychiatric Evaluations
Individual Counseling
Ke Ala Pono Kauai
Ke Ala Pono Kauai was established in 1989. Today, Ke Ala Pono Kauai serves a broad spectrum of patients, with several programs tracks to best fit the client's' needs. One of the programs that the Ke Ala Pono Kauai specializes in is the adolescent's program—adolescents are referred from all avenues, such as from a family member, school, physician, and the justice system.
This program offers adolescents:
Skills to Prevent Abuse or Addiction
Healthy Relationships
Development of Social Skills
Education on Increasing Sober Activities and Friendships
Even though the overall drug-related arrest activity has decreased in Hawaii, alcohol and drug use continue to remain an issue. In 2013 in Hawaii, heroin-related deaths in increased, as did opiate-related deaths. Treatment admissions have also grown, which proves for the need of well-operated, authentic rehabilitation services that offer a broad spectrum of services.