Dialectical behavior therapy (DBT) was initially developed to help people with mental health conditions such as borderline personality disorder and chronic suicidal ideation. However, research has found DBT therapy to be effective in treating several other mental health problems. DBT for substance abuse is a well-established comprehensive treatment designed to help encourage abstinence and reduce relapses. Several randomized clinical trials have shown that dialectic behavior treatment is effective in decreasing substance abuse.
What is DBT Therapy?
DBT is a type of psychotherapy that was modified and adapted from cognitive-behavioral therapy techniques (CBT). Dialectical behavior treatment was developed by well-known psychologist Marsha M. Linehan in the 1980s and 1990s to help people with mental health conditions like a borderline personality disorder. Dr. Linehan expanded upon the principles of CBT and added dialectics and acceptance to the original framework.
While there are numerous similarities between DBT and CBT, dialectical behavior treatment was developed to address some aspects of mental health therapy that were not fully dealt with by CBT. Most of these bordered on the emotional and social aspects, which dialectical behavioral therapy attempted to address. Eventually, therapists started to notice the benefits of the technique in a wide range of applications such as borderline personality disorder, anxiety, major depressive disorder, addiction, and so on.
What DBT Can Treat
Dialectical behavior treatment was initially designed to treat individuals who struggled with suicidal behavior and borderline personality disorder.
However, It Has Been Used to Treat a Wide Range of Conditions Such As:
Anxiety
Depression
Eating disorders
Addiction
Disruptive mood dysregulation disorder (DMDD), etc
The word dialectical is a philosophical term that means two opposite things can be true at the same time. Based on this principle, DBT therapy encourages recovering addicts to balance two opposing goals – acceptance and change:
Acceptance refers to doing one's best and accepting life as it is.
Change refers to working harder, being motivated, and altering behaviors to change one's life.
DBT Skills
One aspect in which dialectical behavioral therapy differs slightly from CBT is that greater emphasis is placed on encouraging the individual to develop a standard set of skills. These skills develop using a defined curriculum crafted through careful research and effective in encouraging healthy emotional control and behaviors.
These Skills Include:
Mindfulness
Some believe mindfulness to be the core around which the use of DBT for addiction treatment is built. It simply refers to one's ability to pay attention to the present moment and create a non-judgmental and unbiased analysis of oneself and the environment. The goal of mindfulness is to boost present awareness and reduce the emotional stress that comes with constantly worrying about the past or future.
In addiction treatment, this is important because substance abuse disorders may not only be caused by chronic stress but may lead to excessive worrying over both major and minor details.
Distress Tolerance
Distress tolerance is a skill aimed at encouraging individuals to deal with stress healthily. A lot of drug abusers use psychoactive substances as a way of coping with stressful and even psychologically distressing situations. Distress tolerance trains individuals to deal with stressful situations in a more manageable manner and seek a more peaceful way of dealing with stress instead of escaping it.
Emotion Regulation
Emotions are a normal part of daily life. The issue comes when individuals fail to deal with certain emotions healthily. The aim of emotion regulation training is to practice how to deal with powerful and potentially unpleasant emotions and reduce emotional suffering and vulnerability.
Interpersonal Effectiveness
As mentioned previously, an essential aspect of dialectical behavioral therapy is fostering healthy interpersonal relationships and social skills. It includes things such as conflict resolution, communication skills, and balancing your priorities with the demands of others. Effective communication is a skill that is strongly needed by people recovering from substance use disorders. This is one of the key advantages of DBT for addiction treatment.
Treatment Goals
The primary goal of DBT therapy is to make sure the addict stays safe and alive. A secondary goal is to ensure that the recovering substance abuser stays in DBT therapy until they have achieved what they set out for.
Other Goals of Dialectical Behavior Treatment Include:
Reducing dangerous and reckless behaviors, increasing positive emotions, and learning to manage stress
Fully experiencing feelings and avoiding escapism from strong emotions
Building healthy relationships and working on life goals
Moving towards a happy future by feeling complete and connected
Does Dialectical Behavior Therapy Work For Addiction Treatment?
Does DBT therapy show any results for addiction treatment? People with addictions are emotionally vulnerable due to past traumatic events or natural predisposition. This emotional vulnerability makes them react quickly and strongly to situations. When the environment is non-validating, the resultant feelings are perceived as wrong. The dialectical behavioral treatment introduces optimism, which is lacking in cognitive-behavioral treatment.
The Ideas Conveyed During Dialectical Behavioral Therapy Are:
As recovering addicts, patients are doing their best, given the current circumstances
There is a desire to improve
New behaviors can bring about change
The addiction is not the personal fault, but it is the patient's duty to try and overcome it
Dialectical Behavioral Therapy Techniques: An Overview
Dialectical behavioral therapy has several different techniques that help streamline the core DBT skills to enhance effective learning and skill acquisition.
Dialectical Behavior Therapy Techniques Are Research-Backed and Include Four Modes of Treatment:
Individual Therapy
The focus is on the individual's past and present behavior and dialectics (balance of acceptance and change). Recovering addicts are asked to track their emotions and behaviors outside sessions. The focus is on dealing with everyday challenges such as avoiding drug-seeking behavior.
An addiction specialist will teach addicts to stay motivated and apply the DBT skills pragmatically to daily life. Dialectical behavioral therapy counseling sessions are usually weekly and last for an hour. Family therapy may be included as part of the program.
Group Meetings
Dialectical behavioral treatment meetings are about 2 to 2.5 hours in duration and are usually conducted for 24 weeks. The focus is on a different dialectical behavioral therapy skill each week. Skills include changing negative behaviors, coping with stress, managing emotions, and developing healthy relationships. Teens and young adults attend sessions with family members so they can learn the same life skills.
Skills Coaching
Recovering addicts have 24-hour live phone access to the therapist to help with coping skills and target behaviors. The DBT therapist acts as a personal coach to change the addict's reaction at stressful times. If a recovering addict is in dire need of help, they can call the therapist outside of regular session hours.
Unlike a sober companion, a DBT therapist does not tell the addict what to do. Instead, they guide the addict on the options and help in decision-making.
Consultation Team
Many DBT therapists work in collaboration to ensure the recovering addict receives the best treatment possible. Changing life-threatening behaviors is a stressful process. Teamwork ensures that therapists can discuss their client's progress and remain competent to treat severe disorders such as substance abuse. This support ensures the patient receives high-quality care.
Dialectical Behavior Therapy Effectiveness
A study on dialectical behavioral counseling showed that it effectively treats parasuicidal patients with borderline personality disorder. It has been proven to reduce the incidence and severity of parasuicidal behavior, hospitalizations, trait anger, and improving social functioning. In addition, the same study showed that the treatment led to a significant reduction in drug use among a population of individuals with some form of substance abuse disorder over a 12-month treatment and a 4-month follow-up period compared to more "traditional" therapy.
Another study on adolescent self-harm and suicidal ideation showed the effectiveness of dialectical behavioral treatment in reducing the incidence of self-harm and suicidal ideation among adolescents. While its efficacy for eating disorders has been suggested and is quite promising, there is not yet enough research into the field to solidly back these claims. The technique has also been applied to speech pathologies such as stuttering, intellectual disability, drug relapse, and recovery after major surgeries.
CBT vs. DBT: Know The Differences
DBT treatment and CBT share many beliefs and views. Dialectical behavior therapy is an expansion of the basic principles of cognitive-behavioral therapy. Both CBT vs. DBT relies on the underlying assumption that persistent mental health problems, such as addiction, are the result of two factors: emotional vulnerability and an invalidating environment.
Cognitive-behavioral therapy emphasizes change, whereas dialectical behavioral counseling includes validation in the process.
Validation offers a recovering addict an understanding of why they act in a particular way. It can even be helpful if an addict is only at the precontemplation stage of recovery.
Another comparison of CBT vs. DBT showed higher dropout rates (patients discontinue treatment before it is completed) among CBT treatment. That is because CBT offers limited flexibility in allowing a recovering addict to come to terms with harmful behaviors. Also, CBT focuses on individual treatment, whereas dialectical behavior treatment is more comprehensive and includes group sessions, phone counseling, and consultation teams.
Is Dialectical Therapy More Effective?
Dialectical behavior therapy has been studied for several different clinical problems. All the psychological issues treated with dialectical behavior therapy have one thing in common: they result from an individual's inability to regulate emotions. So, who can benefit from dialectical behavioral counseling? Dialectical behavioral counseling works well for emotionally volatile people, for example, those who are quickly disappointed, cry at the movies, or frequently feel out of place. So, is DBT for substance abuse more effective than CBT? For substance abusers, life can feel like an emotional roller coaster. That is why dialectical treatment is so effective in addiction treatment.
Dialectical Behavior Therapy Helps To:
Decrease the use of illicit substances
Support abstinence
Reduce withdrawal symptoms
Diminish temptations and cravings
Avoid situations that trigger abuse
Improve support within the community
Encourage positive and healthy vocational and recreational activities
Dialectical behavioral counseling goals are achieved by acquiring DBT skills such as mindfulness (awareness of one's actions), effective interpersonal relationships, tolerance to distress, and regulation of emotions.
DBT For Addiction Treatment: Finding Therapy That Works
DBT therapists have a lot of specialized training and follow several guidelines that are different from other psychotherapies. A good DBT therapist understands where the recovering addict is coming from while also pushing them to make the changes to make their lives better. The relationship between a DBT therapist and a recovering addict is one of the equals. Both work in collaboration to achieve the client's goals.
Find Drug Rehabilitation Centers Near You Anywhere In the US
Addiction Resource team has compiled an extensive list of the top drug rehabilitation facilities around the country. Click on the state you are interested in, and you'll get a list of the best centers in the area, along with their levels of care, working hours, and contact information. Haven't found the rehab you need? Call the toll-free helpline below for professional assistance.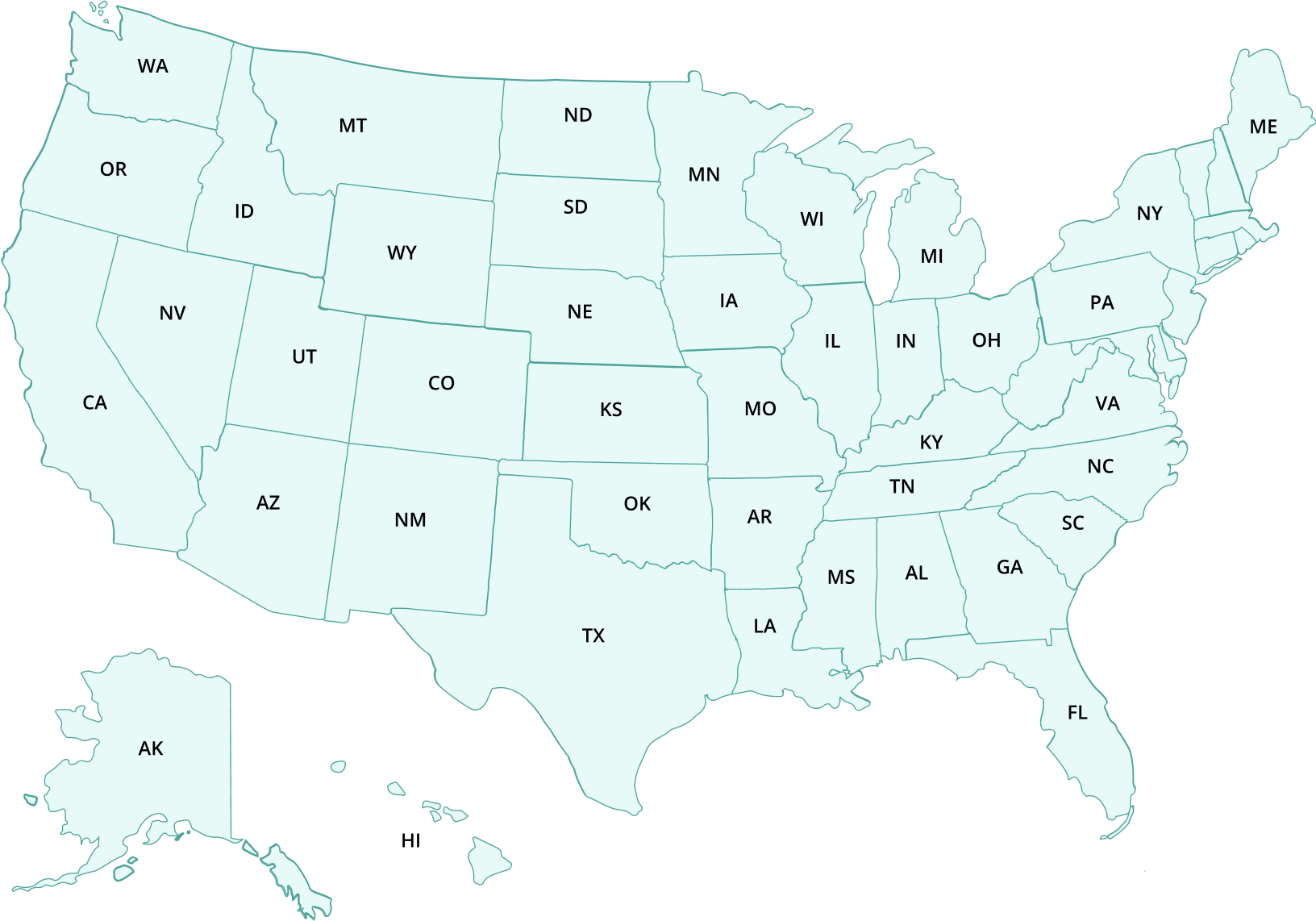 Find the best treatment options. Call our free and confidential helpline
---
Page Sources
Dimeff, L. A., & Linehan, M. M. (2008). Dialectical behavior therapy for substance abusers. Addiction science & clinical practice, 4(2), 39. https://www.ncbi.nlm.nih.gov/pmc/articles/PMC2797106/
Dialectical Behavior Therapy for Treatment of Borderline Personality Disorder: Implications for the Treatment of Substance Abuse, https://citeseerx.ist.psu.edu/viewdoc/download?doi=10.1.1.152.5820&rep=rep1&type=pdf#page=206
Eric Spagenski, DBT for Co-Occurring Mental Health & Substance Use Disorders, https://sophia.stkate.edu/cgi/viewcontent.cgi?article=1678&context=msw_papers
May, J. M., Richardi, T. M., & Barth, K. S. (2016). Dialectical behavior therapy as treatment for borderline personality disorder. Mental Health Clinician, 6(2), 62-67. https://www.ncbi.nlm.nih.gov/pmc/articles/PMC6007584/
Stotts, A. L., & Northrup, T. F. (2015). The promise of third-wave behavioral therapies in the treatment of substance use disorders. Current opinion in psychology, 2, 75-81. https://www.sciencedirect.com/science/article/pii/S2352250X14000463?via%3Dihub
Van Dijk, S., Jeffrey, J., & Katz, M. R. (2013). A randomized, controlled, pilot study of dialectical behavior therapy skills in a psychoeducational group for individuals with bipolar disorder. Journal of affective disorders, 145(3), 386-393. https://pubmed.ncbi.nlm.nih.gov/22858264/
Linehan, M. M., Korslund, K. E., Harned, M. S., Gallop, R. J., Lungu, A., Neacsiu, A. D., ... & Murray-Gregory, A. M. (2015). Dialectical behavior therapy for high suicide risk in individuals with borderline personality disorder: a randomized clinical trial and component analysis. JAMA psychiatry, 72(5), 475-482. https://pubmed.ncbi.nlm.nih.gov/25806661/
Sinha, R. (2008). Chronic stress, drug use, and vulnerability to addiction. Annals of the new York Academy of Sciences, 1141, 105.https://www.ncbi.nlm.nih.gov/pmc/articles/PMC2732004/
Chapman, A. L. (2006). Dialectical behavior therapy: Current indications and unique elements. Psychiatry (Edgmont), 3(9), 62. https://www.ncbi.nlm.nih.gov/pmc/articles/PMC2963469/
Mongia, M., Gupta, A. K., Vijay, A., & Sadhu, R. (2019). Management of stuttering using cognitive behavior therapy and mindfulness meditation. Industrial psychiatry journal, 28(1), 4. https://www.ncbi.nlm.nih.gov/pmc/articles/PMC6929220/
Pearson, A., Austin, K., Rose, N., & Rose, J. (2021). Experiences of dialectical behaviour therapy in a community setting for individuals with intellectual disabilities. International Journal of Developmental Disabilities, 67(4), 283-295. https://www.ncbi.nlm.nih.gov/pmc/articles/PMC8366618/
Nyamathi, A. M., Srivastava, N., Salem, B. E., Wall, S., Kwon, J., Ekstrand, M., Hall, E., Turner, S. F., & Faucette, M. (2016). Female Ex-Offender Perspectives on Drug Initiation, Relapse, and Desire to Remain Drug Free. Journal of forensic nursing, 12(2), 81–90. https://www.ncbi.nlm.nih.gov/pmc/articles/PMC4874656/
Larson, A. G., Morris, K. J., Juckett, M. B., Coe, C. L., Broman, A. T., & Costanzo, E. S. (2019). Mindfulness, experiential avoidance, and recovery from hematopoietic stem cell transplantation. Annals of Behavioral Medicine, 53(10), 886-895. https://www.ncbi.nlm.nih.gov/pmc/articles/PMC6736040/