Drastic changes unnerve us. We feel we have lost our bearings when we suddenly land in an environment that is wildly different from where we have come from.
To a person who has just emerged from an alcohol addiction treatment center, the very idea of going back to a world full of stresses and anxieties and trying to live independently without drinking is nerve-racking. There are also palpable dangers of this radical transformation. Recovering addicts have been known to relapse after finding themselves unable to cope with the demands of living independently and staying away from alcohol.
Sober living homes help make this transition smoother and stress-free.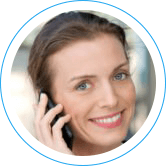 Hope Without Commitment
Find the best treatment options.Call our free and confidential helpline
Treatment Is Fully Covered by Insurance In Most Cases
What Are Sober Living Homes?
A sober living house is a group home where people recovering from alcohol addiction can choose to stay while undergoing treatment programs or after leaving a rehab facility. Sober houses have strict rules to assist the people in maintaining their healthy lifestyle.
The goals of sober living homes are to support sobriety, prevent relapse, and help you transition smoothly from the structured and guided world of an inpatient rehab to mainstream life where you would be expected to live and function independently without drinking.
Here's what you should know about sober living homes:
Generally, you have to pay rent to stay in a sober living home.
They have less structured regimens than inpatient addiction treatment facilities.
You can stay here provided you have been sober for some time.
You should be free from withdrawal symptoms and/or physical disorders resulting from your addiction.
It is mandatory that you are sober during your stay here.
You can go out during the day to your school or workplace but have to return to stay the night.
Most houses have curfew hours.
You are expected to adhere to the rules of the home that include doing the household chores that you may be assigned and attending regular counseling sessions.
You may be required to attend regular 12-step programs, like Alcoholics Anonymous, or similar sessions.
Most houses require that you join a job or restart school after checking in.
You may be subjected to periodic alcohol screening tests.
The minimum period of stay is usually 30 days. Some homes have programs for 60 and 90 days. The National Institute on Drug Abuse recommends a minimum stay of 90 days.
What Are the Benefits of Staying in Sober Living Homes?
An inpatient alcohol treatment facility helps an addict go through the detox process safely and if needed, treats him or her for any alcohol-induced physical and mental disorder. Although there are counseling and therapy sessions, the focus is always on the physical healing process.
But you cannot stay here forever. You have to eventually step out into the real world and confront the stresses and challenges that had triggered the alcohol use disorder in the first place. You have to fix your life and mend the relationships that alcohol has ravaged.
You may have recovered physically, but what you now need is the emotional support, counseling, and guidance to rebuild your life as you continue being sober. If you have just completed an inpatient alcohol addiction treatment program or are going through the treatment and rehab process at an outpatient facility, you will benefit from staying at a sober living home in the following ways:
Begin your independent alcohol-free life, but with a safety net
The chance of a relapse is the highest within the first few months after treatment when the recovering addict returns to a world that contains the drinking triggers. Contrary to popular notion, even those who have been through a professional and formal treatment program are vulnerable to relapsing during this period. The relapse rate is just over 40 percent.
Obviously, the challenges of starting to live independently prove too stressful for some people. They had once been accustomed to shielding themselves from the reality by taking refuge in alcohol. Now when they have to confront the real world, most are overwhelmed and many fall back to their old drinking patterns.
Staying in a sober living home lets people navigate the stresses and combat the triggers present in mainstream life while being supported by a safety net of:
Regular counseling sessions to realign negative beliefs, attitudes, and coping mechanisms
A sober environment
Companionship of people who strive towards the common goal of sobriety and spur each other to stay on track
Learn to live an alcohol-free life, by choice
At an inpatient treatment facility, you have no choice but to stay away from alcohol. But the real test of sobriety is when you do not yield to temptation even when you have the choice.
Restore your self-esteem by functioning independently and staying away from alcohol
When you see yourself living and functioning independently in the mainstream of life and being able to resist the temptations to drink, your self-esteem is restored.
You feel empowered and more in control of your life and choices.
You no longer feel compelled to seek refuge in alcohol when you are stressed.
You feel confident about living independently when you perform satisfactorily the chores assigned to you at the home.
The more you resist the temptation to drink, the less your brain associates alcohol with rewarding feelings like relaxation and the easier it is to stay sober.
Process your emotions, attitudes, and beliefs before you return to mainstream society
A stay at a sober living home gives you the opportunity to deal with the negative attitudes and emotions that you may harbor. Here's how:
Understand the Nature of Addiction: Counseling sessions with therapists let you understand the roots of your addiction and the emotional triggers that made you reach for that bottle of wine in the first place.
Accept Your Condition: You are made to realize that addiction is not a moral flaw. Self-acceptance is critical for your emotional wellbeing. When you are at peace and not racked by guilt or shame, you can work on rebuilding the bridges you have burned with friends and family members.
Revamp Coping Mechanisms: Attending the 12-step or a similar program lets you overhaul your coping strategies, so you shed the unhealthy ones and adopt healthier ways to deal with drinking triggers.
Create a lifelong support network of sober friends who have been through the same gamut of experiences
The friends you make at the sober living home usually go on to become your lifelong associates. These are deep bonds that form between people who understand each other and are striving towards a common goal. These are the people who you can open up to and unburden your heart without feeling guilty or inhibited. This support is crucial to abstinence success, as concluded by a study published in the Journal of Psychoactive Drugs.

Who Should Stay at a Sober Living Home?
You can choose whether or not to stay at a sober living home; it is not mandatory. However, you should ideally stay here in the following circumstances:
There is no societal structure back home that supports sobriety.
You are unsure about your ability to resist the drinking triggers back home.
You are right now uncomfortable facing the people whom you have hurt in the past.
You are not confident about being able to live and function independently without drugs.
You have no home to return to and need a temporary shelter while you try to rebuild your life.
You want to save money by staying in a sober living home while attending an outpatient alcohol treatment program instead of getting admitted to an inpatient facility.
How to Find the Best Sober Living Home for Your Needs
How do you choose a sober living home?
To choose a sober living home, consider the following factors:
Credibility of the house
Admittance criteria
House rules
Quiet and peaceful location
Affordable rental cost
Beneficial services offered
There are countless sober living homes, but not all will fulfill your unique needs. Don't fall for the glossiest ad! Consider the following factors to choose the best sober living home that lets you recover from your issues stress-free:
Credibility: Do your research well to ensure that you choose a reputable organization. Speaking to former and current residents can help you gather the facts. The Better Business Bureau website too carries reviews. The Commission on Accreditation of Rehabilitation Facilities certifies sober living homes throughout the U.S. based on the quality of care they provide. The National Alliance on Recovery Residences lists sober living homes that meet their stringent quality criteria.
Admittance Criterion: Some homes require that you go through a formal, medically-assisted detox program while others will accept you as long as you can prove that you are free of withdrawal symptoms and are not suffering from alcoholism-induced physical and mental disorders. Most homes require that you have been sober for some time.
House Rules: Rules vary across homes, however, all require that you have to be sober during your stay. Some houses are so strict that they even ban you from using certain mouthwashes because they contain alcohol. Besides, most houses require residents to attend a 12-step program like Alcoholics Anonymous and agree to be subjected to random alcohol screening tests. There are also non-12 step homes.
Location: Sober living homes are usually located in quiet neighborhoods where the environment too aids the healing process. But make sure that the home you choose is not on a street or neighborhood littered with bars. You wouldn't want to court temptation! You would also want to stay somewhere close to your place of study or work, so you can attend the house meetings and adhere to the curfew timings.
Cost: Staying in a sober living home is less costly than getting admitted to an inpatient alcohol rehab facility. There are low-cost homes while some let needy people stay at reduced rental prices. Government-funded sober living homes and those run by non-profit organizations are free. Some homes accept Medicare, Medicaid, or private insurance. Some homes let you negotiate a payment plan or offer flexibility with the first month's rent.
Services: Although sober living homes do not provide the extensive gamut of facilities of a residential rehab center, you can find houses that offer therapies for families, customized coaching and mentoring programs, legal support to deal with custody and/or employment issues, music and art therapy, job search support, meditation and yoga classes, and Jewish meals. Of course, the more the services on offer, the steeper will be the cost of living.
How Much does it Cost to Live in a Sober Living House?
A sober living home provides a smooth transition from the sheltered and regimented life of a residential rehab program into a chaotic and unstructured world of duties and responsibilities. By empowering an individual with emotional strength and teaching him or her the requisite life skills and coping strategies, sober living homes not only help prevent relapses but also create opportunities to rebuild shattered lives and fix broken relationships.