A drug rehab resort offers addiction recovery in luxurious surroundings with a vacation-like ambiance. The idea is to make a recovery from substance abuse as enjoyable and easy as possible.
Rehabilitation resorts are located in beautiful locations, such as the mountains, beaches, or deserts. In addition to the detoxification and behavioral therapies offered at these resort rehabilitation centers, residents can participate in many fun activities that promote healthy living. A rehab vacation combines high-level medical care with a welcoming setting, luxury amenities, and extracurricular activities to make addiction recovery easier. Healing from addiction takes a toll on physical and mental health. The healing process is made easy when the mind is engaged with a relaxing atmosphere and scheduled programs that entertain, educate, inform, and promote good health. The typical amenities at resort rehabilitation centers may include Swimming pools, computer labs, lounges, equine resources, fully equipped gyms, indoor or outdoor sports courts, and others. The benefits of these amenities and programs are creating the best and safest transition from addiction to sobriety.
Why Choose Rehabilitation Resorts? Treatment in the Lap of Luxury
In addition to the best and most advanced detox programs and behavioral therapies at luxury drug rehabs, the emphasis is on comfort.
Comfortable Facility
A rehabilitation resort offers the highest level of addiction care in a welcoming, private, and serene setting. The amenities and facilities match that of a top vacation resort. The medical expertise is the best in substance abuse recovery. The key feature of a luxury rehab facility is that therapies are offered in a serene, tranquil, intimate, and often strikingly beautiful location. The drug rehab resort facility may consist of amenities such as gourmet restaurants, a rehabilitation spa for relaxing aromatherapy and massage, swimming pools for midday dips, and a fitness center.
Nature and Environment
It is a fact that the typical city environment contributes in varied capacity to addiction, either by exposure to its elements or otherwise. Rehabilitation resorts take you away from the busy and crowded city stress into a calming and soothing environment where nature in all its flamboyance is dominant. The refreshing air from nature reserves, the peaceful winds of tropical beaches, the scenic mountain views, and the tranquility of lakeside villas all help relax the mind and reset the system while expediting the healing process. Nature is a major contributor to mental health reformation and helps by improving the immune system, suppressing tensions in the muscles, calming anxieties and stress, regulating blood pressure, and reverses negative energies.
Team of Professionals
Luxury rehab centers are licensed medical facilities. The doctors, therapists, and resort employees at these facilities must comply with HIPAA and protect confidential patient health information, thus ensuring privacy.
High Privacy and Confidentiality Standards
Confidentiality is guaranteed at resort rehabilitation centers. Celebrities, dignitaries, and captains of an industry often seek therapy here to recover away from the public eye. This allows them to receive professional and personalized help for drug and alcohol addiction while continuing to enjoy the luxuries they are accustomed to.
People with substance use disorders frequently have coexisting mental health issues that need to be addressed for long-term recovery and relapse prevention. Rehabilitation resorts remove patients from their usual, often toxic, environment and place them in a hospitable place for faster and longer-lasting response to addiction treatment.
Quick Getting In
The waiting list at these facilities is not long. The range of treatment options at these centers is wide, and the staff-to-patient ratio is high. Individualized treatment plans make the cost of treatment at exclusive drug rehabilitation centers worthwhile. Some rehabilitation resorts also accept insurance, making payment less of a burden.
5 Best Resort-Like Rehabs in the US
A drug rehab resort is exceptionally different from conventional rehab facilities and can easily be distinguished by the location, amenities, exclusive care, special services, and others. Those that require information on the absolute best resort rehabilitation centers have a wide variety to choose from.
Here are Some of the Most Renowned Rehabilitation Resorts in the United States:
Beachside Rehab, Hutchinson Island, FL
Beachside drug rehab resort, located in Hutchinson Island, is one of the most breathtaking places where anyone can get intensive treatment for drug and alcohol abuse. The facility is located on a beach where the soothing ocean sounds and tropical climate makes up optimum conditions for recovery from alcohol abuse and other addictions. The drug rehab resort offers detox, inpatient, and outpatient programs. Holistic treatment programs include Art, EMDR, Music, and Equine. Faith-based help is equally available. Some special care services offered at the rehabilitation resort include Matrix model programs which address patient and loved ones in treating addiction, and the SMART recovery program, which provides tools that patients can use for self-management. The facility accepts various insurance types as well as other individual payment options.
Crossroads Center, Antigua
The beautiful and exotic island of Antigua is home to the luxury Crossroads drug rehab resort. The facility offers structured and vacation-like rehabilitation therapy for those battling drug and alcohol addiction. Its programs aim to assist those with addiction to opiates, cocaine, marijuana, alcohol, and other harmful substances. The programs offered at the rehab vacation center include medically managed detox, residential program, family therapy, and more. The rehab vacation lasts for at least 30 days and more, depending on the patient's needs.
The Dunes, South Hampton, NY
Located in New York, the Dune drug rehab resort brings lasting liberation from addiction. The rehab vacation center is planted in a luxurious and serene environment surrounded by nature and absolute comfort. Those that require help for addiction in a most discreet and deluxe residence can find that at The Dunes. The rehabilitation resort integrates physical evaluations, spiritual awakening, psychological evaluations, emotional therapy, and behavior-focused protocols in devising the best-tailored treatment to patients. Specialized programs offered at the rehab vacation center include pharmacotherapy, cognitive behavioral therapy, family therapy, EMDR, dialectical behavioral therapy, and others.
Prive Swiss, Ivoryton, CT
Privacy and comfort are a priority at the Prive Swiss rehabilitation resort. The strategic location of the rehab vacation center at the CT shoreline makes it a getaway spot to look forward to. Prive Wellness has a broad layout of restorative programs that integrate holistic and clinical treatment techniques. Fitness programs and diet planning are also a significant part of the regimen. Prive is one of the rehabilitation resorts that offer comprehensive assessments, DBT, CBT, mindfulness meditation, Art therapy, substance abuse counseling, EMDR, acupuncture, daily fitness, and an inclusive rehabilitation spa. A home away from home, the rehab vacation center is open to anyone that needs help or information on addiction treatment.
Serenity, Malibu, CA
The CARF-accredited addiction treatment center is one of the rehabilitation resorts that provide specialized services for opiate addiction, alcohol abuse, cocaine addiction, and other substances. The facility offers groundbreaking holistic addiction treatment, medical management, family diagnosis, relapse prevention, aftercare planning, and other unique assistances such as trauma assessment, restorative therapies such as rehabilitation spa and acupuncture, hypnotherapy, outdoor ocean activities, brain spotting treatment, individual psychotherapy, and other beneficial programs that help the recovery process. Serenity is one of the resort rehabilitation centers with the most extensive amenities for substance addiction. These amenities include Art therapy, acupuncture, dream therapy, DBT, cooking therapy, kayaking, fitness, music therapy, meditation, shamanic healing, psychiatry, Thai massage, yoga, etc.
What to Expect from a Rehab Vacation
It is incredibly difficult to beat addiction without help. Professional guidance and therapies help people on recovery understand the reasons for substance abuse as well as discover healthier alternatives to dealing with stressors and triggers. Executive drug rehabilitation facilities are a combination of effective behavioral treatments and luxury amenities that make it a rehab vacation.
The best substance abuse treatment centers provide amenities similar to the finest hotels and resorts in the world. The goal at these centers is to help the client successfully overcome addiction in the maximum possible comfort. It is not unusual for these luxury rehabs to offer a state-of-the-art gym, luxury pool, guided yoga and meditation classes, and spa and massage therapies. Many of these recovery facilities employ 5-star chefs who prepare healthy, nutritious, organic meals and cater to special dietary requirements.
The scenic location, breathtaking views, and secluded surroundings aid the addict's mental and emotional recovery with a healing of the body and soul. The private rooms at high-end rehabilitation facilities resemble top resorts with plush amenities and every modern convenience. Long-term alcohol and drug rehab programs of 60 and 90 days allow therapists to address all the underlying addiction-related psychological issues that drive a person to substance abuse in the first place.
While luxury addiction treatment centers resemble a luxury hotel on the outside and offer the amenities of an all-inclusive vacation resort, they are essentially medical facilities where a person must focus on recovery. The ultimate goal at high-end rehabs is to make the experience more comfortable and easier than a standard private rehab.
Some of the Amenities Offered by Luxury Drug Rehabilitation Centers are Summarized Below:
Scenic location: islands with sandy beaches, hillsides, terraces, coastlines, and breathtaking views that put the mind at ease.
Private rooms: Personal spaces that allow confidentiality. Whether you are a celebrity or a public figure, private rooms ensure maximum discretion and provide adequate personal space for self-reflection.
Trained chefs: Health and diet are essentials of wellness. Most resort rehabilitation centers have chef-curated menus with both local and intercontinental dishes that fulfill dietary requirements.
Swimming pool: A good long midday dip in the pool refreshes the mind and revitalizes the body. Many resort rehabilitation centers have pools as part of leisure activities.
Recreational facilities (tennis, hiking, beach sports, volleyball): There are recreational centers to enable sporting activities to keep the mind and the body engaged at all times.
Fitness center:  physical fitness inclusive of cardio and gym equipment are available around the clock for light or rigorous exercises with trained instructors.
Yoga and meditation: The art of maintaining stillness and meditation to clear the mind and improve mental balance is a great way to expedite the healing process. Meditation facilities and professional guidance are always available when needed.
Acupuncture: The refreshing feel of acupuncture therapy stimulates the nervous system to release chemicals into the brain, muscles, and spinal cord, in order to boost healing capacities and promote wellness.
Equine therapy: luxury resorts with a large area of land may offer Equine-assisted therapy, an activity that promotes physical, mental, and occupational growth. It is effective for mental disorders such as dementia, anxiety, depression, and others.
Spa services: The spa offers holistic healing, which includes aromatherapy, massages, acupuncture, and hygiene-based activities to ease tension.
Mindfulness: The art of maintaining self-awareness and consciousness is vital to the healing process. A trained mentor assists in the process of sensing, controlling one's emotions, and being fully present.
Business center: The need to keep up with business-related matters while receiving treatment is why the business center is available. This largely includes infrastructure such as a professionally managed space for short-term commercial use.
Resort Recovery Solutions: Treatment Programs at High-End Private Rehab Centers
Rehab resorts offer addiction treatment in privacy and seclusion at scenic locations. Peace, quiet, and anonymity are assured for a stress-free recovery from substance abuse. Clients can relax in a resort-like or spa-like ambiance. In addition to substance abuse problems, these centers offer therapies to treat coexisting medical conditions such as behavioral disorders, relationship problems, and mental health issues. Individualized treatment plans are developed to address dual diagnoses. Long-term luxury rehabilitation programs of 60-90 days have been proven effective in relapse prevention.
Most Resort Rehabilitation Centers are Inpatient Facilities Offering the Following Services:
30-, 60-, and 90-day programs for substance abuse recovery
Treatment for dual diagnosis (for example, alcoholism and depression)
Medically supervised detoxification
Customized treatment plan
Individual and group therapy sessions
Aftercare planning
12-step meetings and continued follow-up care
Some of the behavioral therapies offered at luxury rehab centers include:
Contingency management therapy
The scenic location, the luxury amenities in private rooms and public spaces, and co-curricular activities, such as yoga, meditation, aqua aerobics, swimming, and horse riding, all make addiction treatment as pleasant as possible.
Patient-Staff Ratio
The high staff-to-patient ratio at resort rehabilitation centers ensures attentive, customized care. Moreover, these facilities are usually able to offer treatment on-demand with a minimal waiting time.
What Happens on Arrival?
On arrival at a resort addiction treatment center, the room and amenities are ready, and the client is checked in and given a tour of the facilities and an introduction to the team of caregivers. The initial few days are delegated to detoxification. Medications may be prescribed to ease unpleasant withdrawal symptoms. Diet and exercise are often included in the addiction therapy plan for a holistic drug rehabilitation approach. Once detox is complete, behavioral therapies are started, tailored to the recovering addict's unique needs.
A Regular Day in a Drug Rehab Resort
A typical day at a luxury drug rehab includes activities that manage and eliminate behavior disorders. For example, someone with an obsessive-compulsive disorder may be encouraged to participate in activities that get the hands dirty and then encouraged not to wash the hands immediately as a desensitization measure.
Choosing the Best Rehab Resort
A rehab vacation does not come cheap, so it is especially important to choose the most effective luxury rehab program. The choice can be overwhelming, so here are some factors to keep in mind when choosing a high-end facility for addiction treatment.
Location: Some people are drawn to the mountains; others find the water at a beachside location therapeutic. Luxury drug rehabs are usually located in secluded areas, which are conducive to recovery. Choosing a center that is nearby or far away boils down to personal preference. For some people, having the support of family and friends is important. For others, a profound change of scene works wonders in getting on the road to recovery.
Treatment Approach: When it comes to addiction therapy, one size does not fit all. The recovery center should offer therapies that will address the addiction issues and mental health problems unique to the person seeking treatment. Some centers subscribe to a specific treatment philosophy, for example, a spiritual approach or an evidence-based approach. Some may offer the expertise of a healthcare provider with special training in treating a particular condition, such as alcoholism. It is a good idea to do some background research and determine if the treatment method employed by the luxury drug rehabilitation program will work best.
Cost: Understandably, treatment at a luxury rehabilitation facility does not come cheap. It is therefore important to determine whether the amenities offered are necessary or important for an individual with substance use disorder on recovery and whether the cost of the program is within budget.
Amenities: Different people desire different luxuries. Does the luxury rehab center have a spa? A gym? A salon? Is access to mobile phones allowed? These are questions to ask before choosing the appropriate facility.
Staff-to-Patient Ratio: A high staff-to-patient ratio ensures efficient care and attention.
Medical Professionals: The top drug rehabilitation centers employ medical professionals with expertise in addiction recovery and certification from the American Board of Addiction Medicine.
Success Rates and Reviews: Recovery rates, performance statistics, client reviews, and comparison to other programs can be helpful in choosing the best luxury drug rehabilitation program.
Payment Plans: Considering that high-end drug rehabilitation programs are so expensive, payment plans and insurance coverage may be a critical deciding factor.
Aftercare: Addiction is not something that magically disappears at the end of a rehabilitation program. Resort rehabilitation programs ensure a person leaves healthier and stronger than when they entered but staying sober and carrying that strength forward requires a long-term commitment and continued aftercare. Follow-up care is indispensable to drug rehab. The best executive addiction treatment programs offer ongoing support through 12-step programs, group therapy, and behavioral counseling after the individual leaves the facility.
What Does Rehab Vacation Cost?
It is unlikely that an insurance plan will pay entirely for treatment at a resort rehabilitation center. It is a good idea to explore cost and payment options before beginning addiction treatment at these high-end drug rehabs. Many facilities offer deferred payment plans and financing options. While no doubt expensive, the advanced therapies and luxury amenities offered by resort rehab programs ensure that the rewards are well worth it.
Payment Structure and Cost
A patient can expect to pay at least a few thousand dollars per week at a rehabilitation resort. Since the most effective substance abuse treatment programs run for 60-90 days, addiction treatment at such clinics can rake up a bill of tens of thousands of dollars. Even with financial planning and payment plans, the cost of programs at luxury rehab facilities can be prohibitive. It is a good idea to check with the insurance provider whether treatment at a particular center is covered. Insurance plans will, at best, partially cover the cost of executive addiction treatment.
Inpatient Cost
The intensive inpatient care at resort rehab centers comes at a price. It is not unusual to run up a bill of tens of thousands of dollars for a short-term inpatient drug rehab. The average cost at a high-end rehabilitation facility is upwards of $25,000 and can be as much as $200,000 for a 30-day inpatient program.
Short-term inpatient rehab programs (28-30 days) cost anything from $25,000 to $50,000 for a month-long stay. Top-end rehabilitation centers can cost as much as $200,000 for a 4-week program.
In addition to preventing the adverse health consequences, therapies at drug rehab resorts can save an individual potentially hundreds of thousands of dollars in financial loss due to addiction.
Is Rehab Vacation Worth it?
Is drug abuse treatment worth the cost? The individualized therapies and advanced drug and alcohol treatments offered in an upscale location make luxury drug rehabs the most expensive addiction treatments available. It is worth remembering that private luxury drug rehab, although expensive, has a good success rate. Rehab vacations are primarily for people who can afford to pay for the best addiction recovery services and resort amenities. These inpatient facilities produce superior results compared to standard outpatient programs. People on recovery are placed away from the stressors and problems of daily life. They receive intensive, involved care around the clock. This is a great setting to unlearn addictive behaviors and form new habits.
Find the best treatment options. Call our free and confidential helpline
Find Drug Rehabilitation Centers Near You Anywhere In the US
Addiction Resource team has compiled an extensive list of the top drug rehabilitation facilities around the country. Click on the state you are interested in, and you'll get a list of the best centers in the area, along with their levels of care, working hours, and contact information. Haven't found the rehab you need? Call the toll-free helpline below for professional assistance.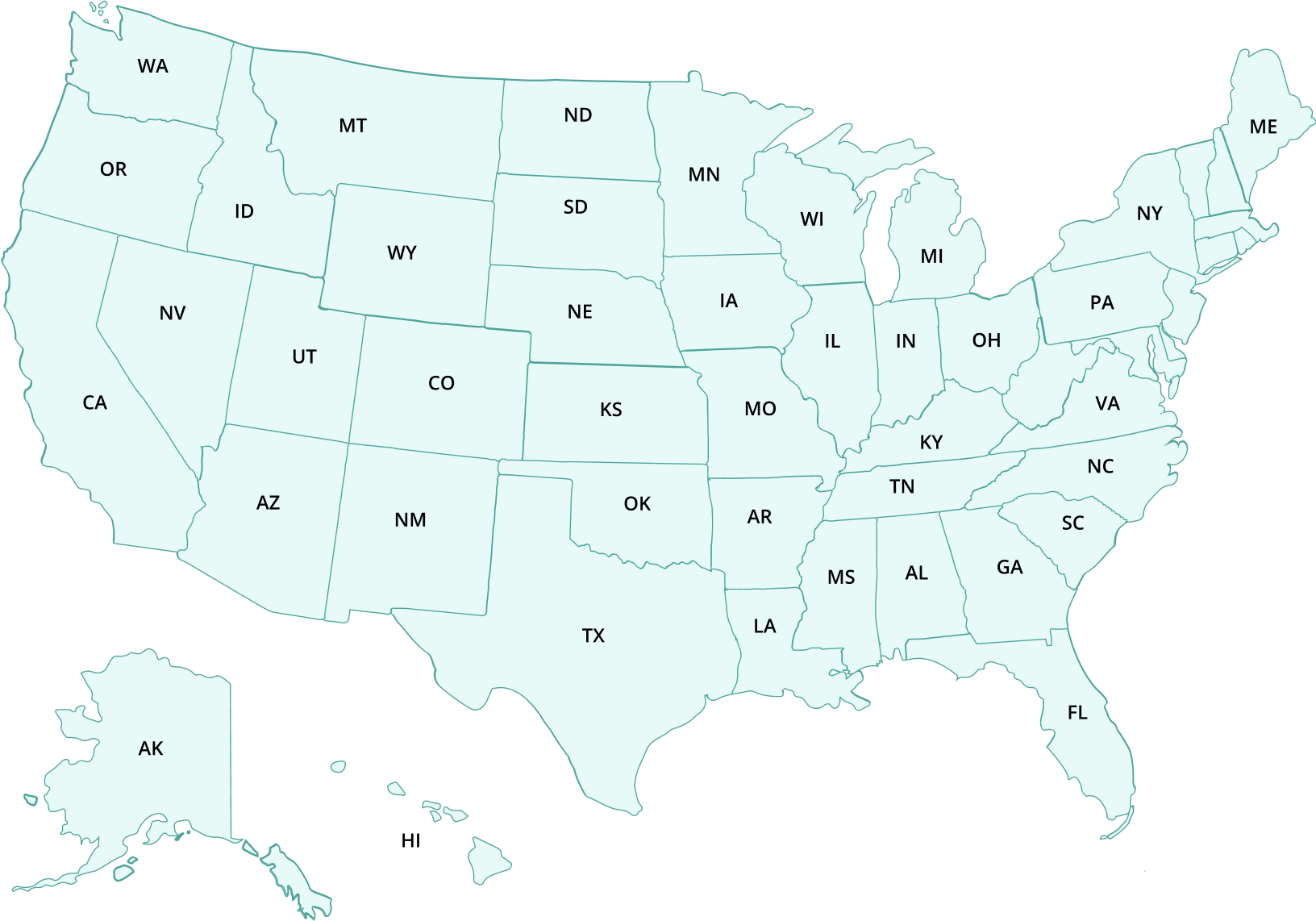 ---
Page Sources
Larson, J., & Kreitzer, M. J. (2016). How does nature impact our wellbeing. University of Minnesota. Saatavilla, 20, 2017.https://www.takingcharge.csh.umn.edu/how-does-nature-impact-our-wellbeing
Sinha, R. (2008). Chronic stress, drug use, and vulnerability to addiction. Annals of the new York Academy of Sciences, 1141, 105. https://www.ncbi.nlm.nih.gov/pmc/articles/PMC2732004/
Hryb, K., Kirkhart, R., & Talbert, R. (2007). A call for standardized definition of dual diagnosis. Psychiatry (Edgmont), 4(9), 15. https://www.ncbi.nlm.nih.gov/pmc/articles/PMC2880934/
Leshner, A. (1999). Principles of drug addiction treatment: A research-based guide. National Institute of Health (NIH) Publication, 9, 3-33.https://www.drugabuse.gov/publications/principles-drug-addiction-treatment-research-based-guide-third-edition/evidence-based-approaches-to-drug-addiction-treatment/behavioral-therapies/family