What is pink clouding? Why is it so dangerous? This seems to be a question many people are starting to ask due to the rise in drug users within the last decade. Admittedly, the aftermath of addiction recovery is challenging to deal with, one of them being the "honeymoon" recovery phase. This period often brings mood instability as they try to function without the use of drugs.
That said, below are several crucial facts about this condition, such as the pink clouding meaning and how to overcome the situation.
What is Pink Clouding?
In addiction recovery, the "pink cloud" is a term used to describe a high-on-life feeling in one's journey to treatment and recovery. This condition is a curious but often short-lived phenomenon. Many people, after detoxing, feel too good about their journey to recovery, as they're finally able to see the real world behind a curtain of pills, drinks, and needles. This syndrome can carry an addict on the wings of joy. Many users admit that this feeling of excitement after getting sober has given them hope after the pain and the struggles their addiction has brought into their lives. But it can also cause dangerous overconfidence that can lead to a relapse.
Pink clouding is a popular term that has a weird origin. It was a feeling many people had but could not pinpoint what it was. The first contributor to the pink clouding meaning can be found in Bob and Deborah Wright's self-help book titled "Dare to confront!: How to Intervene When Someone You Care About Has an Alcohol or Drug Problem".
Its origin is among the alcoholic community, as the term was first coined in Alcoholics Anonymous 12 steps groups. Before long, more and more recovery support groups adopted this name, and it slowly began to develop into a common term.
How to Recognize It
If someone just started going through stages of change in addiction recovery and felt this rush of euphoria not long after sobering up, the chances are that the individual is going through this condition. The person would most likely feel overconfident and a need to act independently of any groups they're currently in and even refuse treatment. The individual believes they can now live their life without any further hurdles. This is often incorrect.
The pink clouding meaning and experience are different for people, so not everyone possesses the same symptoms.
However, Be Prepared if These Signs Surface:
A rush of euphoria
A sharp increase in motivation and confidence levels
Being in a constant, cocky calm
Ignoring negative withdrawal symptoms
Increased emotional awareness
How Long Does It Last?
This condition's experience is not a defined one. Since everyone has different cognitive properties and body chemistry, there are bound to be variations in this syndrome's duration.
This syndrome is noticeable in some people within a few days, while others only start to feel the effects after a few weeks have passed. There's no rule to it.
Similarly, the duration is inconsistent, and it depends on each patient's personal experience. For example, those who relied on drugs for years to function normally can experience a stronger syndrome for a longer duration. Finally being sober and seeing the real world will bring them stronger sensations.
Benefits and Dangers of Pink Clouding
In recovery, pink clouds are a common phenomenon but can provide unrealistic expectations. While the feelings of happiness may bring hope to people, they have a dark side, in that the feelings can be self-effected mechanisms that stop people from seeing their real problems. Those delusions can bring over-confidence and disappointment, which can lead back to relapse.
What's Good About It
Undoubtedly, there are some benefits of this condition. Firstly, this syndrome allows past addicts to regain the self-confidence they lost when they were addicted. Self-esteem problems related to drug addictions are common among pink cloud recovery patients, and this feeling is a medium through which they regain their confidence.
Additionally, it allows these recently sobered-up addicts to see the world in a more positive light. These patients have a heightened sense of euphoria and elation. With the stability of the constant positive mood over the next few days or weeks, it is easy to believe that the mood will last forever. Calmness is always present, and there is an excitement to make life-long commitments on impulse.
The Dark Side Of The Pink Clouding Syndrome
Although being positive is a good feeling during recovery, this condition in addiction is used mainly as a negative term. Many people who are trying to stay clean are exposed to various extremes. Life is never fine for an addicted person: it fluctuates between drama and euphoria.
Being on a pink cloud can sometimes mean a detachment from reality: people become preoccupied with the good feelings and forget about the journey in front of them.
This common syndrome tends to make new recovery patients feel like there's no need to attend AA meetings, addiction recovery meetings, or even check in with their doctors. However, this false self-confidence can prove to be detrimental when this syndrome goes away. If patients lived on the highs of this condition, its sudden fade-away could lead these patients to depressive lows. These individuals won't be ready for this sudden shift, which can increase the chance of a relapse.
Some Other Downsides to Remaining in a Pink Cloud State Include:
An unhealthy increase in risky behaviors. Risky behavior is expected in people with pink cloud syndrome. Risky behaviors include violence, risky sexual behavior, and even eating disorders which can threaten sobriety.
Relapse. This danger is not uncommon either, as many people who remained in this syndrome were more likely to slip back into drug use. This can threaten the sobriety of the recently recovered.
When this condition wears off, the post-acute withdrawal syndrome is quick to take over. Individuals can begin to notice symptoms like dizziness, headaches, nausea, vomiting, and so on. These uncomfortable feelings can make it more challenging for the recovering addict, making them more likely to relapse to avoid these uncomfortable feelings.
Taking Advantage of Pink Clouding
This syndrome undoubtedly provides numerous benefits, so people have naturally found a way to take advantage of this condition.
Effective and truthful communication is required to continue to get the best out of this syndrome. Furthermore, focusing on achieving small, manageable goals instead of getting carried away by euphoric feelings would ensure work gets done, and recovery is smoother.
No matter how good you feel in early recovery, it's not a reason to skip 12-step or SMART recovery meetings or refuse other treatment. Even though recovering addicts feel on top of the world during the pink cloud recovery phase, it will eventually go away. Recovering from addiction is a long process, and one shouldn't expect to get free of it in a matter of days.
Patients can decide to hold on to the good feeling by journaling through this period. The journals would serve as a medium for remembering that state of happiness. Journaling during pink clouding will help to prevent relapse after the pink clouding goes away.
The General Advice for Addicts on Pink Clouds Is as Follows: 
Continue attending 12-step meetings, getting therapy, and following the relapse prevention plan
Talk to your addiction counselor or addictionologist about how you feel
Keep notes about how you feel and how good life without drugs is. It will give you more motivation to stay sober
Be ready that the honeymoon phase will end
Getting Off Of The Pink Cloud
The pink cloud phenomenon is an individual process, and its duration can vary between persons. Some people that have lost everything can be happy for years during recovery; others can come back to reality soon after detox. Enrolling in aftercare programs is advisable for such patients to avoid relapse after completing a substance abuse treatment program.
The real problem is not how long people will be flying on pink clouds, but what this condition can cause. For many people, the unrealistic feeling of happiness holds a state that can be defined as a loss of memory regarding their pain and the devastating results of their addiction.
Many people in their treatment for addiction think that they'll never face any pain and that they are cured. Addicts can feel too confident and may start to believe that the key to recovery is only in their hands: they forget that treatment and recovery is a long process, and not an on-off switch.
As health specialists and users say, the key to sobriety is true surrender. One should admit that one has reached the bottom, reduce the ego, and recognize that one needs help daily.
Find Drug Rehabilitation Centers Near You Anywhere In the US
Addiction Resource team has compiled an extensive list of the top drug rehabilitation facilities around the country. Click on the state you are interested in, and you'll get a list of the best centers in the area, along with their levels of care, working hours, and contact information. Haven't found the rehab you need? Call the toll-free helpline below for professional assistance.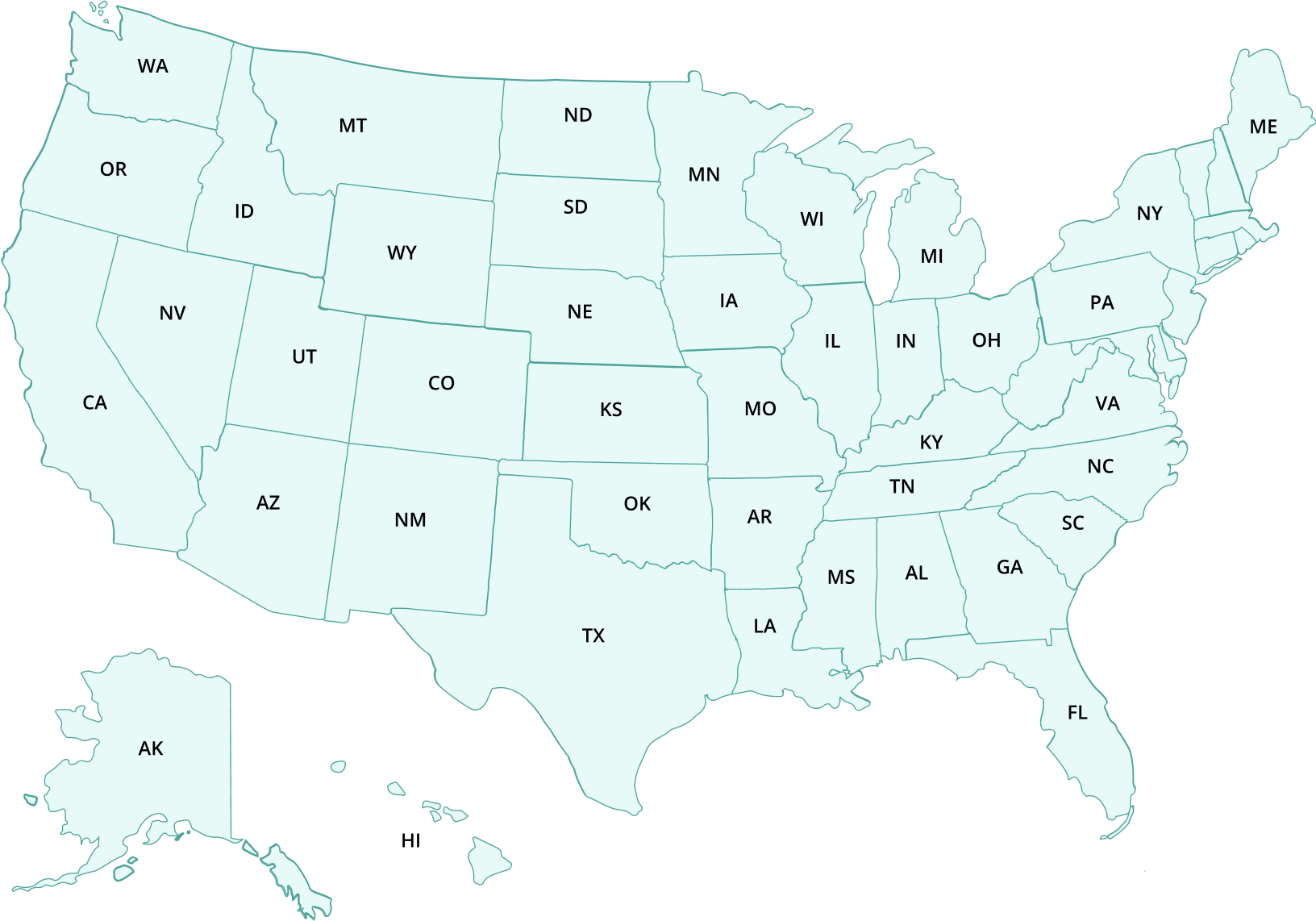 Find the best treatment options. Call our free and confidential helpline
---
Page Sources
Wilcox, C. E., & Tonigan, J. S. (2018). Changes in depression mediate the effects of AA attendance on alcohol use outcomes. The American journal of drug and alcohol abuse, 44(1), 103-112. https://www.ncbi.nlm.nih.gov/pmc/articles/PMC5589495/
Galinato, J. I. T., & Veloso, K. R. (2020). Pink Cloud Syndrome Among Ruled Drug Users in Iligan City Drug Treatment and Rehabilitation Center (ICDTRC). GSTF Journal of Nursing and Health Care (JNHC), 4(1). https://www.researchgate.net/publication/341544947_Pink_Cloud_Syndrome_Among_Ruled_Drug_Users_in_Iligan_City_Drug_Treatment_and_Rehabilitation_Center_ICDTRC
Mohammadpoorasl, A., Fakhari, A., Akbari, H., Karimi, F., Bostanabad, M. A., Rostami, F., & Hajizadeh, M. (2012). Addiction relapse and its predictors: A prospective study. J Addict Res Ther, 3(01), 122. https://www.researchgate.net/publication/229631039_Addiction_Relapse_and_Its_Predictors_A_Prospective_Study