Post-traumatic stress disorder, major depression, and substance abuse occur more often among ex-military personnel than the general population. The demands of military service, fear, anxiety, long-term separation from loved ones, and physical injuries can make even the most resilient person vulnerable to drug or alcohol abuse. Veteran rehab programs address these needs, offering services to help one deal with the effects of addiction and the psychological repercussions of combat.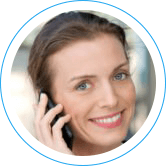 Hope Without Commitment
Find the best treatment options.Call our free and confidential helpline
Treatment Is Fully Covered by Insurance In Most Cases
Considerations of Drug Rehab for Veterans
Posttraumatic stress disorder (PTSD) is frequently an underlying factor for substance abuse among both current and former military service members. This severe, chronic mental condition causes sleep disturbances, flashbacks to traumatic events experienced in the line of duty, depression, restlessness, anxiety and irritability. According to data of the U.S. Department of Health and Human Services (USDHHS), 25 percent of army veterans have been diagnosed with PTSD, anxiety, depression or substance abuse. More than 50% had more than one substance abuse or mental health disorder. Just under 15% were diagnosed with PTSD, which is 3.5 percent higher compared to the general population. Older ex-military members also suffer from PTSD, which shows that this disorder can have pervasive, long-term effects. All these aspects must be taken into account in the context of veterans' rehabilitation and treatment.
Exponential Demand for Veteran Alcohol Rehab
Statistics of the National Center for PTSD show that four out of five Vietnam War veterans have alcohol abuse issues. Former military members with PTSD resort to binge drinking to manage traumatic flashbacks and episodes of anxiety or depression, which exacerbates the illness. The symptoms listed below are all worsened by alcohol abuse:
Anger and irritability
Emotional numbness
Depression
Nightmares and sleeplessness
A successful veteran rehab program addresses not only addiction, but also the causes and treatment of PTSD. A person will continue relapsing even after rehab unless the psychological trauma is dealt with. Veterans face unique challenges. After returning home, many of them find it difficult to adjust to civilian life. Psychological trauma is not their only problem – there can be marital issues, physical pain, and financial struggles due to inability to get a job. All these factors can lead to substance abuse and exacerbate existing abuse, causing it to spiral into addiction.

Rehab for Veterans: Getting Help Early On
Drug and alcohol addiction is more common among this population, and early treatment can help improve their outcomes. According to a report by the Rand Corporation, providing immediate and effective PTSD and depression treatment would save taxpayers hundreds of millions in the long run. In 2008, 22 percent of officers who were active in Afghanistan and Iraq suffered from PTSD or depression, and just 52 percent of them received treatment. The resulting medical care cost to society was $923 million. If all of them had received high-quality care immediately, this cost would have been $785 million.
There has never been a better time to increase the availability of veteran drug rehab programs. Abuse of prescription drugs among the military is on the rise – non-medical use of prescription drugs tripled from 2005 to 2008 according to data of NIDA. 3.5 percent of veterans used marijuana monthly and 0.8 received treatment for drug or alcohol abuse in 2003. Almost 10 percent of former military members reported heavy alcohol use weekly.  According to the Drug Policy Alliance Report of 2009, 30 percent of military members who served in Iraq and Afghanistan had PTSD, depression, traumatic brain injury, or another cognitive disability. 19 percent of them were also diagnosed with chemical addiction or another substance abuse issue. In 2004, about 140,000 former military members were incarcerated in a US state or federal prison, which failed to resolve their addiction issues.

Types of Veteran Rehabilitation Centers
Each of the five branches of the U.S. Military provides alcohol and drug rehabilitation services: the Army, the Navy, the Marine Corps, the Coast Guard, and the Air Force. As unbridled drug and alcohol use can affect judgment and impair performance, addiction poses a risk to national security when active-duty service members are affected. Active-duty military personnel are encouraged to report any and all problems with drug or alcohol abuse with the purpose to receive prompt, effective medical treatment. Each branch of the military provides means of preventing and treating drug and alcohol abuse in both active and non-active service members.
Below are some programs offering rehab for veterans:
Marine Corps Community Services Substance Abuse Program: Offers drug and alcohol screening, treatment, substance abuse counseling, case and aftercare management to marines and their families/beneficiaries
Army Substance Abuse Program: Provides substance abuse prevention, therapy, and intensive rehabilitation services for military personnel, their family members and civilian staff
Navy Substance Abuse and Rehabilitation (SARP): Offers screening, counseling and referrals to inpatient or outpatient rehabs for active- and non-active-duty service members, and relatives of Navy personnel
Coast Guard Substance Abuse Program: Provides treatment, education, and training in support of the U.S. Coast Guard's policies on substance addiction
Air Force Alcohol and Drug Abuse Prevention and Treatment Program (ADAPT): Provides preventive education and treatment to military staff and their families
Perhaps the biggest, most efficient organization providing veteran rehab is the Veterans Alcohol and Drug Dependence Rehabilitation Program. Carried out by the Veterans Health Administration (VHA) under the auspice of the U.S. Department of Veteran Affairs, it offers help to former military members suffering from alcohol or drug addiction or abuse. The VA offers veterans nationwide outpatient counseling, medically supervised inpatient rehabilitation, and group therapy. The medical centers also provide the following forms of treatment:
Individual counseling to help identify drug or alcohol misuse triggers to avoid relapsing
Therapy for the underlying reasons of substance abuse, like PTSD, anxiety, or depression or a combination of all three (it does occur)
Access to support groups outside the veterans' rehabilitation center, such as Alcoholics Anonymous
Counseling for family members to help build and nurture relationships in recovery
Medication to facilitate recovery from alcohol addiction by suppressing the urge to drink or minimizing symptoms of withdrawal
While some find support and strength in veterans' vocational rehab, others prefer to seek private rehabilitation. This may be costlier than state-funded programs, which are included in military benefits. However, people that feel they may have a better chance of recovering in a private facility may find the extra costs worthwhile. Obviously, getting one's life back on track after struggling with addiction should be top priority.
The Refuge – A Healing Place
The Refuge is an example of a private veterans' rehab center. It offers customized detoxification plans, which go on 7-10 days on average, most frequently followed by complex inpatient treatment with a certified addiction therapist. Medication is administered using the latest scientific evidence to assist with the detox process including, where appropriate, the pharmaceuticals disulfiram and topiramate for alcohol addiction and buprenorphine and naltrexone for opioid addiction. Nicotine replacement therapy is also available.
Subsequent inpatient care is based on cognitive behavioral therapy. The veterans rehab center utilizes EMDR techniques, motivation therapy, experiential therapy including somatic experiencing, and group therapy. The rehabilitation phase, like the detox phase, is individualized to make sure enough time is provided for healing to occur. The center's medical staff comply with NIDA, ASAM, and SAMSHA guidelines. Benzodiazepine, prescription drug, cocaine, crack, and methamphetamine addiction treatment is available.

Details of Veterans' Vocational Rehabs
Those struggling with drug addiction may receive vocational rehab and employment services to facilitate employment training and accommodations and help them acquire new job seeks to maximize their potential of obtaining gainful employment. The VA's Education and Career Counseling program provides active- and non-active-duty members access to personalized support and counseling to help guide their career paths and put their benefits to the best-possible use. Veterans leave the military with a wide variety of skills and a wealth of professional experience. Employers are given special incentives, such as salary subsidies, to hire former military members.
Family members of veterans who are suffering from drug or alcohol addiction and facing employment challenges are given assistance by the veterans' vocational rehab organization in terms of higher education and career advancement. It helps them assess their career goals and skills, find a job, improve their educations and work-related abilities, and informs them about job training centers.
In addition, the VA may extend support and vocational counseling to family members of veterans in the following areas:
Education and Career Counseling
Career Evaluation
Readjustment Counseling
Educational Assistance and Help for Dependents
Benefits for Disabled Children
Choosing a School
The Department of Veteran's Affairs provides social, medical, vocational, and rehab programs and therapies to eligible veterans who are addicted to alcohol or drugs. The addiction rehab program provides various forms of treatment including detoxification and psychiatric care. Treatment centers are located in the VA medical facilities and clinics. To be eligible for the veterans' rehab center, the patient has to be enrolled in the Veteran's Affairs health care system. However, he or she could qualify based on an exception provided for by the law. The program requirements are available here. To get access to these services, the veteran must have been discharged under honorable or general conditions. Those discharged under dishonorable conditions are not accepted as a rule. This shouldn't deter one from trying to get help – the VA sometimes accepts individuals who have received an undesirable or poor conduct military discharge.
Eligible veterans can apply online via eBenefits for either Education or Career Counseling or Vocational Rehabilitation and Employment benefits. Veterans suffering from a disability do not need to wait to apply.

Veterans Rehabilitation Centers: Outcomes
Both state and private rehab facilities generally report positive outcomes of treatment. For example, the program described above has treated almost 200,000 veterans, of whom at least 30 percent were diagnosed with an alcohol problem. Many of these were referred to specialized veterans' alcohol rehab centers or program. 19.3 percent of the veterans that received treatment had drug problems, and over 50 percent battled drug and alcohol addiction at the same time.
Rehab programs can provide the following services to veterans with substance abuse or addiction problems:
Medications and/or therapy to address psychological conditions such as anxiety, depression, or PTSD
Medications to reduce cravings and minimize withdrawal symptoms
Coaching to cope with relapse triggers
Counseling for couples or families to strengthen damaged relationships
Support groups to connect with other members of the community
Coping skills to deal with life stressors
Rehab for Veterans: Dare to Hope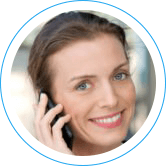 Hope Without Commitment
Find the best treatment options.Call our free and confidential helpline
Treatment Is Fully Covered by Insurance In Most Cases
It is never easy to ask for help, especially when one has been trained to "stay strong" and show courage under even the direst of circumstances. Nothing takes more strength and courage than reaching out to others for addiction help. Many veterans also struggle with psychological trauma, physical pain, marital issues, and lack of employment. Addiction professionals at veterans' rehab centers understand that these patients need unique services in order to recover and live without drugs. The people who served our country shouldn't have to face the challenges of recovery without help. Medical supervision, intensive counseling, and structured group therapy are crucial elements of military drug and alcohol rehabilitation. A rehabilitation center dedicated to veterans' needs can give support and hope for the future.