The road to recovery from addiction is a unique and personalized journey, especially for the LGBT community. Unfortunately, the rate of substance abuse and addiction is higher among the LGBT spectrum than in any other sector of society. This is partly because they are more likely to experience social stigma, discrimination, rejection, abuse, and ostracism from their families and society.
Not only is their likelihood of addiction greater, gays, lesbians, bisexuals, and transgenders have different needs compared to straight people in terms of addiction treatment. Coexisting problems complicate the substance abuse issues. Traditional rehabilitation facilities may not be equipped to address the specific problems of addiction in the LGBT community. Being among people of the same sexual orientation can help to recover abusers feel safe and supported, greatly improving the chance of successful recovery. Read on to find out how a gay rehab center can help.
LGBT Substance Abuse Statistics
According to the Substance Abuse and Mental Health Services Administration (SAMHSA), substance use disorders are two to three times higher in the LGBT community than the general population.
Some More LGBT Substance Abuse Statistics on This End Are as Under:
The Equal Employment Opportunity Commission receives thousands of complaints every year about discrimination based on sexual orientation and gender identity.
More than 80 percent of LGBT youth report being bullied, and the number of suicide attempts is 4 times higher in this community.
LGBTQ youth are three times more likely to become addicted to drugs compared to their heterosexual peers.
According to research by the National Epidemiological Survey on Alcohol and Related Conditions-III done on 36,309 adults suffering from substance abuse, about 6% of them identified as being homosexual. The same research also showed that lesbians and gays were twice as likely to have a severe alcohol or tobacco use disorder compared to heterosexuals. And those who were unsure of their sexual orientation were 5 times more likely to be involved with substance abuse.
According to another study based on the California Healthy Kids Survey data, transgender students were 2.5 times more likely to use drugs than their heterosexual peers. These drugs include methamphetamines, cocaine, and others.
According to the 2015 National Survey on Drug Use and Health, 39% of lesbians, gays, and bisexuals used illicit drugs compared to 17% of heterosexual adults.
According to another study, 25% of LGBT adults abuse alcohol, whereas this percentage is 5-10% for heterosexual adults.
According to the CDC statistics, 20.5% of LGBT adults smoke cigarettes compared to 15.3% of straight adults.
Common Co-Occurring Disorders in LGBTQ Community
Members of the LGBT community often lead a closeted life where they have to hide their sexuality from others in fear of rejection and stigma. As a result, they are forced to live a double life where they pretend to be someone else in front of others. This conflict leads to a lot of stress and psychological toll that manifests in mental health conditions and significant emotional distress. That is why many co-occurring disorders are common among the LGBT community, along with substance abuse. According to a study, transgender men and women are more than twice as likely to have a diagnosis of a mental illness or co-occurring disorder as cisgender men or women.
Some of These Co-Occurring Disorders Include the Following:
Generalized Anxiety Disorder
Depression
High levels of stress
Paranoia
Delusions
Suicidal thoughts or attempts
Self-harming actions
Compulsive sexual behavior
Sexual abuse or assault
Psychosis
Panic attacks
Obsessive-Compulsive Disorder
Eating disorders
Post Traumatic Stress Disorder
Schizophrenia
Addiction Among LGBT: Complications and Barriers to Treatment
Until 1973, homosexuality was considered a mental illness rather than a variation of human sexuality. However, over the last few decades, the stigma attached to people with a non-heterosexual orientation has gradually faded.
The rate of hate crime against the LGBTQ community remains pretty high. According to the Federal Bureau of Investigation (FBI), sexual orientation is the second highest cause of hate crimes, second only to racial bias. This bias is frequently aggravated among people under immense physical and mental stress due to issues such as addiction.
Yet, members of the LGBTQ community still face a daily battle with discrimination and being judged, giving rise to significant stress. Not surprisingly, gays, lesbians, bisexuals, transgenders, and queers frequently turn to tobacco, alcohol, and drugs as a coping mechanism.
Factors Contributing To Substance Abuse in LGBT Community
It is not unusual for members of the LGBT community to feel isolated, embarrassed, ashamed, fearful and rejected by loved ones. These emotions are frequently related to addiction issues. Some of the factors that contribute to alcoholism or drug dependence in gays and lesbians are discussed below.
Internalized Homophobia
One of the leading factors contributing to increased substance abuse in the LGBT community is internalized homophobia. This is the type of homophobia where a person accepts the social stigma and discrimination they face as part of their identity. They continues to see himself in that way which is overshadowed by that discrimination. These feelings result in self-loathing for such individuals, leading them to experiment with drugs and alcohol to be accepted. As a result, they get high from substance abuse which causes them to be emotionally high for being their true self. This further increases the potential for addiction.
Non-Acceptance
The LGBT community often faces bullying, harassment, and non-acceptance because of their sexual identity and orientation. According to the Centers for Disease Control and Prevention report of 2017, transgender students are 3 times more likely to report substance abuse because of the rejection they face from their friends and families.
Prejudice and Discrimination
Many individuals of the LGBT community face discrimination and prejudice from society in the form of social prejudice and exclusive laws. They are looked down upon by many, which causes a great deal of stress for them, whether that includes their work, relationships, or going through the healthcare system. This increases their potential to fall into drug abuse and addiction.
Lack of Family Support
For the LGBT community, it is a major step for them to embrace their true identities and come out to their families and friends. More often than not, this declaration is met with hostility, judgment, and disownment by the family. Such individuals are three times more likely to fall into substance abuse as compared to the LGBT individuals that have their families' support by their sides.
Minority Stress
Social stigma and rejection towards the LGBT community directly correlate with psychological stress. This stress takes the form of minority stress in which health disparities exist within the minority communities such as the LGBT community. This is caused by the more dominant culture causing stress on the minority community resulting in them struggling with mental health disorders and substance abuse.
In addition to the barriers mentioned above to LGBT substance abuse treatment, studies have shown differences in substance use behaviors based on sexual orientation. Being forced to reside with people of the birth gender rather than the self-identified gender can cause emotional turmoil for transgender individuals.
Respect and understanding of gender identity are critical for addiction recovery. LGBT drug rehab programs address these specific concerns and focus on more than just substance abuse issues. They delve into the root cause of the addiction and alleviate the shame, fear, and isolation associated with an individual's sexual orientation.
Gay Rehab Centers: A Safe Haven for Recovery
Members of the LGBTQ community often find it extremely difficult to seek addiction treatment for fear of being discriminated against or judged by those who are supposed to help them. Fortunately, designated LGBT substance abuse treatment centers offer a safe haven for overcoming substance abuse problems. Inpatient gay drug rehabilitation programs offer comfort and privacy and the opportunity to overcome addiction without being judged for sexual orientation. The programs at these facilities teach strategies to cope with the daily struggles that are unique to the LGBT community.
LGBT substance abuse treatment centers are designed to specifically help members of the community. Lesbian rehab centers and gay alcohol rehabs cater to women and men who identify with these sexual orientations, respectively. The best thing about a gay and lesbian rehab is that the staff are sympathetic and compassionate. Caregivers understand the unique stressors that affect those who are not part of the heterosexual majority. At LGBT rehab centers, people with non-straight sexual orientations can start a new, healthy life without fear of being discriminated against or ridiculed.
In addition to standard alcohol and drug addiction treatment, LGBT rehab facilities offer various treatments that are designed to address the specific problems of this community. For example, a gay rehab center or a lesbian rehab center may teach participants how to deal with discrimination in the workplace or rejection from family members without resorting to alcohol or drug use. Transgender people may have the opportunity to learn how to handle being misgendered without resorting to the numbing effects of alcohol and drugs.
A lack of self-acceptance is common in the LGBTQ community and is associated with considerable psychological stress. This predisposes homosexuals and transgenders to substance use disorders. LGBT substance abuse treatment centers offer programs that help participants accept their sexual orientation or gender identity and develop resilience for relapse prevention.
Top 6 Gay Rehab Centers Across the US
Some LGBT-friendly addiction treatment centers that specialize in substance abuse recovery for lesbians, gays, transgender, bisexuals, and queers are listed below:
Starlite Recovery Center, Center Point, Texas
The Starlite Recovery Center provides a respectful and healing environment where individuals from the LGBT community can fully embrace the "Free to be Me" mindset and start their journey towards recovery. This gay rehab center recognizes the unique needs of this community and adopts a caring attitude so that clients can achieve life-long recovery. This gay treatment center offers a comprehensive treatment program that addresses the physical, psychological, and emotional needs associated with addiction. The treatment approaches include research-based therapies and modalities. Through such a uniquely-tailored rehab, clients are able to start their healing journey in a safe, supportive, and conducive environment.
The Realization Center, Brooklyn, New York
The Realization Center, New York, offers a number of treatment programs for teens, adults, and the LGBT community. Their program DIGNITY is dedicated to the recovery and sobriety of lesbians, gays, and transgender communities. This LGBT addiction treatment center offers outpatient treatment services to members of the LGBT community in a safe, supportive, and comforting environment. Through various therapies and treatment modalities, clients are empowered to live healthy and sober life. The therapies at the gay rehab center include individual counseling, group counseling, 12-step meetings, and other evidence-based approaches. The DIGNITY program is staffed by highly qualified and experienced individuals who are experts in the field of addiction treatment, mental health, and sexuality.
Pride Institute, Prairie, Minnesota
The Pride Institute is a comprehensive gay treatment center that offers its services to members of the LGBTQ communities struggling with substance abuse, mental health disorders, and other co-occurring conditions. This gay treatment center offers LGBT residential treatment along with outpatient, partial hospitalization, and family therapy programs that are uniquely tailored for each client's needs. Each client has a primary counselor that works with the client to devise a customized treatment plan for him/her, after which they start their journey towards recovery. The institute offers a number of individual and group therapies, recreational therapies, family therapies, and 12-step facilitation.
Northpoint Recovery, Boise, ID
Northpoint Recovery is a gay treatment center that offers a wide range of LGBT addiction treatment services to various sectors of society, one of them being the LGBT community. The mission at Northpoint Recovery is to put patients on the right path to recovery by their dedicated efforts in a safe and comforting environment for the clients. This LGBT addiction treatment center offers a 28-day rehab program that helps patients become sober as well as teaches them how to prevent relapse and maintain long-term sobriety. Through integrated LGBT residential treatment and medical intervention, family therapy, cognitive behavioral therapy, dual diagnosis therapy, and others, clients can start to take the first few steps towards sobriety and continue on the road to recovery.
Inspire Recovery, West Palm Beach, FL
Inspire Recovery is a gay treatment center that is dedicated to providing a safe space for the LGBT community struggling with substance abuse and addiction. The experienced and caring staff focus on the emotional health and well-being of the clients through a trauma-informed creative approach. The LGBT residential treatment methodology includes spiritually-inclusive 12-step integration and trauma-informed integrative therapies that help clients get a hold of their lives and start their journey towards a sober and better future. The treatment methods also involve holistic approaches such as meditation, yoga, nutrition, and tai chi. Clients are taught life skills, and they are empowered to find ways to cope with trauma to embrace long-term recovery and sobriety.
The Lesbian, Gay, Bisexual & Transgender Community Center, New York, NY
The Center is a gay rehab center that offers its treatment services to lesbians, gays, bisexuals, and transgenders who are struggling with addiction and substance abuse. The LGBT residential treatment program encompasses a wide range of therapies and holistic approaches, including individual and group counseling, recreational activities, behavioral therapies, and 12-step approaches. The gay rehab center offers programs for individuals aged 13 and above in a safe and supportive environment. Clients are able to connect with their peers and are in a better position to move towards recovery together. Based on each client's individual needs and problems, the treatment is carried out that addresses not only the addiction problem but the underlying conditions that triggered the addiction.
Advantages of LGBT Addiction Recovery: A Judgment-Free Environment
The challenges faced by the gay community can often lead to drug abuse. Traditional rehabilitation centers may be ineffective in treating members of the LGBTQ community because the staff may be unaware of the emotional issues and special needs of homosexuals and transgenders. Counselors at traditional rehabilitation facilities may express subtle or obvious homophobia or prejudices towards LGBT individuals, making the healing process ineffective.
Do gays and lesbians need specialized LGBT residential treatment centers? Gay-friendly rehabilitation facilities offer a safe, welcoming, non-judgmental environment. The focus is on addiction recovery regardless of sexual orientation. The LGBT addiction treatment programs at these facilities are managed by medical personnel who have special training in understanding and resolving issues related to the LGBTQ community.
In addition to the traditional treatments offered at all rehab facilities, such as detox, behavioral therapies, and aftercare, LGBTQ members can expect to learn the following at a gay drug rehab:
Acceptance of sexual orientation/gender identity and coming out
Response to discrimination in the workplace and community
Handling peer pressure
Building and maintaining relationships with family and friends
Dealing with anxiety, depression, guilt, and shame
Understanding addiction in the LGBT community
An atmosphere of honesty, openness about gender identity and sexuality, and acceptance in a judgment-free environment are all conducive to a gay and lesbian rehab. Bisexuals, transgenders, and queers can expect support from peers as well as group therapy sessions with SUD patients on recovery who have had similar life experiences. The absence of negativity, criticism, and ostracization at LGBT drug rehabs all promote recovery from substance abuse.
LGBT-friendly rehab centers help members of the community pursue a healthy lifestyle, achieve their goals, and prevent a return to alcohol and drugs.
The best gay-friend rehabs look at every patient as an individual and tailor the LGBT residential treatment plan based on the addict's substance abuse history. People with substance use disorder learn to move past the problems that led to alcoholism or drug use, develop strategies to cope with emotions, and are taught how to deal with criticism of sexual orientation.
Choosing the Right Gay Rehab Center
There are several factors that must be considered when choosing a gay and lesbian rehab for LGBT substance abuse treatment. The drug and alcohol rehabilitation program should be designed specifically for the LGBT community. A few questions that one needs to ask before choosing a particular rehab are listed as under:
Which Part of LGBTQ Community Do Gay Rehab Centers Cater To?
Some LGBT substance abuse treatment centers are open to anyone with a non-heterosexual orientation, including gay men, lesbian women, and transgender individuals. Some cater exclusively to lesbian women, while others are solely for gay men. People with SUD may choose an inclusive rehabilitation program that helps all members of the LGBTQ community, or they may prefer a facility that exclusively treats people of a specific sexual orientation.
Our Staff Members at Gay Rehabs Trained to Deal with Issues Related to LGBT Community?
It is a good idea to ensure that the personnel at the LGBT addiction recovery program are not only accepting of a specific sexual orientation but also have experience in dealing with the problems unique to this community. For effective and long-lasting recovery from substance abuse, it is critical that staff members are trained in addiction therapies as well as LGBT issues. Some LGBTQ rehabilitation centers only hire staff who belong to that particular community so that they understand the psychological and social challenges. A guide has been developed for clinicians and administrators who provide substance abuse treatment to lesbian, gay, transgender, and bisexual people.
Are the Staff Trained to Deal with People of One's Sexual Orientation?
LGBT-friendly rehab means nothing if the staff is lacking in knowledge and compassion. For example, transgender individuals may feel alienated or unsafe at a traditional inpatient rehab facility. Culturally competent staff remove barriers and offer LGBT addiction treatment services in a non-judgmental environment.
What Treatment Programs Does the Facility offer?
Addiction treatment at a gay or lesbian rehab is not one-size-fits-all. The LGBT drug recovery program should address the unique needs of the person seeking therapy, including intensive behavioral therapies, special medical needs, and co-occurring mental health issues such as bipolar disorder or depression.
Is there an Aftercare Followup Available?
An aftercare follow-up program with 12-step meetings for LGBT individuals and group therapy is vital for substance abuse recovery to be truly successful.
Does the Gay-Friendly Rehabilitation Program Offer Counseling for Families?
Traditional family counseling may not work for people who are homosexuals. Counselors should be trained in understanding the influence of sexual orientation and gender identity on interpersonal relationships.
What is the Success Rate?
Choose a gay or lesbian rehab facility that has a proven track record. However, remember, no program can have a perfect success rate. In fact, if a center claims a 100 percent success rate, this should raise suspicion.
How Much Will Gay Drug Rehab Cost?
For many people with substance use disorder on recovery, the cost of the addiction treatment program is a key factor in the choice of facility. Ask about the upfront cost, sliding scale payment plans, and insurance coverage.
Helping An LGBTQ+ Individual In Their Struggle Against Addiction
LGBTQ+ individuals struggle with problems related to addiction and substance abuse that is usually caused by societal rejection and continuous discrimination. This has caused a higher percentage of their community to struggle with addiction. However, most of these individuals are also willing to seek help and treatment. To ensure successful recovery for these individuals, it is paramount that they receive customized LGBT substance abuse treatment that is sensitive to their unique needs. They would better be able to respond to treatment in such a safe and conducive environment of a gay rehab center.
Find the best treatment options. Call our free and confidential helpline
Find Drug Rehabilitation Centers Near You Anywhere In the US
Addiction Resource team has compiled an extensive list of the top drug rehabilitation facilities around the country. Click on the state you are interested in, and you'll get a list of the best centers in the area, along with their levels of care, working hours, and contact information. Haven't found the rehab you need? Call the toll-free helpline below for professional assistance.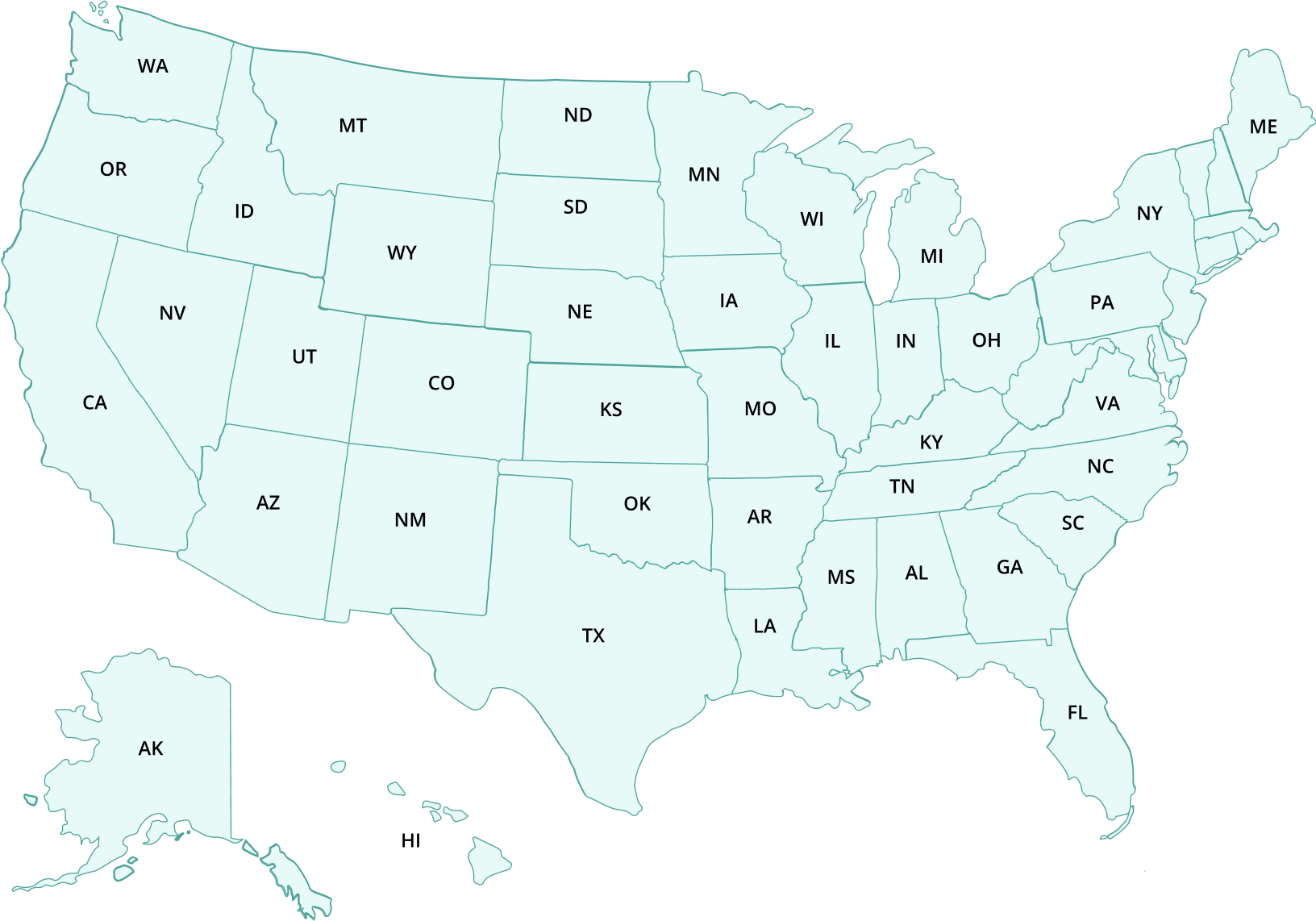 ---
Page Sources
Latest Hate Crime Statistics Available | Federal Bureau of Investigation. Federal Bureau of Investigation. (2015). https://www.fbi.gov/news/stories/latest-hate-crime-statistics-available.
Flentje, A., Heck, N. C., & Sorensen, J. L. (2015). Substance use among lesbian, gay, and bisexual clients entering substance abuse treatment: Comparisons to heterosexual clients. Journal of Consulting and Clinical Psychology, 83(2), 325. https://www.ncbi.nlm.nih.gov/pmc/articles/PMC4380585/
A Provider's Introduction to Substance Abuse Treatment for Lesbian, Gay, Bisexual, and Transgender Individuals | Healthy People 2020. Healthypeople.gov. (2012). https://www.healthypeople.gov/2020/tools-resources/evidence-based-resource/providers-introduction-substance-abuse-treatment.
Substance Use Among Gay and Bisexual Men | CDC. Centers For Disease Control and Prevention. https://www.cdc.gov/msmhealth/substance-abuse.htm.
Cochran, B. N., Peavy, K. M., & Robohm, J. S. (2007). Do specialized services exist for LGBT individuals seeking treatment for substance misuse? A study of available treatment programs. Substance use & misuse, 42(1), 161-176. https://pubmed.ncbi.nlm.nih.gov/17366131/
Sexual Orientation and Estimates of Adult Substance Use and Mental Health: Results from the 2015 National Survey on Drug Use and Health. SAMHSA. (2015). https://www.samhsa.gov/data/sites/default/files/NSDUH-SexualOrientation-2015/NSDUH-SexualOrientation-2015/NSDUH-SexualOrientation-2015.htm.
Sexual Identity, Sex of Sexual Contacts, and Health-Related Behaviors Among Students in Grades 9–12 — United States and Selected Sites, 2015. Centers For Disease Control and Prevention. (2015). https://www.cdc.gov/mmwr/volumes/65/ss/pdfs/ss6509.pdf.
National Epidemiologic Survey on Alcohol and Related Conditions-III (NESARC-III) | National Institute on Alcohol Abuse and Alcoholism (NIAAA). National Institute On Alcohol Abuse and Alcoholism. https://www.niaaa.nih.gov/research/nesarc-iii.
Substance Use Among Transgender Students in California Public Middle and High Schools. Wiley Online Library. (2017). https://onlinelibrary.wiley.com/doi/full/10.1111/josh.12499.
Substance Use and SUDs in LGBTQ* Populations | National Institute on Drug Abuse. National Institute on Drug Abuse. https://www.drugabuse.gov/drug-topics/substance-use-suds-in-lgbtq-populations.
Hughes, T. L., Wilsnack, S. C., & Kantor, L. W. (2016). The influence of gender and sexual orientation on alcohol use and alcohol-related problems: Toward a global perspective. Alcohol research: current reviews. https://www.ncbi.nlm.nih.gov/pmc/articles/PMC4872607/
Lesbian, Gay, Bisexual, and Transgender Persons and Tobacco Use. Centers for Disease Control and Prevention. https://www.cdc.gov/tobacco/disparities/lgbt/index.htm.
Flentje, A., Heck, N. C., & Sorensen, J. L. (2014). Characteristics of transgender individuals entering substance abuse treatment. Addictive behaviors, 39(5), 969-975. https://www.ncbi.nlm.nih.gov/pmc/articles/PMC4130569/
Health Considerations for LGBTQ Youth | Disparities | Adolescent and School Health | CDC. Centers For Disease Control and Prevention. Retrieved 9 September 2021, from https://www.cdc.gov/healthyyouth/disparities/health-considerations-lgbtq-youth.htm.