Are you, a member of the LGBT (lesbian, gay, bisexual, and transgender) community, struggling with drug or alcohol addiction due to the feelings of being isolated, different, and alone?
Well, it can be extremely hard to ask for help with a problem like an addiction if you are in the LGBT, as you may fear being discriminated against or judged by those who should be helping you. Fortunately, there are designated gay treatment centers that can be a good start to overcoming the addiction.
What are LGBT Rehab Centers?
The LGBT addiction treatment centers offer help specifically designed for those who are members of the LGBT community. Gay treatment centers and lesbian rehab centers cater to the community of gay men and lesbian women.
The best thing about these rehab centers is that the staff understands a unique stress that can come along with being a part of groups like non-heterosexual or transgender people due to their orientations. This can help you start a new, healthy life without the fear of being discriminated.
LGBT centers offer types of therapies and other treatments that are oriented towards resolving the problems that are unique to this community in addition to general help with the drug and alcohol addictions.
For example, a gay rehab center may teach the participants how to deal with the discrimination on a job or the rejection by their family members without resorting to drug or alcohol use. Similarly, the transgender people may learn how they need to handle issues that are related to being misgendered without having to numb themselves to their own pain using drugs and alcohol.
Most of the LGBT rehab treatment centers focus on aiding their participants with accepting their sexual orientation or their gender identity, as a lack of the self-acceptance contributes to a high psychological difficulty for the members of the LGBT community.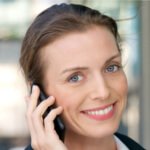 Hope Without Commitment
Find the best treatment options. Call our free and confidential helpline

Luxury or Executive Rehab Centers
If there are business concerns that have stopped you or a loved one from getting the assistance that they need for an alcohol or drug abuse issues, then may choose an executive rehabilitation program.
These programs offer top-notch treatment with a freedom of using computers and phones. An executive or a company president will be able to get the treatment that they need with comfort, without having to lose control and sight of their business.
Some have top notch chefs cooking for the clients, gyms, sports arenas, and much more to offer.
Things to Consider When Choosing a Gay Rehab
When you look at the rehabilitation program that is designed specifically for the LGBT community, you will need to consider certain factors.
Remember that there are many programs that cater to those in this specific community, so you do not to choose a program that you do not feel comfortable with.
Here are some of the aspects that you may need to consider when you are evaluating this drug rehab center or other LGBT treatment programs:
Which parts of the LGBT community are represented by the center?
Some of the LGBT centers reach out to all of the members, while there are some that are only meant for women, men, or even just transgender. Some do not cater to women at all, and others may not cater to the gay men. You may also prefer an all-inclusive rehab program that helps all of the members of the community or you may prefer to get treated by a center that only treats those with your sexual orientation.
How much training does the staff members have with the issues of those in the LGBT community?
Although all of the rehab centers that cater to this community should be accepting, some may not be trained on certain issues. Ensure that the staff members are not just accepting of the orientation, but actually have experience in dealing with the problems that comes along with the orientation. The staff should be trained equally with the issues of addiction and LGBT so that they are the most effective for their clients. Some of the LGBT rehab centers only hire those who are members of that part of the community. If this is extremely important to you, you will need to ensure that the centers that you are considering follow that rule.
What are the treatment programs that are available?
Do not get distracted by the fact it is a program for the LGBT community. Ensure that you know exactly what the options are for you. You will want to choose an LGBT addiction treatment center that will offer you therapy and other treatments that you are comfortable with.
Is there follow-up or aftercare available?
If you believe that you need aftercare or follow-up services in order to be successful, then you will need to ensure that they have this available for you.
Ask about their success rate
It is important to attend a program that offers good statistics with success. Do not expect it to be perfect as there is also someone who refuses to follow the program, but do expect some statistics that shows a very positive success rate. If you find that they state that they have a 100 percent success rate, then you will need to know that they are not being honest
How much will the program cost?
It is important to get the details about how much the program costs up front. In addition to the services being paid for, there are many centers that will require for you to pay for the room or the boarding. If you have some special medical needs, you may need to pay extra for the medical aspect of being taken care of. Also, check if the center accepts the type of health insurance you have.
Even though the stigma attached to non-heterosexual people is fading away slowly, however, stats show us that the rate of hate crime against LGBT community is still pretty high. According to FBI's stats on hate crimes in 2015, sexual orientation was the second biggest cause along with religious bias, only after racial bias. This bias can be even worse when you're among people who are going through intense physical and mental issues.