Inpatient drug rehabilitation may be the first idea that comes to mind when a person is looking for help with a severe drug addiction problem. There are television advertisements several times a day to inform people of local facilities. Also, many know somebody who has been a resident of a treatment center and always boasts their success story of rehabilitation. Inpatient addiction treatment can be a very constructive option for a person with a severe addiction issue, but because of the very high cost, it should be considered as a last resort. Outpatient rehabilitation and other treatment options can be ideal if the situation isn't totally out of control.
How Inpatient Rehabs Work
Inpatient rehab facilities offer programs that require the client to reside in the facility and be monitored 24 hours a day, 7 days a week. The residential treatment centers limit contact with the outside world to a bare minimum and administer drug test spontaneously every week, sometimes more frequently on occasion. The patient receives medical treatment as well as certain types of therapies during their stay.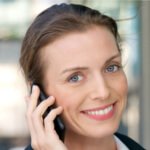 Hope Without Commitment
Find the best treatment options. Call our free and confidential helpline

How Long Do You Have to Stay?
The length of treatment is based on the needs per individual, but most programs are offered for a 30-day period. Insurance companies will pay for 30 days, usually, and Medicare pays for 30 days, maximum, so that is the most common length of detox programs. However, if the client is self-pay, the stay can be longer, three months, a year, or even more, depending on the severity of addiction, health of the person, and the nature of the program.
There are many variables to consider when choosing the right treatment center for you. Some centers offer a specific type of drug treatment, like prescription drugs or street drugs (cocaine, heroin, etc.). Other treatment centers are just for alcoholics. There are inpatient substance abuse treatment facilities that combine drug and alcohol treatment programs.
Are all inpatient rehab facilities the same?
No, all inpatient rehab facilities are not the same, not by a long shot. Rehab facilities can be categorized by the type of substance they offer treatment for, the setting in which treatment will take place, and the contents of its population. Different settings include utilitarian-style, a hospital setting, comfortable, and luxurious.
When choosing your inpatient rehab treatment, determine the population content of the community you prefer. You may prefer to be in a group setting, an individual setting, with persons of the same religious background, deaf or blind communities, executives, athletes, celebrities, handicapped accessible centers, or treatment with the same gender, co-mingling genders, or LBGT groups. Keep in mind also your options for the physical type of facility you desire: hospital setting, utilitarian, comfortable, or luxurious. All of these components are available but not be local options. There is nothing wrong with leaving your community to receive treatment in another state.
The hospital setting for an inpatient substance abuse program will be located inside of a locked hospital ward but the rooms are private with a bathroom attached. There is often a common room with a television and games, and a chaplain will visit for optional worship attendance. The utilitarian setting may have two or four persons to a room with a shared bath. The comfortable setting will have an individual room, and may have leisure activities planned like outings in the community as a group, tennis or basketball courts, and walking paths. The luxurious setting may offer private chefs, massage, gyms and personal trainers and possibly a golf course. All of these facilities limit the client from leaving the treatment center during the rehab, although if this is a long term facility with more than 30 days of treatment, the patient can work for a weekend pass with their family.
The Types of Programs Offered by Inpatient Rehabs
Inpatient addiction treatment programs can be differentiated by which type of program they offer: 12-step, non 12-step, holistic, and farm or ranch based. The 12-step programs most often used are Narcotics Anonymous and Alcoholics Anonymous, and Celebrate Recovery. There are holistic programs that incorporate physical, emotional and mental challenges, and religious programs that sometimes use a 12-step approach and sometimes use a specific religious approach. The farm and ranch based programs require the residents to work in a group setting, while also providing counseling of some type, usually both individual and group.
Do all rehabs use the 12-step program?
No, not all rehabs use the 12-step program. For those looking for something that may not be as religious in theory, there are non-12-step programs. Other options include holistic treatment and farm- or ranch-based programs.
The treatment center facility has different options for therapy. Some inpatient substance abuse treatment centers are connected to hospitals or located within a hospital; they offer medically assisted withdrawal. Some offer individual and group counseling for the patients, some require families to participate in the counseling, and others are dual diagnosis centers that treat depression or other mental issues along with the addiction treatment. Some places offer occupational therapy, which allows the inpatient to work under supervision, and others offer a lecture series instead of counseling. Most facilities limit or deny contact with family and friends.
In addition, the types of therapy used in inpatient drug rehab may be varied in their modalities. Experiential therapy, meditative therapy, cognitive behavior therapy, music or art therapy, dialectical behavior therapy, rational emotional behavior therapy, hypnosis, theater and dance therapy are all successful treatment options.
Rehabilitation Costs and Insurance Options
The cost of inpatient drug rehab varies per facility. Insurance policies will determine the payment part for which they will be responsible. Some will cover all expenses for thirty or more days and others will only cover a limited amount, leaving the customer to arrange payments with the treatment center. Medicare will cover 180 days of treatment in a person's lifetime, which can be taken all at one time, or in small increments of 7 days or more. Medicaid will cover treatment in the long-term facilities at no cost to the client, but the facilities have the option of accepting Medicaid. Patients that have Obama Care can have 30 days of inpatient treatment at no cost. Some inpatient addiction treatment centers will not accept Medicaid, Medicare, or Obama Care.
How to go to rehab for free
There are some facilities where you can go to rehab "for free" by either setting up a personalized payment plan with the facility or by working under the supervision of the facility's staff to help pay your bill for treatment.
For individuals who have no insurance or Federal assistance, there are also options for free inpatient drug rehab. There are privately funded treatment centers, grant-based treatment centers, long-term community treatment centers where the patients work under supervision and pay that money to the center, and a judge can order treatment in the state-funded inpatient addiction treatment centers. Many treatment centers will offer a personal financing plan for part of the fees. Other treatment centers allow people to work at the center on a group project that will cover part of their payments. The work may be as simple as putting labels on packages and pay $1 an hour, but it will apply to the bill.