Residential rehab can be a very good choice for someone struggling with severe addiction. These treatment centers are inhabited by people with drug or alcohol addiction, who have decided to get help. An advantage of this form of treatment is that a person isn't alone. They are surrounded by people in this same situation. What is more, inpatient drug rehabs on hospital grounds provide 24/7 monitoring by medical staff. The patient is required to live in the facility for a certain period. Inpatient rehab facilities not on the premises of a hospital offer intermittent medical care.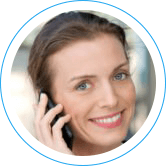 Hope Without Commitment
Find the best treatment options.Call our free and confidential helpline
Treatment Is Fully Covered by Insurance In Most Cases
Inpatient Drug Rehab After an ER Visit
The number of drug and alcohol-related visits to emergency rooms is on the rise across the country. The most misused or abused types of drugs include prescription drugs such as Vicodin and Xanax and illegal drugs like heroin, crack, crystal meth, or amphetamine. Sometimes, the combination of alcohol and prescription or illegal drugs necessitates an urgent visit to the toxicology ward. Other times, it is even a combination of all three. Still, most visits are related to the use of prescription drugs alone. Below are some statistics of emergency room visit rates from 2004 to 2009:
Emergency room visits for prescription medication with alcohol: 63 percent increase
Emergency room visits for prescription medication used with illegal drugs and alcohol: 76 percent increase
Emergency room visits for prescription medication with illegal drugs: 97 percent increase
Emergency room visits for non-medical use of prescription drugs: 117 percent increase
One single trip to the ER could cost as much as an entire month at an inpatient drug rehab center, not to mention that with severe addiction, it is often more than one trip, and the costs add up over time. A residential rehabilitation facility will provide daily therapy and a 12-step or non-12-step recovery support program. These group meetings provide recovery advice as one starts to work with others struggling with similar issues.

Variations Across Inpatient Rehabilitation Centers
Residential drug rehab centers offer treatment programs of various lengths and vary as to the degree of freedom one is given by medical staff at the facility, and the type of therapy. Some facilities don't allow visitors throughout the duration of the program, while others do. Many residential rehab facilities administer random drug tests, once a week or more often. Most programs are offered for a period of one month. State and private insurance companies will generally cover a stay of 30 days. If the patient would like to stay longer, he or she may have to pay out of pocket. If one manages to find alternative sources of financing, they can stay a few months, a year or more depending on their overall health condition, including comorbid disorders, the severity of addiction, prior experience with rehab, and the type of the program.

The Right Inpatient Rehabilitation Facility
According to a survey by Recovery Brands in 2016, individuals checking out of inpatient rehab found the center's payment options, type of insurance accepted, and financial support options to be the most important factor in their choice of facility. Other important factors included the quality of food and amenities. When trying to decide if a certain inpatient facility is suitable, there is a number of questions to ask, such as the program's target group, the types of addictions treated, what the accommodations are like, and the types of treatment. Some inpatient rehab centers are designed specifically for men or women only, for executives, or for LGBT individuals, while others cater to a more diverse population of patients. If the main addiction is to heroin, it could be a good idea to look for a specialized heroin rehab facility rather than one that deals with all types of addictions because treatment approaches depend on the type of drug abused. Some addictions require detox, while others do not.
Inpatient Facility Accommodations and Treatments
As the patient will be staying at the facility for at least a month, the accommodations should feel positive and pleasant. If he or she will need to keep working during the period of rehab, an executive rehab center is a good suggestion. These centers provide quality inpatient care and a wide variety of extra services and amenities that can include animal therapy, acupuncture, spa treatment, and golf courses. Most inpatient drug rehabilitation facilities offer both individual and group counseling and therapy. Some programs require family members to attend therapy sessions, while others don't. If the center is not on hospital grounds, patients don't have 24/7 access to medical care. Also, a dual diagnosis inpatient treatment facility should be considered if the patient has both addiction and another disorder, such as depression or PTSD.
Setting
The patient may prefer to be in a group or individual setting, with persons of the same religious, social or professional background, a center with access for handicapped persons, or a same-sex center. If the local inpatient rehabs do not meet requirements, one can choose to receive treatment in another state. Most centers on the premises of a hospital offer private rooms with a bathroom. There is often a common room with a TV and games, and a priest will visit for optional worship. In a more utilitarian setting, there may be two to four persons in a room with a shared bathroom. More upscale facilities will provide individual rooms and leisure activities and facilities – community outings, tennis, basketball, or hiking trails. Executive inpatient rehabs offer private chefs, massages, gyms, and personal trainers. If the patient chooses to spent over a month at the center, they can work for a weekend pass with their family. Most inpatient rehabs offer programs where family members take part in the activities organized. This is a good way to mend trust and identify dysfunctional dynamics or relationships that could cause a relapse.
Types of Programs
In addition, residential treatment facilities differ based on the type of programs they offer: 12-step, non-12-step, holistic, farm- or ranch-based, etc. A typical example of a 12-step program adopted at more traditional alcohol inpatient treatment centers is Alcoholics Anonymous. There are some for different addictions as well, such as Celebrate Recovery and Narcotics Anonymous. Holistic inpatient programs look at the complexity of physical, emotional and mental symptoms and challenges a person faces and treat these aspects as part of one whole rather than viewing the addiction as separate from the person or reducing a complex personality down to their drug and alcohol abuse issues. Religious programs sometimes use a 12-step approach and sometimes another one specific to the religion itself. Inpatient rehab programs taking place on a ranch or farm require the residents to work in a group setting, while also providing individual and group counseling.
If the inpatient center claims to offer medically assisted detox and withdrawal, it has to be located within a medical facility or connected to one. These are frequently dual diagnosis centers that treat anxiety and other mental issues along with alcohol or drug dependence and abuse. Some inpatient rehabs offer occupational therapy, which allows the patient to work while being monitored, and some offer series of lectures to supplement or replace counseling. Patients' contacts with friends and relatives are limited or forbidden at the beginning of their stay at the facility, regardless of whether they are receiving inpatient alcohol treatment or treatment for addiction to another substance or substance type.
Therapy Supplementation Modalities
The modalities of the types of therapy used in inpatient rehab may vary. Meditative therapy, experiential therapy, cognitive behavior therapy, dialectical behavior therapy, music or art therapy, hypnosis, rational emotional behavior therapy, and theater and dance therapy can all be helpful modality supplementation options.
Privacy
Finally, addicts considering inpatient treatment need not have any privacy concerns. This is important because people are often ashamed of needing addiction treatment and don't want anyone to find out, especially their bosses and coworkers. The good news is that nobody but the patient, their physicians, and the staff directly involved in their treatment plan has the right to know about their problem. The Health Insurance Portability Accountability Act (HIPAA) of 1996 protects the security and confidentiality of medical data and carries heavy criminal and civil penalties for privacy violations. These include fines ranging from $100 to $250,000 and imprisonment depending on what violations have been committed.

How Much Do Residential Drug Rehab Centers Cost?
The costs can vary and it is important to ask about this in advance. They may or may not be covered by insurance and might not work for all budgets. Residential treatment programs cost from $2,000 to over $25,000 depending on the type, duration, location, and additional services provided. Please keep in mind that inpatient rehab centers require their clients to pay for food, accommodations, and miscellaneous other expenses as well as for the treatment and other services they receive.
Outpatient programs cost a lot less, and are thus a better option if addiction is not severe. Some inpatient centers offer financial plans, such as sliding scale payment options. At any rate, insurance will probably cover at least a portion of the costs. Check with the insurance company to find out whether they can reimburse the price of inpatient rehabilitation. Medicare covers 180 days of rehabilitation treatment in a person's lifetime, which can be used in increments or all at once. If the facility accepts Medicaid, it will cover long-term residential treatment at no cost to the client. As rehab can be expensive, it is recommended the prospective patient talk to the intake staff at the center before agreeing to enroll in the program, so they understand exactly how much they will be paying and what for.

Free Drug Rehab: Inpatient Treatment at No Cost?
There are options for free drug rehab for individuals with neither state nor private insurance. There are some privately funded treatment centers, grant-based treatment centers, and long-term community treatment centers where the patients work under supervision for payment that goes to the center. If a court has ordered inpatient treatment at a state-funded addiction treatment center, the patient won't pay (let's be positive here). Many inpatient treatment centers will offer a personal financing plan to cover some of the fees. It is also possible to work on a group project at the center that will help one pay for the treatment. The work may be as simple as putting labels on goods and pay very little, but these amounts will still count toward the bill.
Inpatient Treatment Centers: Hope for the Future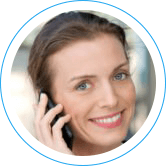 Hope Without Commitment
Find the best treatment options.Call our free and confidential helpline
Treatment Is Fully Covered by Insurance In Most Cases
We hope this article has answered common questions addicts and their loved ones have about residential rehab. It takes time and effort to find the right inpatient drug rehab program, and this is time and effort well spent, because not every program can help one achieve sobriety and sustain it over the long term. Individuals struggling with addiction should explore at least several different options of inpatient drug rehab treatment before making a final decision so they can assess all relevant factors and determine which facility will best meet their needs. No matter what addiction one is battling, it can be overcome with the right help.