What are free detox centers?
Free detox centers are specialized facilities—usually state-funded or faith-based—meant for substance abusers, who receive medical treatment in order to overcome withdrawal symptoms and physical addiction. These clinics are the first milestone addicts have to reach on their road to recovery.
Who can use free detox centers?
Free detox centers may be the only way to get help for homeless people or those who do not have health insurance or a source of income. Struggling with an addiction can be very stressful for addicts and their families. Many people who do not have money to pay for rehabilitation are even more afraid for their future.
Who has priority for free detox centers?
Even though there are long waiting lists, certain people who have priority when it comes to free detox services:
Intravenous addicts who are pregnant
Intravenous addicts in general
Women addicts with small children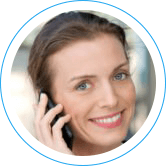 Hope Without Commitment
Find the best treatment options.Call our free and confidential helpline
Treatment Is Fully Covered by Insurance In Most Cases
Does health insurance cover addiction treatment?
In some cases, health insurance covers one's addiction treatment entirely; however, there might be instances in which the patient is required to cover partial treatment expenses. The best way to find out whether or not your expenses are taken care of by your insurance is to contact your provider and ask them about the details.
State-Funded Detox Centers
Depending on your income, whether you have health insurance or not, and the state you live in, state-funded detox centers can be totally free of charge or may require you to cover partial expenses. Patients that have no regular income, no health insurance or family members willing to cover the expenses typically receive free detox treatment.
One of the best things a person seeking free detox treatment can do is visit the Substance Abuse and Mental Health Services Administration (SAMHSA) website and find local detox centers that offer free services.
Furthermore, bear in mind that these are highly sought-after facilities, which means there is usually a waiting list—you might have to wait for months to enter one of these programs. Additionally, make sure that you have all the documents needed, such as proof that you do not receive any income and proof of the addiction. You may also have to be a permanent resident of the state where the center is based.
Religion or Faith-Based Detox Centers
There are many religion-based organizations and programs that offer free services, but only a few of them provide medically supervised detox. One of them is Salvation Army. Furthermore, the majority of organizations require users to undergo a detox process before they join the rehabilitation program.
Religion-based organizations help people integrate their faith in the substance abuse rehabilitation and create a permanent support group after detox. For the Orthodox Jewish, there is Chabad movement recovery program in California and JACS in New York.
The downside is that these groups offer only 12-step based programs but no detoxification services.
Salvation Army
Salvation Army is one of the few religion-based rehabilitation programs that offers detoxification services under medical supervision. It provides a healthy and supportive environment, counseling, spiritual guidance, and support groups.
What are the best free detox centers?
Some of the best free detox centers include:
Alano House
Genesis Detoxification Center
Futures Palm Beach
Memorial Healthcare System
Center for Drug Free Living Inc.
The Grove Counseling Center
Sober Solutions
The Watershed
Get Clean Today
Harbor Village
Harbor House
White Sands Treatment Center
Palm Partners