In the past years, the answer to a person's addiction was to stop simply just abusing the alcohol or the drugs; however, today's holistic alcohol and drug rehabilitation realize that the real healing is a lot more complicated than just stopping.
Holistic rehab centers model themselves on the belief that the individual that is battling an addiction is someone who needs and deserves treatment for the entire being, and not just for their dependence on the drug.
If you or one of your loved ones needs a drug or an alcohol treatment, then you need to contact a holistic drug rehab as soon as possible. You will need to speak with one of their caring and experienced consultants. They will be able to answer more detailed questions for you.
What is holistic drug addiction rehab?
Holistic drug addiction rehab centers aim to treat addiction by repairing the "body, mind, and spirit" collectively. Some holistic treatment programs center treatment on philosophies of Eastern medicine and the healing arts. Some use 12-step programs and incorporate elements of the healing arts. Others claim to be holistic simply because they do not use medication during treatment.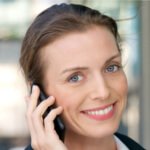 Hope Without Commitment
Find the best treatment options. Call our free and confidential helpline

There are many of those who are seeking drug or alcohol treatment and often find that the traditional forms of drug treatment either are not enough, or they are too limiting. In consideration of the 12-step facilities that have become quite popular recently, these have a more of a Christian approach, whereas a holistic drug rehab often provides a comprehensive solution for this.
Holistic means collectively, "body, mind, and spirit" should be balanced and in harmony. It is collectively used to enhance one's life and to handle problems caused by substance abuse. The holistic recovery centers focus on the entire person, which includes their body, mind, and their spirit in order to handle their particular addiction or addictions. Some of the characteristics that these specific rehabs include are as follows:
The refusal to utilize any psychiatric drugs.
Includes Yoga, massages, and even saunas.
Offers Reiki and energy work.
Sometimes includes journey work.
Supplements like nutritional and vitamins are used.
Other Eastern Philosophies and even Buddhism are utilized.
You will be offered guided meditation and guided imagery.
There will be spiritual teachings like The Secret, Eckhart, The Four Agreements, and others.
Even if the facility does not use any of the treatments that are on this list, they still may occasionally refer to themselves as non-traditional or a holistic drug center. To make this a bit clearer, we will look at the types of the treatment centers that classify themselves as holistic.
The very first type of the holistic rehab is a program that has a core focus on the healing arts in combination with the eastern philosophy. Typically, holistic beliefs do not agree with the disease model, nor does it accept a 12-step treatment of labeling yourself an addict. In other words, a holistic facility works on the person first and the addiction secondly.
The second type of holistic rehab is a 12-step facility that will add in elements of the healing arts or the Eastern philosophy into the program. For example, they may follow a 12-step program, but offer a yoga instructor or even a massage therapy. There is a bit of disagreement as to if this is an actual holistic treatment facility. However, with a broad definition of the term holistic, in theory, almost any of the programs can be classified as holistic. Clients that are seeking out the holistic rehab programs will need to be wary of the marketing techniques of these centers as they may falsely be classified.
The third type of this kind of rehab center is a traditional program that does not use any of the typical holistic type treatments, but will claim to be holistic simply due to not using psychiatric medication.
Essentially, any of the previously discussed types of holistic drug program may be ideal for a particular type of client, but asking certain questions are critical. When you are seeking out a holistic rehab, ask them exactly what the treatments will entail.
What is a holistic drug rehab program like?
A holistic drug rehab treatment program involves:
Holistic detoxification— under the supervision of medical professional, but without medication
Healing the brain— exercises that re-teach self-control, judgment, motivation, etc.
Core belief restructuring
Living from the core essence— helping a person to find "true happiness" in life
Fear reduction and stress management
Health integration— improving a person's overall physical health
How Effective a Holistic Rehab is
Some experts express typically there is no evidence that holistic approaches are beneficial, or that they will improve the odds of recovering and staying sober. However, there are professionals like Kathleen Carroll Ph.D., a psychologist at Yale, who has devoted her entire career to studying the approaches that will likely be the best in helping those with substance problems. Her reaction to the idea expressed that there is no evidence urges people to take a look at the testimonials. When looking for your treatment center, is a very good idea to ask about the success of previous clients. They will be able to offer you evidence of their success. It is also important to understand that although two holistic centers may have the same idea, they may have different success rates. The success rates also depend on the beliefs of the person. Generally speaking, if you are systematic and are a Christian, then a typical rehab center would be more of a choice. However, if you follow Buddhism, then a holistic rehab will be the best option.
A Typical Day in a Holistic Treatment Center
Of course, the treatments will differ from one center to another, but here is a typical outline of what it is like in a holistic rehab.
Holistic Detoxification: The priority is to detoxify but in a safe manner. There will be a doctor on staff to guide and help you through the detoxification process. Once you arrive at the rehab center, you will meet the medical doctor. You will get a complete evaluation and go through the holistic protocol that is designed to fit your personal needs.
Healing the Brain: Studies show that the drugs and the alcohol will physically change the structure of the human brain and how it works. The areas of your brain that are mainly affected are also the same areas that need to make your decisions and create circumstances in which support your sobriety. It includes situations that will need self-control, judgment, motivation, emotional regulation, memory, and even learning functions.
Core Belief Restructuring: Core Belief Restructuring, also referred to as CBR, is an effective, deep therapeutic approach that does not exist anywhere else. The high-impact therapy has been used and proven to be extremely useful in approaching lasting change in combination to the cognitive learning of the addiction and the behavior with the experiential learning.
Living from the Core Essence: Living from the core essence is crucial in creating the true happiness and the fulfillment in the person's life. You will be able to learn mindfulness practices, as well as deep relaxation. The body and the mind will need to work in unison. You cannot just live in your mind or your body; you need both.

         Fear Reduction and Stress Management: Chronic stress is one of the risk factors that will lead to the abuse of the substance. There are many people that have a struggle with drugs or alcohol and have to deal with a tremendous stress. They incorporate the fear reduction and the stress management modules in order to offer a way to heal and continue to heal well after you are through with your treatment plan. 

Health Integration: They will assimilate the aspects of physical health and support that the body needs on all levels during your recovery. The first part of the treatment you will receive detox procedures in a holistic way, and you will be coached on health through the entire process.
Do holistic drug rehabs work?
While holistic rehab may work for some, it is not thought to be a consistently effective method of addiction treatment. People who either reject or are unaccustomed to Eastern medicine practices may have a hard time accepting holistic treatment tools as useful. If there is a certain holistic rehab you're looking into, ask about the program's success rates.