The most commonly abused substances in Mount Rushmore State are heroin, alcohol, methamphetamines, and prescribed opioids. Since implementing the Prescription Drug Monitoring Program in SD, pharmaceuticals such as hydrocodone have been dispensed more frequently, with 21,000 prescriptions written in November 2015 alone.
Given that in 2010 almost 15,000 individuals in Mount Rushmore State enrolled in drug addiction treatment, it is understandable why there is still a need for more rehabilitation facilities. Some of the most commonly abused drugs in this state are marijuana, prescribed pills, and opiates. The state's natural resources, such as beautiful landscapes, are some of the factors that can positively impact addiction recovery.
Top 7 South Dakota Rehab Centers
Drugs and alcohol treatment centers in Mount Rushmore State offer a wide array of treatment programs that are tailored to the individual. Often it is not just about the addiction but also about underlying problems and health issues that accompany the use of drugs. South Dakota rehab centers address these issues in the safest way possible. They engage the patients in life-changing treatment programs that would contribute meaningfully to their lives after addiction and help them maintain a free from drugs.
If you are looking for the best South Dakota rehab facilities, then we have a list of some renowned centers with impressive ratings.
Keystone Treatment Center, Canton, SD
Keystone Dakota Treatment Center offers rehab services to adults, young adults, teenagers, and Native Americans. They also provide medically supervised detox and professional support for families of addicts.
Residential treatment is highly individualized and includes counseling, group therapy, medication-assisted therapy, family therapy, supervised detox, and experiential therapy.
The length of the inpatient stay depends on every person's needs. The center also offers outpatient recovery programs for clients who completed inpatient rehabilitation or those who do not require residential treatment. The average length of the outpatient rehabilitation program is eight weeks. Keystone Treatment Center's staff acknowledges the importance of continuous care. Therefore they offer intensive outpatient programs or partial and daycare treatment to those in need.
Tallgrass Recovery and Sober Living Homes, Sioux Falls, SD
Tallgrass Recovery is an addiction treatment center that offers its clients inpatient rehab services and a sober living program. Located in Sioux Falls on a 10-acre property, the center represents a peaceful and serene place for drug addiction recovery. The facility has the capacity for 14 patients.
The 30-day inpatient program is based on a holistic approach and 12-step philosophy. Every day after breakfast, residents attend meditation sessions, reflection, group, and individual therapy sessions. In the evening, residents go to 12-step meetings.
The main goal of rehabilitation is to develop spiritual and psychological tools to help an individual deal with addiction.
The Sober Living program is designed to help individuals who completed the inpatient program. Their main goal is to maintain long-term sobriety and form a sense of belonging.
Avera St. Luke's Worthmore Addiction Services, Aberdeen, SD
Avera St. Luke's Worthmore Addiction Services is an addiction rehab center specializing in treating alcohol, drug, and gambling addiction. The program is based on 12-step philosophy. After the initial assessment, an individualized program of care is created for each patient. The goal is to heal not only the body but the mind and soul as well.
Avera St. Luke's Worthmore Addiction Services provides inpatient and intensive outpatient programs. Both of the programs include family therapy sessions and individual or group counseling. The facility also offers supervised detox, a family program, and a particular two-week program for people prone to relapse.
Addiction Recovery Centers of the Black Hills, Rapid City, SD
Addiction Recovery Centers of the Black Hills is an addiction rehab facility that offers outpatient services to adults and young adults struggling with drug, alcohol, and gambling addiction. The center also provides services for clients who are suffering from disorders related to addiction. A flexible schedule allows individuals who work and have families to attend daily meetings. A therapy session can be group or individual, depending on the client's needs. Some of the topics discussed at the meetings include addiction cycle, 12-steps, art therapy, community resources, how to deal with cravings, co-occurring disorders, family support, relapse prevention, and aspects of addiction.
Shad North Alcohol-Drug Treatment, Rapid City, SD
Shad North Alcohol-Drug Treatment is an addiction rehab facility located in Rapid City. The addiction treatment program is based on individual and group counseling. When it comes to opioid addiction, the first step of recovery is medically supervised detox. Then, medications can be administered if needed to ease withdrawal symptoms and cravings. When a detox period is over, the client continues psychological recovery through counseling sessions and 12-step meetings.
Aside from treating the physical side effects of addiction, the counseling staff at Shad North Alcohol-Drug Treatment Center will also help the patient understand the root of their problem and what caused them to turn to substance abuse. 
In addition, by finding out the person's triggers, they can prevent situations that will cause them and, if they do happen, how to reduce their harmful effect.
After the rehabilitation process is complete, the patient can choose to enroll in the Sober Living program. It is designed to offer former addicts temporary housing accommodations while they reintegrate themselves back into society. The housing can be provided to any patient who has gone through rehabilitation treatment, and the length of stay varies depending on the patient's needs.
Compass Point, Sturgis, SD
The South Dakota rehab facility helps those who seek a new beginning to find direction through a wide range of treatment services. Like most of the top-tier Mount Rushmore State rehab centers, Compass Point provides crisis intervention, screening for substance abuse, assessment of need, referrals, intensive outpatient services, MRT, medically monitored detox, inpatient treatment, group therapy, CBT, Drug testing, and others.
The well-trained professionals at the South Dakota rehab ensure that patients get quality treatment regardless of financial status. The facility uses a sliding scale fee method and has access to external funding. Adults and adolescents of both genders can find well-defined treatment in South Dakota drug rehab.
Stepping Stones, Mitchell, SD
The South Dakota rehab strives to provide a quick response to the individual and collective needs of patients. It is a 24-hour treatment center, fully accredited, and offers a wide range of treatment services such as anger management, MRT, DUI courses, detox, intensive inpatient and outpatient treatment, relapse prevention classes, and others. Mental health care and support are available for individuals of all ages.
State funding is available at the SD rehab for those who qualify. In order to gain admission into Stepping Stones or any of the alcohol treatment centers in South Dakota, there will likely be an eligibility screening.
What Rehab Programs You Will Find in South Dakota
It is easy to find an SD rehab that is suited to the needs of your loved ones as the state has a number of well-equipped and professionally staffed facilities. Here are some programs that one would likely find at any Dakota treatment center.
Native American Treatment Program
Some treatment centers in SD offer specialized recovery programs for Native Americans. Centers recognized the importance of culturally sensitive services that emphasize the values of Native Americans. As a result, addiction treatment professionals managed to implement a specific culture in their rehab programs. In Keystone Treatment Center, some staff members are Native Americans.
Some activities include:
Purifying ceremonies
Songs and prayers
Honoring ceremonies
Spiritual advising
Additionally, clients are encouraged to use their native language. The main goal is to work on the recovery of the body, mind, and soul.
Moral Re-Conation Therapy (MRT)
Moral Re-Conation Therapy is based on changing how a person makes their decisions to avoid arrest and problems with the law. The main goal is to make the person accept their past and stop making the same mistakes in the future. The program is based on a cognitive-behavioral approach, and it was created back in 1985 by Dr. Gregory Little and Dr. Kenneth Robinson. An addiction treatment center that offers this type of service is the Addiction Recovery Center of Black Hills.
Drug Abuse Statistics in South Dakota
South Dakota rehab centers have contributed immensely to the mitigation of drug use in the state. South Dakota weed laws have also played a significant role in curbing possession and uncontrolled drug use, especially in public spaces. Those who are addicted to drugs can find treatment at any South Dakota rehab nearby
In 2018, half of the drug overdose deaths recorded were as a result of opioid abuse or concomitant use.
In 2018, medical care providers in the US distributed at least 42.6 opioid prescriptions for every 100 patients. This was lower than the average national rate of 51.4 written prescriptions.
SD recorded an increased rate of illicit drug dependency in 2009-2010. The state was reported as one of the top ten states with the highest rates of drug abuse.
About 6.07% of the population in SD reported the use of illicit drugs in the previous month.
South Dakota Drug Laws
SD penalizes drug possession differently from other states, and it penalizes it by physical possession, constructive possession (knowing clandestine drug locations), and thirdly by ingestion. In addition, SD is one of the few states that penalize for the presence of drugs in the system either by the presence of the drug itself or metabolites.
Is weed legal in South Dakota?
The legal status of weed in South Dakota is yet in process. It was voted that the medicinal use of marijuana will take effect on July 1, 2021, since its legalization by ballots initiative. Prior to this date, marijuana is illegal and punishable as a controlled substance.
Find Addiction Treatment in SD Today
Drug use is on a constant rise, and SD is not an exception. For example, in 2007, 34 people died due to drug overdose. Also, thousands of people are being arrested every year because of drug-related crimes. This statistic justifies the need for specialized programs such as Moral Re-Conation Therapy. The state of SD is working day and night to make sure that their citizens get the best possible help available.
Find the best treatment options. Call our free and confidential helpline
Find Drug Rehabilitation Centers Near You Anywhere In the US
Addiction Resource team has compiled an extensive list of the top drug rehabilitation facilities around the country. Click on the state you are interested in, and you'll get a list of the best centers in the area, along with their levels of care, working hours, and contact information. Haven't found the rehab you need? Call the toll-free helpline below for professional assistance.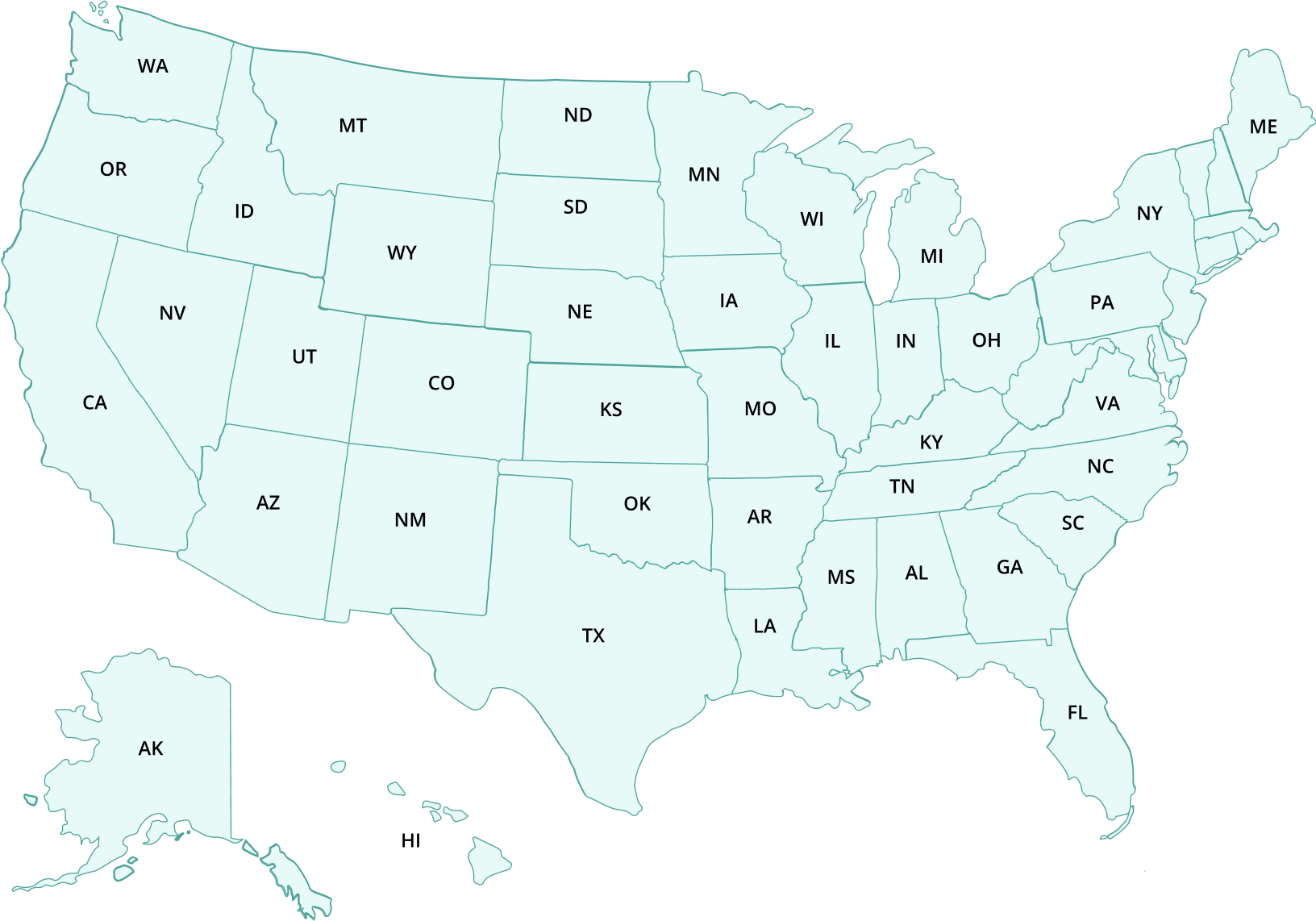 ---
Page Sources
Daniel, J., & Owen, A. (2016). Trends in Substance Use Across the Nation and South Dakota. South Dakota Medicine. https://pubmed.ncbi.nlm.nih.gov/28817844/
NIDA. 2020, April 3. South Dakota: Opioid-Involved Deaths and Related Harms. Retrieved from https://www.drugabuse.gov/drug-topics/opioids/opioid-summaries-by-state/south-dakota-opioid-involved-deaths-related-harms
Executive Office of the President of the United States, South Dakota Drug Control Update https://obamawhitehouse.archives.gov/sites/default/files/docs/state_profile_-_south_dakota_0.pdf