Addiction is a chronic disease, and there is no one-size-fits-all cure for it. Perhaps the most critical phase of drug and alcohol treatment is accepting a problem and becoming motivated to do something about it. Each addiction experience is unique, and the treatment and care suitable for one person may not suit another. Luckily, with the advance in research regarding addiction treatment, there are many types of addiction therapy and rehabs so that everyone has a chance for successful recovery.
Read further to find out more about substance abuse treatment options available, whether one needs to stay in rehab, and what therapies can be used to deal with the psychological and behavioral aspects of addiction.
Substance Abuse Treatment Options
The journey to sobriety is neither easy nor short. Each recovering addict goes through a highly personal journey to freedom from alcohol or drug abuse. Yet, there are 5 stages of change in addiction recovery in the Transtheoretical Model of Change that are necessary to understand for every individual with a substance use disorder.
It is important to remember that substance abuse treatment programs are not one-size-fits-all. Instead, drug addiction treatment and alcohol recovery programs must be individually tailored to address an individual's physical, emotional, social, and financial needs.
One recovering addict may benefit from a specific program, while another individual may need a completely different process to become drug-free. Everyone's situation is unique. The reasons for beginning to use, the choice of the illicit substance, the amount used, and the motivation for quitting are different for every person. Due to these varying circumstances, the substance abuse treatment for each addict must be customized.
Let's Review the Basic Steps Addicts Need to Take Before Achieving Sobriety:
Drug Detox
This is the initial step of substance abuse treatment most addicts have to go through. It involves withdrawing from drugs safely and managing the withdrawal symptoms. No matter what further treatment or care the patient will choose, detox is the first step for all people with addictions.
Sometimes, medications may be prescribed during detoxification. They are then tapered off until the patient is no longer dependent on any substance.
Inpatient Rehab
Inpatient rehab can be the next step after detoxification. It offers structured treatment with medication and psychotherapy and addresses all facets of an individual's addiction.
Patients with co-occurring mental health disorders will benefit from an inpatient rehab center the most, as they will have a chance to get assistance with all of their health problems.
Outpatient Rehab
Outpatient rehabs offer most of the services provided in inpatient rehabs. The difference is that patients can live at home during the treatment. This way, they don't have to miss work or put their lives on pause and continue their everyday activities.
Addiction Therapy
The difference between addiction treatment and addiction therapy is that the last one mainly focuses on the psychological and behavioral aspects. In contrast, treatment is primarily directed towards treating the physical symptoms of the patients. Together, treatment and addiction therapy help cure the person as a whole and help him with relapse prevention.
Apart from the basic things like detox, there are many behavioral therapies that help deal with the underlying causes of substance abuse. Moreover, it will be very challenging to cope with cravings, triggers and avoid relapse without therapy.
Recovery is a long journey, and one can succeed only by using all tools available and working with both physiological and psychological aspects of addiction.
Aftercare
An aftercare program is routinely recommended to provide continuing care and support to a recovering individual. Other than this, addiction aftercare programs also provide further education to patients and their families that can help prevent relapse and enhance the period and quality of recovery.
What Are The Different Types of Addiction Therapy?
Addiction treatment therapy can be defined as the use of various methods to treat the psychological causes of addiction in a person. Substance abuse therapies are carried out by a trained professional. They try to understand the psychological factors which lead a person to start abusing substances in the first place and then treat those causes. Various addiction therapy approaches are employed by the addiction therapist or counselor based on each patient's case.
During drug and alcohol treatment, a patient receives intensive therapy and counseling sessions. The purpose of rehabilitation is to find the root cause of addiction. Effectively addressing the underlying mental health conditions that drove a person to addiction is critical to staying sober after rehab.
Several substance abuse therapies are used during this phase of the recovery program, including:
Experiential Approach
Experiential therapy is the kind of treatment that takes place outside a therapist's office, usually at some outdoor location. It involves the use of physical activities, sports, role-playing, and guided imagery to help patients identify the underlying psychological causes of addiction. A comfortable and informal environment is created for the patients where they can participate in fun-filled activities and identify the triggers of their addictions. It also helps patients learn new skills and activities that help them deal with life stressors and overcome past traumas.
The Therapies Involving Experiential Approach Are:
Eye Movement Desensitization and Reprocessing or EMDR therapy is used to help patients with PTSD and addiction issues. EMDR theory is based on the principle that the rhythm of one's eye movements is closely related to traumatic memories from the past. In this theory, the patient's vision is stimulated while they recall a particular negative memory. This stimulation helps in reducing the effects of the traumatic memory or other triggers, which might have led to addictive behavior.
Music therapy benefits have been widely known and used as a substance abuse therapy for many years now. According to the study about art and music in substance abuse treatment programs, music helps patients tap their inner emotions and feelings.
Adventure Therapy. In adventure-based therapy, patients are provided with hands-on and practical opportunities to participate in outdoor adventure activities and courses. It is one of those group therapy activities for adults with substance abuse where patients go on wilderness expeditions and outdoor pursuits. It helps not only in maintaining good physical health but psychological health as well. The group setting allows patients to develop empathy and build trust.
Cognitive Therapies Overview
Cognitive therapies in addiction treatment programs are grounded on the theory that human thinking affects how people act and feel things. It includes some of the best therapies which help patients change the way they think and perceive things. As a result, they can leave their past behind and focus on the present. Patients are encouraged to communicate and speak out on the way they think and try to solve their underlying mental health issues. These therapies can be carried out in a group setting or on an individual basis.
They Include:
Therapies Based On The Brain Disease Model of Addiction
This model encompasses the type of therapy that uses biological treatments to induce chemical changes in the brain during drug addiction treatment. These substance abuse therapies are based on the theory that some physical brain changes serve as triggers for addiction. The neurotransmitter dopamine in the brain also plays a significant role in addiction. The therapies in this model aim to use procedures that help regulate the quantities of neurotransmitters in the brain, consequently resulting in treating addiction.
These Therapies Are:
Milieu Therapy
The milieu is one of the types of behavioral therapy in which emphasis is laid on changing a patient's environment to bring about a positive change in his behavior. Individuals are empowered to identify their inner strengths and use them to change the way they act. Patients learn to take personal responsibility while interacting in a social milieu environment.
Psychodynamic therapy
The psychodynamic therapy techniques used in addiction treatment are primarily based on the psychodynamic theory of Sigmund Freud. It is based on the notion that unconscious and subconscious factors in the mind are responsible for the behaviors and actions of individuals, including drug use.
Psychodynamic is used as a therapy for drug addiction, which works by helping clients understand their inner feelings and thoughts, which are usually projected in their behavior as denial and projection. The therapists help the patients recognize their unconscious feelings and bring them to the conscious mind so that they can be addressed.
Therapies Based On Holistic Approach
Holistic addiction treatment includes those forms of therapy which are not medicinal or biological-based. They aim to establish a connection between the mind, body, and soul of an individual. Improving the well-being of a patient is of utmost importance in this approach. These services are usually employed as an aftercare service to help patients prevent relapse and continue on the road to sobriety.
Holistic Therapies Include:
Massage Therapy
Aromatherapy
Yoga
Reiki
Homeopathy
Spiritual Counseling
Meditation
Mind-Body Therapies
Not all kinds of therapy are ideal for each individual. Since all patients and their circumstances are different, psychologists and therapies evaluate each case individually and develop a treatment plan that they think will be the best for each patient.
Goals Of Addiction Treatment Therapy
The purpose of these various therapies is to determine why a person started using drugs or alcohol in the first place and to enhance motivation to seek substance abuse treatment. Addiction treatment therapies also help recovering addicts handle potential triggers that they will undoubtedly face once they return to routine life. Patients are taught coping skills for stressful situations and strategies to avoid drug relapses.
Many people start using drugs or alcohol in response to trauma or personal issues, such as self-esteem or mood disorders. In such cases, the recovering addict needs to learn to cope with these mental health issues without turning to drugs or alcohol. The ultimate goal is to discover methods to stay sober in the long term. It is not unusual for recovering addicts to experience the pink cloud syndrome. This high-on-life feeling can sometimes lead to unrealistic expectations in the early stages of recovery. In patients with a dual diagnosis, both disorders must be treated concurrently for the best results.
For example, a mood disorder will often require additional therapy, usually in the form of cognitive-behavioral therapy, to change the way a person perceives or responds to events. An addiction psychiatrist can prescribe medications to keep symptoms at bay, at least until the person is stable enough to handle the emotions on their own.
Aftercare Programs
Rehab aftercare is a necessary next step that must follow detox and any form of medical treatment to help an individual get started on recovery. It can be thought of as continuing drug addiction treatment. The overarching goal of rehab aftercare is to help the patient continue living life in complete sobriety and help prevent relapse.
An aftercare program is a set or series of steps one commits to following after completing a drug or alcohol treatment program. In many cases, some of the vital components of an aftercare program are initiated while an individual is still undergoing medical treatment.
Sober Living Homes
Also called halfway houses, these homes help transition recovering individuals after rehab. It is an outpatient, residential program where an individual must abide by strict halfway house rules, including taking on responsibilities and doing household chores. In these facilities, addicts will have to return to their routine life, go to work, and adjust to living without drugs or alcohol.
Facility-Based Programs
Substance abuse recovery facilities typically provide aftercare facilities as well. Such programs usually include a combination of follow-up medical treatment, behavioral therapy, and alumni support groups.
Aftercare Therapy And Counseling
These are vital components of addiction treatment programs and continue to be crucial during the recovery phase. Therapy and counseling have many benefits that include improving one's self-awareness and discovery. These sessions also help bring to light the underlying causes of addiction.
Unlike during rehab, however, therapy and counseling sessions are less frequent in aftercare. The frequency is further decreased over time.
Establishing Sober Connections
Many people struggling with alcoholism or drug abuse feel a sense of isolation. Support groups or sober coaching are an integral part of the recovery process for people with substance use disorders.
These options allow recovering addicts to develop connections with others battling similar problems and encourage one another, offer advice, and work on beating addiction together. This sense of purpose and belonging is critical in easing the loneliness many addicts face during the addiction recovery process.
Find Addiction Treatment Today
Recovering does not only mean quitting the addiction but also creating such a lifestyle where the yearning for addiction does not exist. This is crucial because this is what prevents the chances of relapse in the future.
Substance abuse treatment is not a one-time effort. It is a lifelong process that requires constant effort and determination. This process is harder initially but gets more comfortable with time. It requires the proper care and support from people to fully recover.
Preventing relapse is the most important step after the treatment process is complete. It could be done by avoiding the company of friends who encourage substance abuse, going to pubs, or staying in a stressful environment. Attending 12-step program meetings can help establish connections with people in the same situation and provide support. Furthermore, aftercare plans and stress relief strategies are taught to manage behavior and environment, which are the most common relapse triggers in recovery. The strategies include changing the environment to a more relaxing one, getting rid of toxic people, exercising regularly, maintaining a healthy diet, and focusing on one's goals.
If your or your loved one's addiction is ruining your life, contact a treatment center today. With so many approaches and addiction treatment programs, it may be hard to choose the most suitable one, but leave it to the professionals. Get help today and change your life.
Find Drug Rehabilitation Centers Near You Anywhere In the US
Addiction Resource team has compiled an extensive list of the top drug rehabilitation facilities around the country. Click on the state you are interested in, and you'll get a list of the best centers in the area, along with their levels of care, working hours, and contact information. Haven't found the rehab you need? Call the toll-free helpline below for professional assistance.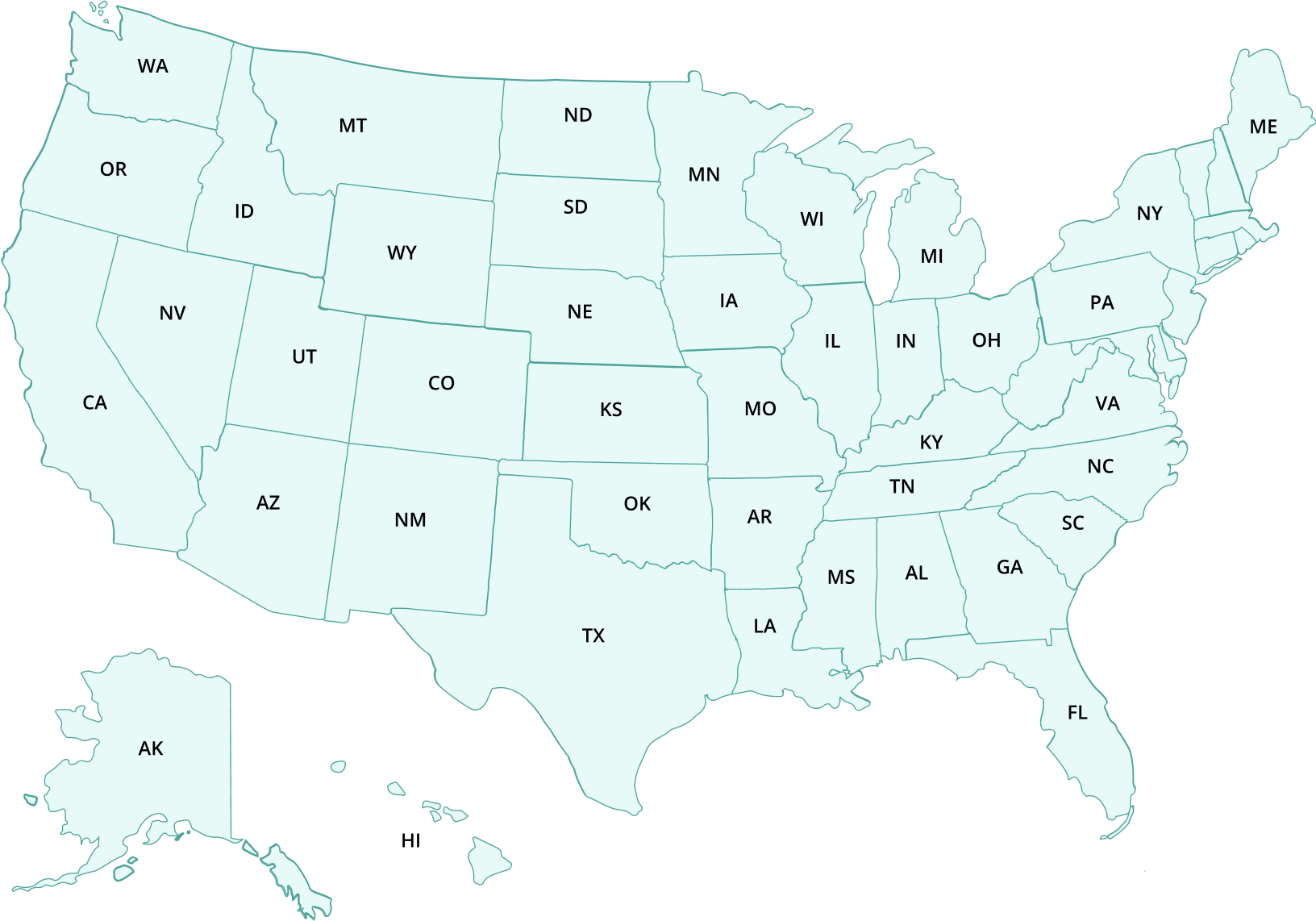 Find the best treatment options. Call our free and confidential helpline
---
Page Sources
National Institute on Drug Abuse, Treatment Approaches for Drug Addiction DrugFacts https://www.drugabuse.gov/publications/drugfacts/treatment-approaches-drug-addiction
SAMHSA, Detoxification and Substance Abuse Treatment, 2015. https://store.samhsa.gov/sites/default/files/d7/priv/sma15-4131.pdf
FindTreatment, Treatment options. https://findtreatment.gov/content/treatment-options/types-of-treatment/
Aletraris, L., Paino, M., Edmond, M. B., Roman, P. M., & Bride, B. E. (2014). The use of art and music therapy in substance abuse treatment programs. Journal of addictions nursing, 25(4), 190. https://www.ncbi.nlm.nih.gov/pmc/articles/PMC4268880/
Melemis, S. M. (2015). Focus: addiction: relapse prevention and the five rules of recovery. The Yale journal of biology and medicine, 88(3), 325. https://www.ncbi.nlm.nih.gov/pmc/articles/PMC4553654/