When it comes to effective men's rehabilitation, finding the right drug recovery center is key, and that is why many men specifically look for men's drug rehab options. These substance abuse recovery facilities consider physical and mental factors that can fuel addiction in men and give them a safe men-only rehab space to get clean. While these programs are highly varied, patients should know a few things in advance about men's rehabilitation centers.
5 Best Rehabs For Men
Here Are Some Addiction Treatment Facilities With Specialized Men-Only Programs Worth Checking Out:
Healing Spring Ranch, Tioga, TX
The internationally recognized men's addiction treatment center is well-equipped with trauma-trained medical professionals. The mens rehab program is tailored to suit the patient. Healing spring rehab for men operates an integrated addiction model based on the underlying causes of drug or alcohol addiction and possible trauma and health issues that may have contributed directly or indirectly. The rehab for men takes into cognizance the role that family and trauma experiences play in mental health and the development of addiction. Therefore, the integrated model is a program that tackles unresolved pains and mental trauma and helps the patient build coping mechanisms.
Red Oak Recovery, Leicester, NC
Red Oak recovery rehab for men offers clinical drug and alcohol treatment for young adults struggling with addiction. The gender-specific mens rehab center is unique in its practices, providing mental support to the different challenges and causes of addiction. In addition, the dual-licensed expert clinicians proffer evidence-based solutions for mens rehabilitation. The program aims to give the patient a different perspective on life and a second chance at improving the quality of their lifestyle while maintaining sobriety. Red Oak rehab for men offers drug and alcohol treatment, mental health treatment, and addiction therapy to improve the possibilities of long-term recovery.
Peaks Recovery Centers, Colorado Springs, CO
Rebuilding the foundations of physical and mental health and letting go of addiction requires the best-tailored treatment. For mens rehabilitation, only the finest men's addiction treatment center would do. The first step is usually the most difficult, but Peak rehab for men makes your first step easy by providing a serene environment with a high success rate. The mens rehab center is medically staffed with professionals working around the clock to ensure the safest transition from addiction to sobriety. Like many other rehab for men, the men's addiction treatment center offers detox, inpatient treatment, intensive outpatient treatment, and others. Various programs offered also touch on co-occurring disorders, which is often the basis for many cases of addiction. In addition, this rehab for men provides deluxe outdoor scenery and surrounding that inspire a deeper connection with oneself and others.
The Ranch Tennessee, Nunnelly, TN
Tennessee's own men's addiction treatment center, The Ranch, is located in a scenic and massive land area, only 45 minutes away from Nashville. The rehab for men offers a wide variety of treatment programs that are aimed at disrupting addiction and enabling recovery and a healthy lifestyle. Those ready to begin their healing journey at a mens rehab center will certainly find that the ranch has all the amenities, resources, and medical experts needed for a safe recovery.
Their mens rehab program enables the patient to harness strength and innermost emotions in battling addiction. The Ranch mens rehab program contains indoor and outdoor activities that help to revitalize the system and build healthy communications with others. Some of their mens rehab program include Dual diagnosis, inpatient treatment, detox, aftercare, cognitive behavioral therapy, family therapy, dialectical behavioral therapy, and mental health treatment programs.
Hotel California by the Sea, Newport Beach, CA
Addiction may be a lifelong struggle, but many mens drug rehab appears to possess the silver bullet to this health problem. Hotel California by the sea is one of the mens drug rehab that is well equipped to handle all forms of substance addiction and fully assimilate the individual into a series of mens rehab program that heals the body on various levels. Some of their mens rehab program parts include detox, residential treatment, individual programs for each gender, treatment for co-occurring mental disorders, outpatient programs, and others.
Rehab For Men: Types Of Rehabilitation
The only universal defining feature of mens drug rehab is that it is focused strictly on male patients. Beyond this, rehab for men can include any viable therapy and can be structured in a nearly limitless number of ways. There are three primary rehabilitation structures offered: inpatient, outpatient, and partial hospitalization.
Men's Inpatient Rehab
Inpatient rehab for men, also known as inpatient rehabilitation, is where the patient remains at the facility at all hours of the day and night throughout treatment. This type of therapy provides the most intense level of care and the greatest amount of supervision.
Certain patients are more likely to benefit from this rehab than others:
Men who are dealing with severe and long-term addiction often require inpatient rehabilitation.
Men who need detox will generally start in an inpatient rehab facility.
Men who lack a strong support system at home or have too many triggers for use in their day-to-day lives may best be served by remaining full-time at their rehab facility.
Some men's rehabilitation centers are specifically designed for fathers. They allow men with kids to bring them to the rehab facility if the patient's condition ensures a child's safety.
Men's Outpatient Rehab
Sometimes the best drug rehab for men is outpatient care. In general, patients who are a good fit for these programs have a strong support system at home and are not surrounded by triggers that drive them to use. Another possibility is that inpatient rehab will be completed first, and then switch to outpatient rehabilitation is part of a step-down plan.
Outpatient rehab starts with the user coming in five days a week for three hours a day. This allows the men's rehab patients the chance to work, go to school, and attend to family obligations while getting better. Once the patient is on solid ground in their journey, they can move on. This means coming in one day a week for one to three hours for various therapies that help them maintain their sobriety.
Men's Partial Hospitalization Rehab
Partial hospitalization can be thought of as a more intensive form of outpatient rehab. This form of men's addiction treatment requires the patient to be at the rehabilitation center throughout the day and return home in the evenings. This form of rehab gives patients the intense therapy they need to get and stay clean while allowing them to be with their families at night.
While these three therapy structures are the most common, they are not the only rehab options available. There are both private drug facilities as well as state-funded centers.
Patients in need of rehab must seek out the options best suited to their needs and budget.
Male Addiction: Drug Abuse Among Men
Both men and women are struggling with drug and alcohol abuse. However, men who abuse drugs and alcohol at a higher rate come to the drug abuse center for a more severe reason and suffer from different risks than their female counterparts. Fortunately, many substance abuse rehabs understand these differences and use them to the advantage of their patients.
What Do Statistics Say?
Unfortunately, males are at a much higher risk than females regarding drug abuse and addiction. Not only that, but they tend to become addicted at an earlier age. Other statistics that paint a dire picture for males with substance use disorder are as follows.
Men suffer from addiction at twice the rate of women
Men are not just more likely than women to abuse drugs, but male addicted individuals are more likely to experience an overdose than their female counterparts
66.9 percent of drug rehab patients are male
Males are more likely than females to abuse nearly all addictive substances except prescription painkillers
In 2011, about 33% of 1.84 million substance abuse center admissions were women while 67% were male
Males accounted for 69% of the drug and alcohol abuse treatment population in 2017-2018
While males are more likely to need drug rehab than females, there are male-centered rehabs that means they can get the substance abuse treatment they need.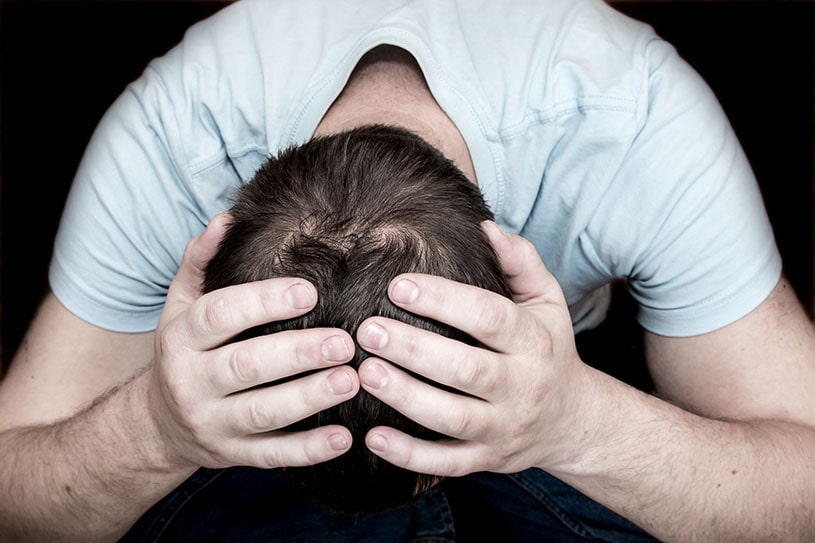 Why Choose Gender-specific Rehab for Men?
Men suffering from the effects of substance use disorder and deciding to contact care providers from a health facility are often stigmatized or referred to in certain cultures as weak. This is because men are presumed to have stronger mental balance and have full control over their feelings and behavior. Men find it challenging to admit to the family when they need physical or mental health care for substance abuse.
An all-male drug and alcohol program is best for men as it allows them to be vulnerable around men who are also going through the same health condition without the fear of judgment. In addition, the program is typically tailored to men and possible underlying health issues.
Men find it easier to express themselves among other men with similar conditions. This is the sure step to a quick recovery.
Men's Addiction Treatment Programs
Men's addiction treatment center programs are as varied as the males who attend them. The only commonality one can expect from them is that they will all have the goal of helping men get into life-long addiction recovery. Beyond that, the services provided, the therapies offered, and the length of treatment can change between rehab facilities or from patient to patient.
Men's Addiction Treatment is based on male psychology. The matter is that men's socialization refers to patterns of independence, stoicism, self-sufficiency, and invulnerability. As a result, they may be ashamed to admit their weaknesses. Realizing that they are not alone in the supportive peer-to-peer environment helps to make the first steps for recovery faster.
The Course Of Treatment
Perhaps the most important part of selecting a men's rehab program is finding one that offers the services that best meet the needs and interests of the patient.
Some Services a Patient Might Want to Look For in a Men's Drug Rehab Include:
medically assisted detox
matrix-model therapy
eye movement desensitization and reprocessing therapy
motivational enhancement therapy
contingency enhancement
community reinforcement
12-step programs
general group therapy
yoga
sports
acupuncture
music therapy
art therapy
animal therapy
nutritional assistance
Regarding the gender-specific services, rehab for men may include:
Various behavioral therapies, including cognitive-behavioral therapy and dialectical behavioral therapy for men, are used to improve anger control, express emotion in a healthy way, cope with rejection, and handle stress.
Family therapy, which focuses on improving the parental skills of a man as a father.
Classes on domestic violence prevention to place a man in a victim's place to discourage further physical abuse encouraging empathy.
Sex therapy to help recover a damaged man's sense of masculinity and sexuality.
Related addiction treatment such as gambling addiction, internet gaming disorder, and sex addiction.
INFO- It is unlikely that a patient will find all of these therapies in rehab for men. As such, it is important that they consider which ones are most important to them and contact a center that offers those specific services.
The Length Of Treatment
It is common for patients to worry about how long a men's rehab program should last. There is no standard length. In fact, it could be argued that rehab never ends; the patient will need to work on remaining in recovery through therapy and group meetings for life. However, some durations are more common than others.
Typical Lengths for Different Rehab Types Are as Follows:
Inpatient programs: 30-90 days
Partial-hospitalization programs: 60-120 days
Intensive outpatient programs: 60-90 days
Outpatient aftercare: Indefinite
Much like the duration of rehab, the schedule can vary widely depending on the type of rehab chosen and the services they offer.
Below Is an Example of an Inpatient Men's Addiction Treatment Program Schedule:
| | |
| --- | --- |
| TIME | ACTIVITY |
| 7:00 A.M. | Wake up and get ready for the day |
| 7:30 A.M. | Eat breakfast with others in the facility |
| 8:15 A.M. | Mindfulness practice and goal setting |
| 8:30 A.M. | General exercise and sports practice |
| 10:00 A.M. | One-on-one cognitive behavioral therapy |
| 11:00 A.M. | Life skills and vocational training |
| 12:00 P.M. | Eat lunch with others in the facility |
| 12:45 P.M. | Midday reflection |
| 1:00 P.M. | Group therapy with a focus on healthy living skills |
| 3:30 P.M. | Relapse prevention planning |
| 5:00 P.M. | Eat dinner with others in the facility |
| 6:30 P.M. | Art and music group therapy |
| 8:00 P.M. | Free time within the facility |
| 9:30 P.M. | Evening reflection |
| 10:00 P.M. | Lights out for the night |
However, it is important that potential rehab patients understand that this may not be the schedule their facility uses. Even if the above schedule is not ideal, there will be a rehab for men that offers one that is.
Benefits Of Men-Only Rehab
Some may wonder how a men-only rehab can be beneficial. After all, the world is not segregated by gender, and outside of rehab, patients will not exist in a men-only world. However, There Are Significant Benefits to Some Male Patients, Which Include:
Greater focus on gender issues: The pressures males face at home, at work, and in social situations tend to be different than those women deal with. These pressures can fuel addiction, and male-centered rehab allows the focus to be on their specific stresses.
Fewer distractions: For heterosexual men, being in a facility with women can prove distracting. Patients in rehab need to be able to focus intensely on their recovery.
The ability to speak candidly: Talking about what drives an addiction means opening up and getting vulnerable. For many men, this is difficult to do in front of women, especially if they feel women cannot understand the root of their addiction.
Creating peer support systems: Men are more likely to create and maintain friendships with other men. Having a peer support system in place is critical to staying in recovery.
Targeting male interests: Rehabs without female patients allow the therapists to hone in on common male interests, such as men-only sports.
While a male-only rehab will not be the right solution for all men entering recovery, for many, it is. All patients should consider the possibility before selecting a program.
Finding Men's Rehab Options
There are men-only rehab options available across the United States. The key to success for patients is to contact the rehab that is best suited to their needs and interests. While it may take a little research, the right fit is out there.
Find the best treatment options. Call our free and confidential helpline
Find Drug Rehabilitation Centers Near You Anywhere In the US
Addiction Resource team has compiled an extensive list of the top drug rehabilitation facilities around the country. Click on the state you are interested in, and you'll get a list of the best centers in the area, along with their levels of care, working hours, and contact information. Haven't found the rehab you need? Call the toll-free helpline below for professional assistance.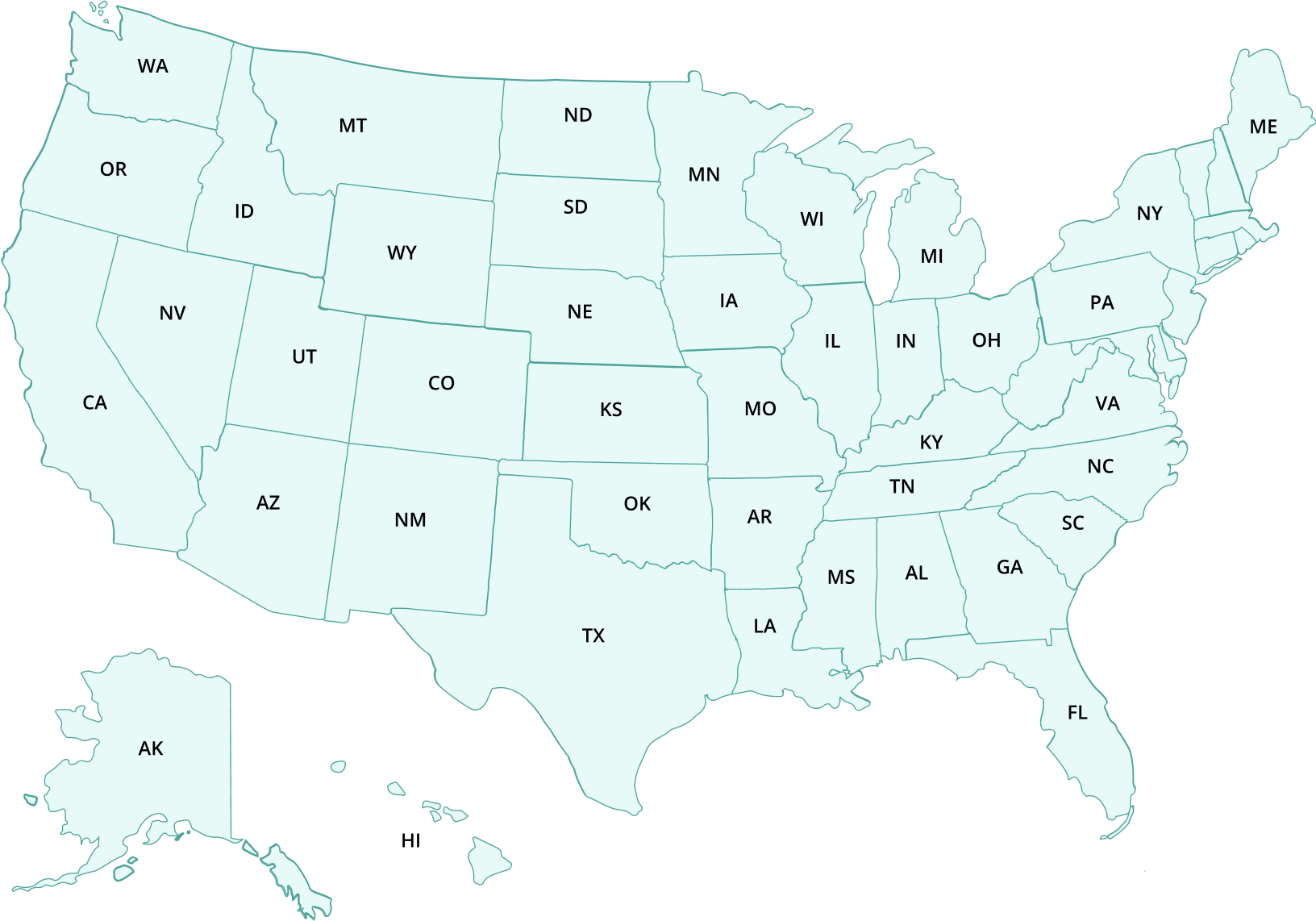 ---
Page Sources
Gender Differences in Primary Substance of Abuse across Age Groups. The TEDS Report. 2014. https://www.samhsa.gov/data/sites/default/files/sr077-gender-differences-2014.pdf.
Results from the 2013 National Survey on Drug Use and Health: Summary of National Findings. U.S. DEPARTMENT OF HEALTH AND HUMAN SERVICES. 2013. https://www.samhsa.gov/data/sites/default/files/NSDUHresultsPDFWHTML2013/Web/NSDUHresults2013.pdf.
Substance Abuse and Mental Health Services Administration https://www.samhsa.gov/data/sites/default/files/NSDUH-FRR1-2014/NSDUH-FRR1-2014.pdf
NIDA. 2021, April 13. Sex and Gender Differences in Substance Use. Retrieved from https://www.drugabuse.gov/publications/research-reports/substance-use-in-women/sex-gender-differences-in-substance-use on 2021, September 6 https://www.drugabuse.gov/publications/research-reports/substance-use-in-women/sex-gender-differences-in-substance-use
Center for Substance Abuse Treatment. (2013). Addressing the specific behavioral health needs of men.https://www.ncbi.nlm.nih.gov/books/NBK144290/
American Psychological Association, LEA WINERMAN, Helping men to help themselves, https://www.apa.org/monitor/jun05/helping
Green, C. A. (2006). Gender and use of substance abuse treatment services. Alcohol Research & Health, 29(1), 55. https://pubs.niaaa.nih.gov/publications/arh291/55-62.htm
Smith, K. (2014). Gender differences in primary substance of abuse across age groups. The CBHSQ Report. https://www.samhsa.gov/data/sites/default/files/sr077-gender-differences-2014.pdf
Public Health England. (2018). Alcohol and drug treatment for adults: statistics summary 2017 to 2018. https://www.gov.uk/government/statistics/substance-misuse-treatment-for-adults-statistics-2017-to-2018/alcohol-and-drug-treatment-for-adults-statistics-summary-2017-to-2018