Many men find that going to a men-only rehabilitation center helps them avoid the discomfort that would be present if recovering female addicts were attending the meetings as well. Data of the National Household Survey on Drug Abuse show men are 50% more likely than women to abuse drugs and alcohol. Men are also more likely to use and abuse heroin, marijuana, acid, and cocaine. For these and other reasons, it may be easier for a man suffering from addiction to get treatment at a men-only rehab center.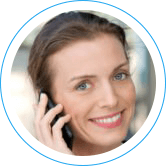 Hope Without Commitment
Find the best treatment options.Call our free and confidential helpline
Treatment Is Fully Covered by Insurance In Most Cases
Why Men-Only Rehab Facilities?
Men are less likely to seek help for addiction out of fear that their attempt might be viewed as "unmanly". By choosing drug rehab for men, they can meet other men in the same position and talk to men who have managed to break free from the vicious cycle. This gives a man determination to lead a drug-free life. Men often feel less judged in a men-only rehab program than a coed one. Moreover, not all of these rehab centers are the same. A lot of recovering addicts choose to do a walkthrough of the center before enrolling to see whether or not they will be able to attain their desired outcome at the recovery facility in question. A welcoming environment is no less important than establishing the goal of treatment.

Is Addiction a Bigger Problem for Men?
Addiction is a big problem for everyone, but men tend to become more severely addicted to drugs and alcohol than women for a number of reasons, which include a sense of belonging and their specific environments and development. Some men start taking drugs as a way to fit in. At first, this serves social promotion but can lead to mental health, physical health and emotional problems with time. Men who become addicted also tend to start taking drugs at an earlier age than women, and their development and growth suffers more as a result. Many men who become severely addicted later in life start as children. Finally, quite a few patients of Behavioral Health, drug rehab for men, have shared that gender stereotypes can be a crucial factor. Many men find the stress of being expected to provide for a family too much. Drugs help take the edge off, if only briefly. A men-only rehab can help patients find alternative ways to cope with stress.

The Best Type of Rehab for Men
Choosing a recovery facility that offers individualized care is most important, be it inpatient or outpatient. Outpatient rehab centers hold group therapy sessions. An inpatient rehab for men will arrange personal meetings with a doctor who will determine the optimal course of treatment. Group sessions take place, but one-on-one sessions with a counselor are also organized. During these, the person and his problem are the sole focus. Men looking to sign up at a drug or alcohol rehab facility should make sure it can address the withdrawal aspect of recovery. The best type of men-only rehab is staffed by professional counselors who will help guide the patient into recovery. This often starts with addressing the reason he became addicted in the first place. Most of these facilities are designed with additional stimulating approaches aimed at making a man less focused on his desire to use drugs and alcohol. Therapies at a rehab for men are designed specifically with men in mind, guaranteeing focused and detailed treatment. Teamwork and physical activities are often used to help regain confidence that may have been lost as addiction played itself out.

What Addictions Does a Men-Only Rehab Treat?
When a man signs up at such a facility, the doctors, counselors and other staff will concentrate on treating his specific problem. Men-only rehabs can help treat:
At an alcohol rehab for men, patients find ways to cope with stress and other issues that led to the addiction. Treatment programs can also assist those with multiple addictions, such as both alcohol and gambling. The treatment involves cognitive behavioral therapy and other forms of therapy. Men-only recovery centers guarantee the confidentiality of all patients who use their services. The doctors and staff are not permitted to share any personal information and must follow the same rules and regulations as general practitioners.

Treatment Center Approaches and Methods
According to the National Institute on Drug Abuse, the most efficient methods of treatment are behavior-directed therapy and medication. Behavioral addiction treatment focuses on changing the man's behavior. Patients might discuss specific situations when they used drugs in the past and the reason why they began using that drug. The therapist can facilitate them in identifying people, situations, and behaviors that led to their continued use of the harmful substance. Patients at a rehab for men will also learn coping mechanisms to help them find other ways to deal with anger, stress, or frustration. Doctors might recommend a prescription drug depending on the type of addiction the man is trying to get treatment for. This medication helps with both cravings and withdrawal symptoms because it mirrors the physiological effects that different substances have. This makes a patient feel like he used his substance of choice even though he took something completely different

Duration of Treatment Programs
The term of inpatient rehabilitation at a men-only rehab can vary greatly – more specifically, from a few days to more than a year. The vast majority of centers offer one-, two- or three-month programs. Some treatment facilities also offer programs that run for six months or to one year and more. Longer-term programs often combine aspects of outpatient centers because as patients become more and more successful in the program, they get time away from the center. Sometimes they are allowed to spend a weekend at home with their family, or they can leave the facility daily for several hours to go to college or work.
Addiction Treatment Program Steps
Addiction treatment programs involve several specific steps, beginning with the so-called intake stage. This is when the recovering addict completes the documents that the rehab for men needs to process them as patients. The next phase is detox for many addicts, when they withdraw from the substance. Statistics of the National Institute on Drug Abuse show doctors prescribe medication to facilitate drug or alcohol withdrawal with a relatively high degree of success. The next phase is the actual addiction therapy, which can take the form of one-on-one sessions, group sessions, or both depending on the facility. Some centers also offer specialized care for patients with multiple addictions and some form of aftercare after they complete the treatment program.

What Men-Only Rehab Facilities Are There?
When it comes to recovering from drug and alcohol addiction, many men-only rehab programs erroneously focus only on the consequences of the addiction. A few facilities, which realize and accept that substance abuse issues are often (not always) a result of a traumatic past experience or a preexisting mental condition, are listed in this article. Their philosophy is to treat the person, not just his symptoms. Another thing rehabs for men have in common is that the patients' lives do not revolve around trigger avoidance and fear of relapse. Attending recovery meetings is part of their programs, but certainly not the sole focus of these.
Readiness for Treatment at a Rehab for Men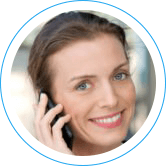 Hope Without Commitment
Find the best treatment options.Call our free and confidential helpline
Treatment Is Fully Covered by Insurance In Most Cases
A man should not enter rehab before he can admit he is suffering from addiction. Participants in men-only rehab programs, and indeed any rehab program, must enter such with the readiness and willingness to make a change. It is rarely a problem to start getting treatment at a rehab for men at once – one can find the right center and start their path to recovery as soon as they make a firm decision to do so, even if the road ahead seems scary. Admittedly, there is no free drug rehab for men, but the price of treatment shouldn't be a deterrent, as the cost of uncontrolled addiction has no bounds. Recovering addicts can choose to join a program that pairs them with a sponsor, who will help them stay drug-free during difficult periods in their lives after they leave the rehab for men.