Texas is one of the most popular tourist sites in North America. TX is home to a number of attractive places, including NASA's famous Houston space flight complex. However, TX also has a problem with substance abuse, and the Texas rehabilitation centers work relentlessly, sometimes overtime, to curb this crisis and help addicts discontinue drug use. Rehab centers in TX offer therapy options regardless of age and gender and services cut across all forms of substance abuse – alcohol, heroin, crack, meth, etc.
Top 7 Best Rehabilitation Centers in Texas
The growing need for more rehabilitation centers in Texas resulted in the constantly enlarging network of TX rehabilitation hospitals and alcohol rehabs across the state. However, given the large territory and a wide range of variables that may affect the choice, it can be challenging to pick the right Inpatient drug rehab Texas.
We have carefully collected 7 best treatment options for the people in need:
Sunspire Health, Princeton, TX
Sunspire Health is an excellent drug rehab center in Dallas, TX specializing in the treatment of substance use disorder and addictions, as well as sex-related addictions. Treatment services include detox, cognitive-behavioral treatment, and residential treatment services. Sunspire Health ranks among the best inpatient drug rehab Texas, offering diagnostic and treatment services for men and women. It accepts patients both on self-paying and insurance plans.
The treatment plan in this Dallas recovery facility consists of family therapy, creating discrete treatment programs, and attending multiple personal and group therapies. While in recovery, the patients will also design their own aftercare schedule, which makes the transition from the facility to the real world easier and safer.
Right Step, Euless, TX
The Right Step is a drug rehab center in Texas featuring 15 different clinics across the state. The center offers detox services, treatment for alcohol dependence, and inpatient drug therapy. It offers patients an option to choose a 1-year long aftercare program which reduces the potential for relapse and makes the recovery program more effective. Treatment is flexible and individualized such that patients could receive outpatient or inpatient therapy, depending on their preferences.
This is not one of those free drug rehab centers in Texas, but patients can call for a free benefits check, and the facility works with multiple renowned insurance providers such as Cigna, Aetna, Vista 360, etc.
The Salvation Army Adult Rehabilitation Center, Houston, TX
The Salvation Army Adult Rehab Center is a state-funded drug rehab center in Texas that offers drug therapy for addicts, homeless people, war veterans, and any person requiring such medical assistance. In the Salvation Army Rehab Center, anyone is welcomed, and insurance coverage is not a requirement. The center also runs 3 different centers for the treatment of substance abuse – The Harbor Light Center for homeless men, the Sally's House for homeless women, and the adult rehab center for men.
The treatment program at this facility consists of work therapy, individual and group counseling, proper healthcare and nourishing, educational workshops, recreational activities, etc. These activities are designed to help a man find a better focus in life and eliminate substance addiction.
Cenikor Foundation, Waco, TX
The Cenikor Foundation has a track record of more than 50 years of treating patients of various ages who were struggling with different types of substance addictions such as alcohol, cocaine, heroin, antidepressants, etc. This alcohol rehab in Texas offers multiple treatment options such as ambulatory detox, long-term residential programs, inpatient rehab, sober living programs, and more. The professional staff makes use of multiple individual and group therapies as well as recreational activities to help patients get over their addiction struggle.
When it comes to financing options, the Cenikor Foundation prides itself in charging a fraction of the cost of what most other rehabs in TX charge. This facility accepts Medicaid, self-pay, and private insurance. Patients of all ages, income levels, and racial backgrounds are successfully treated at this center, so addicts who want to eliminate substance abuse are encouraged to apply for admission.
The Treehouse – Vervata Health Texas, Scurry, TX
The Treehouse is a wonderful rehab center in Texas that stretches over 40 acres of land and encompasses a multitude of recreational activities, therapies, and workshops. This facility helps patients eliminate addiction to alcohol, heroin, methamphetamine, and other substances while adopting an enthusiastic and warm approach towards the healing process. Other treatment programs include stress management practices, mindfulness therapies, family therapies, aftercare services, and cognitive behavioral therapy.
When it comes to financing the treatment program, this facility in TX offers a chance for recovery to both people who have a perfect credit score and people who don't have a perfect credit score. Patients can loan different amounts of money based on their credit status, and in some cases, they can repay the loan in up to 84 months. These financing options give patients the possibility to attend a good treatment facility while rebuilding their credit score.
Recovery Unplugged Austin Detox, Austin TX
Many rehabilitation centers in Texas have unique methodologies in handling the grip of addiction. The Recovery Unplugged rehabilitation center in TX leverages the power of good music (music-assisted therapy) as an approach to replacing the negative emotions that come with addiction. The available services include medical detox, inpatient treatment, intervention, behavioral rehab, and sober living. Those that require a rehabilitation center in Texas with a difference can opt for the Austin-based facility.
Nova Recovery, Wimberly, TX
Nova rehab center in Texas is a facility that provides an evidence-based treatment that is firmly grounded in methodology and real-life successes. The available services include 90-day inpatient residential treatment, gender-specific treatment programs, Continuum of care, and intensive outpatient programs.
The modalities in rehabilitation centers in Texas may differ slightly. Nova Recovery excels with tailored programs such as educational lectures, family therapy, individual drug counseling, group counseling, and a 12-step program.
Those who require specialized therapy at a rehabilitation center in Texas have a wide array of treatment therapy to choose from. Some of the specialized therapies offered include Creative Arts Therapy, CBT, 12-step facilitation therapy, Rational Emotive Behavioral Therapy, music group, Psychodrama, and others.
Do Rehabilitation Centers in Texas Offer Polydrug Treatment?
Many drug rehabilitation centers in Texas offer polydrug treatment options, which basically means that they treat addicts for more than one substance. According to a 2013 survey:
Rehabilitation centers in TX may differ in their services and methodology, but the aim is one and the same. Individuals who may be experiencing extreme acute withdrawal symptoms due to drug addiction are usually recommended to an inpatient drug rehab Texas.
Illicit Drug Trafficking Constitutes a Problem in TX
Alcohol is one of the most abused substances in TX, but because this state shares a 1200 miles-long border with Mexico, huge quantities of marijuana and cocaine are smuggled into the country illegally. According to the National Institute on Drug Abuse:
A 2009 to 2010 report showed that Texas was one of the states with one of the highest past-year use of cocaine among teens within the age of 12 to 17 years.
Clandestine Meth lab seizures increased by 22% in TX from 2007 to 2010, with 93 cases in 2007, which scaled to 113 cases in 2010.
About 7.32% of Texas residents reported past month's use of controlled substances. This is slightly lower than the 8.82% national average.
The DEA Texas division reported meth as the most recurring and most prominent threat among all drugs used in the state.
According to the Substance Abuse and Mental Health Services Administration (SAMHSA), almost half of the residents of Texas consume alcohol at least once a month. One-fourth of the state's population drinks excessively and is in need of alcohol addiction therapy. 
25% of kids aged 7-12 consumed alcohol in the last month in 2012.
In 2002 alone, more than 555 tons of marijuana were captured by the National Drug Intelligence Center.
Texas Drug Laws and Penalties
The possession of illicit drugs in TX is a very serious offense and can lead to incarceration for a long period of time. According to Texas drug laws, a person caught driving under the influence of alcohol or other scheduled substances would be charged with a criminal offense. One's attorney may be able to solicit for a time at a rehab facility rather than a jail sentence. If caught with controlled substances in TX, there are a few likely punishments depending on the amount of substance in question. These include small and large fines, incarceration, probation, mandatory addiction treatment, temporary suspension of driving license.
The severity of the punishment often depends on the type of drug in possession, amount of substance, the intent, and the involvement or presence of a minor in the incident.
Here is a brief overview of drug possession in Texas:
| | | | |
| --- | --- | --- | --- |
| Drug Possession | Charge | Incarceration | Max fine |
| Less than 1 gram | Felony | 6month-2year | $10,000 |
| 1-4 grams | 3rd degree felony | 2-10 years | $10,000 |
| 4-200 grams | 2nd degree felony | 2-20 years | $10,000 |
| 200-400 grams | 1st degree felony | 5-99 years | $10,000 |
| Over 400 grams | Enhanced felony 1 | 10-99 years | $300,000 |
Is Weed Legal in Texas?
Texas weed laws state that weed is still illegal in the state. However, there are exceptions. The possession of hemp is allowed. Hemp is a THC concentration of not more than 0.3% in dry mass. Any other marijuana variant such as vape, gummies, wax, and others are still very much illegal.
The Government of Texas also signed a bill that allows patients with various forms of cancer and PTSD to have access to THC.
Drug Rehabs in Texas Welcome New Patients
Substance abuse is very serious and not, in any case, the problem that might be ignored. Texas offers numerous free and paid drug rehabs for patients of all ages, so addicts are strongly encouraged to make this big step and visit one today.
Find the best treatment options. Call our free and confidential helpline
Find Drug Rehabilitation Centers Near You Anywhere In the US
Addiction Resource team has compiled an extensive list of the top drug rehabilitation facilities around the country. Click on the state you are interested in, and you'll get a list of the best centers in the area, along with their levels of care, working hours, and contact information. Haven't found the rehab you need? Call the toll-free helpline below for professional assistance.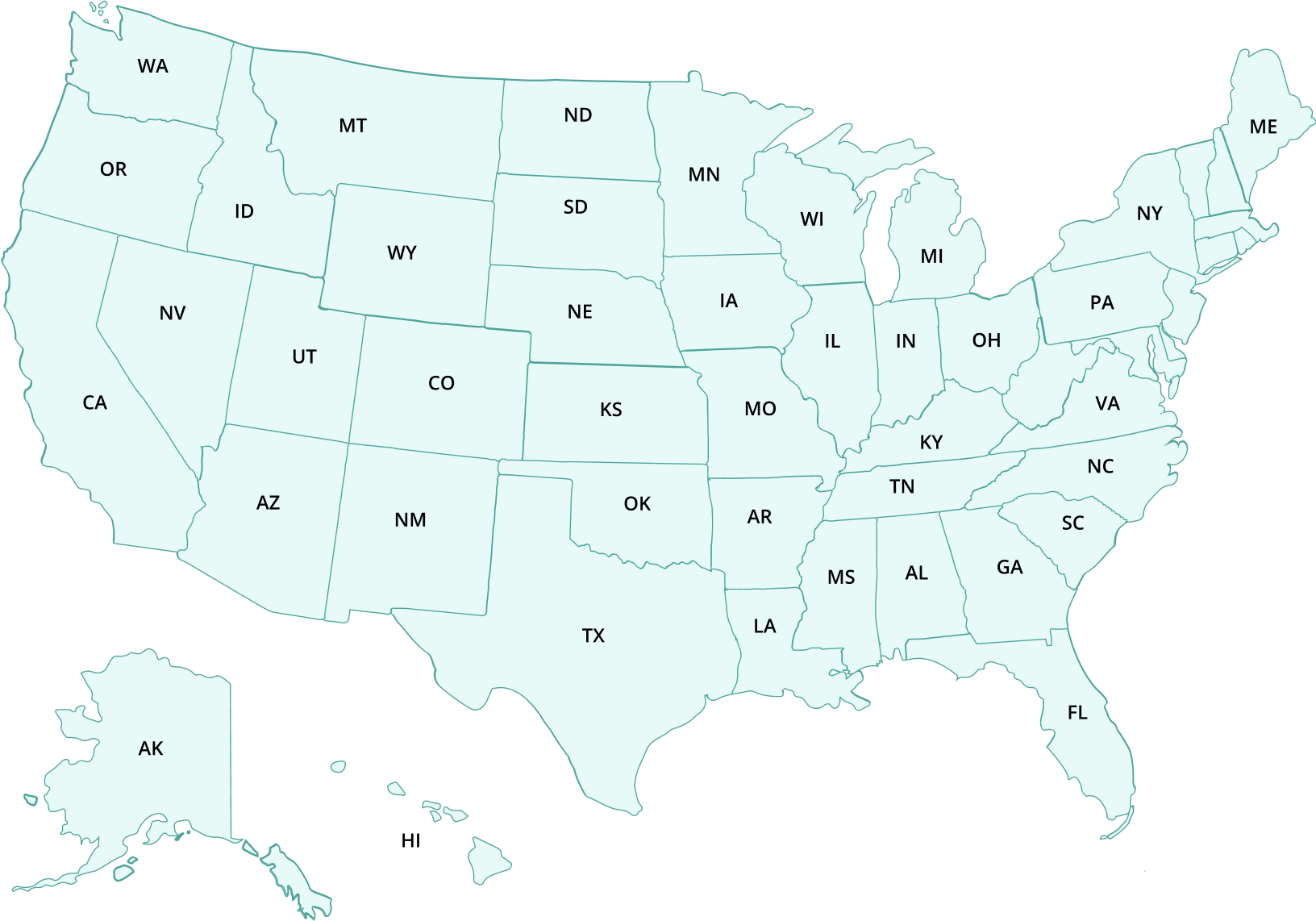 ---
Page Sources
Executive Office of the President of the United States, Texas Drug Control Update https://obamawhitehouse.archives.gov/sites/default/files/docs/state_profile_-_texas_0.pdf
Substance Abuse and Mental Health Services Administration, 2008 to 2010 National Survey on Drug Use and Health (NSDUH), Substate Report, Texas, https://www.samhsa.gov/data/report/texas-tx-1
The University of Texas in Austin, Jane Carlisle Maxwell, State of Texas Drug Use Pattern and Trends, 2019, https://socialwork.utexas.edu/wp-content/uploads/2020/09/Texas-Substance-abuse-trends-2019.pdf