The process of beating addiction is an ongoing one that starts with admitting there is a problem and asking for help. While this can be scary to do, it is vital to getting clean. Rehabs in Connecticut can help make the efforts to get clean successful.
Exactly what rehab looks like depends on which center the user chooses. There are inpatient options, outpatient options, those which are clinical, and those which are out in nature. Ultimately, every individual battling addiction will thrive better by choosing a rehab facility closest to home due to convenience and support from family. In this case, the rehab in Connecticut works best for those within the geographical location.
Top 9 Connecticut Drug and Alcohol Recovery Facilities
For those seeking a Connecticut rehabilitation facility, there are numerous options. Some of them are less than stellar, while others deliver incredible treatment and superior results. Ultimately, finding the best facility is a matter of finding one which offers a good fit to the user. To help, we have come up with a list of the top five best rehab and detox facilities in Connecticut.
Turnbridge, New Haven, CT
Turnbridge is a drug and alcohol rehabilitation facility in Connecticut which specializes in the treatment of young adults—generally in the upper teens through 20s—through gender-separate programs. The facility offers dual-diagnosis treatment, which means it treats the addiction as well as other behavior and mood disorders which tend to fuel addiction. The facility stands out because of its ability to reach apathetic patients and get them on the road to recovery.
The program utilizes the 12-step treatment approach, adapting it to the population it targets. Therapists work to help patients not only beat their addiction but build a life that helps them stay clean. As such, there is a heavy emphasis on independent living and active social skills.
Turnbridge accepts insurance and also offers financing options.
Silver Hill Hospital, New Canaan, CT
Silver Hill Hospital treats both teens and adults suffering from addiction to both drugs and alcohol, walking them through the entire rehabilitation process at their Connecticut drug rehab center, including detoxification. The facility offers both inpatient and outpatient programs, making it easy for those looking to get clean to find a treatment program that works with their schedule and helps them accommodate other responsibilities, such as work, school, and family.
Their Connecticut inpatient program is more focused on medicinal therapy, and this is where they suggest patients to start. Then they can move to their transitional living program for behavioral and psychological therapies, graduating to outpatient treatment. However, patients are allowed to start in either inpatient or outpatient treatment as needed. The center is known for its adaptation of 12-step therapy and dual-diagnosis treatment.
Silver Hill Hospital is happy to work with the majority of insurance providers. However, it does not offer financing options.
High Watch Recovery Center, Kent, CT
High Watch Recovery Center is a drug and alcohol rehabilitation facility in Connecticut which takes a spiritual approach to recovery. This includes using the 12-step program in its more traditional format while also finding other ways to help patients better connect to their spiritual selves. They view and treat addiction as the disease it is and work to get it into remission.
High Watch utilizes a holistic approach to care and also offers a family program to help build a support group for the patient and eliminate unhealthy patterns which contribute to the development of addiction. It is also a part of rehabilitation history as it is the first recovery center to base its program on the 12 steps of recovery. While it is fairly comprehensive, it does not offer drug and alcohol detoxification services.
Insurance is accepted, but financing is not available. The center offers inpatient and outpatient services.
New Prospects, St, Bridgeport, CT
New Prospects is a strictly residential drug and alcohol addiction treatment program in Connecticut, so they offer no rehabilitation outpatient services. They offer dual-diagnosis treatment, addressing both the addiction and any underlying behavioral and mood disorders. While lengths of stay vary, most patients average 30 days at the facility. Those who are addicted to drugs that have been prescribed for years might require additional days at the center.
New Prospects stands out amongst other facilities for a few reasons. One is which it is excellent at addressing underlying trauma that often pushes individuals to turn to drug use as a method of coping. It also offers gender-specific treatment, which in cases of trauma can make it easier for the patient to get the care they need. However, it does not offer detox services needed prior to rehab.
New Prospects in Connecticut is ideal for those who have a troubled past and need to resolve that to get clean.
Oceanside Recovery, LLC, East Lyme, CT
Oceanside Recovery rehab center in CT addresses addiction and behavioral therapy in general. The center does this through individual therapy, group therapy, and family therapy. It works hard to build a sense of community amongst recovering addicts by offering yoga classes and other events to those who are not in active treatment with them.
Treatment begins with a detailed assessment and from there can include a wide variety of therapies, from medication to meditation, though Methadone is not used. Their primary focus is on education and rewiring the thought processes used by those suffering from drug and alcohol addiction. However, they are open to whatever is most effective for the individual patient.
Oceanside Recovery is one of the most accessible rehabs in Connecticut as it accepts Medicaid in addition to insurance. It also allows for private payment.
Mountainside Treatment Center, Canaan, CT
Rehabilitation in Mountainside is highly-rated because of the extensive specialty programs. The programs include dual diagnosis, EMDR, drug and alcohol treatment, medication management, psychiatric services, holistic healing, detox, and all forms of programs for families, adolescents, and others.  With a mission statement to raise the standards of addiction treatment, Mountainside rehab center in CT is one of the best detox centers in CT that provides outpatient, primary residential, extended care, intensive outpatient, transitional living, sober living, continuum of care, and other levels of care. The drug rehab in CT is open 24 hours every day.
Rushford, Middletown, CT
Every rehab center in CT is detailed with its treatment services to enable potential clients to decide if the facility is the right choice for them. Rushford is one of the popular detox centers in CT that offers residential treatment, detox services, outpatient services, behavioral disorder treatment, dual-diagnosis, and other healthcare services. The facility caters to men and women suffering from substance abuse and addiction.
Connecticut Valley Hospital (CVH), Middletown, CT
CVH is a rehab center in CT with a vision to promote substance addiction recovery through competent strategies and empathy. The drug rehab in CT provides services such as inpatient, outpatient, women & children services, veteran services, suicide prevention services, drug addiction and medication management, LGBTQ services, mental health and psychiatric services, opiate overdose prevention, and a wide array of services.
Newport Academy Connecticut, Bethlehem, CT
Newport rehab center in CT caters to teens within the age range 12-24 who are struggling with substance addictions, mental health issues, and underlying causes. The program equally focuses on depression, anxiety, trauma, eating disorders, and other health problems. The alcohol rehab center in CT provides residential and outpatient services for young adults and their families.
Drug and Alcohol Abuse Treatment in Connecticut at a Glance
Drug and alcohol rehabs in CT are regulated by the state. Centers that wish to offer these services must take specific steps and offer appropriate documentation. This helps to ensure all treatment programs meet basic standards before they can offer their services to the public.
However, once programs meet these standards, they are free to craft their offerings to Connecticut residents as they wish. This means they can choose what types of therapies they utilize, the structure of their programs, and even which patients they will serve.
Connecticut's Best Drug and Alcohol Rehabs Use a Wide Variety of Treatment Modalities, Including the Following:
Cognitive-behavioral therapy
Contingency management
Motivational enhancement therapy
Individual counseling
Group counseling
12-step programs
How successful is drug rehabilitation in CT? If people base their ideas on how it is portrayed in the media, they would think it fails more often than it succeeds. However, this is not accurate. Drug rehabilitation in Connecticut and other states often sees rates of success higher than rehabilitation therapies for other diseases. This means there is no reason to discount treatment.
Why Is There a Demand for Drug Rehab Center in CT?
Drug use has been at crisis levels in the United States over several decades, and in recent years, usage has climbed significantly. Drug-induced death was the leading cause of injury-related death in Connecticut at one point, and it remains one of the leading causes of death in the state. It has also ranked amongst the top ten states for drug addiction within the last decade.
All of the most commonly used drugs in the country are also abused in Connecticut. This includes heroin, cocaine, alcohol, and other drugs. Polydrug use is common, and it is involved in the majority of drug-related deaths. This often makes the rehabilitation process more complicated since Connecticut rehabilitation centers must be ready to address multiple addictions when assisting patients.
Perhaps the hardest addictions to deal with are those of teenage patients. While teens are using drugs frequently, including increased use of marijuana, alcohol is the substance teens become addicted to most often. Many drug rehabs in Connecticut offer programs are specifically designed to target younger patients.
From 2010 to 2011, Connecticut was rated one of the top ten states with the highest rates of drug addiction. In spite of CT Drug Laws, There is Still a Significant Number of Drug Abuse in the State:
the most common addiction
Detox centers in CT reported heroin as the most common drug addiction treatment offered.
About 9.1% of the residents of Connecticut admitted to past use of scheduled drugs; the average nationwide was 8.82.
In 2018, the medical care providers in Connecticut wrote approximately 43 opioid prescriptions for every 100 patients; the average for the U.S. in the same year was 51.4 opioid prescriptions.
Connecticut Drug Laws
The statutory drug law in CT, ranging from possession to distribution, comes with very steep penalties. Most of the laws attract a few years imprisonment and a fine. A typical example is a one-year incarceration or a fine of about $1000, or even both on a first possession offense of as small as 4 ounces of drugs. A 2-3 time conviction for schedule I drug possession may fetch a fine of $250,000, 25-year incarceration, or both.
Is Weed Legal in Connecticut?
Connecticut is in its preparatory stages to become the next state to legalize the use of marijuana for adults. The Senate voted in the majority for the legalization of marijuana, and the new bill for Connecticut marijuana laws is set to be passed accordingly.
The Connecticut marijuana laws are therefore renewed in senate bill 1201, stating that the adult use of the substance is now legal while effectively regulating commercial distribution.
From July 1, 2021, adults within the age of 21 and older would be allowed to possess as much as 1.5 ounces of marijuana publicly and 5 ounces within the residence without penalty.
Treatment Opens the Doors to Life Beyond Substance Abuse
For anyone suffering from addiction within the state, drug and alcohol rehabs in CT are the start of the journey to a healthier and happier life. With these programs, it is possible to develop the skills needed to live a life free from drugs. While recovery is a lifelong process, utilizing the correct tools makes that road easier to travel. No matter the motivation, even the Criminal Justice System Program, there are programs ready to help.
If you or a loved one is in need of Connecticut rehabilitation treatment, we want to help. Call (888)-459-5511, so our addiction specialists can assist you.
Find the best treatment options. Call our free and confidential helpline
Find Drug Rehabilitation Centers Near You Anywhere In the US
Addiction Resource team has compiled an extensive list of the top drug rehabilitation facilities around the country. Click on the state you are interested in, and you'll get a list of the best centers in the area, along with their levels of care, working hours, and contact information. Haven't found the rehab you need? Call the toll-free helpline below for professional assistance.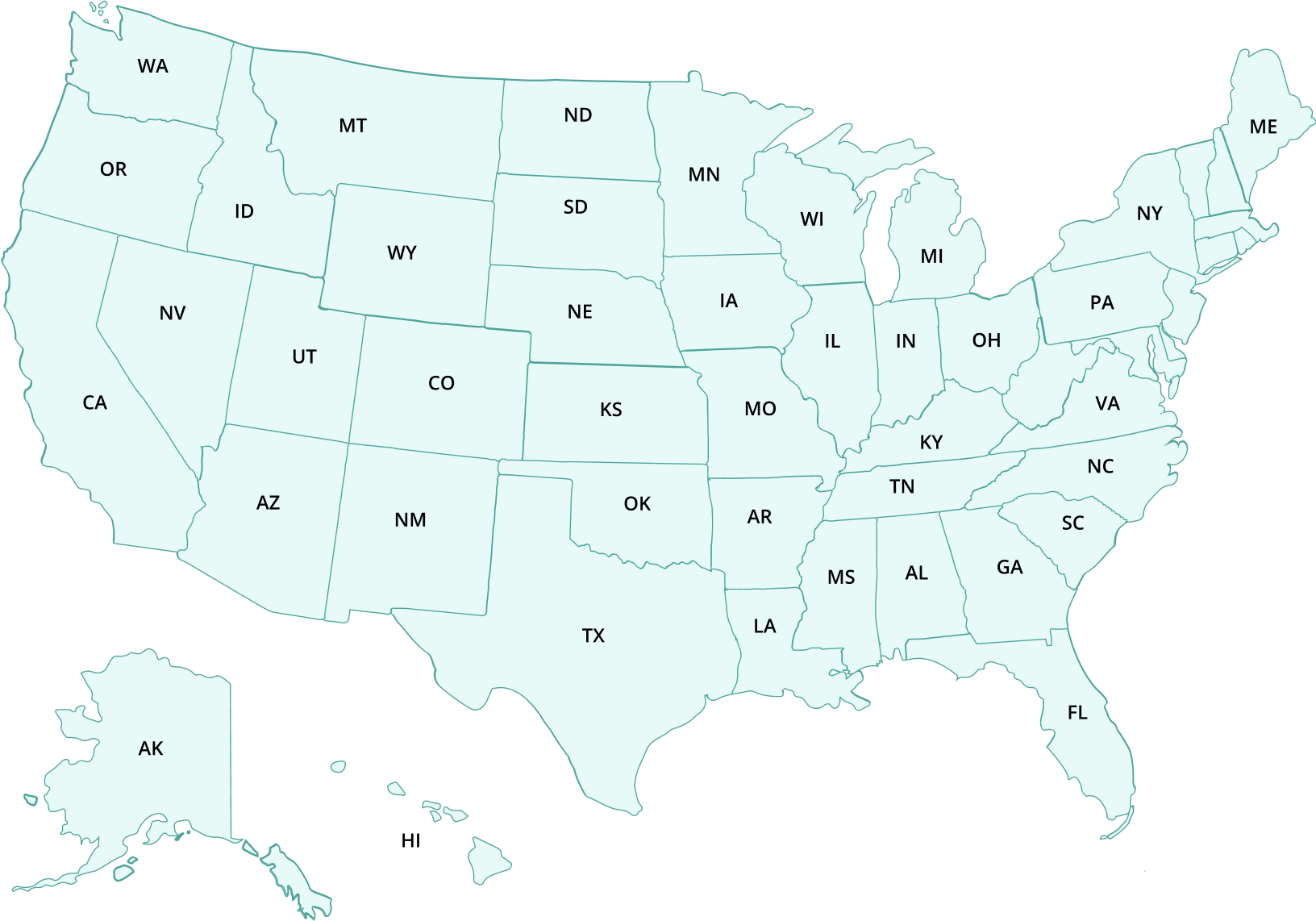 ---
Page Sources
Executive Office of the President of the United States. Connecticut Drug Control Update. https://obamawhitehouse.archives.gov/sites/default/files/docs/state_profile-connecticut.pdf
NIDA. 2020, April 3. Connecticut: Opioid-Involved Deaths and Related Harms. Retrieved from https://www.drugabuse.gov/drug-topics/opioids/opioid-summaries-by-state/connecticut-opioid-involved-deaths-related-harms
U.S. Department of Justice. National Drug Intelligence Center. Connecticut Drug Threat Assessment. July 2002. https://www.justice.gov/archive/ndic/pubs07/997/997p.pdf
Connecticut General Assembly, OLR Research Report, https://www.cga.ct.gov/PS98/rpt%5Colr%5Chtm/98-R-1003.htm
NIH. 2020, August 20. Commonly Used Drugs Charts. Retrieved from https://www.drugabuse.gov/drug-topics/commonly-used-drugs-charts