Connecticut is a densely populated state in the New England region of the U.S. and is the third smallest state by area. Though small, it's drug mortality rate is the 11th highest in the nation. The misuse of opioids, a group of drugs that include prescription painkillers and heroin, has a devastating impact on public health and safety.
While effective prevention and law enforcement are a part of the resolution to this problem, diminishing drug use and overdose require a broader, multi-dimensional approach. Connecticut's best drug and alcohol rehabs use several dimensions in an attempt to resolve the epidemic.
Top 5 Rehab Centers in Connecticut
Connecticut Addiction Medicine
Connecticut Addiction Medicine, LLC. provides care for both men and women ages 16 and older seeking to recover from substance abuse, including polydrug use, and other addictive maladies. Programs offered progress through the stages of change and address all aspects of addiction, such as heritability, environmental, psychological, physical, and spiritual. If a higher level of care is needed, such as medical detoxification, Connecticut Addiction Medicine will refer to an appropriate facility.
Evidence-based treatment plans administered by Connecticut Addiction Medicine include:
Addiction Evaluation
Psychosocial Assessment
Social and Outpatient Detoxification
Medication Management
Sober Living
Pain Management
Individual Counseling and Psychotherapy
Family Therapy and Group Therapy
Relapse Prevention and Addiction Education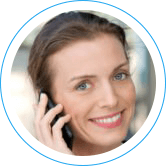 Hope Without Commitment
Find the best treatment options.Call our free and confidential helpline
Mountainside Treatment Center
Mountainside Treatment Center's approach to addiction is known as an Integrative Care Model. Mountainside, located in Canaan, Connecticut, has a multidisciplinary team that draws from a broad range of treatment programs to formulate a thorough recovery plan that actively engages an individual in their own recovery process. The more involved a person is, the more motivated a person feels; and an individual who feels motivated is eager to beat the addiction.
Client-empowered care is included in all of the following programs at Mountainside:
Detox
Residential Care
Extended Care
Outpatient Services
Recovery Coaching
Adolescent Services
Medication-Assisted Treatment
Connecticut Counseling Centers, Inc.
Connecticut Counseling Centers, Inc., located in Waterbury, understands the demand for a variety of treatment services for patients struggling with substances of abuse and mental illnesses. Connecticut Counseling Centers provide a full continuum of top ranking outpatient services from least intensive to most intensive. The key to effective treatment offered at Connecticut Counseling is to match individual clients with the intervention most suitable for them. All programs are culturally sensitive and are provided as bilingual services when needed.
Services rendered include:
Assessment and Evaluation
Outpatient Treatment
Intensive Outpatient Program
Outpatient Withdrawal
Individual Counseling
Couples and Family Counseling
Group Counseling
Dual-Diagnosis Services
Bridge to Recovery (Enhanced Service for Opioid Dependence)
Pregnant Addict Care
High Watch Recovery Center
High Watch Recovery Center is nestled in two hundred wooded acres in the lush Litchfield Hills, of Kent Connecticut. High Watch Recovery Center is a residential medical facility that provides treatment for dual-diagnosis substance use disorders for adults ages 18 or older. The programs are tailored and administered in a safe and healthy environment. The licensed medical staff of High Watch Recovery integrates evidence-based addiction medicine and the spiritual teachings of the 12-Steps for the treatment of both the neurobiology of chemical dependency and any co-occurring disorders, such as depression, anxiety or bipolar disorder.
The customized residential program includes:
An assigned therapist
Individual and Group Sessions
Brain and Neurotransmitter Support
Family Education Workshop
Transition Support Program
Therapeutic Enhancements include:
A Fitness Center
Yoga
Meditation
Soap making,
Scenic Nature Walks
Volleyball
Creative Arts
Ping-Pong
Fly Fishing
New Era Rehabilitation Centers
New Era Rehabilitation Centers (NERC) are private comprehensive substance abuse treatment facilities in Bridgeport and New Haven, Connecticut that specialize in methadone maintenance.
NERC focuses on providing patient-focused care to result in positive health outcomes and a lifelong commitment to behavioral changes. The agency applies a research-based medical approach in treating substance abuse while taking into account the preferences of the patient and their family.
Treatments provided by NERC:
Methadone Maintenance Treatment Program
Suboxone (Buprenorphine) Treatment
Intensive Outpatient Counseling
Family Counseling
Alcohol Dependence Treatment
Ambulatory Chemical Detoxification
What Rehab Programs You'll Find in Connecticut
Medication-Assisted Treatment in Connecticut
Quinebaug Day Treatment Center
The medication-assisted treatment uses both Suboxone and therapy to help both men and women into recovery from opioid addiction. Suboxone helps reduce cravings to allow the patient to remain functional and involved in their family, career, and community throughout the recovery process. The Quinebaug Day Treatment Center offers discreet addiction services for adults 18 or older.
APT Foundation
APT Foundation provides residential and outpatient substance use disorder treatment, medication-assisted treatment, and counseling services.
APT currently offers two forms of medication-assisted treatment for opioid dependence:
Methadone
Buprenorphine (Suboxone)
For people with severe opioid dependence, these medical treatments may be prescribed for years to help maintain and support the individual making modifications in other life areas.
Court Ordered Rehabs in Connecticut
Connecticut offers a diversity of treatment options throughout the state that coordinate with the criminal justice system. When a judge does not require a particular program, finding a program that complies with the legal standards will ensure that the appropriate goals are met.
Institute of Living Hartford Hospital Addiction Recovery Program
The Institute of Living Hartford Hospital Addiction Recovery Program offers inpatient and outpatient programs. Because it is a part of a hospital, day treatment and medical treatments are available to further the recovery process. The curriculum offers alternative and holistic therapies and treatments for co-occurring diagnoses.
Connection House Inc.
Connection House Inc. is a long-term residential care program that may last between 60 to 120 days depending on the level of treatment needed. The program is intended for the needs of men and it offers sober living and transitional living as part of the aftercare program. Access to recovery support is imperative to getting sober and staying sober.
Drug-induced death was the leading cause of injury-related death among adults in Connecticut. The State of Connecticut and rehabilitation facilities realize that addiction is both a public health concern as well as a criminal justice issue. With this in mind, they are collectively taking aggressive steps to halt the multigenerational cycle of drug abuse at its roots. Addiction is known as a growing issue that can be prevented and treated.