Teen Rehab Facilities: Benefits, Overview, Statistics
Important InformationThis information is for educational purposes only. We never invite or suggest the use, production or purchase of any these substances. Addiction Resource and it's employees, officers, managers, agents, authors, editors, producers, and contributors shall have no direct or indirect liability, obligation, or responsibility to any person or entity for any loss, damage, or adverse consequences alleged to have happened as a consequence of material on this website. See full text of disclaimer.
According to data from the 2010 National Survey on Drug Use and Health, over 138,000 teens and young adults were treated at a specialized facility that year. Teen rehab facilities customize their treatment programs and therapeutic modalities to fit a young patient's individual needs – in the ideal case. Over 3 million people over the age of 12 are introduced to drugs every year, which corresponds to over 8,000 new drug users per day. Of these, 57 percent are underage. The drug use rate in young adults ages 18 to 25 is twice as high, making early treatment even more necessary.

Hope Without Commitment
Find the best treatment options.
Call our free and confidential helpline
Most private insurances accepted
Table of Contents
Teen Drug Rehab: A Recommendable Option or a Need?
When does drug rehab become a need? To answer this question, one has to know for sure that a teen is, in fact, battling addiction. Some parents don't realize there is a difference between being addicted to drugs or alcohol and simply experimenting with them. Children and teens have a natural desire to explore and are curious about new things, including mind-altering substances. Experimenting with drugs does not automatically result in chemical dependency. This happens when dabbling transforms into a need, and the teen loses self-control in the process. Signs of abuse and addiction include a sudden change in physical appearance, inexplicably altered eating and sleeping patterns, a change in friends, and an unexplained need for money. The teen may also be spending a lot more money than usual. Finally, a drug test can establish what the teen is actually using. It is then that a parent might want to contact a treatment center for young adults.
How Can Rehab Centers for Young Adults Help?
Teens and young adults face a higher risk of becoming addicted to illegal substances than adults because their brains aren't fully formed. This increases the chances of developing an addiction. In 2013, the NSDUH reported that three times as many adults who abused marijuana before age 14 had a substance abuse issue or were addicted to it than those who had turned 18 before trying it. Substance abuse may be problematic and prevented even if a teen or young adult does not have a substance abuse disorder yet. Drug abuse at a young age has a negative economic and social impact, raises many medical and mental health concerns, and decreases school performance. It can also exacerbate underlying mental health issues. At this age, one will rarely contact a teen rehabilitation center and ask for help of his or her own volition. National Institute of Health (NIH) statistics show that adults are much more likely to seek drug treatment than teens.

Teen Rehab and the Criminal Justice System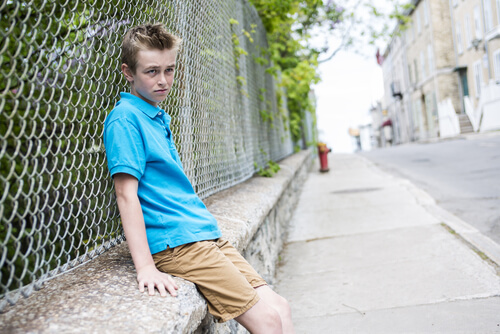 Indeed, court mandates and other legal pressures are the single most common reason a young person may seek out substance abuse treatment. According to a report of the Center for Behavioral Health Statistics and Quality, almost half a million young adults signed up at a publicly funded treatment facility for alcohol or drug addiction or abuse in 2011. The criminal justice system referred the vast majority of these – around 500 a day on average. Over 5 percent of all American teens between the ages of 12 and 17 and over 15% of young adults ages 18 to 25 struggled with addiction or an abuse issue in 2013, data of the NSDUH show. The right teen rehab center is a place where young people are treated with respect and care and receive the most suitable therapy to meet their individual recovery needs. Residential treatment provides a safety net for young people struggling with addiction, acting as a wall between them and the temptations of the outside world.

Specifics of Treatment at Teen Rehab Centers
The first step in finding the best addiction treatment for a teen is assessing his or her specific needs. A drug addiction expert can diagnose the level of addiction and help one choose the most appropriate facility. The treatment depends on the severity of substance abuse, and the treatments available vary in terms of duration and the methods used. Most programs are from 1 to 3 months long. If the teen's parents or legal guardians choose inpatient rehabilitation, the teen will not be able to leave the facility without permission. These forms of teen rehabilitation treatment offer an environment with fixed structure free of temptation and are quite conducive to sobriety. As a resident, the addict will be able to focus on banishing the substance from his life and learning to cope without it.
Drug Rehab for Young Adults with No Insurance
Many teen rehabs receive public funding because of the widespread nature of drug and alcohol abuse, which can reduce expenses at certain treatment centers. There is a variety of ways to pay for treatment. Some health insurance providers offer adults insurance plans covering rehab programs for their underage children, and public assistance can also help cover treatment and therapy costs. As harsh as this may sound, paying for treatment out-of-pocket should not be considered out of the question. It shouldn't keep families from seeking help for their youngest members. Finally, it is definitely a good idea to look into teen-only treatment facilities when researching the options.

What Happens in Rehab Programs for Young Adults?
Most rehab programs begin with detox because in most cases the drugs are still in the teen's system when he or she arrives. The body needs to flush them out completely to start healing. This can take from a few days to a few weeks depending on the individual. Detox is performed under the supervision of professionals to make sure it's safe. It can be accompanied by withdrawal symptoms such as unpleasant physical sensations or mental anguish. Medication is used to alleviate the process in some cases. Teen alcohol rehab or drug rehab is often focused mainly on therapy. The National Institute on Drug Abuse reports that this form of treatment is generally effective in ending substance abuse, preventing relapse and enabling users to stay sober in the long run.

How to Choose a Teen Drug Rehab Center
To choose the best facility, there are a few important questions parents or legal guardians need to ask. The first one would be whether the program is safe. The question of whether the program is licensed and accredited must be answered with certainty. This includes issues related to background checks and credentials of the medical staff at the teen drug rehabilitation facility. It's also important to know how often the staff will communicate with parents. Some programs require that staff call the patient's parents at least once a week. Others make contact twice a week or less often. Regular communication can be a much-appreciated means of alleviating concern and confusion. There are many rehab centers across the country, and the final decision on which one to choose should be made by the whole family. Some patients want to receive treatment closer to home, while others want to be as far away as possible to avoid triggers.
Separate Rehabilitation for Young Adults
Teens can benefit greatly from receiving treatment separately from adults. Being surrounded by peers can foster the growth of supportive and understanding friendships after successful completion of the program as well as help young people feel less isolated during the course of treatment itself. What is more, their needs are different from those of adults. Teens are still growing and experiencing hormonal changes. It's important for a facility to understand this and be able to handle any challenges that may arise. According to Time magazine, "When a teenager is addicted to drugs or alcohol, they require a rehabilitation program that is operated by professional counselors. The rehabilitative program for a teenager overcoming an addiction is different from the treatment that is provided to adults. In some cases, an addicted teenager is as young as 13, requiring a knowledgeable counselor and physicians with an understanding of how to care for a teen who is in a rapid growth phase with constant changes of their hormones" (Park, 2011).

Inpatient or Outpatient Teen Rehab?
With inpatient or residential treatment, a teen will stay in the center for at least a month. In this time, they participate in group and/or individual therapy to shed light on the underlying causes of abuse and addiction. In most cases, a teenager will not be aware of these causes. The same is done in outpatient treatment, but the teen does not live in the facility and may continue going to school and helping in the household. The choice depends on the severity of the addiction and the teen's personality. If the parents and counselor feel the patient cannot be trusted, residential treatment is the better option. Most of these facilities have so-called family days, where parents and other family members can come to see the patient and take part in group therapy sessions. Inpatient programs are designed to evaluate and stabilize children so that families can be re-united as soon as possible. The best therapeutic approaches have both the parents' and children's needs in mind. They are aimed at cooperation, helping families discover what works best to help the teen recover.

Preventing Relapse After Completing Teen Rehab
Group sessions at teen drug rehab centers are aimed at getting patients to be as honest about their feelings as possible, and not just those about drugs and alcohol. Inability to express oneself openly fosters dependence on substances. If the teen is going to an outpatient facility, they will be expected to share their plans for after therapy with the group every day, i.e. what they are going to do when they go home that day. It is important to have a firm plan in place because boredom can trigger a relapse. After successful completion of a program, it is recommended that parents enroll their child in a school or community outreach program offering prevention strategies. They can also arrange medical appointments to check if the teen has started using again.

A Drug-Free Life After Teen Rehab

Hope Without Commitment
Find the best treatment options.
Call our free and confidential helpline
Most private insurances accepted
Teen rehab facilities know how important family relationships are in long-term recovery. A professional treatment center involves family members in the recovery process and aims to answer any and all questions they may have, such as how treatment will affect the child's education. The facility should be willing to work with the patient to make sure they aren't falling behind in school because this can have detrimental effects, both relapse-related and otherwise.
Some teen rehab programs provide aftercare options for former patients, which include assistance and resources for people who have completed the program and been released from the facility. This can be helpful because it allows the teen to go back to his or her everyday routine while continuing to give recovery full attention. It can take a lot of time and research to find a recovery center that meets a family's needs, and sometimes people don't find the most suitable one right off the bat. In cases where the parents don't have any experience with teen rehab, they could ask the facility to attend a few treatment sessions without making a long-term financial commitment. This will help save money and time and ensure the best possible treatment outcome.
Calls to our general hotline may be answered by Niznik Behavioral Health or other private treatment providers.