Many parents and guardians are often meticulous when choosing a teen rehab center for their loved ones. The essence of a teen drug habilitation center is to provide adequate healthcare treatment programs for teenage substance addiction and abuse under the supervision of expert medical practitioners. Today, the residential treatment centers for teen drug abuse are widespread across the United States and other parts of the world.
There are so many concerns about finding the right teen treatment center. The challenges include proximity, treatment methodology, facility types, diversity of its intakes, and many other collective issues. The difference between teen drug rehabilitation centers and the regular types is that the treatment methods and programs are tailored specifically for youths from any background. So, when should a teen rehab center be considered?
Is Drug Abuse A Common Problem Among Teens?
Teens can often be unstable in character and secretive and withdrawn from family even without having an addiction. Thus, it is sometimes difficult to characterize certain warning signs. However, several other signs suggest that a teenager may be involved with drugs and need rehab for teens.
Some parents don't realize there is a difference between being addicted to drugs or alcohol and simply experimenting with them. Children and teens have a natural desire to explore and are curious about new things, including mind-altering substances. Experimenting with drugs does not automatically result in chemical dependency. This happens when dabbling transforms into a need, and the teen loses self-control in the process.
Here Are Statistics on Substance Abuse in Teens:
At least 60% of young adults surveyed reported that their access to drugs was from relatives, friends, and the streets.
In 2017, about 6% of students in high school admitted to the use of the stimulant Adderall while 2% admitted to using Vicodin.
A report showed that 4.9% of teens aged 12 to 17 reported using the prescription medication the previous year.
How To Know When A Teen Needs Rehab
The adolescence stage is often unpredictable and comes with a lot of personality disorders. The most recurring issue is peer pressure, which leads youths to indulge in unsafe drug use. This can lead to addiction very quickly, and the individual in question may try to stay drug-free on their own but will experience repeated relapse each time. This relapse is a sign that teenage drug rehab is required.
Here Are Ways to Know When a Residential Treatment Center for a Troubled Teen Is Necessary:
The individual no longer has an interest in activities they used to love
Circle of friends changes
Using pills very often to cope with stress
Frequent mood changes, anxiety, anger, and depression
Sleeping habits change
Feeling distressed and shaky without their drugs
Sudden weight loss or weight gain
Complete withdrawal from family
Loss of interest in school, which is often evident in their grades and or attendance
In some cases, a therapist may try to reveal the causes of specific emotional or behavioral issues in youths. When drugs are involved, it can be quite difficult to understand other underlying behavioral disorders. A combination of mental health disorders and substance use would necessitate a dual diagnosis treatment facility.
Only a medical professional can diagnose and recommend a teen drug rehab center.
Top 8 Teenage Rehabilitation centers in the US
Finding the best rehab center for a loved one may be challenging due to the many rehab centers available today. Here are five renowned centers that are known for impeccable service and success stories. The facilities below were selected based on popularity, a variation of techniques for treatment, positive reviews, and accreditation of the facility.
Caron Treatment Centers, Wernersville, PA
Teenage rehabilitation is offered in specialized programs that are tailored to the individual with substance use disorder. Treatment is specifically for teens aged 13-18. The facility imbibes a unique multidisciplinary technique involving families, with a focus on medication-assisted treatment. The state-of-the-art teenage rehabilitation center is located in a serene and luxurious space with experts who specialize in teenagers substance abuse. The facility accommodates both genders and has a wide variety of solution-driven methods for battling substance abuse and addiction.
Gateway Foundation, Carbondale, IL
Those looking for a teenage rehabilitation center that offers more than just addiction services may consider Gateway rehab for teens. This facility provides full and half-day treatments for teenagers. Payment plans are both private pay plans and insurance. Programs at the teenage rehabilitation center include but are not limited to relapse prevention, outpatient drug and alcohol programs, virtual teenage rehabilitation programs, residential treatment, dual diagnosis, intensive outpatient programs, DUI programs, medication-assisted treatment, Partial hospitalization programs, and others. The teen rehab creates a healing atmosphere where the individual can associate with peers to share and motivate each other through the stages of treatment. Healing from addiction is a lifetime practice, but with the right foundation from a well-equipped teen drug rehab, the individual has the opportunity to get their life back.
Oro House Recovery Centers, Malibu, CA
Oro House is one of the teenage rehabilitation centers that are the most popular in California. The luxury rehab for teens provides holistic approaches as well as the 12 step treatment program. The teen drug rehab has every requirement for a comfortable and enjoyable stay with a visually appealing landscape, gardens, equestrian estate, and beach. All amenities are available, such as accommodation, entertainment, and both indoor and outdoor activities. There's enough distraction in the teen rehab to get your mind off the addiction challenges while the in-house experts ensure a safe transition to sobriety. In addition, the facility provides a sense of community that is both revitalizing and strengthening.
Ashley Addiction Treatment, Havre De Grace, MD
Ashley addiction rehab for teens stands out amongst numerous others with a specialized facility that offers intensive inpatient and outpatient rehab services. Its perks include gender-specific therapies, holistic treatments, relapse programs, aftercare, and much more. The assumed outcome for every patient enrolled in a teenagers substance abuse program is to achieve holistic healing. Ashley teens rehab is one of those that prides itself on high recovery rates and highly competent medical staff that work around the clock to ensure that the teen rehab patients are well catered to. The programs available include outpatient care, family services, extended care, and medication-supported recovery. The rehab for teens enables commitment through the programs and tailored services.
The Holistic Sanctuary, Beverly Hills, CA
The teenage rehabilitation center, located in Beverly Hills, is one facility that lives up to its name as the "sanctuary" Specializations include trauma treatment, PTSD, depression, and other physical and mental issues. The strategically located teen drug rehab has an ambiance that makes it one of the state's most luxurious teenage rehabilitation centers. It treats teenagers substance abuse and other underlying mental and emotional issues such as depression, PTSD, anxiety, and others. Not many facilities have as many therapy programs at the cellular level as the California-based luxury teenage rehabilitation center.
Clearfork Academy, Fort Worth, TX
Clearfork is One of Texas's renowned teenage rehabilitation facilities that offers teenagers substance abuse treatment with the inclusion of faith. The teen rehab offers medical detox, residential treatment, intensive outpatient services, and more. The methodologies and techniques are solution-based and have yielded numerous successes such as reduced stress, cravings and depression, and an increase in optimism. Addiction in adolescents is often characterized by other complex behavioral issues that are tough to manage except by experts with years of experience. The medical team at Clearfork teens rehab ensures that patients get the absolute best. Their programs include fitness courses, individual therapy, group therapy, family therapy, art and music therapy, and adventure therapy.
Evolve Residential Treatment Centers for Teens, Beverly Hills, CA
Located in the heart of Beverly Hills, Evolve teens rehab offers the best help for teenagers with substance abuse. The experts address mental, emotional, physical, and spiritual problems as well as cravings with strategic and well-tailored programs. The teen rehab treats PTSD, anxiety, OCD, depression, ADHD, and other mental illnesses along with addiction to drugs and alcohol. As one of the best teenage rehabilitation centers in California, the facility prides itself on the best in-house therapy, this is inclusive of Dialectical behavioral therapy (DBT), Applied Behavioral Analysis (ABA), Cognitive Behavioral Therapy (CBT), and the 12-step support program. Individual and group sessions are held frequently to analyze progression. Activities such as art, music, equine, surfing, gardening, meditation, hiking, sports, and others are integrated into daily indulgences to promote good health. Whether it's a residential, outpatient, or dual diagnosis, Evolve is one of the teens rehab with the finest services.
Ignite Teen Treatment, Las Vegas, NV
Teenagers battling with addiction can find help at Ignite teen drug rehab. The facility makes use of modern techniques and tailored strategies that not only reduce cravings but also improve health. The facility provides help for anxiety, trauma, depression, suicidal thoughts, drug and alcohol dependency, and other health issues. The rehab for teens is located in a scenic and tranquil environment where patients can heal. Detecting early signs of drug use is critical to getting adequate help.
Types of Rehab for Teens
There are two drug rehab types for young adults, inpatient, and outpatient rehab programs. The inpatient is usually immersive and is mostly recommended with extreme cases of addiction, while the outpatient programs are for experimental drug use to average instances of addiction.
Inpatient Adolescent Rehab Programs
The teenage residential treatment center, traditionally referred to as the inpatient program, is a facility that caters to and houses teens suffering from addictions. This program is a 24-hour a day service, which requires the individual to live in the facility for a specified period while receiving intensive treatment. Inpatient teen drug rehab centers keep these juveniles away from their peers, specifically those that pressure them into using harmful substances. Inpatient teenage rehab centers are best for cases where the youth cannot do without using. This environment allows a 24-hour monitoring and management schedule, which is essential to expedite recovery.
Outpatient Adolescent Rehab
Outpatient teen rehab centers provide treatment services on appointments in the day and do not include staying back overnight.
The convenience of the outpatient teenage drug rehab centers is that they operate in the daytime on schedules. It allows the patient to return to their residential area after daily sessions.
The outpatient teen drug treatment center is flexible and is not programmed to last for a specific period, unlike the inpatient program, which is structured.
There are varieties of rehab types for teens, such as Christian teen drug rehab, which uses religious doctrines in providing treatment for drug and alcohol abuse. These Christian teen rehab centers believe strongly in the power of religion in treating addiction as well as other underlying health issues.
A teen rehab camp may have various categories of individuals from numerous social backgrounds. These peculiarities include a teen mom in rehab. Youths that suffer from similar addictions and situations are better able to relate to each other's struggles, learning from each other's experiences.
Questions to Ask Before Taking the Teen to a Rehab Facility
Enrolling a loved one into a center for drug teen treatment is one of the most critical decisions to make. There are so many things to take into consideration, such as how the teen rehab handles diversity. Gender difference, as well as sexual orientation, is an important topic to address before making a choice. A peculiar category such as teen mom rehab ensures that the youth is surrounded by peers with similar conditions to avoid discrimination.
Some Relevant Questions to Ask Before Enrolling a Loved One in a Teen Alcohol Rehab Are:
What is Teen Rehab Like?
A teen residential treatment center is an organized environment with daily programs tailored to help teenagers suffering from the withdrawal effects of addiction. Teenage depression rehab centers have structured daily schedules.
They may include medical detox, cognitive behavioral therapy, 12-step programs, group therapy, and other alternative medicine. The rehab teen environment allows youths to meet with people who are on the same addiction struggle. Their experiences are often motivational and empower kids with a mindset that accelerates the healing process.
How Does One Pay for Treatment?
Some teen drug rehab centers provide treatment through the use of health insurance plans and federal programs like Medicare, Medicaid, and the Affordable Care Act peculiar to the United States.
Many teen rehab facilities are self-funded and require the parent or guardian to be responsible for the bills. Those who are unable to afford teen rehab programs also have alternatives.
Christian teen rehab facilities may provide very affordable faith-based treatment that uses the Christian doctrine and healthcare programs as a way to remedy drug and alcohol abuse. Free drug rehab centers are also available in different parts of the country for low-income families.
Is Home Treatment for Addiction Possible?
Withdrawal from addiction is complicated to manage alone. When self-rehab is attempted at home, it is likely to lead to continuous relapse, which may worsen the situation. Other secondary health issues may develop. If any form of addiction is detected, it is best handled by a qualified medical professional. This is why teen rehab facilities are necessary.
Experience with Teens of Various Cultures, Gender, and Background
Rehab for teenage depression and addiction should be equipped with experienced staff that is well versed with the issues of addiction in youths and can effectively manage teenagers of various backgrounds, cultures, sexual orientations, religions, social statuses, and more.
How Long Does Treatment Take?
Taking a juvenile out of their regular schedules, such as school and other academic and developmental programs, may cause a brief disruption in their lives.
Hence, it may be essential to find out how long the rehab treatment program would last. The length of teenage rehab programs usually depends on factors such as the severity of the addiction and the progress made over time. Typically, teenage drug rehab programs may last for durations of 30 days, 60 days, and 90 days. There are extended programs for peculiar cases.
Assessment and Treatment Type
The treatment plan for the youth should not be general. One may ask if there would be an assessment that would allow the experts to fashion out a specialized integrated treatment approach for the teenager in question.
Aftercare Services
What happens at the end of the treatment program? Is there an aftercare plan to improve social reintegration and prevent relapse?
What to Expect During Teen Rehab
Oftentimes the teenage rehab for depression and addiction is misconstrued for a military camp or a correctional facility where there are strict rules with disciplinarians at every checkpoint. This is not the case.
Inpatient and outpatient programs provide intensive, inclusive agendas that serve as therapy for both the youth and the entire family. These sessions provide an opportunity for enlightenment and growth. Customized care is tailored by experts to mitigate relapse and to ensure complete healing. Holistic drug rehab centers focus on every aspect of the person's being; physical, emotional, spiritual, and environmental.
Here Are a Few Things to Expect During Teen Rehab:
Scheduled detox processes under supervision to deal with the physical and mental effects of the drug addiction.
Routine checkups and basic tasks to ensure full participation in the program.
Group therapy is to be expected as this will help to build bonds between the patient and parents as well as open up lines of communication.
There are recreational activities that would enable patients to relax, learn, and enjoy their journey towards healing.
The teenager is expected to attend scheduled individual therapy. It would allow experts to unearth other health issues such as mental problems, OCD, anxiety, and other conditions. This process is vital for complete recovery.
How Effective is Addiction Treatment for Teens?
According to reports, significant advances have been made in the treatment of teen drug and alcohol abuse over the decades. The Upspring of numerous teen alcohol rehab centers has greatly aided in providing the needed help for adolescent drug abuse and overcoming addiction. There have been many candidates that have benefitted from adolescent drug abuse treatment and have been appropriately integrated into society.
However, there is always a risk of relapse. This is where an effective aftercare program becomes imperative. Beneficiaries of aftercare support grow to become independent and completely free of drug addiction.
How to Choose a Teen Drug Rehab Center
Every candidate has peculiar needs when it comes to addiction treatment. There are numerous points to consider before picking the right rehab center. Whether it's a teen depression center or drug and alcohol abuse facility, teenagers are incredibly fragile and require the highest level of management to achieve sobriety.
Here Are Some Crucial Points to Look Out for When Choosing a Rehab for Teens:
A teen drug rehab should consider age differences and tailor treatment to the unique needs
The rehab facility must be licensed for professional treatment
The staff of the institution must have significant experience in managing a teen addiction treatment
The facility must consider differences in culture, gender, sexual orientation, and other characteristics
The best rehab should offer evidence-based treatment outcomes with track records of success.
Treatment programs should accommodate family participation in the healing process
The rehabilitation center should be recognized for its quality evaluations and proven accomplishments
Preventing Relapse After Completing Teen Rehab
Group sessions at teen drug rehab centers are aimed at getting patients to be as honest about their feelings as possible, and not just those about drugs and alcohol. The inability to express oneself openly fosters dependence on substances. If the teen is going to an outpatient facility, they will be expected to share their plans for after therapy with the group every day.
It is vital to have a firm plan in place because boredom can trigger a relapse.
After successful completion of a program, it is recommended that parents enroll their child in a school or community outreach program offering prevention strategies. They can also arrange medical appointments to check if the teen has started using again.
Find the best treatment options. Call our free and confidential helpline
Find Drug Rehabilitation Centers Near You Anywhere In the US
Addiction Resource team has compiled an extensive list of the top drug rehabilitation facilities around the country. Click on the state you are interested in, and you'll get a list of the best centers in the area, along with their levels of care, working hours, and contact information. Haven't found the rehab you need? Call the toll-free helpline below for professional assistance.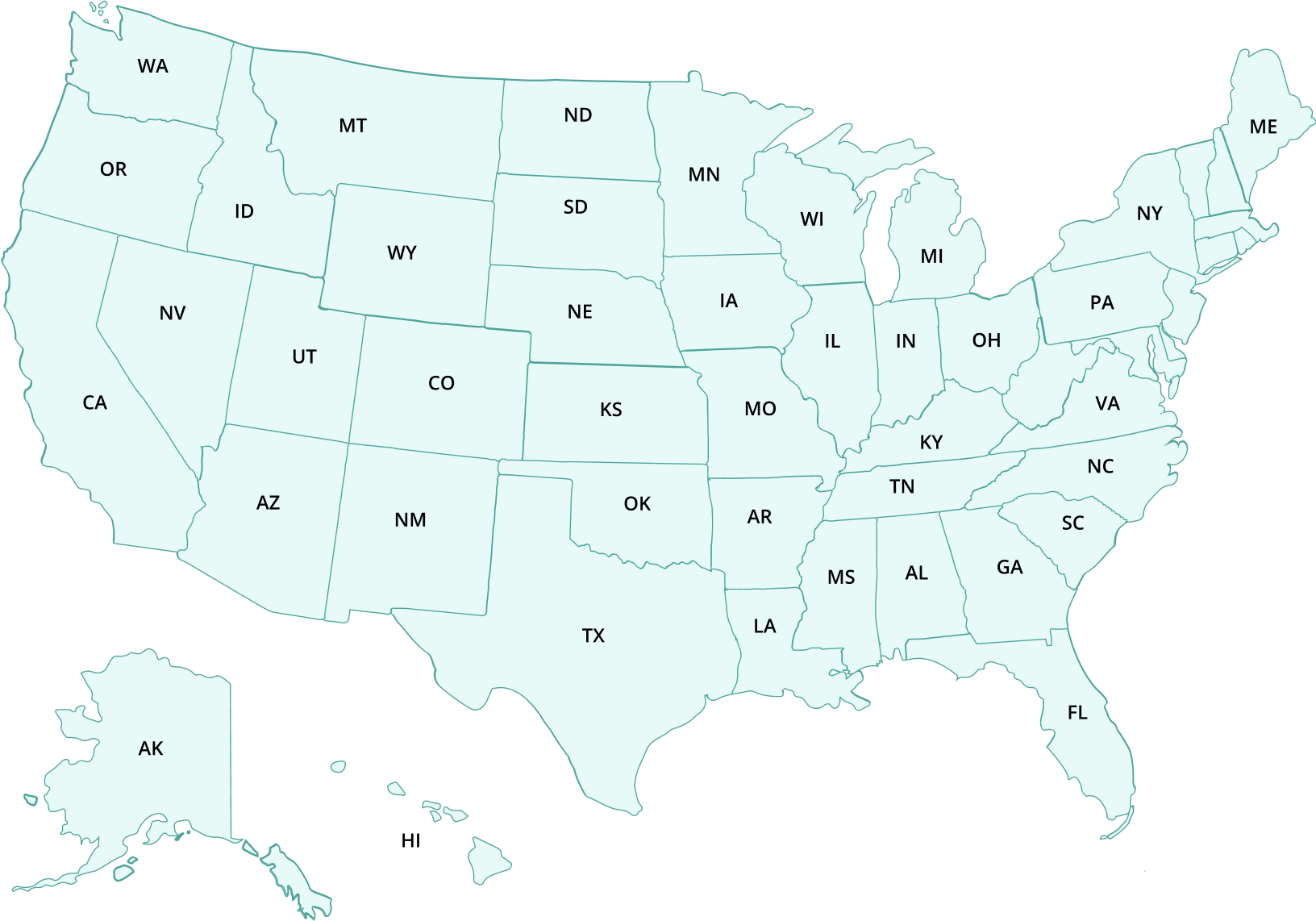 ---
Page Sources
Ken C. Winters, Andria M. Botzet, Tamara Fahnhorst. Advances in Adolescent Substance Abuse Treatment. Curr Psychiatry Rep. 2011 Oct; 13(5): 416–421. https://www.ncbi.nlm.nih.gov/pmc/articles/PMC3166985/
Step by Step Guides to Finding Treatment for Drug Use Disorders. National Institute on Drug Abuse. https://www.drugabuse.gov/publications/step-by-step-guides-to-finding-treatment-drug-use-disorders/if-your-teen-or-young-adult-has-problem-drugs
John S. Cacciola, Kathleen Meyers, Suzanne E. Bates, Beth Rosenwasser,c Amelia Arria, A. Thomas McLellan. Assessing Adolescent Substance Abuse Programs with Updated Quality Indicators: The Development of a Consumer Guide for Adolescent Treatment. J Child Adolesc Subst Abuse. 2015; 24(3): 142–154. https://www.ncbi.nlm.nih.gov/pmc/articles/PMC4583134/
NIDA. 2020, July 14. What are signs of drug use in adolescents, and what role can parents play in getting treatment?. Retrieved from https://www.drugabuse.gov/publications/principles-adolescent-substance-use-disorder-treatment-research-based-guide/frequently-asked-questions/what-are-signs-drug-use-in-adolescents-what-role-can-parents-play-in-getting-treatment
NAMI, Mental Health Facts, Children and Teens, https://www.nami.org/NAMI/media/NAMI-Media/Infographics/Children-MH-Facts-NAMI.pdf
Substance Abuse and Mental Health Services Administration, Key Substance Use and Mental Health Indicators in the United States: Results from the 2018 National Survey on Drug Use and Health, https://www.samhsa.gov/data/sites/default/files/cbhsq-reports/NSDUHNationalFindingsReport2018/NSDUHNationalFindingsReport2018.pdf
NIDA. (1999, September 1). Drug Abuse and Addiction Research: 25 Years of Discovery to Advance the Health of the Public. Retrieved from https://archives.drugabuse.gov/publications/drug-abuse-addiction-research-25-years-discovery-to-advance-health-public
NIDA. 2021, April 13. What is the scope of prescription drug misuse?. Retrieved from https://www.drugabuse.gov/publications/research-reports/misuse-prescription-drugs/what-scope-prescription-drug-misuse
National Institute on Drug Abuse. (2016). Monitoring the Future Study: Trends in prevalence of various Drugs drugs.https://www.drugabuse.gov/drug-topics/trends-statistics/monitoring-future/monitoring-future-study-trends-in-prevalence-various-drugs