The state of Mississippi is settled on Mexican Gulf coast and is full of lush landscapes – state parks, national forests and wildlife reserves. The traffic is scarce and wide open spaces are abundant. It is the "Father of Waters", home of cotton fields, delicious food, and the birthplace of delta blues. It is also known for a variety of educational opportunities it offers, with over 50 colleges, universities and technical schools acknowledged around the world.
Mississippi takes health of its citizens very seriously offering help to those who are in need. There are numerous rehab centers across the country and all of them aim to equip people who are struggling with various addictions with skills necessary to cope with their substance abuse. Staff in these centers work with patients on discovering what triggers their substance abuse; the purpose is to help patients develop new ways of dealing with everyday struggles. The following are among the best as per users' reviews.
Top 5 Rehab Centers in Mississippi
1. Oxford Treatment Center
Research/based care and experiential therapies are the core focus of Oxford Treatment Center which offers a variety of services prescribed by "AAC". Each is adjusted to client's individual needs. Some of the services include:
12-Step Program,
Residential Treatment,
Family Program,
Sober Living Support,
Intensive Outpatient Services (IOP) – Individual, Group, Family Sessions, Drug Effect and Community Education, etc.
And a characteristic Alumni Network which supports forming and maintaining strong relationships among those with similar experiences.
The 90-days Inpatient Treatment Program supported by experienced medical staff and 24/7 nursing.
The residents are situated in cabins by the lake or cabins in the woods. Complimentary 30-day treatment is also provided with the approval of "AAC" for those who relapse.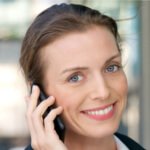 Hope Without Commitment
Find the best treatment options. Call our free and confidential helpline

2. The Haven House
The Heaven House specializes in using holistic and evidence-based methods in dual diagnosis treatment. This treatment center deals with alcohol and drug abuse and is certified by Mississippi Department of Mental Health for the following services:
Primary and Residential Substance Abuse Treatment (minimum 30 days)
Withdrawal Management Service,
Intensive Outpatient Substance Abuse Treatment,
Recovery Support Services and Substance Abuse Prevention.
Payment method is negotiable since most of the major insurances are acceptable and a sliding scale fee is also available.
3. Harbor House Chemical Dependency Services
This rehab center is licensed by State Department of Mental Health to operate multiple facilities (with a total of 107 beds) which makes a well-structured rehab environment. The State has also certified the Harbor House to provide Outreach, Aftercare Program, Family Program and DUI Diagnostic Assessment Service. Their mission is to "offer a continuum of high quality, affordable and effective chemical dependency treatment services and programs."
Harbor House programs and services revolve around 12-Step addiction recovery fellowships, such as Alcoholics Anonymous and Narcotics Anonymous. The treatment provided in this chemical dependency center consists of the Primary, Secondary and Extended program, each accompanied by different treatments and activities.
4. Pine Grove
Since 1984 Pine Grove is committed to providing quality behavioral health and addiction services. Ranked among nation's most comprehensive treatment campuses, this rehab center offers:
Outpatient,
Inpatient,
Residential Treatment services.
These elements cover a wide range of services which include Adult Detox Unit, Dual Diagnosis, Adolescent Alcohol and Drug, Professional Enhancement Program, etc.
Pine Grove is not focused only on common treatment methods, but offers some additional services as well:
Expressive Therapy,
Family Program,
Professionals Recovery Track.
The length of stay is not specified but estimated during admission protocol by competent staff members. Pine Grove Evaluation Center performs specialized evaluations for behavioral health and substance addiction disorders which ensure that every resident's individuality is respected.
5. Turning Point Recovery
The place among top substance abuse treatment centers in Mississippi is definitely reserved for Turning Point Recovery. This facility treats alcohol and drug abuse and addiction, and mental health issues in adults and adolescents.
Before admission, everyone coming to the Turning Point Recovery is assessed by trained staff to determine eligibility for certain treatment options. This recovery center is certified by Mississippi Department of Mental Health for Outpatient and Partial Hospitalization.
Within these two options, the center provides:
Detox,
Drug Testing,
Outpatient Therapy,
Residential Extended Care,
Interventions,
Inpatient Referrals
DUI Solutions.
Dialectical Behavior Therapy aftercare program is intended for clients upon weekly individual therapy, weekly group therapy and monitoring where indicated.
The Turning Point Recovery accepts numerous insurances and payment methods.
What Rehab Programs You'll Find in Mississippi
Intensive Outpatient Services and Transitional Living (Oak Arbor)
For those who decide to cure their addiction, the treatment usually implies two options: inpatient and outpatient treatment. Inpatient treatment is not accessible to everyone who wants to recover from addiction due to various reasons. In these cases the outpatient programs are the right choice.
Oak Arbor's Intensive Outpatient Program allows patients to continue with their normal routine while receiving treatment for chemical dependency. This is a 12-step program with eclectic and pragmatic counseling approach. Employment assistance and guidance is provided to each client as well as their families. Oak Arbor's IOP is offered in Clearview Recovery Center and Oak Arbor.
Dialectical Behavior Therapy
Dialectical Behavior Therapy (DBT) is a special outpatient psychotherapy treatment option. It is internationally recognized as an effective 'tool' for reducing suicide attempts, hospitalizations and substance use for those with co-occurring disorders.
DBT helps in adopting skills, abilities, and strengths to recover from addiction and overcome future challenges. Structured group therapies are held regularly and conducted by trained staff.
Turning Point Recovery, Addiction Campuses, COPAC, Spring to Life are some of the treatment facilities in Mississippi that apply this therapy. Their residents attend DBT skills training courses which help them manage disturbing emotions and recent temptations.
More than 18 scientific studies have shown the success of DBT.
Adolescent Alcohol and Drug Outpatient Program
Since drug abuse among young people is increasing, there are programs that focus on adolescents.The Adolescent Alcohol and Drug Outpatient Program lasts for 12 weeks and is intended for the ages 11 to 17.
Adolescents must attend group therapies twice a week, and family therapies are organized if needed. Each participant must complete Community Service of 10 hours during the 12 weeks. To be sure participants are not doing drugs in any form, random drug screens are being performed.
Pine Grove Outpatient Services is one of the rehab centers that offer this program. Its participants study from Cannabis Youth Treatment Model as well as Moral Reconation Therapy (MRT).
According to National Substance Abuse Index, Mississippi has a well-organized illegal drug market. The biggest problem considering substance abuse, however, is cocaine abuse; while the most popular party drug is ecstasy. There has even been a significant increase in methamphetamine manufacture.
In 2009, there were 1,244 people admitted to alcohol rehab and another 1,368 to alcohol combined with a secondary drug rehab
– Recovery Connection
Luckily, Mississippi is on top of this challenge offering numerous Addiction Treatment Centers all over the state. Programs included in these facilities vary, so each individual can certainly find the one that suits his/her particular needs.