The "Hospitality State" is home to an impressive delta, and it offers splendid views all year round. Fortunately, Mississippi is one of the states that have the lowest rates in the country when it comes to alcohol and drug abuse.
The low rates and the high number of alcohol and drug rehabs in Mississippi make the Hospitality state one of the best locations for those who seek substance abuse or addiction treatment.
This review takes a look at some of the best rehab centers in Mississippi and the mode of operation of these centers.
7 Best Rehabs in Mississippi
There are a lot of drug and alcohol treatment centers in the state­­­­­. However, the following 7 Mississippi rehabilitation facilities distinguished themselves by leading the majority of their patients toward a healthy recovery.
Turning Point, Southaven, MS
Turning Point is a remarkable rehabilitation center in Mississippi that provides various medical care options for adults who suffer from addiction, substance abuse, or mental health disorders.
This rehab provides services in a holistic manner. Their trained medical professionals do not only handle the addiction problems of patients but also include the psychological behaviors related to addiction. They have a personalized therapy regime specially designed for every patient's needs, including medical detox, partial hospitalization, dual diagnosis, and an Intensive Outpatient Program (IOP).
These approaches ensure patients wholly regain their emotional stability headway to healing. Learn more about the Turning Point treatment methods by calling the free helpline.
Region One, Clarksdale, MS
Region One is a comprehensive health care provider that has been treating alcohol and drug addicts since 1970. This treatment facility provides health services to adults, adolescents, and children in the Mississippi Delta.
This Mississippi rehab provides cutting-edge treatment for those who suffer from mental health and substance abuse problems in a welcoming and warm environment. Their health specialists provide residential services for adolescents and adults. These services include transitional living, detoxification, and more.
Region One's outpatient services include individual, family, and couple therapy, assessment and substance abuse treatment recommendation, aftercare, substance abuse education, and more.  Call the facility's helpline to know the full list of the services of one of the best mental health facilities in the state.
Jolimar Recovery Center, Summit, MS
Jolimar Recovery Clinic is a treatment facility that accepts adults and adolescents that suffer from co-occurring mental and substance abuse disorders. The rehabilitation facility is located in a tranquil area that offers some magnificent views all year round.
Jolimar's trained professionals have a great approach to treating substance addiction. These specialists employ different therapeutic methods for everyone, according to the patient's treatment plan, purposes, and preferences.
These techniques include but are not limited to proven 12-step treatment care, motivational interviewing, addiction treatment counseling therapy, CBT, relapse prevention planning, and more.
The treatment center offers individual, group, couples, or family counseling for all in need, including adolescents of 17 or younger.
Home Of Grace, Vancleave, MS
Home Of Grace is a well-known addiction recovery shelter that has helped thousands of adult drug addicts recover from substance abuse addiction and related disorders since 1965.
This drug rehab in Mississippi provides a Christ-centered recovery program with two highly-equipped facility campuses with a secluded and comfortable environment for every patient.
Their two-stage, 90-day program focuses on the mental and metaphysical needs for patients' recovery is available for individual or group therapy, work therapy, classroom work, and community living guidance. For additional information on this Mississippi rehab facility, call the toll-free helpline below.
Clearview Recovery Center, Moselle, MS
Clearview Recovery Center is a highly specialized addiction recovery center for people suffering from substance abuse. They have trained healthcare professionals who provide dual-diagnosis to properly address patients' symptoms and addiction-related problems, such as psychiatrists to manage schizophrenia, depression, bipolar disorders, and other conditions.
The center has a detoxification program that lasts for 30 – 90 days. They also have programs for individual and group therapy. Contact the facility to find out more about this drug rehabilitation center in Mississippi.
Oxford Treatment Center, Etta, MS
Oxford Treatment Center is another one of the best rehabilitation centers in Mississippi. The facility is located in a convenient area, within driving distance of Memphis, Birmingham, Biloxi, Jackson, and many other southern towns. They specialize in the treatment of people dealing with substance use issues, alcohol addiction, and co-occurring mental health disorders.
The treatment center includes an on-site medical detox unit with 24/7 nursing care, patient cabins (separated by gender), an equestrian center, a fitness center, a ropes course, an art therapy studio, and outdoor pavilions.
Some of the treatment approaches deployed by Oxford for addiction treatment include Eye Movement Desensitization and Reprocessing (EMDR), Cognitive Behavioral Therapy (CBT), Medication-Assisted Treatment (MAT), Trauma-Based Therapies, One-on-One Counseling, Family Therapy, and a Faith-based Recovery Program.
Pine Grove Behavioral Health, Hattiesburg, MS
Pine Grove's cross-disciplinary expertise and multiple, whole-life treatment programs have made them one of the most comprehensive treatment centers for addiction in the state – perhaps in the country. They have been around since 1984, and over all those years, they have developed a strong reputation as one of the best options for alcohol and drug rehab in Mississippi.
The center offers Inpatient Services, Residential Treatment, Partial Hospitalization Program (PHP), Outpatient Services, Intensive Outpatient Program (IOP), Detoxification, Short Term Intensives, and an Evaluation Center.
They also offer specialized treatment resources such as Child & Adolescent Services, Men's Next Step, Women's Center, Addiction Treatment for Older Adults, Employee Assistance, Professional Enhancement Program, Treatment for Professionals, and a Family Program.
Drug Abuse Statistics In Mississippi
Rehabs in Mississippi are doing a great job at lowering the mortality resulting from drug and alcohol abuse. That figure was below the national average of 13.3.
Unfortunately, even though this is a favorable statistic compared with the national average, the numbers almost doubled when you compare them to the state's average in 2013.
Additionally, the state appears to be struggling with curbing the non-medical use of prescription drugs (NMUPD) among youth. Since such a large number of individuals utilize physician-recommended drugs, youngsters have easy access to them.
The quantity of individuals who misuse prescribed opioids is on the rise, yet state rehab centers seldomly focus on treating heroin-addicted clients. The national average was just 70.
It is viewed that most overdose deaths were caused accidentally by the abuse of professionally prescribed medications.
This is the reason the representatives of each drug rehab in the state work proactively to find what triggers the patients' substance mishandle with a specific end goal to enable them to defeat their physical and mental confinements.
Relatively every rehab center in the state strives to treat individuals who are dependent on opioid pain relievers. Mississippi, alongside other southern states, drives the national measurement of most such medicines per capita. Men have a higher risk of dying from an accidental overdose than women do.
In 2015, the doctors working in this state have prescribed 107.5 medicines for opioids per 100 individuals 
In 2016, the state had an opioid-related mortality rate of 6.2 per 100,000 people 
Around 18 women succumb to death every day from opioid-related misuse and overdoses
Mississippi Drug Laws
In a bid to reduce the rate of drug abuse in the state, MS drug laws clearly state the circumstances under which people can be charged for illegal drug use, sale, or trafficking and the possible punishments for those circumstances.
A Detailed Illustration of the Penalties are as Follows:
Schedule
Examples
Criminal Charges
Detail
Sentencing (Potential Imprisonment)
Sentencing (Potential Fine)
SCHEDULE I AND SCHEDULE II
heroin, marijuana, LSD, and ecstasy (Schedule I)

cocaine, Vicodin, methamphetamine, fentanyl, hydromorphone

(Schedule II)

Possession
less than 1 kilogram, but more than 30 grams
Up to 30 years in prison
Up to $5,000 but no more than $1,000,000
SCHEDULE III AND SCHEDULE IV
ketamine, anabolic steroids, Tylenol with codeine

(Schedule III)

Xanax, Valium, Ambien, Tramadol

(Schedule IV)

Possession
–
Up to 20 years in prison
Up to $1,000 but no more than $250,000
SCHEDULE V
cough medicine with codeine, Lyrica, Lomotil
Possession
–
Up to 10 years in prison
Up to $1,000 but no more than $50,000
Is Weed Legal In Mississippi?
As of November 2020, medical marijuana was going to be made legal by Mississippi laws. This was following the action of voters toward an initiative for the decision to be made. However, the state's Supreme Court struck down the proposition for Mississippi medical marijuana based on a technicality.
Nevertheless, Mississippi is one of 31 states that have decriminalized the possession of personal-use marijuana. First offense possession of up to 30 grams of the substance now attracts a $100 – $250 fine instead of jail time and a civil summons instead of an arrest, provided the offender can show proof of identity and a documented promise to appear in court.
Find Addiction Treatment in Mississippi Today
The rehabs in Mississippi are partially responsible for the state's low overdose death rate and declining drug and alcohol consumption. If you or a loved one suffer from some form of substance addiction, you can contact one of the treatment centers we presented to consult with a specialist.
If you have an alcohol or drug addiction problem and you would like to find out more about addiction rehabilitation centers, call our 24/7 hotline at (888)-459-5511 to speak to our informed representatives and get help today.
Find the best treatment options. Call our free and confidential helpline
Find Drug Rehabilitation Centers Near You Anywhere In the US
Addiction Resource team has compiled an extensive list of the top drug rehabilitation facilities around the country. Click on the state you are interested in, and you'll get a list of the best centers in the area, along with their levels of care, working hours, and contact information. Haven't found the rehab you need? Call the toll-free helpline below for professional assistance.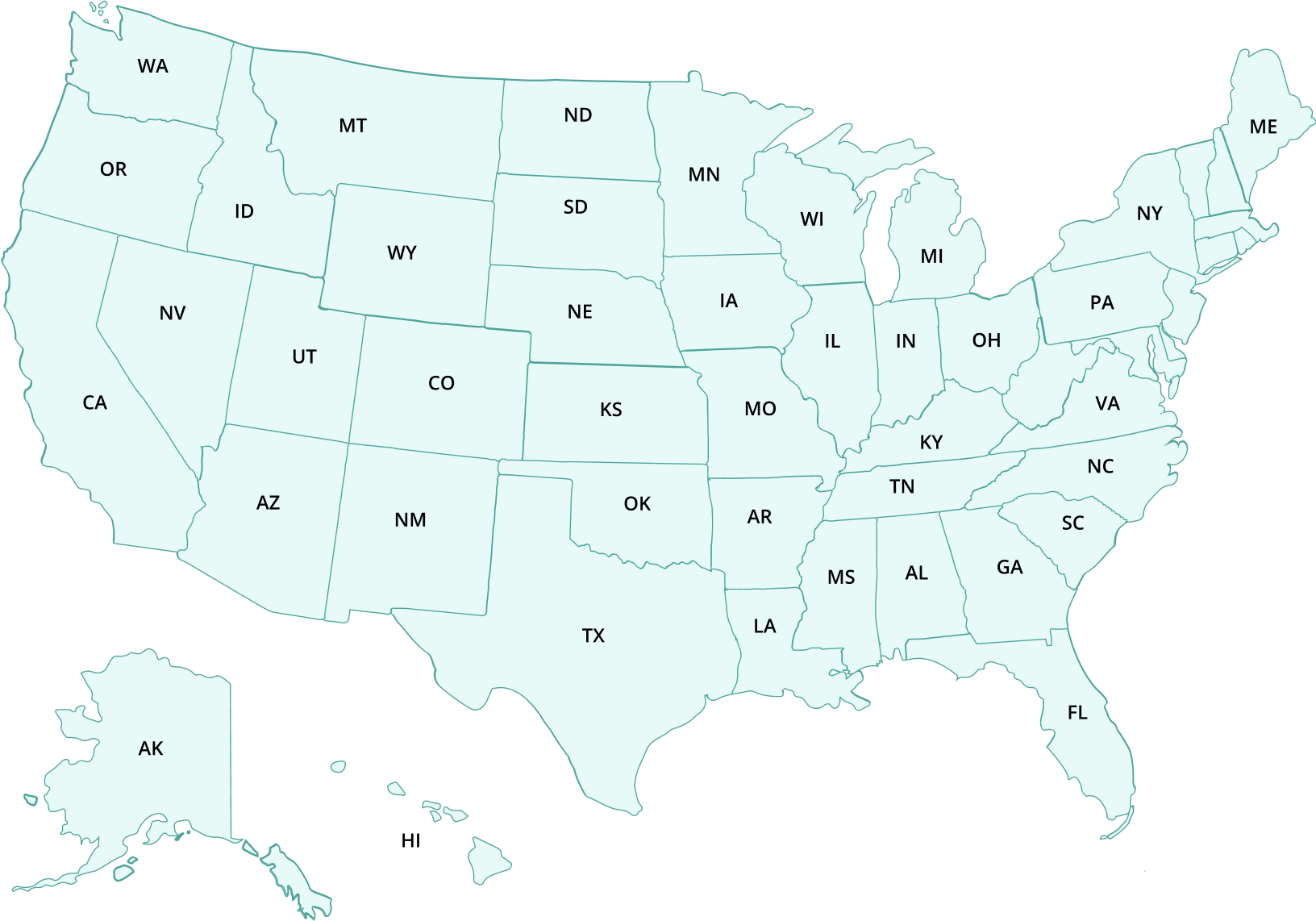 ---
Page Sources
THE MISSISSIPPI DRUG EPIDEMIC SURVEILLANCE SYSTEM. (2018). DRUG OVERDOSE DEATHS IN MISSISSIPPI. Mississippi State Department of Health. https://msdh.ms.gov/msdhsite/_static/resources/8492.pdf
Project, M. P. (2021). Mississippi. MPP. https://www.mpp.org/states/mississippi/
Viana, A. G., Trent, L., Tull, M. T., Heiden, L., Damon, J. D., Hight, T. L., & Young, J. (2012). Non-medical use of prescription drugs among Mississippi youth: constitutional, psychological, and family factors. Addictive behaviors, 37(12), 1382-1388.