Alabama is known for exceptional iron and steel production as well as an affinity to college athletics and football, but this state also has a major problem with substance abuse which is continuously on the rise. The rehab centers in Alabama are well diverse, and they treat a wide number of behavioral issues, but the number of drug addicts, especially Methamphetamine, is still on the rise, unfortunately.
In an attempt to control this statewide problem, the Alabaman authorities have developed multiple drug abuse prevention programs which work in conjunction with all drug rehabs in Alabama to scale down the number of substance abusers. The widespread use of illicit drugs is common among teenagers and adults alike.
Top 7 Drug Rehabs in Alabama
The only way to cope with such substance abuse increase in the state is not only to prevent it but also to help the addicts recover. Rehabilitation centers are usually the go-to for individuals suffering from the effects of drug and alcohol abuse. Addicts who reside within the Yellowhammer State can easily find rehabilitation facilities to cater to their needs. No matter the level of dependency and the peculiarity of the case, one can find a suitable facility that matches their criteria. Critical opioid dependency cases may seek a methadone clinic in Alabama. The following five facilities are considered to be the best alcohol and drug abuse treatment centers in Al.
Jefferson Alcoholic Foundation, Birmingham, AL
The Jefferson Alcoholic Foundation is popular among drug rehabs in Alabama. It is ideal for addicts who want to eliminate alcohol from their lives. This Alabama drug rehab center was founded back in 1980 by a group of businessmen who were recovering alcoholics and wanted to do something good for the community. JAFI treatment program here follows the 12-step approach found in multiple rehab facilities, and it features a special type of clubhouse which is open every day of the year, providing precious counseling and support for alcohol addicts.
Apart from high-quality group therapies, this rehab also focuses on social interaction and activities designed to change the focus of alcoholics to something more productive and constructive. This drug rehab in Alabama holds daily meetings at the clubhouse.
Magnolia Creek Treatment Center for Eating Disorders, Columbiana, AL
The Magnolia Creek is specifically for women over 18 years of age. This drug rehab in Alabama specializes in intensive residential treatment and dual-diagnosis, providing customized care for each patient throughout the whole treatment period. Apart from helping women deal with substance abuse and eliminate addiction, the professional counselors and therapists at Magnolia Creek also offer support for those who suffer from depression, anxiety, obsessive-compulsive disorder, self-injury issues, and other behavioral problems.
The admission process is fairly simple. Patients can contact the staff through email or by phone, discuss insurance options and payment methods, and then a transportation option will be chosen. Patients can bring comfortable clothes at the rehabilitation facility as well as books and even their own iPods, which will eventually help them in the drug recovery process. Learn more about the conditions of treatment and other Alabama psychological services in Magnolia Creek by calling the helpline number.
The Zukoski Center, Birmingham, AL
The Zukoski Center is another excellent alcohol rehab in Alabama which provides outpatient program, medication-assisted treatment (MAT), and even HIV screening for women and men over 18 years of age. This rehabilitation facility consists of 3 centers (Olivia's House, Pearson Hall, and Zukoski Center) where individuals are treated according to their specific situation. The Pearson Hall specializes in detoxification programs, the Olivia's House offers intensive aftercare programs and life-coping treatments, while the Zukoski Center deals with HIV management, HIV lectures, and screening.
All the treatment options and programs offered at this drug rehab in Alabama are approved by the Alabama Department of Mental Health, and they have been successfully used on patients for more than 25 years.
Bradford Health Services at Warrior Lodge, Warrior AL
The Bradford rehab Alabama is a healthcare company with multiple rehab centers spread across the state. The Warrior Lodge is part of this complex and strives to help patients of all ages, regardless of gender, race, or cultural background. This drug rehabilitation facility specializes in residential treatments, young programs, intensive outpatient programs, and more. The experienced staff allows residents to cook their own meals and even provide culinary workshops which help patients find a new focus while beginning a serious detox program.
The treatment period is up to 29 days, but in some cases, patients can receive a 60 or even 90 day period, depending on the recovery needs. The treatment consists of several hours of group therapies per week, outdoor activities, and at least two individual therapy sessions per week.
Rapha Residential Alcohol & Drug Treatment Center, Attala, AL
The beautiful city of Attalla hosts the Rapha Treatment Center, which offers treatment programs for males aged 18 years or up. This rehabilitation facility puts an emphasis on alcohol rehabilitation, but the professional staff can treat multiple types of behavioral problems and substance abuse issues in this Alabama men's clinic. The treatment program has two phases, and it can last for 49 days in Phase 1 or up to 4 months in Phase 2.
The specialists at this drug facility make use of a combination of recreational activities, group therapies, reading, and healthy food to bring addicts on a new and better life path.
Aletheia House, Women and Wellness Services, Birmingham, AL
Aletheia House represents the face of hope to individuals suffering from substance addiction. The rehab offers residential and outpatient treatment inclusive of medication-assisted treatment for individuals with severe addiction symptoms. Buprenorphine (Suboxone) is used in the procedure for critical opiate and heroin addiction. Residential and Outpatient for Women, pregnant women, and aftercare post-partum.  Patients can also find affordable housing for inpatients and families of those who need all the support they can get.
Their other services include:
Youth and veteran services
Healthcare and HIV services
Those who are looking for a methadone clinic in Alabama can certainly find treatment here. The facility provides a 48-bed men's treatment program and two different 16-bed women's treatment programs for individuals who are uninsured but need urgent rehabilitation.
The Lovelady Center, Birmingham, AL
The Lovelady Center is a faith-based rehab facility for women. It is a place of transformation that provides residential treatment for addiction using faith-based methodologies and processes while building togetherness, love, trust, and confidence in one's self. The facility provides accommodation, basic amenities, meals and prides itself with a high success rate on substance abuse treatment.
Drug Abuse Statistics In Alabama
Substance abuse in Alabama increased drastically in the last decade. According to a 2010 to 2011 statistic aggregated by the National Survey on Drug Use and Health (NSDUH), about 7.59% of the residents in Alabama had admitted to using illicit drugs in the previous month.
Many Alabamians are involved in the use of different types of drugs such as marijuana, heroin, and antidepressants; however, the preferred one seems to be alcohol. According to SAMHSA:
More than 200,000 people aged 12 or older were alcohol abusers in 2013
Almost 90% of the people who abused alcohol and other drugs in Al didn't seek specialized treatment
Almost 7000 Alabamians were addicted to marijuana in 2010
More than 250,000 people reported heavy alcohol use every month from 2009 to 2013
A 2018 report in Al showed that about 775 drug overdose death cases were recounted, of which half of these were closely related to opioids. Also, in the same year, medicine providers reported writing 97.5% prescriptions of opioids to every 100 persons. This was greater than the average rate for the United States and the highest in the country.
A news report revealed that drug overdose deaths in Birmingham, Alabama increased in 2020 to about 22% higher than the previous year. Opioid deaths in Jefferson County increased by 32.5% within the first half of the year 2020.
Most Drug Addicts in Alabama are Polydrug Users
The silver lining is that an increasing number of addicts seek specialized treatment and enroll in free Alabama drug rehab centers. According to the State Profile of Behavioral Health:
Almost 150 rehabilitation centers in AL treated patients for some form of substance abuse in 2010
In 201, almost 5000 people were treated for alcohol and drug abuse in an Alabama rehab, while about 1400 were treated for alcohol addiction only
Almost 16000 people were enrolled in Alabama drug rehab centers in 2011
The success rate for substance abuse rehabilitation is higher when patients come to specialized free rehabs in Alabama and commit to a dedicated drug treatment program, so each drug addict is encouraged to step forward and make a positive change in his life.
Alabama Drug Laws
The new drug and addiction treatment policy in Alabama, such as Alabama weed laws, may also serve as a constricting factor to individuals who may desire to get help for their drug addiction. The law implies that parents who have undergone rehabilitation for drugs or alcohol more than twice in a period of 5 years would likely lose custody of their children. This may impact the decision of the individual to seek help for addiction when necessary.
Is Weed Legal in Alabama?
The state of Alabama has strict drug laws with serious penalties for the possession, sales, trafficking, and cultivation of scheduled substances such as marijuana, opioids, and others. Possession of a controlled substance Alabama may be fined with criminal charges.
For instance, here are some Alabama weed laws:
| | | | |
| --- | --- | --- | --- |
| Classification | Substance | Criminal Charge | Sentencing |
| Schedule I controlled substance | Marijuana (Personal use) | Class A Misdemeanor | 1 year sentence and $6,000 max fine |
| Schedule I controlled substance | Subsequent Marijuana (personal use) | Class D Felony | 5 year sentence, max fine of $7,500 |
| Schedule I controlled substance | Sale of Marijuana | Felony | 2-20 years, $30,000 max fine |
It is absolutely necessary to seek lasting help for substance addiction, rather than risk the possibility of self-inflicted harm or getting into a situation with the law.
The rehab centers in Alabama strive to come up with customized treatment options for teenagers who are younger than 18 years old, to help them eliminate addiction and prevent relapse. Medical detoxification might be required in some cases and it is essential for a successful recovery program.
Joining a Drug Rehab in Alabama is Just One Phone Call Away!
Drug addicts are never alone in their fight with addictions. So many patients have successfully eliminated substance abuse and learned how to live healthy while coping with life issues in a safer and less destructive way, so there is hope for every abuser to begin a new life.
If you or your loved one have difficulties coping with life issues and routinely find solace in substance abuse, seek help immediately. Call (888)-459-5511, speak with one of our therapists, and begin your journey towards freedom and recovery!
Find the best treatment options. Call our free and confidential helpline
Find Drug Rehabilitation Centers Near You Anywhere In the US
Addiction Resource team has compiled an extensive list of the top drug rehabilitation facilities around the country. Click on the state you are interested in, and you'll get a list of the best centers in the area, along with their levels of care, working hours, and contact information. Haven't found the rehab you need? Call the toll-free helpline below for professional assistance.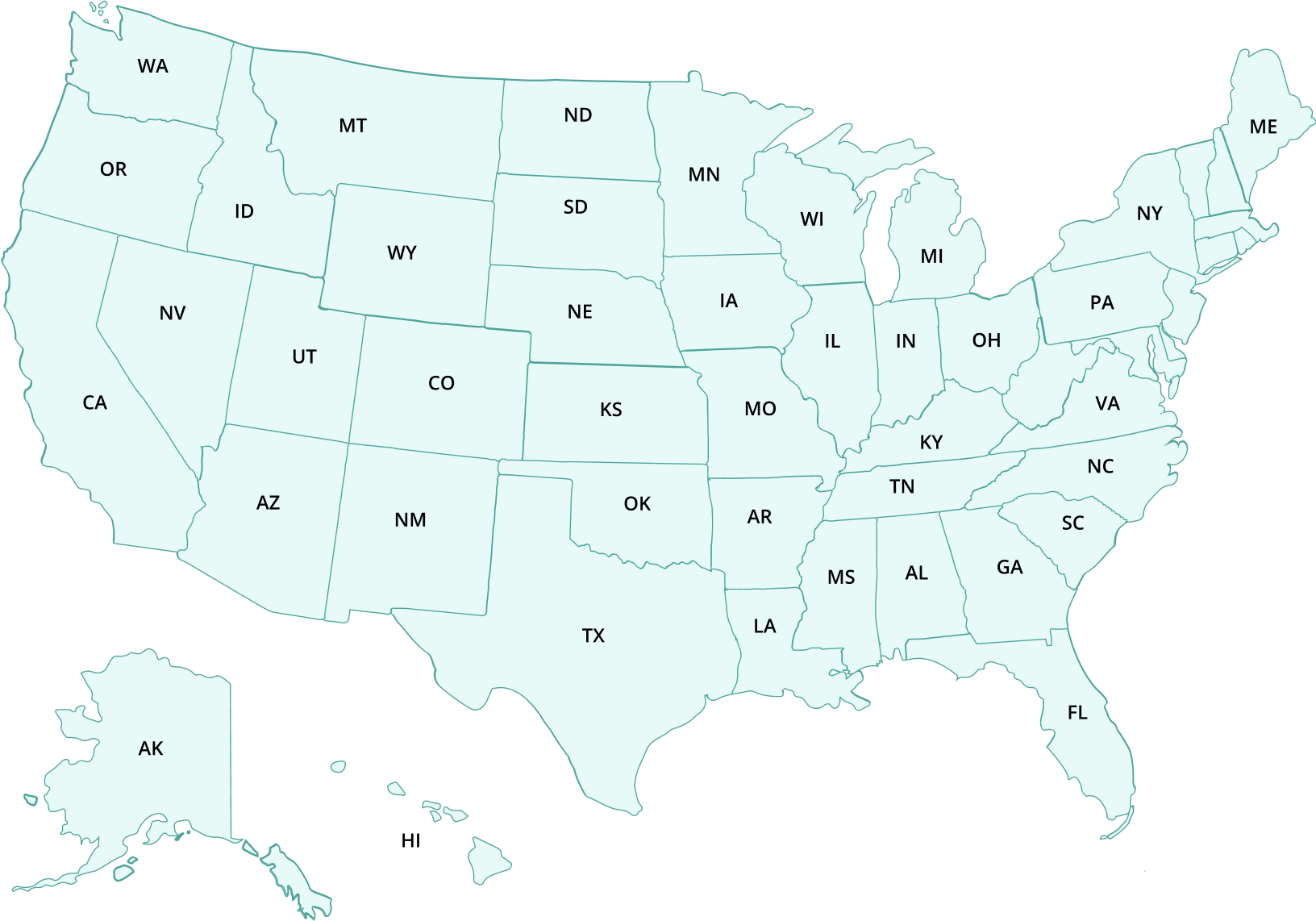 ---
Page Sources
Alabama Operations Center/ Golf Coast HIDTA Montgomery Alabama. Alabama 2021 Drug Threat Assessment. https://druguse.alabama.gov/assets/files/2021AlabamaDrugThreatAssessment.pdf
Alabama Drug Control Update https://obamawhitehouse.archives.gov/sites/default/files/docs/state_profile-alabama.pdf
2021 Alabama Drug Threat Assessment. https://www.drugabuse.gov/drug-topics/opioids/opioid-summaries-by-state/alabama-opioid-involved-deaths-related-harms
AL.com. Opioid Crisis Roars Back In Alabama, As Overdoses Rise During Pandemic. Sept 20, 2020. https://www.al.com/news/2020/09/opioid-crisis-roars-back-in-alabama-as-overdoses-rise-during-pandemic.html