Alabama, the Yellowhammer State, is home to more than just their beautiful state bird. It is also home to the aerospace and automotive industries that have recently provided Alabama's economy a boost. Despite the growth, Alabama's economic revival from the recession is considered one of the slowest in the country. Perhaps the sluggish recovery of the state's economy contributes to the widespread use of illicit drugs.
The popular drugs are methamphetamine, cocaine, and marijuana. Alabamians are not immune to alcoholism, either, but the state does have one of lowest death rates in the United States for alcohol poisoning. Interestingly, in 2015, Alabama had more than 5 million opioid prescriptions written—that equates to a rate of over one opioid prescription per person, the highest rate in the nation. Alabama is taking responsibility, however.
The Best Top 5 Rehab Centers in Alabama
1. Bradford Health Services – The Reprieve
The Bradford Reprieve strives to create a spiritually sound environment that is creative, caring, fun, and most of all, positive. At Bradford Reprieve, they believe recovery is achieved through cultivating positive connections. A good candidate for their resources are men struggling with alcohol and drug addiction and are searching for a 12-Step program. Spiritual concepts and principals are their foundations to helping men find direction and accomplish goals not only in recovery but life as well. Bradford Health Services assists with men wanting to transition back to college or into a career.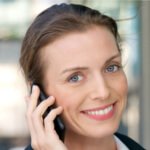 Hope Without Commitment
Find the best treatment options. Call our free and confidential helpline

2. The Treatment Centers, Inc.
The Treatment Centers, Inc., founded in 1993, is committed to helping people overcome opioid addiction. Their medically assisted treatment programs involve both individual and group counseling. They currently have two locations: The Gadsden Treatment Center is in Gadsden, Alabama and Shoals Treatment Center is in Sheffield, Alabama. Once a client has enrolled, they advance through four stages of intensive, controlled methadone treatment.
3. The Fellowship House
The Fellowship House provides a continuum of care—they offer a substance abuse recovery program created to assist the specific needs of someone suffering from drug addiction, alcoholism, and co-occurring disorders. The dual-diagnosis program has a pretreatment program to provide quick access to supportive services for candidates. Pretreatment classes are provided on a weekly basis, on-site and at community agencies. Sessions are based on educating individuals about what the levels of treatment are, how the levels are relevant to recovery, and goal clarification. Also, Pretreatment peer support and case management specialists are used to assist with client's unique needs. The Fellowship House also provides an intensive residential treatment program and an outpatient program tailored to the individual's needs.
4. St. Anne's Home
St. Anne's Home is a low-intensity residential program located in the historic district of downtown Birmingham, Alabama. St. Anne's Home prioritizes admissions for pregnant women, women with dependent children, and IV drug users. The substance abuse rehabilitation program at St Anne's Home is designed to provide services to female clients, age 19 or older, in a peaceful and calm setting. The holistic approach prepares women to establish a new life emotionally, mentally, physically, vocationally, and spiritually.
5. Alcohol and Drug Abuse Treatment Centers
The Alcohol and Drug Abuse Treatment Centers (ADATC), manage three well-known facilities—Pearson Hall, Zukoski Center, and Olivia's House. ADATC views drug addiction and alcohol addiction as a primary, progressive disease that needs professional medical attention. According to ADATC, some individuals and families attempt to treat this disease alone, but unfortunately, improvements are likely temporary, and the relapses may be more severe. Pearson Hall is a short-term crisis stabilization detox program serving both male and females. The Zukoski Center provides intensive outpatient services designed to assist clients in restructuring their lives in total abstinence. Olivia's House provides holistic care for chemically addicted women and their children for up to 12 months.
What Rehab Programs You'll Find in Alabama
Medical Detoxification in Alabama
Several Alabama drug rehab facilities provide assistance to addicted adults and adolescents. It is strongly encouraged that people wanting to end their dependence on substances undergo a medically supervised detox. Medical detoxification is a treatment conducted by medical specialists before the rehabilitation for the addiction starts. The University of Alabama at Birmingham, for example, has a stabilization unit for male and female adolescent and adult patients.
Medication-Assisted Rehab in Alabama
Opioid addiction is prevalent in high numbers in Alabama; therefore many treatment centers recognize that medication-assisted treatment (MAT), such as methadone, buprenorphine or Suboxone are needed to address withdrawal symptoms and cravings. The Gadsden Treatment Center, Huntsville Recovery, and Tri County opioid Treatment Centers can help.
Data indicates that the average age of a first-time user of illicit drugs is between the ages of 15 and 22. The number of overdose deaths rose 82% from 2006 to 2014. Fortunately, Alabama is adamant about tackling its drug abuse issues. Rehab programs are accessible to those in need—no matter if a person lives inland or on the coast.