Utah is one of the largest states in the western part of the United States. It is 13th state by size, and unfortunately, it ranks 7th place in overdose deaths. The statistics in drug abuse in this country is terrifying. There has been a 400% increase in deaths from misuse and abuse of prescription drugs from 2000 to 2015. Furthermore, in average 24 Utahns died every month from prescription drug overdoses in 2015.
Fortunately, there is a silver lining, and it comes in the shape of the rehab centers. So, take a better look at the top rehab centers in Utah, according to the user reviews.
Top 5 Rehab Centers in Utah
Zion Recovery Center
Zion Recovery Center provides treatments for both drug and alcohol addiction. It guarantees your recovery after their either inpatient or outpatient programs. However, if this is not the case, you may return to one of their treatment facilities free of charge. Experts at this center will take care of you on many levels – from detoxification and inpatient/residential treatment to transitional living, outpatient treatment, sober living and finally aftercare treatment. They offer inpatient programs on a 30, 60 or 90 day regimen. Moreover, you are provided with both individual and small-sized group therapies (up to 5 clients), as well as family therapies. They rely on the teachings of Christ and incorporate them into the programs. This does not mean that you have to be a practicing Christian or even a believer to attend their facility, but that you have "a willing heart and open mind to the fact that Christ's teachings can help you achieve lifelong sobriety".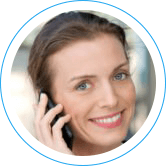 Hope Without Commitment
Find the best treatment options.Call our free and confidential helpline
Pathways
Pathways Rehab Center is situated in Salt Lake City, Utah, and it was founded in 2007. They help Utah's teenagers and their families reclaim their lives from alcohol and drug abuse, as well as from gambling and pornography addiction. The tests which are used in this rehab center include genetic and hormone testing, and Cranial Stimulation Utah. Their treatment programs are completely individualized, which means that they will dedicate their time and knowledge to help you. Some of the therapies in the individualized treatment program are:
Art and Music Therapy
Anxiety Treatment
Group Therapy
Family Therapy
Cognitive-Behavioral Therapy
Recreational Therapy
Furthermore, they offer outpatient programs too and monitor the outcome of their clients for up to three years.
Cirque Lodge
Cirque Lodge has two rehab centers, where one is located in the beautiful mountains of Sundance and the other in Provo Canyon. It is licensed by the State of Utah and is accredited by the Joint Commission for the Accreditation of Healthcare Organization (JCAHO). They are providing personalized alcohol and drug rehabilitation programs, with a guaranteed confidentiality. You will be given individual therapeutic session from professionally licensed counselors, a couple of times a week. This center is known for experiential therapy, and a 12-step recovery program which has helped in treating addictions for over 70 years. They also incorporate indoor and outdoor activities into the therapies. Equine therapy is also worth mentioning, since the residents participate in the building of their horses, and in the same way help re-build themselves. Apart from individual therapies, you can also be provided with group or family therapies, depending on your needs.
Alpine Recovery Lodge
This rehabilitation program is designed to give you individualized care in an intimate setting. Whether you are there for alcohol or drug abuse you will first be provided with a detailed psychological evaluation and substance assessment, after which the results will be incorporated into your rehabilitation treatment. This is the list of programs you can undergo in this center:
Cognitive Behavior Therapy
Rational Emotive Behavior Therapy
Dialectical Behavior Therapy
Trauma and PTSD Treatment
The 12 steps
Meditation/Mindfulness
Yoga and other Holistic Treatment
Emotional Processing
You can benefit from this rehab center in many ways, some of them being tailored treatments in an intimate settings, aftercare counseling, individual attention and 24/7 support and professional counselors and therapists.
The Phoenix Recovery and Counseling Centers
The mission of the Phoenix Recovery and Counseling Centers is "empowering individuals and families suffering from addiction and mental health disorders, to celebrate life through lasting solutions." They provide addiction recovery services and mental health services. You can choose from The Intensive Outpatient Day Program to Intensive Outpatient Rehab and General Outpatient.
The Intensive Outpatient Day Program provides you with a schedule from Monday to Friday. It is a tailored blend of experiential experiences, therapeutic education and process groups combined with individual therapy. The Intensive Outpatient (IOP) Drug Rehab Program also offers a customizable schedule from Monday to Friday with the aim to help the patient go through the recovery as smoothly as possible.
General Outpatient cuts down the program from 4 nights per week (as in the IOP) to what is clinically adequate for the recovering person. The first step is the cut-down to 3 nights and then to 2 nights per week. Individuals continue to work with their individual therapist and substance abuse counselor during the program.
What Rehab Programs You Will Find in Utah
The 12-step program
The 12-step program is one of the most popular programs for overcoming drug and alcohol addictions. It is often combined with other kinds of treatment, such as dual diagnosis, cognitive and experiential therapy in order to help individuals recover from their addictions. Although most of the rehab centers offer this kind of program, the most popular ones in the state of Utah include the Zion Recovery Center, Cirque Lodge and The Phoenix Recovery Center.
Intensive Outpatient Program
The Intensive Outpatient Program, also known as IOP, helps individuals struggling with alcohol and drug addictions by treatment services and support programs. It does not require residential or partial day services, but allows them to participate in their everyday activities and then participate in the therapy in the specialized facility in the morning or in the late afternoon. You can find such programs in The Phoenix Recovery Center or in the Zion Recovery Center.
The statistics regarding substance abuse in Utah is alarming. The reported number of people who entered rehab programs for alcohol abuse in 2010 was 4,030. In addition, there were 2,042 of those who admitted abusing alcohol with some other drug. Heroin, marijuana, amphetamines and stimulants along with prescription drugs are most commonly abused substances in this state. According to the statistics, substance abuse problem is the cause of the death in 68.3% of cases.