The statistics regarding drug addiction in UT and across the country are grim because the bonds of addiction are hard to break, no matter the drug used: heroin, marijuana, amphetamines, etc. Getting clean means going beyond abusing a given substance; it means changing thought patterns, treating underlying conditions, and making a lifelong commitment. None of this is easy to do, but getting clean is possible with the best rehab in Utah.
Quality Utah Rehabilitation Centers: The Top 8 Best Options
While Utah has numerous addiction rehabilitation centers, it is natural that some will be better than others. It could be due to their results, varied treatment options, setting, and more. Below, we have selected the top eight best rehabs in Utah.
Maple Mountain Recovery Treatment Center Mapleton, UT
Maple Mountain Recovery is located in Mapleton and is open to all patients over 18 who are willing to stop abusing drugs. However, they do not offer outpatient treatment. Instead, this Utah rehabilitation center offers care that addresses their patients' complete psychological health needs; this means digging more profound than the addiction, which is usually just a symptom of underlying conditions. In addition to addressing mental health conditions, they are also equipped to work with pain disorders that also often contribute to the drive to use drugs and other addictions, such as gambling and pornography addiction.
Related to this is Maple Mountain Recovery's commitment to healing mental and spiritual wounds. In many cases, addiction and other behavior disorders are triggered by underlying psychological damage in the patient's life. Here, therapists employ trauma and associative awareness therapy that alters the response the brain has to painful memories to make it easier to cope.
In addition to their trauma therapy, Maple Mountain Recovery in UT also offers numerous other treatment forms that help set it apart. Some of its more interesting offerings include the use of a sweat lodge, incorporating sports like bowling, and specialized therapies for women. The center accepts some insurance plans and also offers financing.
Cold Creek Behavioral Health Salt Lake City, UT
Cold Creek Behavioral Health is a drug abuse rehabilitation center located in Brighton, which has received nationwide recognition. Part of what sets Cold Creek apart from other addiction rehabilitation centers in the state and across the nation is that it accommodates those who are not religious or spiritual; instead of the traditional steps program, the center places significant emphasis on the role of God in the recovery process.
Rather than a 12-step approach, Cold Creek center uses therapies based on bio-psycho-social and cognitive behavioral therapy treatment methods. Their programs have limited enrollment, with a maximum of 10 patients being treated at any given time, allowing for more direct and individualized care. In addition to residential treatment, they also offer outpatient care, day programs, and a sober living environment.
Cold Creek Behavioral Health in UT offers patients dedicated treatment in one of the most relaxing environments any Utah rehab facility can offer. To help patients access the care they need, they accept most major insurance plans and have financing options.
Alpine Recovery Lodge, Alpine, UT
The majority of religiously affiliated individuals in UT identify as Mormon. Despite this, few Utah rehabilitation centers identify as Mormon-friendly, but Alpine Recovery Lodge in Alpine, Utah. This is important, as Mormon doctrine address substance abuse more directly than is seen in most other denominations and having staff that understands this can make a significant difference in recovery.
Alpine Recovery Lodge offers Utah residents both inpatient and outpatient rehab treatment. In addition to helping people battle their addiction, they also have intervention specialists on hand. These specialized staff members are trained in assisting those resistant to help see their problems and lead them towards recovery.
Alpine Recovery Lodge adapts their treatment to the needs of the patient. In addition to group and family therapy, they also utilize cognitive behavioral therapy and eye movement destination and reprocessing. Some insurance plans are accepted, and financing is available.
Spirit Mountain Recovery, Eden, UT
Spirit Mountain Recovery in Eden, Utah, is a men-only drug and alcohol rehabilitation facility that offers residential, outpatient, and day programs. It does not use the traditional 12 steps found in many programs, instead of utilizing proven best practices in substance abuse rehabilitation. Key to their approach is a treatment that goes deeper than addiction, addressing underlying behavioral issues and trauma that are often fuel for addiction.
Spirit Mountain Recovery employs numerous forms of therapy. Which ones are used with an individual rehabilitation patient will depend on their specific needs. Amongst the therapies in their arsenal are yoga, medication-assisted treatment, cognitive behavioral therapy, and motivational interviewing. Patients spend a minimum of six hours per week in counseling.
Spirit Mountain Recovery offers Utah residents plenty of options for supplemental activities that boost addiction recovery outside of counseling. The shortest allowed treatment program is 30 days, but the center will work with patients for six months or more, depending on their needs. This Utah rehab center accepts most insurance plans and offers to finance.
Southwest Behavioral Health Center: Horizon House, Cedar City, UT
Finally, we have Southwest Behavioral Health Center: Horizon House—a rehabilitation center located in Cedar City. Compared to the other centers on this list, Horizon House provides the most clinical approach to treatment. However, this does not mean it is ineffective; while it has fewer bells and whistles than other centers, it still delivers quality care.
Horizon House drug treatment center offers clinical evaluations, assessments for use in court, education programs, day treatment, and residential treatment, amongst other services. The SWBH center strictly serves female patients, focusing their approach to research on addiction in women. In addition to therapy with a substance abuse counselor, the center can assist with childcare, transportation, and more. They are also affiliated with Desert Haven, which houses women and their children throughout the rehabilitation process.
Also, setting Horizon House apart from the rest of the rehabilitation centers is accepting Medicaid and Medicare. While this isn't the same as free drug rehab centers, it is similar as long as the patient has public insurance. As such, it is the most accessible center on our list.
Cirque Lodge, Orem, UT
Cirque Lodge rehab center in Utah is located near the deluxe view of the Rocky Mountains. It is a private place where one can get the most effective experiential and behavioral therapy. The renowned 12-step treatment is a significant part of the healing process.
In addition, Cirque inpatient drug rehab Utah ensures 24-hour monitoring by medical professionals to expedite recovery.
What treatment programs can you find in Cirque rehab center in Utah? The programs include Cognitive therapy, Dual diagnosis, 12-step program, Family healing program, experiential therapy, drug and alcohol detox. It is one of the most advanced detox centers in Utah.
Pinnacle Recovery Center, Holladay, UT 84121, United States
The Pinnacle Recovery center in UT is renowned for offering the finest treatment services to those struggling with addiction. The inpatient drug rehab is well equipped with basic amenities, an on-staff chef, professional medics, and an environment that enables healing.
In addition, the detox center in Utah is located just outside of Salt Lake City and offers treatment programs for men and women. The programs offered at the inpatient drug rehab in Utah include dual diagnosis, individual therapy, detox, and treatment for all forms of mental health issues.
Renaissance Ranch, Bluffdale, UT
The renaissance is a rehab center in Utah that offers online and offline support classes with a large community to share experiences with.
The facility also offers insurance verification services and personal consultation and allows the client to choose the right program. The faith-based rehab center is one of a kind and expedites treatment using the 12-step recovery program. The facility also utilizes modern treatment procedures while administering medical detox, EMDR, residential and outpatient programs, family counseling, etc.
Treating Addiction in Utah
The beauty of the rehab centers in UT is that they are usually strategically placed in environments that support and promote healing. Most of the rehab centers in Utah have experts that work around the clock to ensure that every patient is well attended to and that progress is effectively tracked to identify the next line of action.
What Fuels the Need for a Drug Rehab Center in Utah?
In Utah, substance abuse does not follow the same patterns as it tends to in other states. Compared to the national average, alcohol abuse is low, while drug use is roughly par with a normal in the United States. Additionally, the rates of abuse amongst teens are significantly lower than the national average, no matter the substance used. However, Utah residents report higher-than-average levels of mental health struggles and suicidal thoughts, which means there is potential to fuel more significant levels of addiction as time goes on, increasing the need for treatment at Utah drug rehabilitation centers.
While just 5.6 percent of residents report monthly drug use, drug overdoses are still significant, accounting for more deaths in UT than car crashes. The most commonly abused drugs are general stimulants, followed by marijuana and heroin. However, teens are turning to recreational use of painkillers more in recent years, driving an increased need for underage rehab programs.
Here are some statistics on the prevalence of drug addiction, overdose, and the likes in UT:
Reports showed that stimulants such as methamphetamines were the most commonly used drugs in UT. This was confirmed by the number of cases cited during treatment admissions in the state. In 2011, at least 30% of entries in UT were related to stimulant use.
In 2009, the state of Utah witnessed a drug-induced death rate that was higher than the national average.
About 5.6% of the residents of Utah admitted to using illicit drugs in the previous month. This is lower than the 8.82% national average.
In the same year, medical healthcare providers wrote at least 57.1 prescriptions of opioid medication for every 100 patients.
In 2003, the State Division of Substance Abuse reported that 33.5% of 12th graders in UT used tobacco, alcohol, and other illicit drugs at least once in their lives.
A drug rehab Utah is easily the most convenient way to tackle the issue of addiction for residents of the state. However, addiction recovery is a sensitive matter and requires only the best drug treatment centers in Utah.
About 5.6% of the residents of Utah admitted to using illicit drugs in the previous month. This is lower than the 8.82% national average.
In 2018, 437 deaths due to drug overdose involving opioids were recorded in UT.
Utah topped the charts as one of the states with a record of cocaine use in 2009-2010.
Addiction Recovery in Utah at a Glance
Utah does not offer any state-funded drug rehab treatment centers; however, the government partners with numerous organizations that help people stop abusing drugs and alcohol. The specifics of what drug rehab in Utah looks like varies from center to center and even from person to person, as most facilities will customize their approach based on the patient's needs.
What should a quality rehabilitation center offer? There are specific best practices that quality drug rehab centers in Utah will abide by. These include dual diagnosis treatment, meaning the facility addresses other behavioral health problems that contribute to addiction. Varied treatment options, reevaluating treatment plans as time goes on, and offering sufficiently long programs to give patients the foundation they need for recovery. Inpatient/residential treatment is also essential to consider. While addiction is not considered a curable disease, it is one that can be successfully managed through rehab and recovery in UT.
Utah Drug Laws
Utah drug possession laws discriminate against the use of illicit drugs of all sorts. Possession of these drugs may lead to a jail sentence and a fine. Therefore, it is crucial to understand the consequences of scheduled drug possession in the state to avoid unlawful possession.
Is Weed Legal in Utah?
According to Utah weed laws, cannabis is illegal in the state for recreational purposes; however, medical use of cannabis was approved in 2018. Here are the penalties for possession of weed in Utah.
| | | | |
| --- | --- | --- | --- |
| Drug Offense | Penalty | Possible Incarceration | Maximum fine |
| Less than 1 oz | Misdemeanor | 6 months | $1000 |
| 1 oz to 1 lbs | Misdemeanor | 1 year | $2,500 |
| 1 to 100 lbs | felony | 5 years | $5000 |
| Higher than 100 lbs | felony | 1 to 15 years | $5,000 |
Utah Rehabilitation Centers Help People Live Better Lives
Those looking for a rehab center in Utah can easily find one that meets their specification. There are places dedicated to beating drug and alcohol addiction; from free drug rehab centers in Utah to luxury centers that feel more like a retreat than a recovery center. Ultimately, successful results come down to a combination of commitment on the part of the patient and selecting the right addiction treatment center for their needs. And the right fit is out there; it will just take a little research to find the rehabilitation center for treating their addictions.
Find the best treatment options. Call our free and confidential helpline
Find Drug Rehabilitation Centers Near You Anywhere In the US
Addiction Resource team has compiled an extensive list of the top drug rehabilitation facilities around the country. Click on the state you are interested in, and you'll get a list of the best centers in the area, along with their levels of care, working hours, and contact information. Haven't found the rehab you need? Call the toll-free helpline below for professional assistance.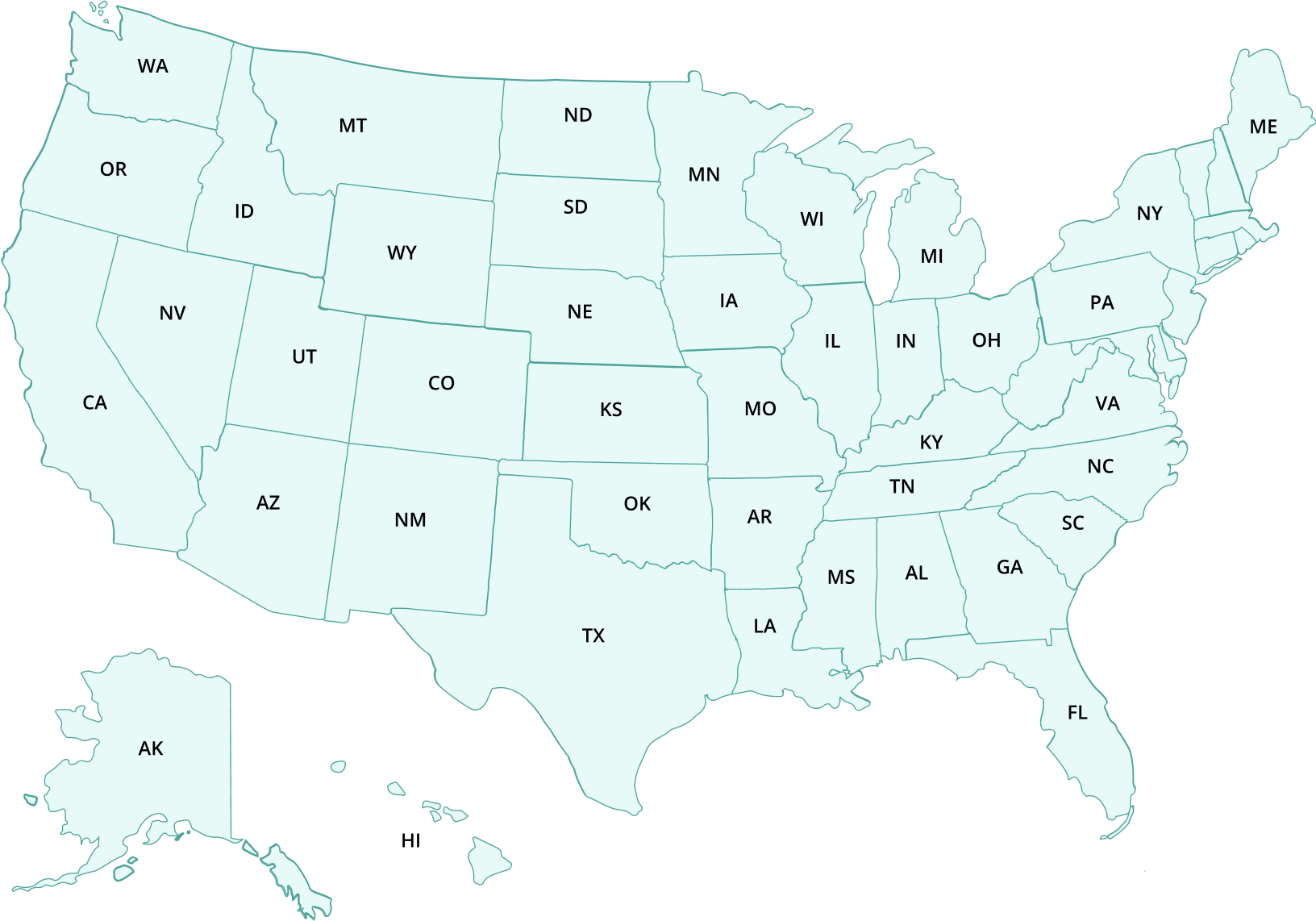 ---
Page Sources
Executive Office of the President of the United States. Utah Drug Control Update https://obamawhitehouse.archives.gov/sites/default/files/docs/state_profile_-_utah_0.pdf
NIDA. 2020, April 3. Utah: Opioid-Involved Deaths and Related Harms. Retrieved from https://www.drugabuse.gov/drug-topics/opioids/opioid-summaries-by-state/utah-opioid-involved-deaths-related-harms
University of Utah, Training Module One: Incidence & Prevalence of Substance Abuse, https://uofuhealth.utah.edu/utahaddictioncenter/training-resources/training-modules/incidence-prevalence-substance-abuse.php