According to the Substance Abuse and Mental Health Services Administration, the rate of illicit drug use in Utah is around 12.4%. Although it is lower than the national average, which is around 14.7%, these statistics are highly alarming. Additionally, the individuals who are most at risk of this illicit drug use are those above 12 years old. Furthermore, the rate of substance use disorder in Utah is said to be 7.4%.
The question is, can a Utah drug rehab center like Spirit Mountain Recovery help lower these rates?
Spirit Mountain Recovery: An Overview
Founded in 2016 by a father and son tandem, this drug rehab in Utah is a private, non-profit organization that focuses on treating substance use disorder in men alone. The center was built because of Chris, the father who experienced the bad effects of untreated addiction. After finding a way to recover, he then dedicated his life to helping other people who struggle with the same issues as well. The first client in this drug rehab in Utah was a methamphetamine addict. After his residential treatment and successful recovery, Chris was challenged to continue offering the facility to other men who are addicted to other substances.
As part of the treatment program at Spirit Mountain Drug Rehab, UT, clients receive 1-2 hours of individual counseling each week to make sure their unique requirements are met. The healthcare workers in this facility provide each client with 14 hours of weekly clinical counseling as part of their evidence-based program. Clients participate in a comprehensive treatment program that tries to address the underlying causes of substance addiction, ranging from dialectic group to cognitive behavioral therapy.
Find the best treatment options. Call our free and confidential helpline
Housing and Food at Spirit Mountain Drug Rehab Utah
Spirit Mountain facility first began in Utah. In this location, a stunning contrast to the southwestern United States majestic mountains and desert can be seen. Clients can also use these sceneries to challenge themselves as they can go hiking and do other outdoor activities. Additionally, clients will surely experience the tranquility of flowing rivers outside the campus. The campus is very intimate as it is only an 8-bed facility, and only men are enrolled in this center.
Inside the campus are a comfy living room, spacious dining area, and semi-private rooms. Generally, this drug rehab in Utah is more of a retreat house where clients can reflect and follow the recovery journey that is best suited for them. In each room, there are two beds with luxurious room settings. The scenic views outside the campus can also be seen from each room. When it comes to meals, this alcohol rehab Utah center offers custom-made meals which are served and prepared by a nutritionist.
Spirit Mountain Treatment Options
When it comes to the levels of care, this drug rehab in Utah offers the following:
Long-Term Residential
Short-Term Residential
Day Treatment
For specific treatment options at Spirit Mountain Recovery Drug Rehab, UT, take a look at the information below:
Drug Addiction
Anxiety
Depression
ADD or ADHD
Bipolar Disorder
Delusional Disorders
The length of treatment in this center depends on the substance the clients have used and how long the client has been taking it. Additionally, the more co-occurring disorders, the longer the treatment as well.
Therapies at Spirit Mountain Recovery Drug Rehab, UT
When it comes to therapies, the types of modalities offered in this facility are as follows:
Individual Therapy
Group Therapy
Family Therapy
All of these therapies follow an evidence-based approach. For specific therapies, take a look at the information below:
Acceptance and Commitment Therapy (ACT)
Acupuncture
Animal Therapy
Aromatherapy
Art and Dance Therapy
Didactic Group Therapy
Gestalt Therapy
Horticultural Therapy
Hypnotherapy
Interpersonal Therapy
Massage Therapy
Meaning-Centered Therapy
Mindfulness Therapy
Mindfulness-Based Cognitive Therapy
Narrative Therapy
Play Therapy
Psychodrama Therapy
Psychoeducation
Recreation Therapy
Reiki
Relaxation Therapy
Solution-Focused and Goal-Oriented Therapy
Sound Therapy
Spiritual Care
Yoga
All of these therapies follow a holistic and experiential approach. Take note that this center does not incorporate 12-step facilitation. Practitioners in the center believe that recovery may be practiced by clients alone.
Spirit Mountain Recovery Drug Rehab, UT Payment Options
This rehab center accepts self-payment and insurance. Some of the insurance companies covered include Beacon Health Options, First Health Network, Cigna, Tricare, and Aetna.
Licenses and Accreditations
This center is accredited by The Joint Commission.
Spirit Mountain Recovery Drug Rehab, UT Advantages
One of the advantages of this center is its quiet mountain valley environment. Clients can exercise outside and breathe clean air. There are 7 National and State Parks in Utah that are close by. The facilitators help the clients make the most of every opportunity to be outside. That is why outdoor activities are also done. For guys in recovery, camping, hiking, paddleboarding, kayaking, playing golf, and other outdoor activities have a profoundly restorative effect.
There is also a large swim spa that is favored for its convenience and capacity to advance general wellness despite its luxurious nature. This amenity also offers an infinite current to swim against for exercise, competition, or even just for fun. Aside from the swim spa, a fully-equipped fitness room and game room are also available to use in the center.
Staff at the Facility
Spirit Mountain Recovery is uniquely suited to address any underlying behavioral health issue exacerbating or causing an individual's addiction through the help of the highly skilled competence of physicians, psychiatrists, nursing staff, and psychologists.
Chris Farni, BaA, MBA
Chris Farni is the President and Co-Founder of this drug rehab in Utah. He offers the facility expertise in financial management and company operations. He has over 40 years of company management expertise as an entrepreneur. He has lived in and around addiction since he was 10 years old, giving him firsthand knowledge of all elements of substance usage. Chris holds an economics bachelor's degree from the University of Minnesota and a master's degree in business administration from the University of Dallas. After serving five years in the US Army as a Captain in the Finance Corp, Chris began his career as a Certified Professional Accountant and then worked as a Financial Officer for a number of progressive firms. Chris has also served as an adjunct professor at a college.
Matthew Farni, CPSS
Matthew Farni is the Lead Peer Support Specialist in the center. He struggled with drug and alcohol addiction for many years before realizing that his own self-centered way of life wasn't working. Matt worked assiduously, one day at a time, to stay sober and to be of service after obtaining the assistance he needed.
Since he has been sober for more than 7 years, Matt has made it his mission to provide others with the resources they need to maintain their own recovery. Matt's desire to make a difference in people's lives inspired him to become a Certified Peer Support Specialist. In this role, he can put his innate and acquired skills as a kind, intelligent, enlightened, helpful leader, and confidant to work.
Todd Soutor, BA, PhD
Dr. Todd Soutor is the Clinical Director and one of the Psychologists in the center. He graduated from Dartmouth College with a Bachelor of Arts in Psychology before going on to obtain his Doctor of Philosophy in Psychology from both Utah State University and Dartmouth. Dr. Soutor has completed a range of tasks in psychological testing, psychological assessment, and therapeutic counseling while working in private practice. As Davis Behavioral Health Care's Director of Intensive Services, Dr. Soutor is responsible for managing the Residential Crisis Response Unit and Jail-Based Mental Health Services. Dr. Soutor is a member of the Executive Leadership Team for the State of Utah and is a certified trainer-examiner in mental health and substance abuse.
Find Drug Rehabilitation Centers Near You Anywhere In the US
Addiction Resource team has compiled an extensive list of the top drug rehabilitation facilities around the country. Click on the state you are interested in, and you'll get a list of the best centers in the area, along with their levels of care, working hours, and contact information. Haven't found the rehab you need? Call the toll-free helpline below for professional assistance.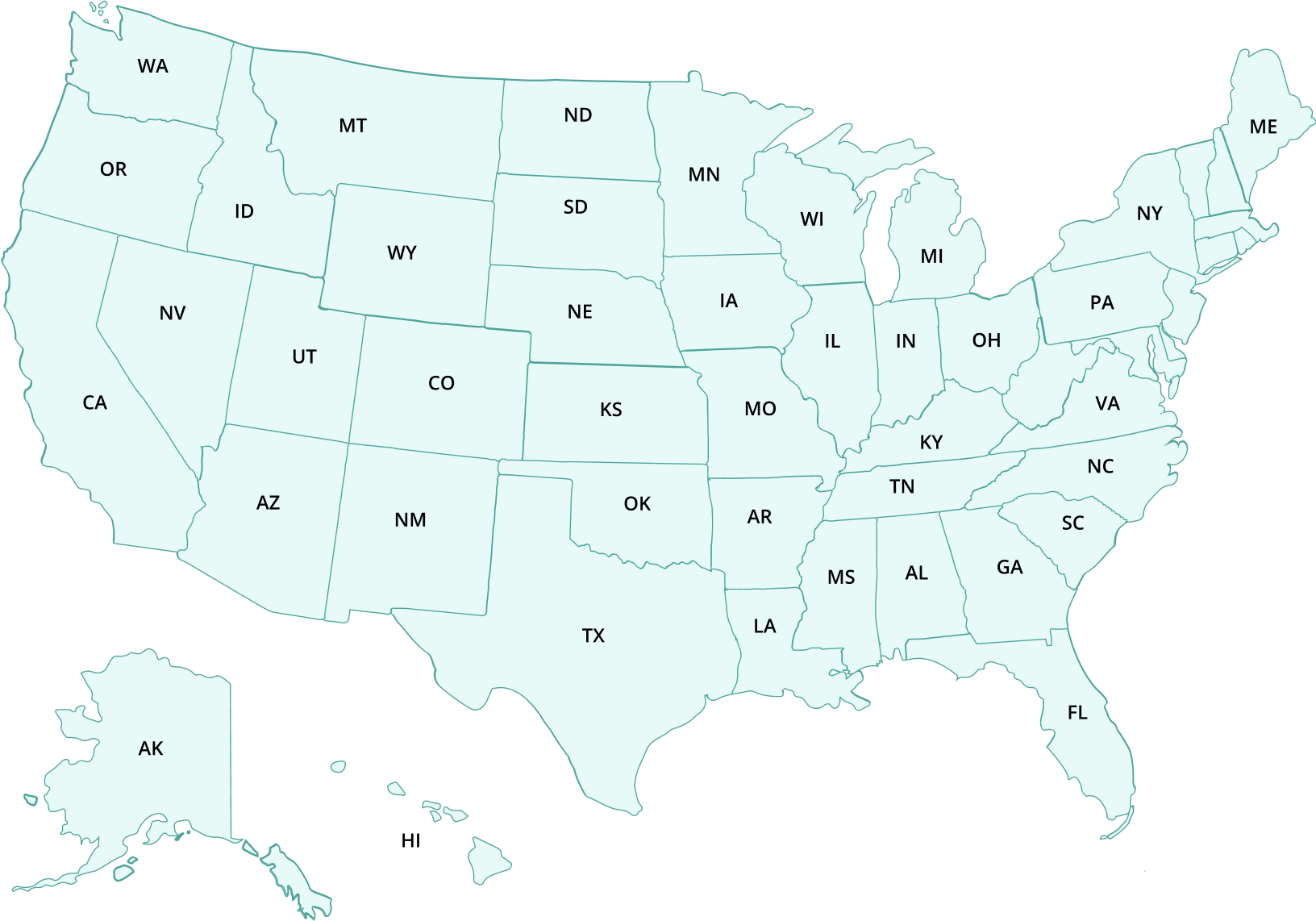 ---
Page Sources
Salt Lake City, UT | CBHSQ Data. (n.d.). Retrieved September 13, 2022, from https://www.samhsa.gov/data/report/salt-lake-city-ut