According to the Substance Abuse and Mental Health Services Administration, more than 220 people in Kentucky have used illicit drugs, around 1,347 had alcohol use disorder, and around 2,007 smoke more than 1 pack of cigarettes per day. Additionally, it was reported that the side effects of these substances include depression and suicidal thoughts.
Furthermore, these statistics are based on the age group above 18. The question is, can Crown Recovery Center Springfield, KY, provide the benefits patients with the said substance use disorders can take to recover? In this article, information about the services, amenities, and payment options will be provided.
Crown Recovery Center: An Overview
While working as an assistant county attorney for Lawrence County, Kentucky, in 2006, Tim Robinson Jr, an alcoholic back then, felt a deep awakening to inspire others as he learned to transform his life. After being sober and clean, he knew deep inside him that there is a calling for him to serve others with the same substance disorder. In December 2010, Tim Robinson Jr. founded Karen's Place.
Eventually, this volunteer-based ministry became a state-licensed drug and alcohol treatment healthcare facility in March 2012. Soon after, Karen's Place was included in a parent name Addiction Recovery Care where more centers, including Crown Recovery Center, were founded after. This was one of the first treatment centers in Kentucky to accept insurance plans for addiction treatment.
In January 2015, Addiction Recovery Care became the first Behavioral Health Service Organization to admit patients with Medicaid insurance to rehab centers. As of today, the rehab is offering more than 30 addiction treatments, including inpatient, outpatient, and aftercare treatment.
The company's goal is to inspire patients with substance use disorders to hope and live a life following God's steps. Staff working in this rehab provides compassion, accountability, respect, innovation, and stewardship towards one another.
Find the best treatment options. Call our free and confidential helpline
Housing and Food at Crown Rehabilitation Center
Coming to treatment at this Springfield Treatment Center is easy and exciting. The Crown Rehabilitation Center is the largest of all the campuses of Addiction Recovery Care. Additionally, it is at this campus where the executive offices, human resource offices, admission, billing, financial services, and call center facilities are located.
Furthermore, the campus has a gymnasium where recreational services are offered. The dining facility is neat and spacious, and around 3,000 meals per day are served. The dormitory, now termed a residential area, is also spacious. Inside, the rooms contain 2 double-deck beds with cabinets. The beds are simple and not that cozy but can still give the patients the comfort they have been looking for. According to the company, around 750 people reside on the campus.
Apart from the gym, there is also a football field, track, tennis court, baseball field, and softball field. Recreational activities are also held not just to improve physical health but improve social life as well. Furthermore, the rehab appreciates the hard work of its staff, which is why staff housing is also provided.
Treatment Options
At Springfield Treatment Center, a phased-treatment approach is followed. The first phase includes stabilization, the second phase is about skills, the third one is about taking action, and the last phase includes job skills and education. 
Furthermore, the treatment options at the Springfield Treatment Center include the following:
Medical detox and withdrawal management
Alcohol abuse treatment
Transitional learning centers
This recovery center also offers virtual rehabilitation called ARC Everywhere. Clients can take their counseling via video conference.
Therapies at Crown Recovery Center
When it comes to therapies, a holistic approach is followed. Some of these therapies include the following:
Medical stabilization
Group therapy
Educational lectures
Wellness activities
Spiritual care services
Integrated mental health services for co-occurring disorders can also be treated at Crown Rehabilitation Center. According to the International Journal of Mental Health and Addiction, these mental health disorders are usually caused by the side effects of drug abuse.
Crown Recovery Center Payment Options
This is one of the Springfield Rehab Centers that offers wide insurance options such as Medicaid, Medicare, and United Healthcare. If clients have no insurance, cash payment is accepted. The cost would be $9,200 for a 30-day treatment (residential) and $495 for the first week, followed by $175 the week after (outpatient).
Licenses and Accreditations
Work ethics is very important at this Springfield Treatment Center. Some of the company's compliance and accreditation include the following:
Anonymous hotline reporting
Employee complaint process
Client grievance form
CARF-accredited
Rest assured that the treatments and therapies given by this rehab follow the regulations of the compliance and accreditation boards listed above.
Springfield Treatment Center Advantages
Compared to other Springfield Rehab Centers, this one provides Crisis to Career. This is a vocational training program that is supported by the Peer Support Specialist Academy (PSSA). Some of these tracks under this program include the following:
Carpentry 
Culinary
General maintenance
Peer support specialist program
Second chance auto
Second chance lawn and property services
Welding
The phased-treatment approach of Crown Rehabilitation Center is also an advantage. During the first phase, supervised detox, individual and group counseling, personalized treatment plans, and NA and AA meetings are done. In the second phase, intensive outpatient care and peer support are added. In the third phase, job planning and education planning are included. Lastly, in the last phase, internship and employment are supported.
Staff at the Facility
The staff at Crown Rehabilitation Center are equipped with leadership skills and proper training to deliver their work and support efficiently. This leadership is divided into three, from CEO to administration to operations.
Tim Robinson
Tim Robinson is the founder and CEO of this company. He is the master behind the treatment options of Addiction Care Recovery, such as detox, residential and outpatient treatment, vocational rehabilitation, and job planning. In December 2020, Tim Robinson celebrated his 14th year of being sober. He worked as an attorney and prosecutor before he founded Arc Recovery Care, and together with his wife, his mission is to help those with substance abuse disorder by offering opportunities to everyone in Kentucky who is suffering from addiction.
Matt Brown
Matt Brown is the Senior Vice President of Administration of the rehab. He is responsible for managing the employers and the network operation of the 30 facilities across Kentucky. Aside from this, he also manages the finance, human resources, marketing and communications, business development, strategic initiative, public relations, culture, and leadership departments. 
In 2014, Matt Brown finally recovered from his 18-year battle with addiction. The next year, Matt Brown became the leader of around 20 programs of ARC. Being a professional who is knowledgeable of the addiction and recovery process, he decided to practice physical therapy and pursue an addiction treatment career. 
Pat Fogarty
Pat Fogarty is the Senior Vice President of Operations of the company. He manages the recovery program, clinical department, medical department, residential treatment centers, outpatient programs, pharmacy, health systems, and company profit. Before working at ARC, Pat Fogarty worked in a biopharmaceutical company. At American Recovery Care, he is responsible for reducing barriers to the treatment system of the company.
Find Drug Rehabilitation Centers Near You Anywhere In the US
Addiction Resource team has compiled an extensive list of the top drug rehabilitation facilities around the country. Click on the state you are interested in, and you'll get a list of the best centers in the area, along with their levels of care, working hours, and contact information. Haven't found the rehab you need? Call the toll-free helpline below for professional assistance.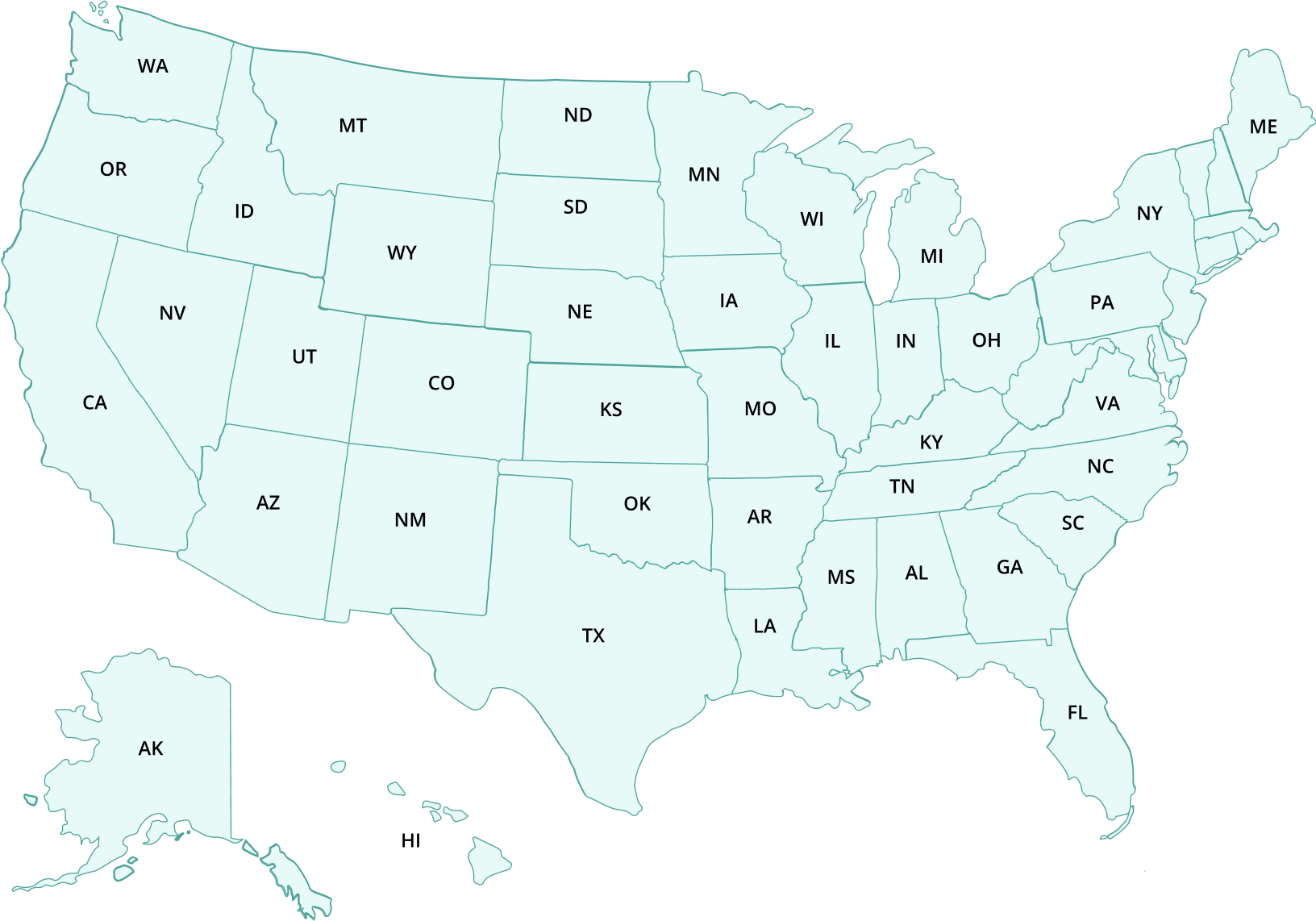 ---
Page Sources
Kentucky (KY) | CBHSQ Data. (2014). SAMHSA. https://www.samhsa.gov/data/report/kentucky-ky