According to the Substance Abuse and Mental Health Services Administration, in Indiana, more than 445 individuals above 12 years old use illicit substances. Additionally, the average number of marijuana initiates in this age group is around 56.
Based on these statistics, these people need treatment but not receiving it. Can Hickory rehab help? In this article, information about the services of Hickory Recovery Network will be provided.
Hickory Recovery Network: An Overview
Founded in 2020, this company is a private company that provides different substance rehabilitation. Its legal name is Hickory Recovery Management, LLC, and the main office of the company is located on N Capitol Ave, Indianapolis. 
The mission of this company is to provide a comprehensive and compassionate approach to its patients through detox, evidence-based treatment, and customized residential treatment. With the help of healthcare professionals, physicians, and therapists, the company's goal to prevent relapse is possible.
Interested clients from Indiana can enroll themselves at any of the network centers. Currently, there are 6 branches of this company. 
These branches are located in the following cities of Indiana:
Indianapolis
Corydon
Linton
Rockville
Terre Haute
Albion
All of these rehab networks offer a 28-day treatment plan. Also, these Hickory Indiana locations are all peaceful and relaxing to maintain the privacy of the patients and ensure a successful recovery.
Aside from residential therapy and outpatient rehab, Hickory recovery networks also offer individualized treatment plans and group treatment plans with cognitive behavioral therapy and dialectical behavioral therapy.
This company accepts acute and chronic addiction cases at an affordable cost. During this time of the pandemic, Hickory rehab ensures the safety of the current and future clients, at the same time, its healthcare workers, which is why restrictions and precautions are being followed strictly.
Find the best treatment options. Call our free and confidential helpline
Housing and Food at Hickory Recovery Network
From the locations of the campus to the comfortable residential setting, everything is clinically sophisticated to encourage patients who battle drug and alcohol addiction to move better and recover faster.
These Indiana Treatment Centers consider their patients as unique individuals with different needs. The rooms are designed aesthetically and are fully furnished as well. Each room has two single beds with cozy comforters so that patients in residential areas can relax and rest after doing therapeutic activities.
Furthermore, the rooms are spacious and equipped with a bathroom and shower, one air conditioner, and spacious cabinets. The backdrops all over each room are relaxing as well. These facilities are maintained by housekeepers. Additionally, in the living room, there is one TV that clients can use to watch their favorite shows or movies. 
Hickory rehab networks follow a holistic approach. Thus, they allow the use of computers to make a recovery more natural and meaningful. Aside from computers, a fully-equipped gym is also available for use throughout the day.
According to a study from the United Kingdom, poor nutrition can cause a delay in the recovery of patients with substance use disorder. Interestingly, when it comes to food, a certified nutritionist and certified kitchen staff prepare all the meals from morning to evening.
Hickory Rehab Treatment Options
The company offers a 28-day treatment plan for both inpatient and intensive outpatient clients.
For substance abuse, here are the following treatment options available:
At these Indiana rehab centers, these addiction treatments are client-centered to inspire patients that they can regain control of their lives without the burden addiction gives.
Hickory Rehab Therapies
Aside from treatment options, therapies are also available. These intensive therapies include the following:
Family therapy
Yoga
Nutritional guidance
Physical activity
Individual therapy
Group therapy
Individuals with substance abuse disorder may also come with trauma, anxiety, depression, and other co-occurring mental health disorders. At these Indiana rehab centers, these mental health problems are also addressed.
Hickory Recovery Network Payment Options
Clients can call the company and ask for the exact payment required for their current condition and length of stay. Insurance plans are also accepted, and these include the following:
Anthem HIP
Care Source HIP
Healthy Indiana Plan (HIP)
Hoosier Healthwise
Hoosier Care Connect
Traditional Medicaid
MDWise HIP
MHS HIP
Presumptive Eligibility Medicaid
According to the company, clients can call the admission officer to verify the coverage of their insurance. 
Licenses and Accreditation
The multiple locations at these Indiana Recovery Networks are accredited by The Joint Commission.
Hickory Rehab: Advantages and Amenities
Hickory Recovery Treatment Centers give you a comfortable and intensive experience without having to command you. Basically, in these treatment centers, you drive yourself into a safe recovery, and the healthcare professionals in the institutions will help you and guide you throughout your stay.
As mentioned above, there are computers available. These can also be used by family members while waiting for the clients to finish their inpatient sessions.
24-hour monitoring in medication management and detoxification is also provided to residential clients. For outpatient clients, call center healthcare professionals are available at any time. There is also a Facebook page, general for all the locations, that patients can reach in case of any concerns.
The notable amenities of these centers are their cozy living room, fully-equipped gym, and spacious outdoor areas for physical and social-skill building activities.
Furthermore, social activities are always done to encourage clients to live joyful lives through the help of healthy relationships. Guest speakers are also invited to inspire and motivate patients. 
Another great thing about these centers is that there is this individual session for those who want more privacy during their treatment. At Hickory Rehab Centers, healthcare workers respect the preference of their clients.
Staff at Hickory Rehab
Different staff is appointed at different locations. But, in this section, the focus will be on the main branch, Hickory Treatment Center Indianapolis.
AhNonda Bates, MS, LCAC, Chief Clinical Director
Ms. Bates works as an addiction therapist. She has served as a clinical supervisor, clinical director, and vice president. She graduated from Purdue University with a dual Bachelor's Degree in Psychology and Law and Society.
At Hickory Treatment Center Indianapolis, Ms. Bates is responsible for doing the following treatment and therapies:
Addictions
Dual diagnosis
Depression, anxiety, PTSD, grief, and bipolar disorder management
Behavioral therapy
As a licensed addiction clinical counselor, Ms. Bates also teaches Introduction to Addiction Studies.
Chestena Roberts, Client Care Coordinator
Ms. Roberts graduated from the University of Phoenix with a Master's Degree in Psychology. Currently, she is taking a Doctorate Degree in Industrial-Organizational Psychology at Walden University.
At Hickory Treatment Center Indianapolis, Ms. Roberts is responsible for providing mental health and addiction support to patients. She is also in charge of admission as she specializes in assessment and diagnosis, depressive and psychotic disorders, and dual diagnosis.
Teresa Wyatt, Behavioral Health Technician Manager
Ms. Wyatt has extensive experience in behavioral health and addictions, and Hickory Indiana, specifically Hickory Treatment Center Indianapolis, values her genuine support to patients. Aside from working as a behavioral health technician manager at Hickory Treatment Center Indianapolis, she also offers after-discharge care to ensure a successful recovery.
Find Drug Rehabilitation Centers Near You Anywhere In the US
Addiction Resource team has compiled an extensive list of the top drug rehabilitation facilities around the country. Click on the state you are interested in, and you'll get a list of the best centers in the area, along with their levels of care, working hours, and contact information. Haven't found the rehab you need? Call the toll-free helpline below for professional assistance.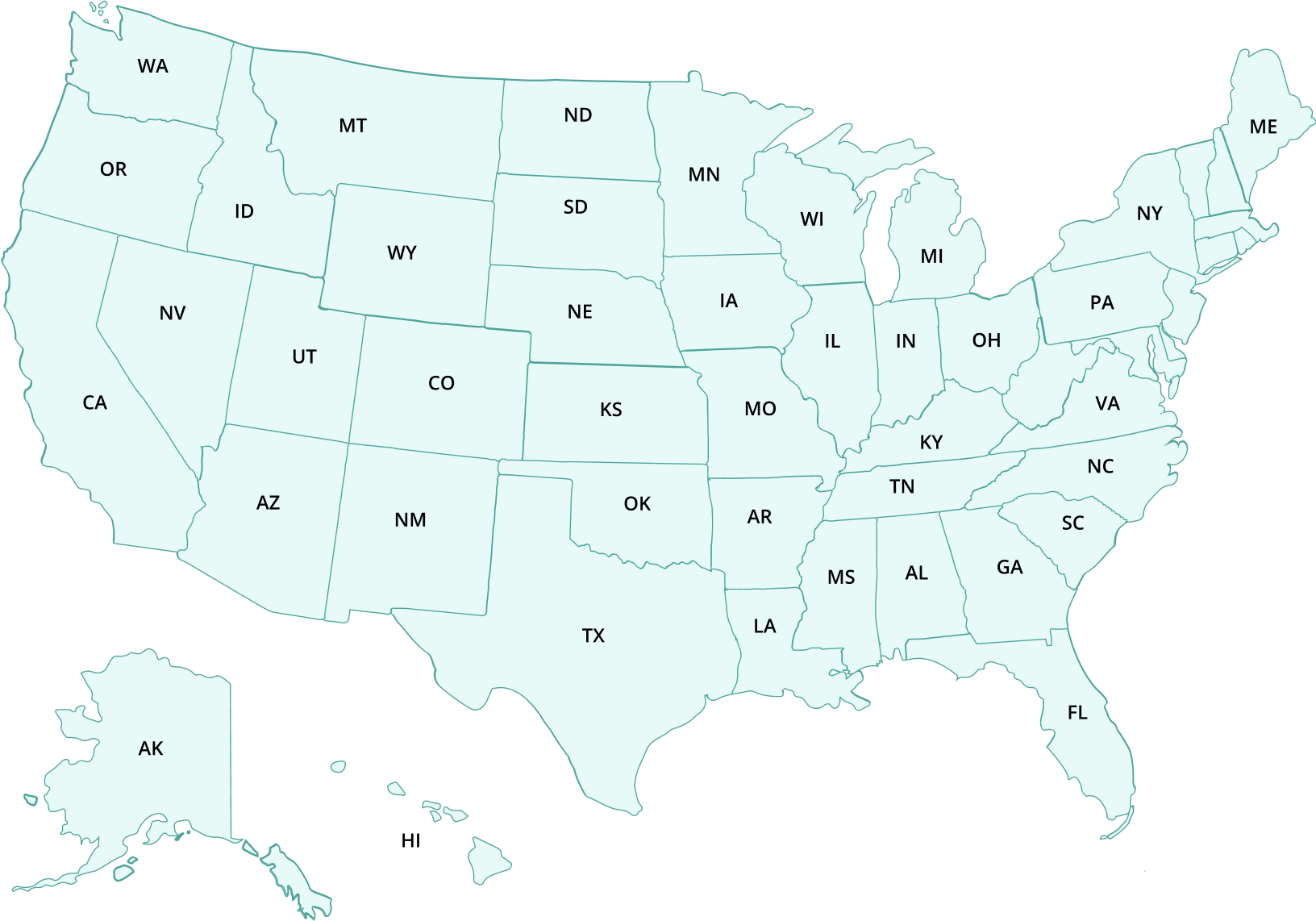 ---
Page Sources
Indiana (IN) | CBHSQ Data. (2014). Substance Abuse and Mental Health Services Administration. https://www.samhsa.gov/data/report/indiana
Jeynes, K. D., & Gibson, E. L. (2017). The importance of nutrition in aiding recovery from substance use disorders: A review. Drug and alcohol dependence, 179, 229-239.