The 12-step program is a set of guidelines through which alcohol, drug and other addictions can be overcome. The twelve steps were initially proposed by Alcoholics Anonymous (AA). Later they were adopted by several other support recovery programs to overcome other forms of drug addiction in long term residential treatment programs. Read along further to find out about what the 12 steps of recovery are, what are the goals and techniques of alcoholics anonymous 12 steps, and how can one benefit from them?
12 Steps Recovery Program Overview
The twelve-step program can be traced back as early as in 1935 when the first twelve-step fellowship was founded. The actual 12 steps of AA were published in a book in 1939, which spiritually guided patients to overcome alcohol addiction. Although primarily the 12 steps to recovery are based on spiritual beliefs and teachings, they serve as guiding principles for non-religious people too. After the success of the 12 steps program of AA, various other addiction support groups adopted these stages as parts of treatments for addicts.
12 Step Program Techniques
The techniques used in the 12 step program include meetings that are held regularly. In the 12 step meetings, patients are taught how to overcome addiction, avoid situations that might act as triggers, and eventually learn to live a sober life. All members of the group support each other in trying to apply the 12 steps to their lives. They share their stories and past mistakes and assist each other in their fight against addiction.
Twelve Step Program Goals
The goals of a 12 step recovery program are to help people experience a "spiritual awakening" through which they can accept their powerlessness over addiction.
They also admit that their way of life needs to be changed, and then decide to work towards being a better and sober human being. The goal of a 12 step addiction recovery program is also to help members become healthy and productive individuals of a society by promoting their wisdom. According to this study about what promotes wisdom in 12-step recovery, its findings show that members of this program reported higher levels of wisdom, which plays a key role in substance abuse recovery.
The 12 Step Program Steps
The following 12 steps list describes the phases which are included in the Twelve step program:
• Addicts admitted that addiction had taken over their lives to the extent that they were unable to manage or control it.
Recovery for patients starts when they admit that their lives and the lives of their loved ones are being destroyed by their addiction. Once they admit their powerlessness in this regard, they are in a better mindset to look at the problem in the eye and make an effort to overcome it.
• Addicts started to believe that some higher power can help them regain control of their lives by helping them make sane choices.
Step 2 of the 12 steps is the spiritual aspect of the program, where patients accept that some higher power can help them overcome addiction if they try themselves too. Religious and non-religious people can interpret this phase according to their own beliefs.
• Addicts made a decision to accept God, as they understand Him as the one who can turn their lives, submitting themselves to His will.
Again, different people can interpret this stage in their own ways, where they surrender themselves to that higher power.

• Addicts searched their souls and moral character to acknowledge their shortfalls.
During step 4 of the 12 steps, members are taught to search their souls and find out all the wrongs they have been doing themselves and others.
• Addicts admit their faults and wrongdoings to God and themselves, which might have affected themselves or others.
After soul searching, members are encouraged to admit the wrongs they have been doing. This admission is not only to oneself but to God and other human beings also. This helps them put aside their ego and provides an opportunity for growth.
• Addicts became ready to accept God's guidance in removing these shortcomings.
This phase prepares members to submit themselves to the higher power with the belief that it can help them in removing all the shortfalls of their personality, actions, and behaviors.
• Addicts asked God to remove their shortcomings by acknowledging their powerlessness.
AA step 7 inculcates humility in the members where they ask the higher power to remove the shortcomings and help them become better human beings.
• Addicts made a list of people who might have gotten hurt by their addictive or negative behavior and actions in an effort to make amends with them.
In this stage, members are encouraged to think about all the people that they might have harmed during addiction and be 100% willing to make amends with them and ask for their forgiveness.
• Addicts made sincere efforts to amend relations with all the affected people unless doing so would result in some additional harm to themselves or others.
Phase 9 calls for the practical application of the previous phase, where members are encouraged to make amends with everyone. Once amends are made, and forgiveness sought, it serves as a great medicine for the soul.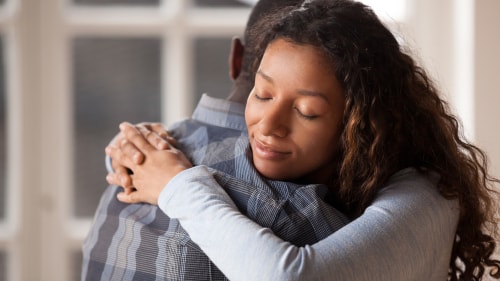 • Addicts made the continuous effort to search for their shortcomings and admit them whenever they encountered something wrong on their part.
AA step 10 urges members to continue searching their souls and making amends as soon as one realizes them. It shows them the importance of this aspect as being a continuous process instead of a one-time process.
• Addicts indulged themselves in prayer and meditation to accept God's plan and be able to live their lives according to the plan.
During step 11 NA or AA members accepting the idea of a bigger plan of God or some higher power has for everyone. It helps them maintain spiritual progress while aiming to become better and sober individuals as steps to recovery.
• Addicts experienced the spiritual awakening, which helped them implement all these steps in all aspects of their daily life and reach out to other addicts as well.
This last stage guides members to be of service to other members of the society to help them overcome addiction and to practice all these phases in all walks of their life after recovery.
Examples Of 12-Steps Addiction Recovery Programs
The 12-Steps program has been adopted by many addiction recovery groups. Some of these examples are listed below:
Narcotics Anonymous
Overeaters Anonymous
Marijuana Anonymous
Cocaine Anonymous
Debtors Anonymous
Gamblers Anonymous
Sexaholics Anonymous
Food Addicts Anonymous
Nicotine Anonymous
Adult Children of Alcoholics Anonymous
Crystal Meth Anonymous
Al-Anon/Alateen
Nar-Anon Family Groups
Co-Dependents Anonymous
12 Step Program Success Rate
The success rate of the 12-step program cannot be calculated with certainty. According to the American Society of Addiction Medicine (ASAM), the success rate for the 12 step program is 10% when considering long-term recovery. However, according to this study about the effectiveness of the AA program, more research is required to prove the effectiveness of the 12 phases as part of substance abuse therapy.
In a relatively recent study conducted by the National Institute on Alcohol Abuse and Alcoholism (NIAAA), it is shown that people who received formal treatment as well as attended regular 12 step meetings reported a better chance of staying sober than the people who received treatment from a non-12 step recovery program only.

Researchers have also found that 49% percent of AA group members were able to achieve abstinence in the long term compared to 46% of formal treatment participants. The study also found that the likelihood of a person staying abstinent was directly proportional to the duration of their stay in AA in the first 3 years of recovery
A study of 3,018 male inpatients found that 12-step meeting participants were less likely to relapse at follow-up compared to non-participants. Depression incidences were inversely proportional to durations of participation in 12-step groups. The best outcomes were achieved by patients who attended both 12-step programs and some form of outpatient treatment.
The 12 Steps Of Recovery And Their Use With Other Programs
The 12 steps of recovery have been used in various treatment programs, including long and short-term residential programs. Different programs utilize the 12-step approach by implementing them for clients in various stages of addiction change. Some of these programs do not follow the 12 phases strictly, rather utilize their methodology to develop their own programs. In this way, they can take advantage of the scientific and research-based treatment modalities while still incorporating a psychological and spiritual aspect of treatment through the 12 steps. The 12 step program usually serves as a follow-up or aftercare program, which helps clients maintain sobriety after completing short-term residential programs through regular meetings and mutual support.
There are over 50,000 Alcoholics Anonymous twelve step programs offered throughout the country. Anybody can easily enroll in one, whether it is part of a short-term program or a long-term one.
---
Page Sources
Lee Ann Kaskutas, Alcoholics Anonymous Effectiveness: Faith Meets Science, https://www.ncbi.nlm.nih.gov/pmc/articles/PMC2746426/
Winzelberg A., Humphreys K., Should patients' religiosity influence clinicians' referral to 12-step self-help groups? Evidence from a study of 3,018 male substance abuse patients, https://www.ncbi.nlm.nih.gov/pubmed/10535246
Julia A. DiGangi, John M. Majer, Leslie Mandoza, Jocelyn R. Droege, Leonard A. Jason, Richard Contreras, What Promotes Wisdom In 12-Step Recovery?, 2014, https://www.ncbi.nlm.nih.gov/pmc/articles/PMC4051299/
Lee Ann Kaskutas, Alcoholics Anonymous Effectiveness: Faith Meets Science, 2009, https://www.ncbi.nlm.nih.gov/pmc/articles/PMC2746426/
John F. Kelly, Julie D. Yeterian, The Role of Mutual-Help Groups in Extending the Framework of Treatment, https://pubs.niaaa.nih.gov/publications/arh334/350-355.htm