In our previous discussions of the differences between Inpatient vs. Outpatient Treatment for Addiction, we have emphasized two points. First, that statistically, the success rates of inpatient treatment are higher than those of outpatient treatment, if for no other reason because it is conducted in a residential setting, and thus the patient is free from distractions and temptations. Second, that there can be tremendous differences in the cost of inpatient treatment programs.
This article is for those considering inpatient treatment for their drug or alcohol problems who don't have to be as concerned about what it costs. Either they have great insurance, or they're well-to-do enough that the cost of a top-notch treatment program isn't a big issue. For these folks, there is the world of luxury treatment facilities.
Some of these specialized facilities present themselves as primarily luxury drug rehab centers, others as primarily luxury alcohol rehab centers, and some as both. But whatever their specialization, one thing is certain – the word "luxury" is prominently displayed on their websites. These facilities cater to an upscale crowd – celebrities, CEOs or executives of large corporations, and other people who are used to leading an upscale lifestyle and don't want that lifestyle to be put completely "on hold" while they go through recovery.
Interestingly enough, these days the combination of good health insurance coverage and creative financing means that many of these top luxury rehab centers are not out of the question for "the rest of us," we who aren't rich and famous.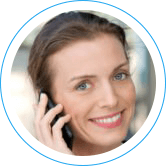 Hope Without Commitment
Find the best treatment options.Call our free and confidential helpline
Treatment Is Fully Covered by Insurance In Most Cases
What are Luxury Rehab Centers?
When you hear the term "luxury rehab," you probably think of Malibu, California, and a resort-like facility overlooking the ocean full of movie and TV stars, rich people, and other celebrities lounging around the pool. And you wouldn't be incorrect to think that.
When celebrities have substance abuse problems, it's not surprising that when they do need help they gravitate to the most luxurious treatment centers available. Fortunately, these top luxury rehab centers have no "celebrity requirements," so the high-end comforts they provide (along with equally high-end addiction treatment) are available to you, too.
A stay at a luxury rehab center does come at a higher price tag than regular rehabilitation programs, but many non-celebrities prefer it because it offers them a path to recovery that is:
More holistic.
More pleasant, and thus easier to commit to.
Longer-lasting.
Patients in a high-end luxury rehab center expect quality, state-of-the-art rehabilitation treatment, and they receive it. Most such facilities have a much higher staff-to-patient ratio than regular rehabilitation centers and can attract the highest quality doctors and therapists. Many such facilities focus on a more holistic approach to substance abuse treatment, integrating yoga, massage, Reiki, and meditation/mindfulness training into their programs. Some offer "extras" such as equine or other animal therapy, in addition to the normal individual and group therapy.

Amenities and Benefits of Luxury Rehab
While reading the following list of the "extras" one can expect at luxury rehab centers, please bear in mind that they are to some extent "extra." During your stay at a rehab facility, you'll spend most of your time working on your recovery, and not relaxing by the pool. It's treatment, not a vacation.
Amenities
Many top luxury alcohol rehab centers and luxury drug rehab centers offer:
A beautiful setting. The therapeutic value of "having a good view" has been well established, so many of these facilities are located at the beach, in the mountains, or in the desert, where you can marvel at the beauty as you work on your recovery.
Private rooms. No hospital ward-like accommodations here. Most programs offer deluxe hotel-style rooms with excellent beds and private baths.
Fine dining. Private chefs provide expertly prepared nutritional meals and can handle special dietary needs.
Swimming pools. With outdoor lounge areas so you can relax in your free time.
Recreation programs. Most luxury programs offer fitness rooms and opportunities to enjoy healthy exercise. Some provide horseback riding, access to private hiking trails, or tennis courts.
Access to your electronic devices. At some facilities, you can use your mobile phones or computers, although many treatment programs limit the time that you can spend on them.
Yoga. Classes are available at almost all luxury rehab facilities and are aimed at people of all skill levels, including beginners.
Alternative therapies. Some facilities embrace the use of acupuncture and other alternative Eastern therapies such as Reiki, Ayurveda, energy healing, music, and sound therapy, and breathing stress reduction.
Spa services. These can include massage, steam rooms, saunas, hot tubs, aromatherapy, and beauty salons.
Meditation or mindfulness training. Both can help a person in recovery to handle stress and to develop positive skills that help them avoid relapse triggers.
Animal therapy. Some programs offer equine therapy, which allows patients to work with specially trained therapy horses during their stay. At least one facility, the Promises Treatment Center in Malibu, offers wolf therapy, in which participants in their young adult program can hang out with the wolf pack and its leader.
Additional Treatment Services at Luxury Rehabs
Because everyone's path to recovery is somewhat unique, many luxury drug rehab centers and luxury alcohol rehab centers offer an individually targeted treatment plan for each patient. This is often crucial in the case of co-occurring disorders, in which treating anxiety or depression can be as critical as treating the drug or alcohol abuse. The following are common components:
Individual assessment. Doctors and therapists at the facility will evaluate you to screen for co-occurring disorders and other physical or mental needs and will develop a treatment plan that focuses on your core needs and goals.
Detox. Almost all rehab programs begin with a period of medically supervised detoxification, during which patients' bodies rid themselves of drugs or alcohol. Detox medications are often supplied to make this process more comfortable.
Individual therapy. This universal component of treatment consists of one-on-one counseling sessions during which you identify the triggers that spur substance abuse and learn skills to help you deal with them.
Group therapy. There are also often counseling sessions that include other patients in your program so that you can learn from them and receive help and support from others who are going through the same struggles.
Appropriate counseling sessions. Your individualized treatment plan may include cognitive behavioral therapy (CBT), contingency management therapy, dialectical behavioral therapy, family therapy, or holistic therapies.
Aftercare planning. One of the most important aspects of treatment is preparing to re-enter the outside world. So your counselors will help you to develop a long-term strategy for remaining sober once you leave the facility.
Luxury Rehab Cost
As you have probably suspected, all of this rehab luxury comes with a high price tag. While regular inpatient rehabilitation programs can cost less than $5,000 for a 30-day stay, the highest-end facilities cost over $30,000 per month, and some cost as much as $65,000 per month.
Some insurance companies cover the cost differential via out-of-pocket payment. Others consider loans or long-term payment plans. In some cases, employers have been known to cover part or all of the expense of luxury rehab for its executives and valuable employees.
Our advice, if you are considering such facilities, is to see what can be arranged. Many people have managed to afford the cost of a higher comfort and higher quality treatment program by being creative.

Is The 'Deluxe' Approach To Recovery Worth The Difference In Cost?
It may be. On one level, you are likely to receive the same quality of medical and therapist care at regular rehabilitation centers. But if the environment of these centers doesn't appeal to you, and you have to view every day of recovery as some kind of punishment, they're not as likely to work for you long-term.
Many of the luxury rehab facilities listed in the next section have higher published success rates than regular rehab centers. The higher their after-treatment sobriety rates are, the better they can justify their high prices. So the facilities themselves have a vested interest in helping you succeed because that helps them succeed.

Examples Of Luxury Rehabilitation Centers
AToN Center
San Diego, CA. AToN offers both traditional treatments as well as holistic and alternative treatments.
Dunes East Hampton
East Hampton, NY. This extremely expensive facility ($65,000 per month) offers holistic treatments such as "eco-walks," Shiatsu massage, and auricular acupuncture.
Betty Ford Center
Rancho Mirage, CA. Well-known for its celebrity clientele, this center has over 30 years of addiction treatment experience.
Acqua Recovery
Midway, UT. This luxury facility is set among mountains, waterfalls, and streams, and provides individually tailored treatment programs.
Sunspire Health Hilton Head
Hilton Head, SC. Sunspire offers an integrated, holistic approach to addiction treatment that relies on evidence-based clinical interventions. Its patients can enjoy baking, movies, and attending concerts.
Saint Jude Executive Retreat
New York, NY. This facility provides a luxurious, private country home recovery center in upstate New York.
The Exclusive Hawaii
Honokaa, HI. Located on the ocean among cliffs and tropical foliage, this high-end addiction treatment center also offers eating-disorder treatment.
DARA Thailand
Chanthaburi, Thailand. If you're on the adventurous side, this center offers holistic addiction treatment in a tropical, oceanfront setting.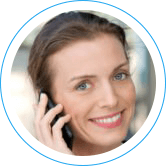 Hope Without Commitment
Find the best treatment options.Call our free and confidential helpline
Treatment Is Fully Covered by Insurance In Most Cases