Those struggling with addiction and substance abuse may have several options for treatment in rehabilitation centers, one of those options being luxury rehab centers. Luxury drug rehab centers offer a five-star, resort-type environment, location, and amenities, whereas clients are offered luxury addiction treatment in a luxurious and comfortable environment. The types and varieties of therapies they offer are also quite different in scope and style compared to other rehab centers. Such a serene and comfortable environment is highly conducive to the success of addiction treatment. Read along further to find out what luxury rehab looks like, what amenities and therapies they offer, what the respective pros and cons are, the costs of luxury rehabs, and how to enroll in a luxury rehab.
Luxury Rehab: What Is It?
Luxury rehab is much what the name implies: rehabilitation from mental health issues and addiction in a more luxurious setting than what one might find at a regular center. These rehabs comprise upscale facilities that offer the highest quality treatment in an environment that can be considered luxurious, conducive, and serene. This type of rehabilitation can be in an inpatient center or outpatient facility, but luxury alcohol treatment centers are often residential. This is because residential facilities are best able to offer higher-end experiences that their patients can truly appreciate. Almost all luxury rehabs offer traditional evidence-based treatments and various experiential and innovative therapies like animal-assisted therapy using horses or dolphins. Studies have shown that equine-assisted therapies help in improving one's self-efficacy, self-esteem, and well-being. In addition, these rehabs provide amenities such as private rooms, meals by a professional chef, massage therapy, fitness studios, gyms, pools, and others.
Types of Luxury Drug Rehab Centers
Patients can choose to attend a general premium center or one that is specialized. There are three types of specialized high-end rehab options. These are:
Private facilities: A luxury rehab treatment center that takes extra steps to guard the privacy of its patients is called a private rehab. These facilities are ideal for high-profile clients such as celebrities, politicians, and CEOs, as well as anyone the media might be interested in.
Resort facilities: This type of rehab is designed to make the patient feel like they are staying at a five-star resort rather than a clinic. While the focus on therapies and luxury addiction treatment is still very much present, everything is done to promote relaxation and wellness.
Executive facilities: These luxury rehabs offer both high-end amenities and services as well as the flexibility CEOs and other executives need to meet their job commitments. In general, these facilities focus on individual therapy in full to maintain as much confidentiality as possible.
A rehabilitation center may be strictly a resort facility or just an executive rehab. However, most high-end centers will blend these three types in a way that works for them. For example, executive rehab is also private, and most private rehabs are also resort centers. Patients who can access premium treatment will need to consider which types best suit their needs.
What Does Luxury Rehab Include?
Luxury rehab treatment centers offer a wide variety of services and therapies. Many of these overlap with traditional centers but are offered more luxuriously, while others are exclusive to private, resort, and executive rehabs. In general, patients should determine which services and therapies interest them and then seek out the luxury drug treatment centers that offer what they want.
Common Services
The usual treatment plan at a luxury alcohol rehab is somewhat similar to other rehabs but mainly offers these services in a much more comfortable and luxurious setting. The most common treatment services that one can expect at a luxury rehab include the following:
Luxury Detox: With this service, the body is cleansed of the substance of abuse, getting the patient established for their treatment and recovery. Medications are often used, and luxury drug rehab centers may opt to include spa services that also focus on detoxing.
Assessment: During this stage, the patient will be screened for co-occurring disorders and other issues that will guide the creation of the treatment plan. In some cases, patients may bring in their doctors and other experts to assist the facility in this assessment.
Treatment Plan: Doctors and therapists in luxury drug treatment centers, as well as the patient's team, when applicable, craft a customized treatment plan that addresses the needs of the patient in ways they are most likely to find appealing.
Aftercare Planning: The staff at the facility help the patient come up with an aftercare plan that can be implemented once they are back home, including if they rotate between residences. This is often coordinated with medical professionals in the places where the patient resides.
12-Step Meetings: Because 12-step programs are often successful as rehab options, they are adopted by many luxury drug rehabs.
Therapies
The therapies offered at a luxury alcohol rehab are much broader in scope, and they experiment with new and innovative techniques and approaches. Therapies offered at a luxury rehab vary from one center to the other but generally, they offer the following therapies:
Individual Therapy: The patient works in intensive, dedicated sessions with a therapist to help them work through underlying issues and develop the skills they need to stay clean.
Group Therapy: Depending on how private the patient wants their luxury alcohol rehab to be, they may engage in group therapy with other residents at the facility.
Cognitive-behavioral therapy is designed to help the patient recognize their triggers, avoid them when possible, and cope with them when they cannot.
Contingency management therapy, which uses positive reinforcement to motivate the patient to stay sober.
Dialectical behavioral therapy, bringing cognitive behavioral therapy together with practical methods for anticipating and preventing problematic behavior.
Family therapy can include both actual family members and the friends and support staff the patient has at home, focusing on building a supportive community for them once out of luxury drug rehab.
Holistic therapy, including activities such as meditation, yoga, acupuncture, massage, and animal therapy.
Amenities
Luxury alcohol rehab facilities can set themselves apart from their traditional counterparts in a wide variety of ways through various amenities and facilities that aid recovery. For example, according to research, nutrition makes a difference in the rate and quality of physical recovery, which prepares individuals to function at a higher level in treatment–cognitively, mentally, and socially. Some of the amenities offered at luxury rehabs include offering:
Private rooms
Memory-foam mattresses
Soft bedding
Gourmet meals
Nutritional counseling
State-of-the-art gyms
Hot tubs
Pools
Spa services
Excursion trips
Wilderness experiences
Acupuncture
Aromatherapy
Unique and interesting settings
One-on-one care at all hours of the day
Golf
Massage therapy
Luxury detox
Large exercise and recreational areas
Equine therapy
Top 5 Luxury And Premium Rehab Centers
Luxury rehab centers are usually set in vast, serene lands that provide many luxurious facilities to their clients along with a touch of the healing power of nature. In addition, luxury alcohol treatment centers offer many experiential therapies such as art and music therapy that show greater treatment success. Many of the luxury rehab centers also accept insurance. Here are 5 of the best luxury drug rehab centers in the US.
The Balance Luxury Rehab: Premier Inpatient Institution Where Your Well-Being Comes First!
The Balance Luxury Rehab is a modern residential treatment center that offers a safe haven to its clients to find peace, recovery, rest, and happiness. Their high-end facilities offer amenities such as 5-star private residence, private chef, butler, maid, complementary therapists, recreational facilities, soothing scenery of nature, and a green life where one can recover physically from substance abuse and rediscover their soul and achieve their best. Apart from the evidence-based traditional treatment therapies, the rehab center also utilizes various holistic approaches and therapies that include yoga, spiritual counseling, equine-assisted therapy, personal training, reflexology, various massage techniques, music therapy, brain training, art therapy, acupuncture, and others. All these activities and therapies help develop skills, release stress, and increase happiness, which increases treatment success.
Beachside Rehab: Treatment Focussed on Comfort, Care, and Recovery
Beachside Rehab is a high-end rehab center that offers premium treatment services and guides people into a life where they find inner peace, happiness and reach their potential. They provide an intimate healing setting on the secluded Hutchinson Island and the vibrant West Palm Beach, FL. These beautiful and luxurious settings allow the clients to recover and heal in a dignified and conducive environment. The center offers several evidence-based and holistic therapies such as Art therapy, EMDR, Equine therapy, Faith-based therapy, and music therapy. They also offer nutrition and fitness programs such as active days at the beach, yoga and meditation, kayaking, paddleboarding, workouts, horseback riding, chiropractor, and massage treatments.
Tranquility Woods: We Care About Your Well-Being!
Tranquility Woods is a luxury addiction treatment center where each client is offered a customized treatment plan after getting to know their specific needs and individual case. The 23-acre luxurious facility offers comfortable private rooms, spa appointments, gourmet meals, swimming pools, recreational activities, exercise, sports, and fitness programs. The therapies at the center include Acupuncture Therapy, Aftercare Program, Chronic Pain Program, Cognitive Behavioral Therapy, Luxury Detox, Dialectical Behavior Therapy, Dual Diagnosis Treatment, Equine Therapy, Exercise Therapy, Experiential Therapy, Family Counseling For Addiction, Group Therapy, Individual Therapy, Nutrition, Massage Therapy, Meditation For Addiction, Psychological Counseling, Relapse Prevention Planning, and Yoga therapy.
The Exclusive Hawaii: Healing The Core Of Addiction
The Exclusive Hawaii is a premium and luxury rehab center that is staffed by highly qualified licensed professionals who work with each client to help uncover the underlying causes of addiction and build life skills so that successful recovery can be guaranteed. This high-end rehab center offers top-of-the-line medical care in a private and serene setting, luxurious private rooms, delicious & healthy gourmet meals, and a wide array of holistic services such as massages, pools, spas, and others. In addition, this rehab offers non-12-step therapies that include core belief restructuring, experiential engagement therapy, EMDR, anxiety and PTSD therapy, holistic health integration, art & music therapy, friends & family support, brain healing, mindfulness techniques, emotional intelligence therapy, and laughter yoga.
Tikvah Lake Recovery: Recovery Through Personalized Treatment
Tikvah Lake is a personalized executive treatment center that offers its treatment services to people struggling with addiction in a private and luxurious setting. The facility is a 15,000 square-foot mansion with a 200-acre lake. The facility boasts a pool, spa, dock, and boat with plenty of sunshine and fresh air. Amenities include a library, lounge areas, gourmet meals, private therapy spaces, recreational facilities, and premium bedrooms and suites. The campus is next to the State Park, which also offers many hiking trails for the clients. The therapies at the center include cognitive behavioral therapy and holistic wellness treatment comprising yoga, energy work, meditation, nutrition, and other holistic techniques.
Luxury Addiction Treatment Facilities And Quality Of Care
Luxury rehab treatment centers are not inherently better or worse than their traditional counterparts. They just offer more vast services in rather luxurious and comfortable settings. When someone is struggling with addiction or mental health problems, even a change of location to a serene and close-to-nature setting can be quite conducive to the treatment.
With that said, certain patients will best be able to get the care they need from a luxury rehabilitation center:
Anyone who is high-profile will need a private facility to prevent information from being leaked to the media.
Those who live in VIP already also tend to do better in facilities that allow them to maintain their standard of living, as a drastic change could prove triggering.
Those with demanding jobs, such as CEOs, COOs, and CFOs, need facilities that can maintain the right level of care while giving them the flexibility and privacy they need.
These individuals are unlikely to be able to get and stay clean at a traditional facility.
Factors To Consider While Choosing A Luxury Rehab Center
Some factors a potential patient can look at when assessing a luxury drug rehab include:
The geographical location of the center
Cost and duration of stay of the treatment
Credentials and certifications of the facility
Statistics on prior patient success
The qualifications and experience of the doctors and staff working there
Which therapies and services are offered
The facility's ability to treat co-occurring disorders
If the therapies they use are backed by research
If the facility seems to place more emphasis on amenities than health
How experienced the center is with the particular addiction
What the facility offers in terms of aftercare support
Complementary treatments offered
Premium amenities provided
Ultimately, luxury rehab can offer the highest quality of care when compared to other counterparts. But it is always a good idea to do specific research before selecting a facility to be completely comfortable there.
Luxury Rehab Cost
The cost of luxury rehab varies significantly, even more so than traditional centers. Some affordable luxury alcohol treatment centers offer better facilities and services than traditional centers but are not wealthy enough to be considered resort level and come in at about $5,000 to $10,000 for a month of treatment. On the other end of the spectrum, those rehabs with greater privacy can cost as much as $65,000 a month. Most facilities, including resorts and private centers, will fall somewhere in the range of $20,000 and $30,000 a month.
Insurance companies do not cover luxury rehabilitation centers. Some may allow partial coverage, but the patient will have to cover the out-of-pocket cost for luxury rehab, which will be the majority of the facility charges. Therefore, patients who want high-end care must make certain they can afford it before enrolling.
How to Get Into Luxury Rehabs?
To find a luxury rehab, potential patients or their team should look for those offering the services they want in the best area. In some cases, it may be best to outsource this to rehabilitation experts. These individuals have a network of facilities they work with and can help patients find the right one for them.
No matter how luxurious someone's life is, if they have an addiction, they are suffering. Attending a rehab facility makes it possible to live their best life. With the right help, life can always get better.
Find the best treatment options. Call our free and confidential helpline
Find Drug Rehabilitation Centers Near You Anywhere In the US
Addiction Resource team has compiled an extensive list of the top drug rehabilitation facilities around the country. Click on the state you are interested in, and you'll get a list of the best centers in the area, along with their levels of care, working hours, and contact information. Haven't found the rehab you need? Call the toll-free helpline below for professional assistance.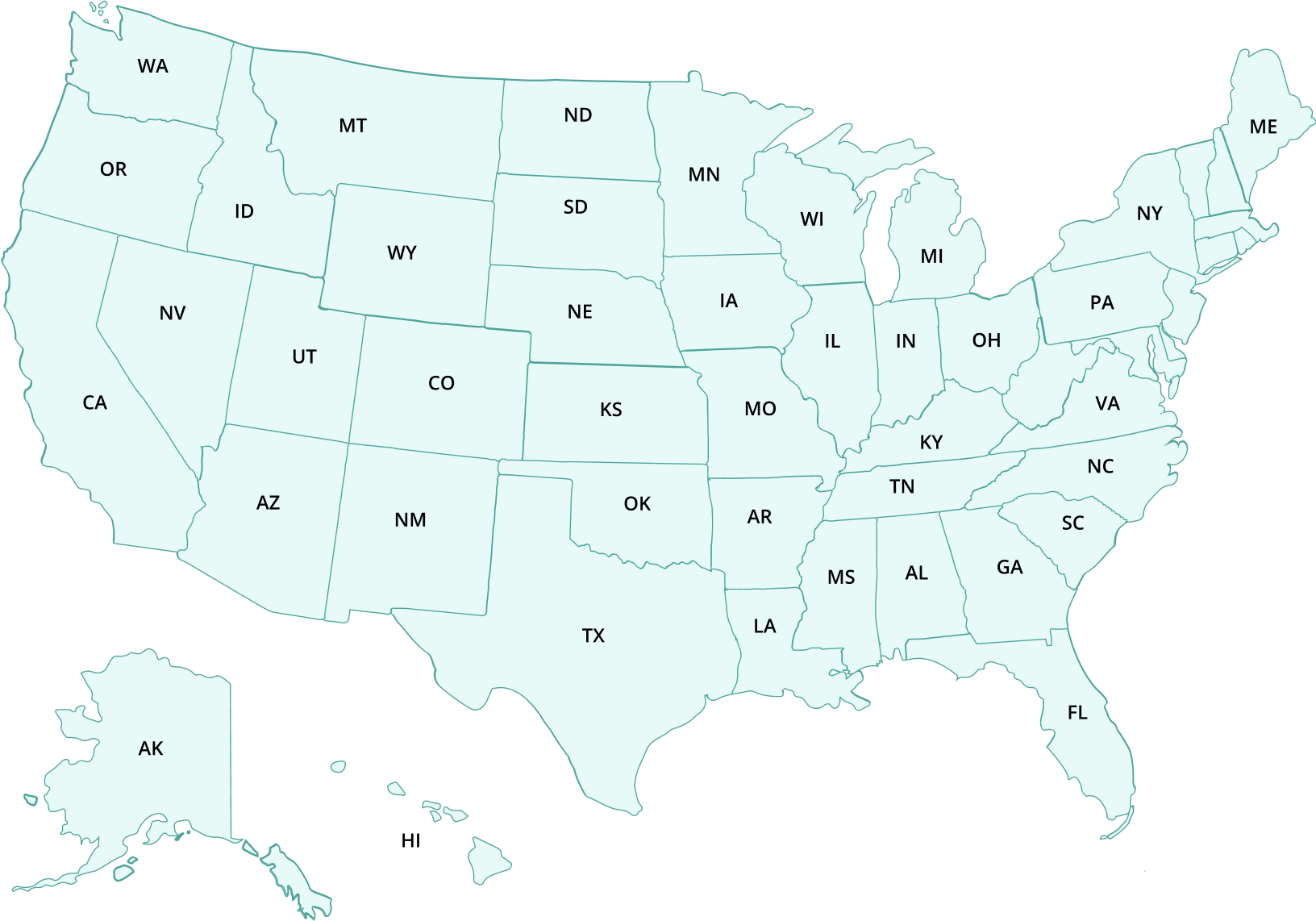 ---
Page Sources
White‐Lewis, S. (2020). Equine‐assisted therapies using horses as healers: A concept analysis. Nursing Open, 7(1), 58-67., https://www.ncbi.nlm.nih.gov/pmc/articles/PMC6917924/
Aletraris, L., Paino, M., Edmond, M. B., Roman, P. M., & Bride, B. E. (2014). The use of art and music therapy in substance abuse treatment programs. Journal of addictions nursing, 25(4), 190., https://www.ncbi.nlm.nih.gov/pmc/articles/PMC4268880/
Song, C., Ikei, H., & Miyazaki, Y. (2016). Physiological effects of nature therapy: A review of the research in Japan. International journal of environmental research and public health, 13(8), 781., https://www.ncbi.nlm.nih.gov/pmc/articles/PMC4997467/
Position of the American Dietetic Association: nutrition intervention in treatment and recovery from chemical dependency. PubMed. (2010). https://pubmed.ncbi.nlm.nih.gov/2168909/.