The home of two of America's most important rivers – Mississippi and Missouri, the state of MO is also enriched by countless streams, lakes, and natural landscapes. A unique combination of urban and rural, liberal and conservative. Missouri ranks high in the United States when it comes to urbanization, industrial activity, and agriculture, but this state accompanies the rest of the U.S. in substance abuse.
To that effect, there is a certain number of state-funded treatment centers, although Missouri lacks resources to address the needs of every patient. Nonetheless, there are some high-quality drug treatment centers in Missouri.
Take a look at some of the best rehabs in Missouri and the mode of operation of these centers.
6 Best Rehabs in Missouri
There are a lot of drug and alcohol treatment centers in the state­­­­­. However, the following six rehabilitation centers in Missouri distinguished themselves by leading the majority of their patients toward a healthy recovery.
Valley Hope, Boonville, MO
Since 1981, Valley Hope has provided residential treatment services for adults aged 16 and over. The entire campus is made in cottage-style, semi-private housing. This treatment center provides a continuum of care for each client and includes medically-monitored detoxification, residential programs, and family care.
After admission, each patient is carefully assessed, so the appropriate treatment is tailored. The entire approach is based on 12-step philosophy. This way, patients are encouraged to take responsibility for their own actions and future development.
Valley Hope staff respect the fact that each person is unique and has unique needs. While developing a treatment plan, age, gender, relationships, mindset, and the extent of substance abuse are taken into consideration.
A multidisciplinary and experienced team of physicians, counselors, chaplains, nurses, and psychologists work together to treat each individual's body, mind, and soul. Valley Hope accepts most major insurance companies, and if the option to pay out of pocket is elected, certain discounts are offered.
The Crossroads Program, Chesterfield, MO
Adolescents and teens are becoming significant consumers of alcohol and chemical substances. That is why treatment centers like The Crossroads Program for rehab in Missouri provide a treatment program specifically for this age group.
The entire treatment process is based upon an "Enthusiastic Approach" or "Enthusiastic Sobriety." By using this approach, kids realize that the quality of life is far greater without using drugs and alcohol.
The drug and alcohol treatment programs include Individual Substance Abuse Counseling, Intensive Outpatient Counseling, Support Groups for Teens and Parents, Speaking Engagements, and an 8-week aftercare program.
The Crossroads Program is proud of being the only treatment center in Missouri that offers a state step support group before, during, and even up to two and a half years after treatment ended. Every Friday and Saturday night, social events to all of the members are also organized for up to two and a half years.
This treatment center is committed to giving the best quality care for teens and young adults and is known for helping teens who previously failed in quitting by using some other alcohol and drug treatment programs.
Harris House, St Charles, MO
Since its founding in 1961, this rehab in Missouri offers highly successful drug and alcohol addiction treatment. This center's services help over 800 clients per year. Harris House offers 117 beds grouped by the program in seven buildings in South St. Louis.
Based on a holistic approach, this treatment center cherishes a comprehensive, individualized treatment and recovery plan. Furthermore, each resident also receives training in job skills, employment, anger and stress management, depression, and anxiety.
Five types of treatment services are offered at Harris House:
Intensive Inpatient Program – intended for men and women age 18 and over. Individual treatment plans are made for each client and usually include individual counseling, two group meetings every morning, and three group sessions every afternoon and evening. These groups cover different issues – education, AA steps, trigger identification, etc. This program is held in a secure fenced urban area with semi-private rooms.
Partial Hospitalization Program – 5 days/week, 6 hours/day. Includes Cognitive Behavioral Therapy, Dialectical Behavioral Therapy, educational groups, individual counseling, and help for the family.
Intensive Outpatient Program – through a holistic approach, this program uses Cognitive Behavioral Therapy, Dialectical Behavioral Therapy, family therapy, psycho-education, and 12-step orientation.
Traditional Housing, Level 1 Program – ongoing alcohol and substance abuse treatment helps clients deal with certain temptations and relapse triggers. Subsidized housing, nutritional meals, individual and group counseling are included over the course of one year. Level 2 Program provides subsidized housing with separated residences for men and women.
Clients are admitted every day of the year, and free, confidential assessments are available via phone. The Harris House Insurance department is continuously working with insurance providers to get the maximum benefits for their clients.
INSynergy, Creve Coeur, MO
The mission of this rehab in Missouri is to provide effective and affordable care for those who struggle with alcohol or/and substance abuse and have a desire to get well. INSynergy offers innovative treatment options and several different services.
A holistic approach is conducted by a team of medical professionals, psychiatrists, psychologists, and therapists.
INSynergy provides medically-assisted treatment. When it comes to detox, INSynergy uses some of the safest, FDA-approved medications to help their clients to reduce the detox discomfort – Subutex and Suboxone. Besides these, as an approved provider, INsynergy offers Vivitrol. In combination with counseling, this medicine reduces opioid craving and prevents relapse.
Psychiatric and Psychological treatment is also an important part of INSynergy praxis. This treatment includes individual therapy, group therapy and lectures, family and group therapy, marriage and couple's counseling.
Outpatient rehabilitation at INSynergy is a 6-month outpatient program. Painless detox, psychiatric evaluation, and anti-craving medications are all included. During this period, clients are carefully monitored regarding response to medications, nutrition, physical fitness, individual therapy, and group Cognitive Behavior Therapy. Individual sessions are held a minimum of once a week.
A range of treatments exist for heroin, opiate, alcohol, and tobacco dependence and include medications and behavioral therapies. The treatment usually starts with medically assisted detoxification, and new FDA-approved medications designed for heroin and opiate pain pill addiction treatment are offered.
Since the recovery process does not end after the completion of treatment programs, INSynergy offers an aftercare program that supports the healing process as long as necessary.
Midwest Institute for Addiction,  Kansas City, MO
With internationally accredited programs, Midwest Institute for Addiction (MIA) offers a Quality of Life Approach, provided by experienced clinical staff.
The process of detoxification at this drug rehab in Missouri can be performed as inpatient and outpatient treatment. The outpatient detox is not so common among other treatment centers. The duration of this treatment depends on the individual needs of each client and usually lasts 4-6 weeks for outpatient alcohol detox and 4-8 weeks for outpatient opiate detox. Ongoing and frequent medical care combined with therapy is offered through the whole process.
Some of the treatment programs at MIA include the following:
Partial Hospitalization
Intensive Outpatient
General Outpatient
Family Programs
Individualized Care
Healthy Pregnancy Program
Pain Management for Recovery
MIA's Road to Recovery is a special program with a complete continuum of care. It includes 10-90 day outpatient medical detox and six months of intensive outpatient treatment and general outpatient treatment.
Although MIA has Inpatient and Outpatient programs, there is a general rule that every individual should complete some kind of outpatient program (intensive, regular, or aftercare services) upon leaving the inpatient program. No matter the type of program, all individuals have access to the staff and services whenever needed.
The Healthy Pregnancy Program helps pregnant women to abstain from drugs with the help of medications, all under constant supervision, responsible and continuous care.
Medical care addiction therapists and family therapists work side by side to develop an efficient and reliable plan for long-lasting care and a strong foundation for future challenges.
Bridgeway Behavioral Health, St. Charles, MO
Bridgeway Behavioral Health is a countrywide organization that provides substance abuse and addiction treatment in various locations. The organization's drug rehabs in Missouri alone are up to 9 outlets – all serving various purposes. The main administrative office is located in St. Charles, MO. There, one may make inquiries about the other centers and what they offer.
The centers in Montgomery, Troy, Broadway, Delmar, and Brentwood – all in Missouri – offer outpatient services. The Dunnica office offers inpatient medical detoxification alongside outpatient care; outlets in St. Charles offer gender-specific residential care, and the list goes on.
Bridgeway employs over 200 staff with varied backgrounds in social work, education, medicine, psychology, and nursing. The center holds a 3-year accreditation from the International Council for Accreditation of Rehabilitation Facilities, which is an endorsement of the fact that they adhere to the best practices in substance abuse and addiction treatment. All of this, coupled with good customer service, makes Bridgeway one of the best options for rehab in Missouri.
Drug Abuse Statistics In Missouri
According to the Missouri Department of Mental Health, nearly 9% of Missouri residents admitted having substance abuse problems. As of 2018, alcohol was the most common primary drug of abuse for many of these people, according to a study conducted with data from rehab centers in Missouri.
Up to 9,522 of the population used alcohol as a primary drug of abuse.
This was followed by stimulants, with 8,329 using them as a primary drug to abuse.  – up to 7,857 of these people used methamphetamine.
The next primary drug abused that year was marijuana, with 6,460 people confirming so.
Heroin was next with over 5,000 people.
Analgesics were the fifth most commonly used as a primary drug to abuse, with 2,439 people confirming so.
By 2020, these numbers had changed, but the arrangements were still similar.
Alcohol had become the second primary drug, with 7,680 people confirming so.
Stimulants took over as the most common primary drug of abuse with 7,740 people.
A large part of that number remains down to methamphetamine – 7,572 of the total.
Analgesics remain fifth with 3,090 people.
The average age at first use also remains about the same at 19.7.
From the sample population for the study, the average age for the first time of drug use was 19.1
Marijuana Remains in Third
Marijuana remains in third place with 4,224 people
Heroin remains fourth with 3,860 people
Missouri Drug Laws
Possession of any controlled substance is considered a Class C Felony under Missouri possession laws. The exception to this rule is the possession of under 35 grams of marijuana.
A detailed illustration follows:
| | | | | |
| --- | --- | --- | --- | --- |
| Felony Class | Criminal Charges | Detail | Sentencing (Potential Imprisonment) | Sentencing (Potential Fine) |
| Misdemeanor | Possession | 10 grams or less of marijuana | – | Up to $500 |
| Misdemeanor | Possession | 11-34 grams or less of marijuana | Up to 1 year in jail | Up to $2000 |
| Class C felony | Possession | 35 or more grams of marijuana; possession of any other controlled substance | Up to 7 years in prison; maximum 10 years for persistent offenders | Up to $5000 |
Is Weed Legal In Missouri?
Recreational use of marijuana is illegal in Missouri, but medical marijuana is allowed. This means that only a certain group of people can legally possess or use the substance. The law for medical use of marijuana in the state was passed in 2018, and the state began to award licenses to dispensaries, labs, cultivators, and producers in late 2019 and early 2020.
People living with cancer, epilepsy, glaucoma, intractable migraines unresponsive to other treatment, debilitating psychiatric disorders, human immunodeficiency virus/acquired immune deficiency syndrome, Hepatitis C, ALS, Inflammatory bowel disease, Crohn's disease, Huntington's disease, Autism, Neuropathies, Sickle cell anemia, Alzheimer's disease, Cachexia, Wasting syndrome and terminal illnesses qualify for a medical marijuana card and can apply for one.
Since possession was decriminalized in 2014, possessing 10 grams or less of marijuana is punishable by a fine only. Greater quantities are still punishable by jail time, though. On the other hand, cultivation of the substance for non-legal patients remains illegal and can be punishable by jail time and a fine under Missouri law.
Find Addiction Treatment in Missouri Today
The State of Missouri clearly has a problem with substance abuse. Heroin and alcohol abuse is rampant, with an increasing number of teens suffering from some kind of substance abuse.
The risk of suicide is also increased, and the struggle is harder each day. This is why Missouri offers different drug and alcohol treatment options throughout its territory, with many lifelong solutions.
If you or a loved one are struggling with substance abuse or addiction, strongly consider reaching out to rehab in Missouri – any delay could be dangerous.
Find Drug Rehabilitation Centers Near You Anywhere In the US
Addiction Resource team has compiled an extensive list of the top drug rehabilitation facilities around the country. Click on the state you are interested in, and you'll get a list of the best centers in the area, along with their levels of care, working hours, and contact information. Haven't found the rehab you need? Call the toll-free helpline below for professional assistance.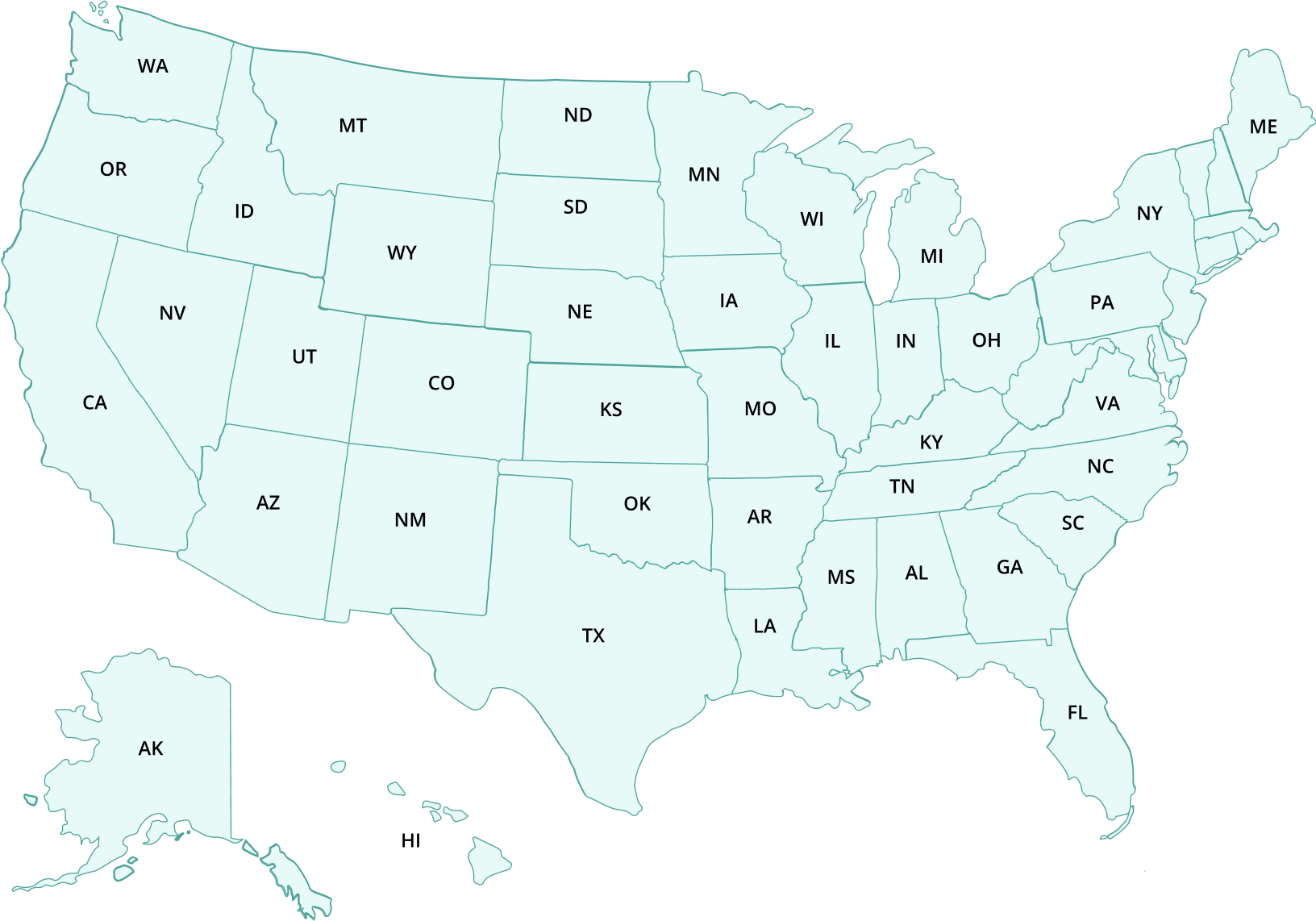 ---
Page Sources
Missouri Department of Mental Health. (2020). TREATMENT SERVICES FOR SUBSTANCE USE DISORDERS AND COMPULSIVE GAMBLING. Department of Mental Health. https://dmh.mo.gov/sites/dmh/files/media/pdf/2021/04/sr2020-section-f.pdf
Missouri: Opioid-Involved Deaths and Related Harms. (2020, May 1). National Institute on Drug Abuse. https://www.drugabuse.gov/drug-topics/opioids/opioid-summaries-by-state/missouri-opioid-involved-deaths-related-harms
Missouri Department of Mental Health. (2020a). Substance Use and Mental Health Indicators Missouri 2020. Department of Mental Health. https://dmh.mo.gov/media/pdf/substance-use-and-mental-health-indicators-missouri-2020