Rehabilitation facilities in Michigan are needed more than ever. Unfortunately, the Great Lake State is following the national trend and the drug-related deaths have increased steadily over the past 15 years.
A handful of these overdoses are determined by illegal drug use. Sadly, most of them are the result of the misuse of prescription opioids such as oxycodone, hydrocodone, and fentanyl.
Rehabilitation centers in Michigan are crowded with people who took too many pills by accident. Since most people cannot easily get hold of prescription painkillers, adults, children, and teens alike are often admitted into drug treatment centers across the state.
This review takes a look at some of the best rehab options in the state, and the mode of operation of these centers.
6 Best Rehabs in Michigan
The following 6 rehab centers in Michigan with high success rates in MI have done an outstanding job at guiding their patients toward a full recovery.
Ascension Brighton Center For Recovery, Brighton, MI
Ascension Brighton Center for Recovery is one of the oldest alcohol and drug rehab centers in the entire country. For more than 60 years, this rehab center in Michigan has helped thousands of people regain control of their lives.
The rehabilitation clinic treats everyone with dignity and compassion and provides a professional approach to addiction-related issues. The rehab's professionals have the first-hand experience with treating substance addiction and creating detox programs. They use some of the latest therapeutic approaches and create personalized programs for every individual.
This rehabilitation facility in Michigan eliminates all the stimulants in the patient's life and provides a safe environment for reflection that will help with planning and achieving a successful recovery.
Awakenings Rehabilitation, Albion, MI
Awakenings Rehabilitation Center in Michigan is a state-of-the-art treatment center. This rehabilitation facility offers a wide range of rehab and recovery options especially designed for those who suffer from drug addiction, as well as alcohol addicts.
The treatment facility strives to help its patients to achieve a complete recovery. This is why their specialists will help the patients deal with their physical, spiritual, and emotional issues.
Each individual benefits from a personalized treatment program. The program includes outpatient programs, medication management, individual and group counseling, integrating combined therapies, drug and addiction education, and inpatient drug rehab in Michigan.
Great Lakes Rehabilitation, Manistee, MI
The Great Lakes Rehabilitation center in  Michigan uses comprehensive and innovative methods of treatment that work. The rehabilitation clinic offers an open-ended inpatient drug rehab in Michigan that helps the participants complete their healing process in their own time and rhythm.
Great Lakes puts together a personalized treatment program by assessing the patients' needs, moods, and medical records. Their specialists provide nursing care, medical care, residential treatment, stabilization, and counseling.
By providing a relaxed and warm environment, the rehab's specialists encourage reflection, meditation, and spiritual healing.
Dr. Elizabeth Corby, Birmingham, MI
Dr. Elizabeth Corby is a fully licensed psychologist that provides evaluation and treatment services for adults, adolescents, couples, and families in Michigan. She provides individual or group therapy. Dr. Corby specializes in addiction treatment and combines the fields of sociology, medicine, and psychology to produce the best results for her patients.
Dr. Corby's extensive experience in treating addiction is definitely an asset, and her therapies guide the patients on the road to recovery. If you are interested in personal treatment rather than in enrolling in a rehab center in Michigan, call the helpline number for more information.
Michigan Therapeutic Consultants, Mt Pleasant, MI
MTC offers addiction treatment services to people who suffer from opiate addiction and are seeking a therapeutic recovery program. The center's specialization is in the treatment of opiate addiction through a combination of the medication methadone and outpatient therapy.
MTC's direct service staff comprises professionals, including board-certified physicians, licensed RNs and LPNs, and licensed and certified therapists with over 200 years of combined experience in the medical and psychological fields.
Accredited by CARF and licensed or governed by DEA, OSAS, SAMHSA, and the State Methadone Authority, MTC methadone clinic adheres to or exceeds all state and federal guidelines regarding substance abuse treatment and confidentiality.
Skywood Recovery, Augusta, MI
Skywood Recovery deploys advanced approaches, including Dialectical Behavioral Therapy (DBT) skills, Cognitive Behavioral Therapy (CBT), and Acceptance and Commitment Therapy (ACT) for addiction treatment. There are also psychoeducational groups to teach the patient about a wide range of topics related to addiction, and any medications that may be needed are managed by the center's consulting physicians.
Other therapy treatment approaches such as adventure therapy, art therapy, equine therapy, and yoga provided by Skywood are useful for engaging the body and the mind in various new ways. As is common knowledge, addiction recovery stretches beyond the physical alone, so it is important for one to stay active as the body, mind, and spirit are restored to good health.
Drug Abuse Statistics In Michigan
More than 1,500 people died of a drug overdose in 2013 alone – 225 of these deaths were attributed to heroin use. Wayne County, home to Detroit, faces a large heroin and cocaine problem. Crack cocaine is used widely within the county, and it affects the lives of many citizens throughout the state.
There were 1,762 deaths related to opioids consumption in MI.
The state has a rate of 18.5 deaths per 100,000 people, above the national average of 13.3.
According to the authorities, more than half of these deaths were attributed to synthetic opioids use.
Michigan is suffering from the national opioid consumption epidemic. The physicians in this state recommended more than 96.1 opioid prescriptions per 100 persons, more than the national average of 70 prescriptions.
About 9.5% of the state's adolescents of 12 – 17 initiated alcohol use. And since most of them can get their hands on prescription drugs with ease, the rehabs in Michigan often report substance abuse in their age category.
Nearly 85% of the state's addicts either do not admit that they have an addiction problem or do not seek professional help. Even when they do, the existing drug and alcohol treatment centers in the state do not have the capacity to handle all the addicts seeking help.
Michigan Drug Laws
In a bid to reduce the rate of drug abuse in the state, Michigan drug laws clearly state the circumstances under which people can be charged for illegal drug use, sale or trafficking, and the possible punishments for those circumstances.
Some of these laws have undergone some change over the years, but up to date details are as follows:
Classification
Substances Included
Criminal Charges
Sentencing (Potential Imprisonment)
Sentencing (Potential Fine)
Schedule I or II narcotic substances 
Heroin, cocaine, and similar derivatives

Ecstasy and Methamphetamine

Possession
– 1,000 grams or more may result in up to life

– 450 to 1,000 grams may result in up to 30 years

– 50 to 450 grams may result in up to 20 years

– Less than 50 grams may result in up to 20 years

– 1,000 grams or more may incur a fine of $1,000,000

– 450 to 1,000 grams may incur a fine of $500,000

– 50 to 450 grams may incur a fine of $250,000

– Less than 50 grams may incur a fine of $25,000

Schedule III
anabolic steroids (ketamine), lower potency morphine, and hydrocodone with acetaminophen or aspirin
Possession
Up to 10 years
Up to $15,000
Schedule IV
Various. Schedule IV includes valium, Xanax, and Rohypnol
Possession
Up to one year
Up to $2,000
Schedule V substances
cough syrups containing codeine and cold medicines containing ephedrine
Possession
Up to two years
Up to $2,000
Prescription medication without a prescription
Varies
Possession
Up to one year
Up to $2,000
Is Weed Legal In Michigan?
In November 2018, Michigan voters approved adult-use marijuana, which effectively means that people aged 21 and above are legally allowed to purchase, possess, and use the substance – but only with a state-approved medical marijuana patient card.
By Michigan Marijuana law, there is a limit on the quantity that these qualified people can possess at a time. The limit is set at purchasing up to 2.5 ounces of cannabis or equivalent product daily and 10 ounces of cannabis or equivalent product monthly.
From March 2021, Michigan started accepting applications for recreational cannabis licensing opportunities from entrepreneurs who did not previously hold medical marijuana licenses.
Find Addiction Treatment in Michigan Today
Even though the state of Michigan could benefit from more specialized recovery clinics, the existing ones are doing a great job of treating addiction disorders and substance abuse. If you or a loved one suffer from substance addiction, contact a healthcare professional and consider visiting a rehab center close to you immediately.
Find the best treatment options. Call our free and confidential helpline
Find Drug Rehabilitation Centers Near You Anywhere In the US
Addiction Resource team has compiled an extensive list of the top drug rehabilitation facilities around the country. Click on the state you are interested in, and you'll get a list of the best centers in the area, along with their levels of care, working hours, and contact information. Haven't found the rehab you need? Call the toll-free helpline below for professional assistance.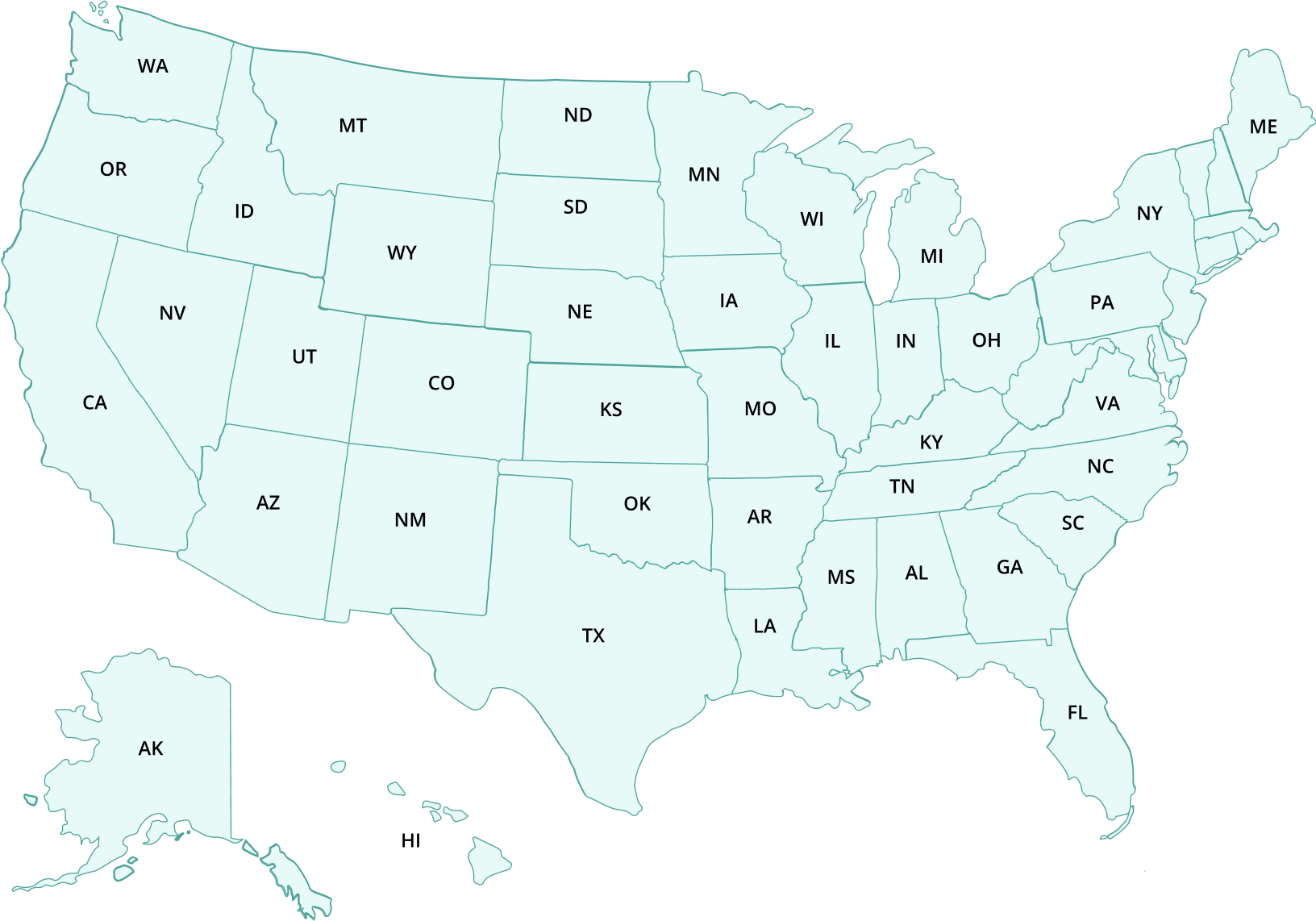 ---
Page Sources
Lynne-Landsman, S. D., Livingston, M. D., & Wagenaar, A. C. (2013). Effects of state medical marijuana laws on adolescent marijuana use. American journal of public health, 103(8), 1500-1506.
Marijuana Regulatory Agency. (2021). MRA - What medical conditions are eligible? Michigan.Gov. https://www.michigan.gov/mra/0,9306,7-386-83746-449306--,00.html
Thomas, B. M. (1998). Criminal Procedure-Parole Eligibility-Michigan Eliminates Mandatory Drug Sentences and Allows Parole for Possession of 650 or More Grams of Cocaine or Heroin.