"If you are seeking a amenable peninsula, look around you" – this state motto is proudly used by Michigan residents. This state is rich in natural resources, from which the most obvious and significant are the five lakes. Wetlands, sand dunes and forests are also at the top of the list. However, Michigan is not excluded from the global drug abuse problem. Statistical reports indicate that alcohol and drug abuse in Michigan is increasingly getting worse. In order to help men and women to fight these serious conditions, this state offers different opportunities for rehab, through addiction rehab centers. Here you can find information on some of them.
Top 5 Rehab Centers In Michigan
Maplegrove Center
Located in a peaceful, wooded area of West Bloomfield, this rehab center helps adults addicted to drugs and/or alcohol. The services provided cover chronic and acute detox, as well as residential and intensive outpatient programs. Patients who suffer from mental health disorders are also treated by specifically designed program.
Residents of Maplegrove Center receive a holistic approach combined with evidence-based treatment (using the latest researches to inform the techniques and care).
The addiction treatment is constructed of three phases: interruption, rehabilitation and recovery. These phases are carefully and responsibly conducted, with the help of Maplegrove Center's staff, made of a team of experts in the field of physiology, medicine and sociology.
Some of the addiction programs this rehab center offers are:
Adolescent Services
Opiate Addiction and Suboxone
Gambling Addiction
Healthcare Professionals and Addiction
Outpatient Detox
Relapse Program
12-Step Program
Women and Addiction
Addiction Prevention and Support
Maplegrove Center accepts different insurance policies and payment options.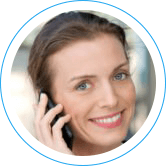 Hope Without Commitment
Find the best treatment options.Call our free and confidential helpline
Dawn Farm
Dawn Farm's mission is to help drug and alcohol addicts to achieve their long term healing with the help of a recovering community as the most important pillar. This non-profit organization's outpatient and detoxification programs are accredited by the Commission on the Accreditation Rehabilitation Facilities and licensed by the Michigan Bureau of Substance Abuse and Addiction Services.
After admission, residents choose a treatment program, with the help of the clinical staff. Since this is not such an easy task, a meeting with one of the clinical staff member and a current client, as well as a tour of the facility can be arranged.
As for programs Dawn Farm is offering, the list is made of the following:
Sub-acute Detoxification
Outpatient Treatment
Transitional Housing
The Residential Treatment lasts for 3 – 3 1/2 months and implies living in a community with other recovering patients. This is how healthy relationships and cooperation are being built.
Transitional Housing program provides an opportunity for former addicts to learn necessary, basic life skills and start fresh. Participants hold a job, maintain the household, attend A.A. and participate in community.
Costs vary depending on the program, but the fees are simple and transparent so all the possible costs can be planned in advance.
Narconon Freedom Center
Narconon Freedom Center is all about recovery and relaxation. It offers wooded 10 acres of unique, relaxing and peaceful environment for rehabilitation. The facilities include clean, comfortable rooms with all the necessary amenities. The food is healthy and nutritious, because the body needs vitamins to function properly and ease the withdrawal symptoms.
Narconon Freedom Center's goal is a drug-free individual. The program this center applies on its clients is precise and organized. This doesn't involve a 28-day program and the use of some substitute drugs.
Narconon's step by step program includes:
Drug-free Withdrawal – nonmedical, with the help of round the clock withdrawal specialists
New Life Detoxification – based on a scientific fact that drug residues remain trapped in the fat tissue of the body and may be reactivated years after drug taking cessation. This step is designed to eliminate all of these toxic substances.
Objectives – daily help in bringing the individuals into communication with others and their environment.
Life Skills Courses – effective learning and practice of life skills which prepare the individuals for future challenges (overcoming ups and downs course, personal values course, changing conditions in life course etc.)
Narconon Freedom Center works with every individual and his/her healthcare provider to help in getting appropriate insurance coverage for a specific program.
Brighton Center for Recovery
Since its very beginnings, Brighton Center for Recovery has become one of the best rehab centers in the entire nation. All recovery programs are individualized, followed by experienced team of physicians, nurses, substance abuse therapists and recovery care coordinators. This center is proud of the fact that many of the nurses are Certified Addiction Registered Nurses.
Brighton Center for Recovery offers a full range of treatment options:
Inpatient Addiction Treatment
Outpatient Addiction Treatment
Prevention
Lifelong Recovery
Inpatient treatment focuses on removing patients from their previous surrounding, away from every negative memories and experiences. The essential parts of inpatient treatment are detoxification, rehabilitation, followed by friends and family support (friends and family of the patients are encouraged to take part in the whole healing process and to help their loved ones to achieve sobriety).
Outpatient treatment services include group counseling and educational sessions, without requiring the patient to stay at Brighton Center for Recovery facilities.
Lifelong Recovery is constructed because the healing doesn't stop when the patients leave the rehab, but through his/her future life. That is why this center offers ongoing support programs, 12-step programs and support, serenity prayer, volunteer opportunities etc.
Brighton Center works together with patients to resolve their financial obligations with the most suitable option.
Sacred Heart Rehabilitation Center
Since 1967, this rehab center is committed to providing the highest-quality care for those in need. Sacred Heart Rehabilitation Center offers an array of behavioral health services, including the following:
Detoxification
Residential Inpatient
Women's Specialty
Outpatient
Medically Assisted Treatment
HIV/AIDS Care
Preventive Care
Supportive Independent Living
The residential programs are tailored based on every individual needs and can include lectures, interactive educational groups, group and individual therapy, specialty groups and recreational activities. Outpatient program is designed for those who can't afford time away from home or work, and includes education, group and individual therapy, interactive group didactics and 12-step groups.
We will also mention Women's specialty, since the Sacred Hearth is the largest women's specialty services provider in Michigan. This program offers short and long term residential inpatient or outpatient services, apartments and supportive housing. A variety of courses like parenting, child care, case management and specialized medical care are included.
Treatment in this center is covered by most insurance plans, with many levels of coverage.
What Rehab Programs You Will Find in Michigan
Detox Program
Michigan offers 35 detoxification treatment options, which range from residential and outpatient to hospital detox. Most of these accept insurance while some of them are even state financed. The goal of every detox process is to make the transition as painless as possible.
In Michigan, you can find detox program intended only for men, women or adolescents. For parents who want to get clean, there are even facilities which offer beds for the children.
With so many choices, it is hard to make a decision, so it is important to be informed on each one.Some treatment centers who help patients to detox are Sunrise Center, A Forever Recovery, Pine Rest –Demey Center.
Intensive Outpatient Program (IOP)
This is basically an outpatient drug rehab program, but it does not necessarily include the help of detox. The facilities performing this type of treatment offer services for 10-20 hours a week, thus allowing the clients to maintain his/her routine and responsibilities.
Individual and group therapy, as well as 12-step program are usually provided by this program. Heroin Ridge Assocs, Sanford House and IDC are just some of the Michigan IOP treatment centers.
Pregnant Women Rehab Program
Over 20 addiction rehab and detox centers are available for pregnant women with addiction problem in Michigan. The entire detox process is closely monitored by trained staff mostly made of medical experts. It is essential that every phase of this process does not affect the baby's or mother's health.
Some of the treatment centers intended for pregnant women in Michigan are Home of New Vision, Pines Behavioral Health Services and Positive Images Inc – Residential .
With roughly 9 percent of the state population which is using illicit substances, Michigan is in a serious problem. The high rate of substance abuse is followed by higher rate of crime, domestic violence and poverty. Another worrying data is the increasing number of teens who face drug addiction (mostly heroin, prescription opiates and cocaine).
However, for everyone who wants help in getting better, Michigan offers a variety of treatment centers with programs that fit each individual's requirements.