It is no wonder Oklahoma drug rehabilitation is a big industry. When it comes to substance abuse, Sooner State is leading the game. Data from the national substance misuse watchdog suggests almost 12% of adult Oklahomans are in need of treatment for their addiction – the second-highest rate in the U.S.
Top 7 Drug Rehabs in Oklahoma
We have singled out a handful of outstanding treatment centers in OK whose facilities and rehab services are proven to be of the highest efficiency and quality. Here are the top seven.
Clay Crossing, Maud, OK
Unlike other drug rehabs in Oklahoma City, Clay Crossing is far away from the urban hustle and bustle, providing its patients a natural setting at a 400-acre ranch.
The excellent individual-oriented approach makes Clay Crossing a top inpatient drug rehab in Oklahoma. The treatment is focused on reflection and spirituality, with a lot of attention given to the underlying factors preceding the substance misuse disorder.
The 45, 60, or 90 days-long program is ideal for those looking for Christian drug rehab, as rebuilding a deeper connection with God is one of the principal treatment objectives at Clay Crossing.
Valley Hope of Cushing, Cushing, OK
Valley Hope is one of the highest-quality Oklahoma drug rehab centers. Patients can choose to either undergo rehab programs from home or in the rural, serene atmosphere of the center.
Those in need of treatment can also benefit from one of Oklahoma's most exceptional drug detox centers. The program encompasses medical supervision on behalf of doctors and nurses, as well as a lab profile of all residents and 24/7 monitoring.
As opposed to free inpatient drug rehabs, Valley of Hope provides medication during the detox process. This treatment practice, when necessary, can reduce the harsh withdrawal symptoms of addiction.
Mission Treatment, Oklahoma City, OK
One of the best drug rehabs in Oklahoma City, Mission Treatment has since its foundation been focused on treating people addicted to opiates. As mentioned before, prescription opioid addiction remains one of the country's most prominent substance abuse disorders.
The National Institutes of Health has in 1997 found that methadone maintenance treatment like the one being given at this methadone clinic OKC, focused on the medical, psychiatric, and socio-economic issues, in combination with drug counseling, has the most effective results in treating the addiction. This approach is at the forefront of operations at this drug rehab OKC.
They specialize in treating a variety of drugs, including heroin, lortab, oxycodone, percodan and percocet.
Able Recovery, Oklahoma City, OK
Yet another one of drug rehab centers in Oklahoma specializing in opioid addiction. Patients at Able Recovery are most commonly treated for methadone, heroin, and Suboxone addiction, among other opioid drugs.
Intense psychotherapy in combination with a medication regimen and biopsychosocial support constitutes the approach to recovery.
Also, of all detox centers in the state, Able recovery is one of the rare ones that hasn't got a waiting list. What's more, compared to other Oklahoma drug rehab centers, the treatment costs at Able Recovery are budget-friendly, at $63 per week for personal payments. This drug rehab OK accepts Medicaid and SoonerCare as well.
Oakwood Springs, Oklahoma City, OK
Oakwoods Springs is one of the rehabs in Oklahoma that offers mental health services along with substance abuse treatment. Their aim is to provide high-quality, evidence-based treatment services in a compassionate, safe, and secure environment. The treatment programs are tailored according to each client's individual needs and requirements.
The treatment services at this drug rehab OKC include medically supervised detox, inpatient as well as outpatient services. The highly qualified group of therapists, physicians, clinicians, and other specialists create customized treatment plans that are specific to each client's needs and goals to ensure better success in remaining sober for the rest of their lives.
Brookhaven Hospital, Tulsa, OK
Brookhaven Hospital is one of the rehabs in OK that provides a wide range of treatment services for addiction, substance abuse, behavioral health disorders, and dual-diagnosis disorders. The hospital develops unique solution-oriented treatment programs for each client to ensure that their specific needs are met, and their underlying problems are addressed.
The staff at the center are professional, caring, and compassionate that continue to offer their services to clients and educate them, so they continue to live a sober and drug-free life after they leave the hospital. All these services are provided in a sober, safe, and supportive living environment.
Types of Addiction Treatment in Oklahoma
In response, Oklahoma drug rehabilitation centers have been opened throughout the state to treat those affected, which also include free rehabs in Oklahoma. A staggering 130 rehab facilities, in fact, according to the U.S. Department of Mental Health and Substance Abuse.
It can be a little difficult getting into a free inpatient drug rehab in Oklahoma. Not only will the waiting list belong, but there aren't too many centers providing treatment free of charge.
As a general rule, free facilities are either:
State-funded
Donation-backed
Vocational
Monarch Inc. is an example of a free Oklahoma drug rehabilitation center. Their treatment services revolve around improving patients' mental health while simultaneously dealing with substance addiction. It is worth noting the inpatient rehab services are specifically tailored for women struggling with addiction, while the outpatient program provides services for men, too.
Most Abused Substances in Oklahoma
Prescription opioid abuse remains one of the state's most eclipsing addictions. In America, according to figures coming from the government's Centers for Disease Control and Prevention, opioid deaths have quadrupled since 1999, with their sales increasing by a close percentage.
The surging substance abuse situation Oklahoma faces has taken a heavy toll on the life of everyone. In 2010, the addiction cost the residents a whopping $7.2 billion. But the problem affects far more than just the citizens' pockets. The abuse of alcohol, drugs, and other substances determinants health, well-being, and quality of life.
There is an evident need for more treatment centers. For those, taking painkillers for example. Their non-medical abuse in Oklahoma, as mentioned above, tops the list of all states. Apart from prescribed medication, common drugs of choice include alcohol, marijuana, and cocaine. Meth, too, is a primary drug for 19% of those surveyed in 2011.
Oklahoma is the state that has been fighting the epidemic of substance abuse for many years now. Each year, hundreds and thousands of citizens of the country involve themselves in illicit drug use. Based on the Health Department of Oklahoma's Report of 2018, More than four out of five unintentional prescription drug overdose deaths in OK involve at least one prescription opioid.
Some drug abuse statistics in the state of Oklahoma are listed below:
According to the Behavioral Health Barometer Oklahoma 2015 Report by SAMHSA, 8.1% of youngsters aged 12 to 17 reported the use of illicit drugs in the past year.
According to the National Institute on Drug Abuse Report of 2018, about 43% of the drug overdose deaths in OK resulted from the use of opioids.
Prescription Drug Overdose
Based on the Health Department of Oklahoma's Report of 2018, More than four out of five unintentional prescription drug overdose deaths in OK involve at least one prescription opioid.
Drug Laws In Oklahoma
The State of Ohio divides controlled dangerous substances into five schedules. The dangerousness of the drugs decreases from Schedule I to Schedule V, whereas their approved medical uses increase with the Schedules.
The following table represents some of the drug classifications in the state and the corresponding Oklahoma drug laws and penalties.
| | | | |
| --- | --- | --- | --- |
| Classification | Substances Included | Criminal Charges | Sentencing |
| Schedule I Drugs | Heroin, LSD, Ecstasy, GHB | Felony | Upto 10 years in jail and upto $10,000 fine |
| Schedule II Drugs | Cocaine, Oxycodone, Hydrocodone | Felony | Upto 10 years in jail and upto $10,000 fine |
| Schedule III Drugs | Anabolic steroids, Codeine, Ketamine | Misdemeanor | Upto 5 years in jail and upto $5,000 fine |
| Schedule IV Drugs | Ambien, Xanax, Tramadol | Misdemeanor | Upto 1 year in jail and upto $1,000 fine |
| Schedule V Drugs | Antidiarrhea, Analgesic, Antitussive drugs | Misdemeanor | Upto 1 month in jail and upto $250 fine |
Is Weed Legal In Oklahoma?
The possession of marijuana is illegal in the state of Oklahoma, and anyone found in possession will have to face criminal charges and sentencing in the form of jail served and monetary fines.
The table below shows some of the Oklahoma weed laws and possible sentencing that one might face in the state with regard to marijuana possession.
| | | | |
| --- | --- | --- | --- |
| Classification | Substances Included | Criminal Charges | Sentencing |
| Marijuana possession | Any amount (first offense) | Misdemeanor | Upto 1 year in jail and upto $1,000 fine |
| Marijuana possession | Any amount (subsequent offenses) | Misdemeanor | Upto 1 year in jail and upto $1,000 fine |
Recover from Drug and Alcohol Abuse in Oklahoma
Now that we better understand the scope of an addiction problem the state faces, we can appreciate the wide variety of treatment centers in Oklahoma. From drug and alcohol to opioid abuse, there will be tailored care available for all, which also includes free rehabs in Oklahoma. The situation is improving, and it's mainly thanks to the Oklahoma rehab centers' personalized services. The assessments, detox processes, referrals, outpatient and inpatient treatments, family education, and aftercare services are all there to ease an addict's road to recovery.
There are top-notch detox centers paving the way for innovative opioid abuse treatment, Christian drug rehab facilities, and even those centers which provide care free of charge.
Whatever the circumstances you or your loved one are facing, there is always hope. Reach out to one of our experts at (888)-459-5511 to discuss treatment options in a range of Oklahoma drug rehab centers.
Find the best treatment options. Call our free and confidential helpline
Find Drug Rehabilitation Centers Near You Anywhere In the US
Addiction Resource team has compiled an extensive list of the top drug rehabilitation facilities around the country. Click on the state you are interested in, and you'll get a list of the best centers in the area, along with their levels of care, working hours, and contact information. Haven't found the rehab you need? Call the toll-free helpline below for professional assistance.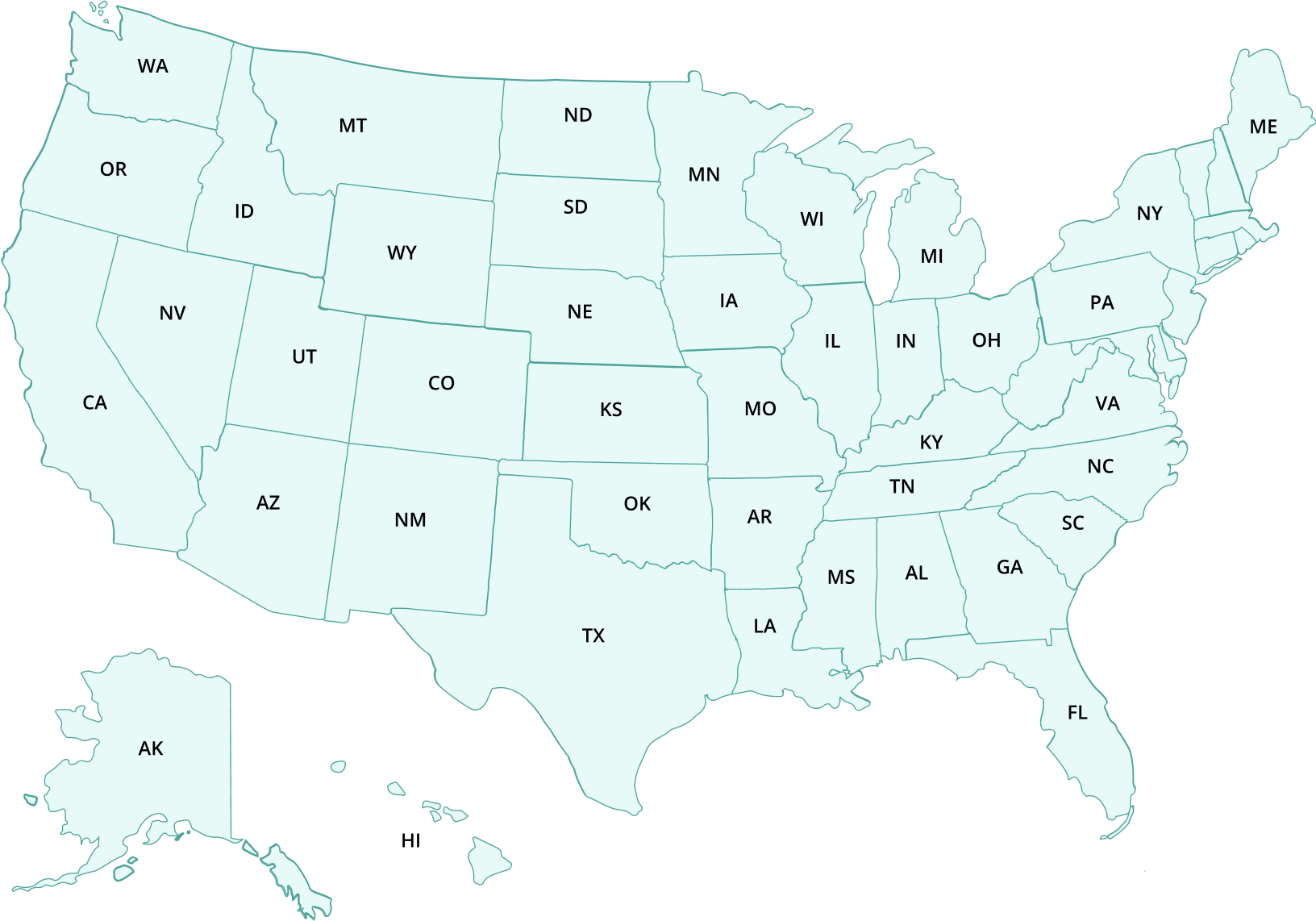 ---
Page Sources
Behavioral Health Barometer Oklahoma, 2015. SAMHSA. (2015). https://www.samhsa.gov/data/sites/default/files/2015_Oklahoma_BHBarometer.pdf.
Oklahoma: Opioid-Involved Deaths and Related Harms | National Institute on Drug Abuse. National Institute on Drug Abuse. (2019). https://www.drugabuse.gov/drug-topics/opioids/opioid-summaries-by-state/oklahoma-opioid-involved-deaths-related-harms.
POTTAWATOMIE COUNTY Prescription Opioid Overdose Facts. OK.gov. (2018). https://oklahoma.govhealth2/documents/Opioid%20County%20Fact%20Sheet%20Pottawatomie%20County.pdf.