Due to often misuse of prescribed painkillers, high rates of drug use disorder, and co- occurring mental health issues, Oklahoma Department of Mental Health and Substance Abuse Services cooperates with more that 130 treatment facilities across the state. The treatments in those centers are usually mix of the 12- step program and modern approach (cognitive- behavioral therapy, family therapy, and online therapy). Treatment programs are tailored for each patient to fit their individual needs.
Top 5 Rehab Centers in Oklahoma
Monarch Inc.
Monarch Inc. is one of the highest rated addiction treatment centers in Oklahoma. Their inpatient program is designed specifically for women struggling with addiction. The newest addition to the program is outpatient service for women and men.
At the Monarch Inc. treatment center, both mental health disorder and substance addiction are considered equally important. Furthermore, the treatment and the outcomes are highly individualized.
Within inpatient rehab facility there are two separate services:
Residential treatment facility
Halfway House Facility for pregnant women and young mothers who are dealing with substance abuse problems.
When it comes to outpatient program, Monarch Inc. provides individual or group counseling, family therapy, drug testing, case management, parenting education, 12- steps weekly meetings, etc.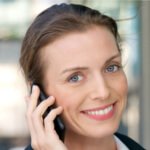 Hope Without Commitment
Find the best treatment options. Call our free and confidential helpline

The Addiction Recovery Center
The Addiction Recovery Center provides a treatment based on holistic approach. The Center is located in Oklahoma City, Oklahoma. Besides addiction, professionals in the center also address underlying mental health issues, while clients are encouraged to embrace the 12-step philosophy.
Specific programs include:
Withdrawal management
Intensive outpatient program
New Hope Recovery Center
New Hope Recovery Center provides substance abuse rehab service for women and men, however clients are settled in gender-specific facilities. The Center is located in Sayre, Oklahoma.
The length of treatment depends on clients' individual needs and it may vary from 30 to 90 days. During their stay, patients are obliged to attend individual, group, and the 12-step meetings. Intensive outpatient program includes three-hour therapy session five days a week. Another service New Hope provides to its clients is transitional living. It includes three group meetings per week and mandatory weekly drug testing.
Clay Crossing
Clay Crossing is men-only substance abuse rehab center, located in a rural part of Oklahoma.
The center offers residential treatment for struggling addicts, highly individualized counseling, and case management. Attending group and individual therapy sessions is mandatory. Also, the center provides classroom education, fishing in one of the two ponds on the ranch, and meditation. During their free time, clients are welcome and encouraged to exercise in the gym. In addition, Clay Crossing emphasizes the importance of family support in maintaining the sobriety.
Valley Hope of Oklahoma City
Valley Hope of Oklahoma City is addiction treatment facility that provides inpatient and outpatient services. It is also one of the rare rehabs that offer online therapy as a part of their telehealth program.
Other services that the Valley Hope of Oklahoma City provides are:
Medically supervised detox
Family support
Short- term residential stay <30 days
The treatment is based on the 12- step program, which is individualized to suit each clients' needs. The total capacity of the inpatient facility is 72 beds.
The Center is quite flexible regarding payment options and accepts most insurances, as well as cash, checks, and credit cards.
What Rehab Programs You Will Find in Oklahoma
Online Therapy
Online therapy sessions are a form of prolonged after care. By accessing a certain website, clients can chat with a certified counselor, which significantly saves a lot of time.
One of the few rehab centers in Oklahoma that offer this service is Valley Hope of Oklahoma City.
Intensive Outpatient Program
The Intensive Outpatient Program is designed for struggling addicts who are not in a position to stay in an inpatient clinic because of their work or other everyday responsibilities. This program includes several weekly therapy sessions such as 12-step meetings, individual or group counseling, and relapse prevention sessions.
Some of the treatment centers in Oklahoma that provide Intensive Outpatient services are:
The Addiction Recovery Center
New Hope Recovery Center
Oakwood Springs
Valley Hope of Cushing
According to Oklahoma Mental Health and Substance Abuse Services, Oklahoma has some of the highest rates of mental illness and substance use disorder. Also, it is estimated that misuse of prescribed painkillers alone was responsible for around 450 deaths in 2007 in this state!
This devastating statistic definitely requires undevoted attention of professionals dealing with substance abuse issues, as well as educators and lawmakers. Along with various rehabilitation programs, it is crucial to work on prevention of substance use disorders.