Nevada is one of the most admired tourist destinations in America. It is also home to a diverse economy and vibrant population. The state is famous for its fascinating casinos, theaters, and hotels. But behind all the glamor of Reno and Las Vegas lurks the ominous shadow of drug abuse and alcohol addiction.
This makes it pertinent to put the information out there about treatment centers for people living with substance abuse and addiction. On that note, this text seeks to review some of the best rehabs in Nevada and the mode of operation of these centers.
5 Best Nevada Rehabilitation Centers
The list of addiction treatment facilites was filtered using different criteria like food and nutrition, overall experience, staffing, and efficiency. Below are the five best Nevada rehabilitation centers:
Vogue Recovery Center, Las Vegas, NV
This Las Vegas rehab center is an evidence-based, Joint Commission accredited drug and alcohol rehabilitation program that offers individualized treatment planning and case management, one-on-one counseling, psychoeducation, group therapy, and evidence-based neurocognitive treatment modalities.
Highlights of the center's strengths include a 5:1 staff-to-client ratio, comfortable accommodations with semi-private rooms, 24 hour registered nurses & clinician care, body, mind & spiritual healing, and state-of-the-art facilities & resources.
Some of the rehab programs offered by Vogue include specialized options such as rehab for men and rehab for women, a dual diagnosis treatment center, and a medical detox center. The levels of care offered by the center include inpatient care, residential care, outpatient care, and intensive outpatient care.
Mission Treatment Center, Las Vegas, NV
Among Nevada rehabilitation centers, Mission Treatment is established to help people suffering from drug addiction. The services of this clinic include but are not limited to counseling and medication-assisted treatment. They also offer medically supervised treatment for their clients who are addicted to all types of opiates on an outpatient basis.
These opiates include illegal drugs such as Hydrocodone, Codeine, Oxycodone, and other painkillers. They have a lot of qualified and expert doctors, nurses, and counselors. Their main goal is to provide much-needed services in a perfect and serene environment to their clients.
Desert Hope Rehab Center, Las Vegas, NV
Addiction recovery at Desert Hope Rehab Center is available for adults of both genders 24/7. Their main mission is to provide their patients with addiction treatment that will meet their individual needs and requirements.
They have programs that provide quality, comprehensive, compassionate, and innovative treatment to their clients, which include but are not limited to individual and group counseling, CBT, and art therapy.
They also have a guaranteed offer – in case relapse happens with the patient after successful completion of their 90-day standard program, they will grant an additional month of rehabilitation for free.
The payment options are negotiable, and personal private plans can be worked out upon the consultation. Desert Hope accepts most types of insurance. However, we would offer to verify the patient's insurance plan in advance.
Call the toll-free helpline below to choose this Nevada rehabilitation center and to see more of what they do in their facility.
Nevada Treatment Center (Las Vegas), Las Vegas, NV
Nevada Treatment Center in Las Vegas is a drug rehab treatment program that is focused on the treatment of substance abuse from people struggling with abuse.
They provide substance abuse treatment, methadone maintenance, detoxification, methadone detox with outpatient care. NTC payment methods include Medicaid, self-payment, and private health insurance. They offer a lot of services for different people suffering from substance abuse.
This NV drug treatment facility does not have an official website, although additional information and reviews of the real patients can be found on the Facebook page.
To know more about this Nevada rehabilitation center, call the helpline number.
New Frontier Rehab Center, Fallon, NV
The NFRC is a free Nevada rehabilitation center with a long history – it was established and incorporated in 1971 to provide better drug abuse treatment services to people suffering from addiction and their families.
This rehab provides a wide range of substance abuse treatment services to promote overall wellness. They value integrity, honest communication, respect, and accountability. Smoking is strictly prohibited on the premises of this NV addiction center, so if the patient is a smoker that would not like to quit at the moment, shall pay attention to this fact.
The facility is partially free for the patients and offers treatment grants funded by state and donations. You can donate both material and financial support to support this facility as they accept donations and contributions both from people and organizations.
Treating Addiction in Nevada
Fortunately, there has been the growth of effective inpatient Nevada rehabilitation centers to counter the problem of substance abuse and addiction. These Nevada rehab facilities have been a success due to the way it was organized.
At a substance abuse treatment center, your full recovery is their top priority. When clients are admitted to an inpatient drug rehab in Nevada, they have to forget their outside responsibilities and daily routines and focus on getting well.
During this course, psychologists and physicians at the state-funded drug rehab monitor their progress and prescribe customized treatment programs. These Nevada prescription monitoring programs will boost their chances of sustainable recovery.
Drug Abuse Statistics In Nevada
Some of the leading abused substances in NV include heroin, methamphetamine, and marijuana. This has been an issue of concern to the state government.
The death or hospitalization of a lot of people has been linked to the overdose of prescription drugs.
In 2013, 5.5 people in every 1,000 emergency department (ED) visitors among Nevada residents were a result of heroin/opioid dependence, poisoning emergencies, or drug abuse.
The highest age-adjusted rates by county were 7.2 in every 1,000 in Nye County and 7.0 in every 1,000 in Washoe County.
There was an increase in heroin-related deaths in Nevada between 2009 and 2013
The number doubled between those years.Compared to national averages, residents of Nevada are using opioids just as much.
In 2018, Nevada providers wrote 55.5 opioid prescriptions for every 100 persons. The national average rate was 51.4.
There were 4,539 visits statewide in 2013
Visits Over the 5-year Period
There were 18,543 visits over the 5-year period between 2009 to 2013
372 drug overdose deaths involved opioids in 2018—a rate of 11.5. The national average was a rate of 14.6.
Nevada Drug Laws
According to Nevada drug laws, the schedule classification of controlled substances are as follows:
Schedule I
Marijuana
PCP
Ecstasy
Heroin
LSD
Schedule II
Methamphetamine
Cocaine
OxyContin
Codeine
Schedule III
Ketamine
Anabolic steroids
Schedule IV
Schedule V
Based on these schedules, a detailed illustration of Nevada drug penalties, fines, and other relevant information follows:
Schedule
Criminal Charges
Detail
Sentencing (Potential Imprisonment)
Sentencing (Potential Fine)
Schedule I or II

Possession

less than 14 grams

The First/Second offense carries probation.

A third or subsequent offense comes with 1 – 4 years in prison

Possibly up to $25,000 for the third or subsequent offense

Schedule III, IV, or V

Possession

less than 28 grams

Same as above

Same as above

Schedule I or II

Possession

14 grams – less than 28 grams

1 – 5 years in prison

Possibly up to $10,000

Schedule III, IV, or V

Possession

28 grams – less than 200 grams

Same as above

Same as above

Schedule I or II

Possession

28 grams – less than 42 grams

1 – 10 years in prison

Up to $50,000

Schedule III, IV, or V

Possession

200 grams or more

Same as above

Same as above

Schedule I or II

Possession

42 grams – less than 100 grams

2 – 15 years in prison

Up to $50,000
Is Weed Legal In Nevada?
According to Nevada marijuana laws, people aged 21 and over can legally purchase recreational marijuana in the state. However, there is a restriction on how much of the substance one can purchase or possess at any given time, and there are also restrictions on the situations and places where the substance can be used.
For instance, marijuana cannot be consumed in public, and this includes:
Casinos
Hotel rooms.
Stadiums
Bars
Public restrooms
Federal property
Dorm rooms
Office buildings
Restaurants, etc.
Additionally, the amount of marijuana that each person can possess at any given time is limited to one ounce or 1/8 ounce of cannabis concentrate.
The general expectation is that public consumption may become legal in licensed social use venues later in the year 2021.
Recover in Nevada and Start the Life Afresh
There are a lot of inpatient drug Nevada rehabilitation centers, including free rehabilitation facilities for those that have little or no money. Many of these addiction centers also offer gambling addiction treatments.
Some of them also have medical detox rooms, which are strictly supervised by medical personnel (this usually lasts for 5 to 6 days). One of the drugs they offer is Naltrexone which is to be taken an hour before the first drink of the day.
If you or a loved one are dealing with substance abuse or addiction in Nevada, consider reaching out to a Nevada treatment center as soon as possible.
Find the best treatment options. Call our free and confidential helpline
Find Drug Rehabilitation Centers Near You Anywhere In the US
Addiction Resource team has compiled an extensive list of the top drug rehabilitation facilities around the country. Click on the state you are interested in, and you'll get a list of the best centers in the area, along with their levels of care, working hours, and contact information. Haven't found the rehab you need? Call the toll-free helpline below for professional assistance.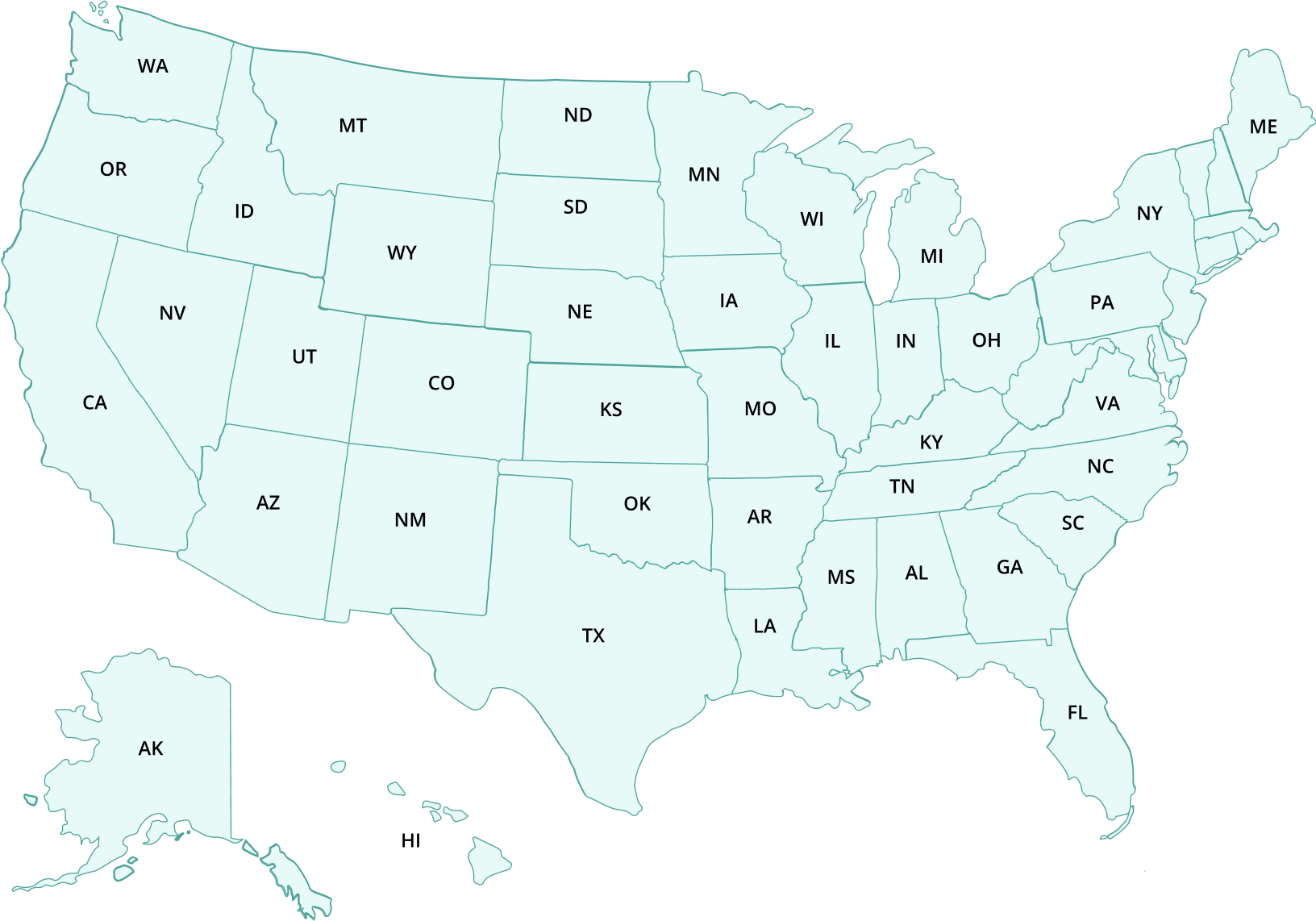 ---
Page Sources
Nevada: Opioid-Involved Deaths and Related Harms. (2020, May 1). National Institute on Drug Abuse. https://www.drugabuse.gov/drug-topics/opioids/opioid-summaries-by-state/nevada-opioid-involved-deaths-related-harms
Department of Health and Human Services Nevada Division of Public and Behavioral Health. (2013). National Governors Association Policy Academy on Prescription Drug Abuse Prevention. https://dpbh.nv.gov/uploadedFiles/dpbhnvgov/content/Programs/ClinicalSAPTA/Docs/Rx%20Draft%20Plan%20Reccomendations%20L.PDF
C. (2021, May 27). Laws & Regulations –. Nevada Cannabis Compliance Board. https://ccb.nv.gov/laws-regulations/