According to Center for Democratic Culture of the University of Nevada, the most used drug in this state is definitely Methamphetamine. Furthermore, meth is also the leading drug related to crime in Nevada. And knowing that this state is home to a gambling capital of the world, the need for addiction rehab centers is quite understandable.
Top 5 Rehab Centers in Nevada
Mission Treatment
Mission Treatment is one of the highest rated outpatient rehab facilities in both Las Vegas and Henderson, Nevada. Besides Nevada, Mission Treatment has its facilities in California, Arizona, and Oklahoma.
Doctors, nurses, and substance abuse counselors provide medication-assisted treatment and counseling. This outpatient clinic is convenient for struggling addicts who are not in a position to stay in an inpatient clinic.
Admission process to Mission Treatment is fast and simple, but there are a few requirements for the patient:
A patient has to be at least 18 years old.
There has to be a proof of addiction, such as withdrawal symptoms.
Only clients with opiate addiction are admitted.
Upon determining that a patient fulfills the above requirements, he/she is then called for the assessment.
Another service this center provides is medically assisted withdrawal, while supervised detox is available only in California.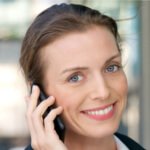 Hope Without Commitment
Find the best treatment options. Call our free and confidential helpline

New Frontier Treatment Center
New Frontier Treatment Center provides a temporary home for 28 struggling addicts for a maximum of six weeks. The Center is located in Fallon, Nevada. Besides substance abuse treatment, it provides gambling addiction treatment.
When it comes to patients who are dealing with substance addiction, they undergo evaluation, group or individual counseling, and random drug testing. New Frontier also provides tobacco cessation classes.
Long- term residential program for homeless people with mental illness is also available and it can last up to 2 years. Furthermore, there are special youth services that include drug and alcohol assessment, mental health assessment, educational programs and individual or group counseling.
Addiction Recovery Centers
Addiction Recovery Centers offers drug and alcohol abuse treatments that include medication therapy, outpatient support, and counseling. Medication treatment for opioid abuse is based on Naltrexone and Buprenorphine. The rehab programs are highly individualized to meet every client's needs. Namely, every client is assigned a personal advocate who coordinates the entire recovery process.
After medications eliminate drug cravings, patients can attend counseling sessions and focus on their recovery. Those sessions can even be conducted over the phone or via Skype.
Addiction Recovery Centers applies the Sinclair Method for people who are having problems with alcohol consumption. They are not addicted to alcohol, but they want to regain control over their drinking habits.
Besides the clinic in Las Vegas, Nevada, there is also another facility in Arizona.
Valley of Hope Drug Rehabilitation Center
Valley of Hope Drug Rehabilitation Center located in Henderson, Nevada, provides medically supervised detox, counseling services, and aftercare.
During the detox period, medical personnel monitor vital signs and provide intensive care. The main goal is to ease the unpleasant withdrawal symptoms until drug leaves the patient's system, hopefully with as little pain as possible.
Counseling sessions are based on cognitive behavioral therapy, and can be group or individual, depending on patient's needs. During individual sessions therapist and patient work together on revealing the underlying factors that caused the addiction, and to develop new ways of dealing with everyday problems.
Aftercare program begins after one leaves inpatient facility. It includes the 12–step meetings, therapy sessions, and sober living.
Desert Hope
Desert Hope is a substance abuse treatment center located in Las Vegas, Nevada.
After the admission to the Center, patients undergo excessive physical and psychological assessments.
Medical detox is strictly supervised by medical personnel, and in most cases, it lasts 5 to 7 days. Detox rooms are located in the quieter section of the facility.
When it comes to counseling, patients attend individual, group, and family therapy sessions. The facility allows forming of gender- specific groups if necessary and also provides dual diagnosis services for those struggling with an addiction and mental health problems.
Additionally, clients can attend a wellness-focused curriculum, express arts therapy, and recovery- oriented challenge therapeutic activities.
Upon completion of inpatient part of recovery, the center provides aftercare program. Besides inpatient stay and medical detox, Desert Hope offers residential treatment, partial hospitalization, and intensive outpatient program.
In some cases, insurance may cover 100% of the treatment costs.
What Rehab Programs You Will Find in Nevada?
Outpatient Rehabs in Nevada
Outpatient substance abuse treatment is a great option for clients who are motivated to stop using drugs, but do not have time for or cannot afford inpatient rehabilitation. A flexible schedule allows clients to keep their jobs and continue with everyday activities.
There are several types of outpatient programs including:
Day programs are based on a daily individual or group therapy sessions.
The intensive outpatient program is created for struggling addicts who, for whatever reason cannot afford to stay longer period of time in the clinic. This program includes several weekly therapy sessions such as 12–step meetings, individual or group counseling, and relapse prevention sessions.
Continuing care includes weekly meetings based on the 12–step program.
Rehab centers in Nevada that offer outpatient treatment programs are Mission Treatment, Addiction Recovery Centers, Desert Hope, Vitality Unlimited, The Samaritan House, etc.
90–Day Rehab in Nevada
Only a handful of treatment centers in Nevada offer a 90–day inpatient stay. Some of them are:
Westcare Nevada Residential Treatment for Boys
Westcare Nevada Residential Treatment for Men
Westcare Nevada Residential Treatment for Women
Walter Hoving Home Las Vegas
Desert Hope Treatment Center
The reason why a 30–day rehab became so popular is in most cases – the rehab cost. But, knowing that substance addiction is a chronic disease and that recovery from it is a long-term process which often results in relapse(s), the benefits of a 90–day rehab program are obvious.
The more time client spends in rehab, the more thorough he will tackle the underlying reasons for his addiction. The premise for this long rehabilitation is to provide more stable recovery with as little chance for relapse as possible. Also, patients and counselors have more time to work on finding and establishing new habits and ways to deal with everyday problems.
The Sinclair Method
0The Sinclair Method is an alcohol addiction treatment that uses opiate blockers to prevent habit- forming behaviors. The main goal is to break the reward cycle of the addiction by taking Naltrexone every day one hour before the first drink which will return one's alcohol cravings to pre-addiction state.
One of the few rehab centers in Nevada that offer The Sinclair Method treatment is Addiction Recovery Centers.
According to recent government data, Nevada is one of the top ten states for substance abuse. Almost 10% of residents of Nevada reported past-month illicit drug use.
Some of the highest rated addiction rehab centers in Nevada are:
Mission Treatment
New Frontier Treatment Center
Addiction Recovery Centers
Valley of Hope Drug Rehabilitation Center
Desert Hope
Most of these facilities offer detox services, individual counseling, group therapy sessions, outpatient programs, etc.