Like many areas of the world, Kansas isn't free from recreational or excessive drug use. Due to its location in the center of the United States, Kansas is often perceived to be free from the influence of the drug trade. According to the US Department of Justice, Kansas suffers especially from opioids, methamphetamine and crack abuse. These two drugs cause the most deaths and ailments in the state. Despite this, the most used drug in KS is marijuana.
The regular issues in KS caused by cocaine and opioids created the need for a number of drug treatment centers. If you are suffering from addiction, these detox centers may help considerably when it comes to getting over that addiction.
The Top 7 Rehabilitation Centers In Kansas
Rehab facilities are vital when it comes to getting an addict's life back on track. These are some of the best drug addiction rehab centers in Kansas.
Valley Hope Association, Norton, KS
Valley Hope in KS is a rehab facility that has branches in 7 states in the US. It offers an opportunity to choose between residential and offsite approaches depending on the type of dependence. The substance abuse center has four main methods of addiction treatment, with the other two being drug detox procedure and family care. This ensures that everyone can get the ideal treatment for themselves.
As one of the many alcohol rehab centers in Kansas, VH staff has years of expertise dealing with challenging situations and know how to guide patients through issues. The rehab also treats all kinds of drug addiction with similar expertise. Learn more about treatment opportunities at this rehab facility in KS by calling the helpline.
Sunflower Wellness Retreat, Osawatomie, KS
The SWR is a detox center with a difference from the various drug addiction rehab centers of Kansas. This center focuses completely on individual needs, encouraging healthy activities such as swimming and other fitness-based therapy. Because this center is a retreat, it is peaceful and relaxing for patients, helping them to speak about their deeper lying issues with addiction. This allows them to begin their psychological recovery.
Patients can stay as long as 120 days, getting regular assistance from counselors and therapists.
Miracles Inc., Wichita, KS
This Wichita, Kansas rehab is completely non-profit. It focuses on helping women who are struggling with addiction. The center doesn't only help people with their addiction but also helps them renew family life. It uses a mixture of therapies alongside drug and alcohol treatments.
For the younger generation, it also has outpatient alcohol treatment centers in Kansas, as well as drug treatment centers in KS.
Crosswinds, Emporia, KS
Crosswinds places most of its focus on helping the mental health of those who come to the facility. The rehab offers a number of counseling programs lead by top professionals. All age groups are welcome here, and family sessions are highly recommended. Unlike many other rehabs, fees are completely based on your income, and if you cannot afford to pay, you do not have to.
In addition to all the mental health services provided for adults at Crosswinds, there are services for children, the community, and basic medication offering for detox.
Shawnee Mission Medical Center, Merriam, KS
Shawnee Mission is one of the many rehabilitation centers in Kansas that offer various treatments to help their patients get rid of addiction. It is also a drug rehab and an alcohol detox center. The rehab has well-trained staff ready to offer the treatment for you with 24/7 care, ensuring you get the help you need. The most popular drug assistance programs here are the 12-step program and relapse prevention.
Shawnee Mission aims to help through its Christian values too. Despite basing most of its care around science and medicine, the center does not neglect other approaches, such as spiritualism.
Valeo Behavioral Health Care, Topeka, KS
Valeo Behavioral HealthCare is one of the leading rehabilitation centers in Kansas. It offers a wide range of services that include Crisis Intake and Assessment, Crisis Intervention, Crisis Residential Program, Community Medication Outreach, and In-Home Support Services. They offer outpatient as well as residential treatment programs for substance abuse and co-occurring disorders.
Their treatment services include various evidence-based therapies and support groups which enable clients to let go of their past negative behaviors and learn to live a happy, sober, and fulfilling life.
Substance Abuse Center of Kansas, SACK, Wichita, KS
Since 1995, the Substance Abuse Center of Kansas has been serving the community by offering prevention, treatment, and case management services to individuals suffering from substance abuse disorders. SACK is one of the drug addiction rehab centers in Kansas that offer a number of services that include alcohol and drug assessments, case consultations, and case management.
They offer an outpatient treatment program where clients have the opportunity to maintain their commitments to family, home, work, and school. Through support groups and peer involvement, clients can establish a foundation for long-term recovery.
Peculiarities of Addiction Treatment In Kansas
When it comes to Kansas drug rehabs, there is a range of options. Many drug rehabilitation centers in Kansas try to focus on individual needs. There are a few approaches, with some being entirely clinical and others mixing faith into the clinical aspect with the focus on spiritual guidance and family intervention.
Kansas also incorporates free drug rehab for those less well off or for the younger generations. Most facilities in the state offer aftercare, and some offer outpatient treatment as well as help in recovery centers. Regardless of where the treatment takes place, it tends to be planned out. Some facilities use a 12 step recovery program, whereas others use a more flexible styled plan, with added features such as mental health care. This is known as dual diagnosis.
As a state, Kansas has plentiful facilities to deal with addiction issues. However, state law often gets in the way of that. The state doesn't have a good Samaritan law, meaning anyone who comes forward for help with their addiction can be prosecuted, as can loved ones who aim to help them. This often deters people from coming forward and is considered a backward approach to combating addiction. Despite the state's efforts to educate young people on drugs, this law seems to be sending drug use the wrong way, with the younger generation accounting for 30% of substance abuse in the state at least. It is quite clear that the law and a lack of common knowledge are holding the state back when it comes to effectively battling against addiction and helping its citizens.
Addiction Rates in KS: Facts and Figures
Kansas' trouble with addiction has always existed, but a 2015 study shows that in recent years it has become far more troubling. In fact, the study highlighted that over a 12 year period, the state has experienced 4 times more overdose-related deaths than it previously had. This staggering statistic highlights the need for substance abuse treatment in Kansas. It is just as worrying for the state that 5.9% of every 100,000 of those deaths is somebody aged under 18, according to the KS drug report. This highlights that drugs are influencing people from a young age.
The most dangerous of those drugs appear to be methamphetamine and cocaine. These are the most frequently trafficked drugs in the state and, coincidentally, arguably two of the most potent and dangerous drugs on the market.
According to government statistics, the most frequently abused drug in the state is Marijuana. More people are admitted to Marijuana treatment centers than alcohol rehabilitation centers in Kansas, which highlights the extent of drug use in Kansas. Despite not necessarily being as potent and deadly as cocaine or opioids, marijuana presents its own dangers and justifies rehabs in Kansas even more.
Alcohol and drug abuse are on the rise in all states of the United States, and KS state is no different. Some additional drug abuse statistics in KS are listed below:
According to the NSDUH report by SAMHSA, 13.1% of individuals aged 12 or older used any illicit drug in the past year.
According to the National Institute on Drug Abuse report 0f 2018, about 45% of the drug overdose deaths in KS involved opioids.
Based on the Kansas Drug Control Update of 2017, approximately 6.71% of Kansas residents reported past-month illicit drug usage.
Drug Laws In Kansas
The State of Kansas divides controlled dangerous substances into five schedules. Schedule I represents the most dangerous controlled substance, which has the highest potential for abuse, whereas Schedule V has the lowest risk of abuse and has accepted medical use.
The following table represents some of the drug classifications in the state and the corresponding Kansas drug laws and penalties.
| | | | |
| --- | --- | --- | --- |
| Classification | Substances Included | Criminal Charges | Sentencing |
| Schedule I Drugs | Opiates and certain stimulants | Felony | Upto 25 years in jail and upto $100,000 fine |
| Schedule II Drugs | Raw opium, cocaine | Felony | Upto 25 years in jail and upto $100,000 fine |
| Schedule III Drugs | LSD and anabolic steroids | Misdemeanor | Upto 1 year in jail and upto $2,500 fine |
| Schedule IV Drugs | Flurazepam, butorphanol | Misdemeanor | Upto 1 year in jail and upto $2,500 fine |
| Schedule V Drugs | Narcotic Drugs, methamphetamines | Misdemeanor | Upto 6 months in jail and upto $2,500 fine |
Is Weed Legal In Kansas?
It is illegal to grow or distribute marijuana in the state of Kansas. If anyone is found in possession of marijuana, they can face legal charges. The table below shows some of the Kansas marijuana laws and possible sentencing that one might face in the state with regards to marijuana possession.
| | | | |
| --- | --- | --- | --- |
| Classification | Substances Included | Criminal Charges | Sentencing |
| Marijuana possession | Less than 25g | Misdemeanor | Upto 6 months in jail and $1,000 fine |
| Marijuana possession | 25g to 450g | Level 3 Felony | Upto 6 years in jail and $7,500 fine |
| Marijuana possession | Between 450g and 30kg | Level 2 Felony | Upto 12 years in jail and upto $50,000 fine |
| Marijuana possession | More than 30kg | Level 1 Felony | Upto 16 years in jail and upto $100,000 |
Getting Help for Substance Addiction
There is an abundance of treatment options in KS, just waiting to offer help to anyone that needs it. From spiritual assistance to purely medical-based help, there is something for everyone. Enrolling in one of these facilities can change your life for the better.
Drug and alcohol addiction will always be a challenge to overcome. But doing it with help gives you a substantially better chance of managing to become sober. That is why getting involved with a Kansas drug rehab and being admitted to one of the rehabilitation centers in Kansas is so vital.
Find the best treatment options. Call our free and confidential helpline
Find Drug Rehabilitation Centers Near You Anywhere In the US
Addiction Resource team has compiled an extensive list of the top drug rehabilitation facilities around the country. Click on the state you are interested in, and you'll get a list of the best centers in the area, along with their levels of care, working hours, and contact information. Haven't found the rehab you need? Call the toll-free helpline below for professional assistance.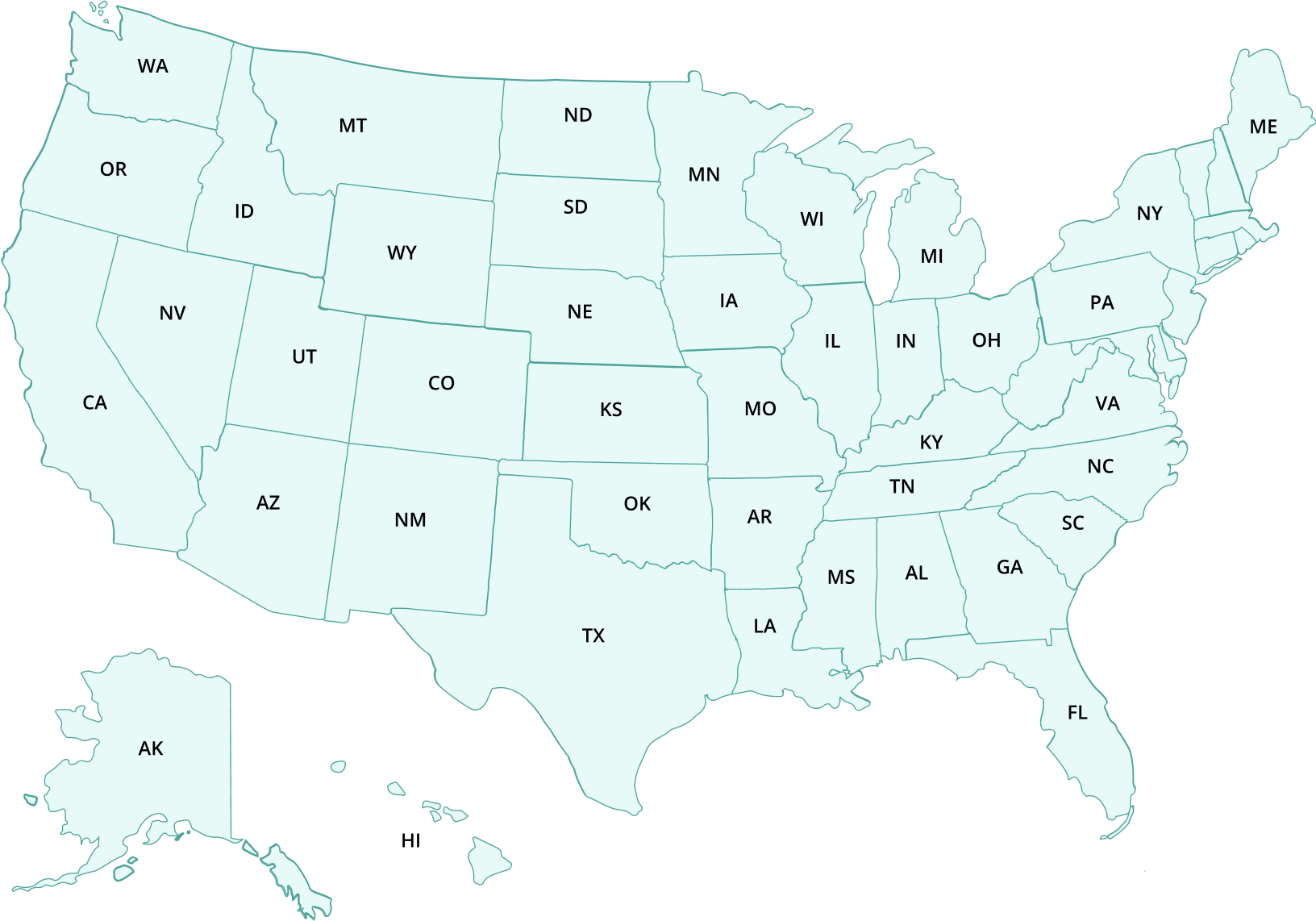 ---
Page Sources
Substance Use and Mental Disorders in the Kansas City MSA. SAMHSA. (2016). https://www.samhsa.gov/data/sites/default/files/NSDUHMetroBriefReports/NSDUHMetroBriefReports/NSDUH-Metro-Kansas-City.pdf.
Kansas: Opioid-Involved Deaths and Related Harms | National Institute on Drug Abuse. National Institute on Drug Abuse. (2019). https://www.drugabuse.gov/drug-topics/opioids/opioid-summaries-by-state/kansas-opioid-involved-deaths-related-harms.
KANSAS DRUG CONTROL UPDATE. Obamawhitehouse.archives.gov. (2021). https://obamawhitehouse.archives.gov/sites/default/files/docs/state_profile-kansas.pdf.