Back in 2007, almost 600 people died due to drug use in SC. The same year, the number of seized methamphetamine labs has risen by more than 200%. Additionally, because of the low price, one of the most commonly used drugs in this state is heroin. This devastating statistic is one of the main reasons why the majority of drug rehabilitation centers are focused on opioid addiction treatment and medication-assisted therapy.
Top 7 Rehabs in South Carolina
There are several high-quality rehabs in South Carolina that offer professional and effective treatment services to individuals struggling with addiction and substance abuse. Here we have short-listed seven of the best ones that people can contact and get admission in order to start their journey towards recovery.
Crossroads, Charleston, SC
Crossroads Treatment Center Is one of the rehabs in South Carolina which specializes in medication-assisted therapy (MAT) for opioid addiction. Two medications that are used to treat opioid addiction are Methadone and Suboxone. If taken in a controlled environment, they can block opiate receptors in the brain and prevent drug cravings. Suboxone and Methadone also block the euphoric effects of the drug.
Treatment in the Crossroads Treatment Center consists of two stages: medication treatment and counseling. However, the treatment is also divided into three parts:
Induction is characterized by medication treatment and daily meetings with your counselor.
Early recovery includes the development of an individualized treatment plan, identifying your triggers, and developing new ways of dealing with everyday problems to maintain sobriety.
Relapse prevention and stabilization is the final stage of recovery. After approximately one year of medication treatment, you and your doctor will start considering tapering the dose of the medication.
Owl's Nest Recovery Community, Florence, SC
Owl's Nest Recovery Community is an addiction treatment center based on traditional 12-steps philosophy. The entire staff of the center is comprised of people who have gone through addiction treatment, which gives them a unique insight into the problems that patients have. Therefore, they can provide understanding and guidance to those in need.
This drug rehab South Carolina center was founded back in 2001 as an alternative to conventional treatment centers. Although it is based on a 12-steps program, the emphasis is on responsibility, community, and discipline.
Owl's Nest Recovery Community offers two types of residential treatment:
An intensive residential treatment program lasts a minimum of 28 days and includes group therapy sessions, workshops based on a 12-steps program, equine therapy, and creative writing.
The transitional residential treatment program is created for residents who completed an intensive residential treatment program. Clients are encouraged to participate in activities outside their group, for example, to go to 12-steps meetings in the community.
Charleston Recovery Center, Charleston, SC
Charleston Recovery Center is an alcohol and drug addiction treatment facility for male and female addicts. Similar to Owl's Nest Recovery Community, Charleston's staff members are also former addicts who want to share their knowledge and experience. The treatment philosophy is based on a 12-step program and requires the client's full commitment. The center offers inpatient treatment options, intensive outpatient treatment, 90-day treatment, and sober living.
Their most successful treatment plan consists of:
A 3-month long treatment plan
First 2 weeks, the patient is considered a newcomer
For the next six weeks, the patients get the status of "resident."
For the last four weeks, the patient gets "senior" status
After the first three months have passed, the patient can enroll in a continuing care program if they deem it necessary.
Southwest Carolina Treatment Center, Anderson, SC
Southwest Carolina Treatment Center is another rehab facility for opioid addiction. The center offers medication-assisted therapy combined with individual counseling and group therapy. Needless to say, the program is highly individualized in order to fit every client's needs. Also, Southwest Carolina Treatment Center provides support to family members of an addict.
Medications such as Methadone and Suboxone ease physical symptoms of addiction, but counseling deals with a psychological aspect of substance abuse. This combination has shown as the most successful in opioid addiction treatment.
The team of experts includes a medical doctor, pharmacist, and licensed counselors.
LRADAC, Columbia, SC
LRADAC is an alcohol and drug addiction treatment center located in Columbia and Lexington, SC. The center offers treatment for adults and teenagers. They also provide detox services, ADSAP prevention program, and RPP program created for addiction treatment in healthcare professionals.
LARDAC also has a program for mothers and pregnant women who suffer from addiction. They are aware that treating pregnant women presents a unique set of challenges that are only presented in special cases. It is for this reason that MOMS (Maternal Outreach Management Services) was created.
Another notable program that they offer is the Recovering Professional Program, or RPP. This program is tailored to suit the needs of people in certain professions like physicians, nurses, pharmacists, dentists, and podiatrists. The program guarantees absolute confidentiality as it is made to help said professionals return to their line of work.
Each program is individualized and based on group and individual counseling, family support, and education.
Waypoint Recovery Center, Cameron, SC
Waypoint Recovery Center is one of the rehabs in South Carolina that offers premium treatment services for various types of addictions and co-occurring mental health disorders such as bipolar disorders, PTSD, anxiety, and others. The center comprises a highly qualified and professional team of therapists, physicians, and nurses that provide round-the-clock services to all the clients.
The services at this drug rehab center include clinical assessments, individual therapy, family therapy, group therapy, alumni services, continuing care, and a comprehensive outpatient treatment program. The treatment services are based on holistic and strengths-based approaches where clients are guided throughout their recovery process.
Phoenix Center, Greenville, SC
Phoenix Center is one of the best rehabs in South Carolina, whose aim is to inspire hope, promote health, and strengthen communities struggling with addiction and substance abuse. Their efforts are guided to preventing and treating substance abuse and behavioral health disorders by advocating for the needs of the clients, staff, and the community.
The center has employed a team of highly qualified and expert staff members who work together with the clients in providing them a roadmap towards ultimate recovery. Through a number of evidence-based and result-oriented therapies and treatment modalities, the clients are taught the life skills needed to live an addiction-free and sober life so they can become productive and successful members of the community.
Drug Abuse Statistics In South Carolina
SC continues to fight the war against addiction and substance abuse just like the rest of the nation. Each year, hundreds and thousands of individuals fall prey to substance abuse that includes adolescents as well as adults. The SC Department of Alcohol and Other Drug Abuse Services (DAODAS) contracts with 32 local alcohol and drug abuse authorities to ensure that prevention and treatment services are available across all of the state's 46 counties. Some drug abuse statistics in the state of South Carolina are listed below:
According to the 2020 SC County-Level Profiles on Substance Use-Related Indicators by DAODAS, 12.8% of adults reported Binge drinking in 2019 in the Anderson County of the state.
According to the National Institute on Drug Abuse Report of 2018, about 17.1% of the drug overdose deaths in SC resulted from the use of opioids. 
Unintentional Drug Overdose
According to the SC Department of Health and Environmental Control Report of 2017, there were 924 unintentional drug overdose deaths in SC in 2017.
Drug Laws In South Carolina
SC divides controlled dangerous substances into five schedules. These schedules are categorized according to their potential for abuse and the therapeutic value of the substance. Schedule I is considered the most dangerous, where Schedule V is the least dangerous one.
The following table represents some of the drug classifications in the state and the corresponding South Carolina drug laws and penalties:
| | | | |
| --- | --- | --- | --- |
| Classification | Substances Included | Criminal Charges | Sentencing |
| Schedule I Drugs | Some opiates, hallucinogenic drugs, depressants | Felony | Up to 5 years in prison and $10,000 fine |
| Schedule II Drugs | Cocaine, Morphine, Methamphetamine, Oxycodone | Felony | Up to 5 years in prison and $10,000 fine |
| Schedule III Drugs | Anabolic steroids, Codeine, Ketamine, Vicodin | Misdemeanor | Up to 1 year in jail and $2,000 fine |
| Schedule IV Drugs | Diazepam, Lorazepam | Misdemeanor | Up to 1 year in jail and upto $2,000 fine |
| Schedule V Drugs | Codeine, Buprenorphine | Misdemeanor | Upto 6 months in jail and $1,000 fine |
Is Weed Legal In South Carolina?
The possession of marijuana is considered illegal in SC, and the possessor will have to face criminal charges in the state.
The table below shows some of the South Carolina weed laws and possible sentencing that one might face in the state with regard to marijuana possession.
| | | | |
| --- | --- | --- | --- |
| Classification | Substances Included | Criminal Charges | Sentencing |
| Marijuana possession | Less than 1oz | Misdemeanor | Up to 3o days in jail and $200 fine |
| Marijuana possession | Between 1oz to 1kg | Misdemeanor | Upto 1 year in jail and upto $2,000 fine |
What Rehab Programs You Will Find in South Carolina
Medication-Assisted Therapy
Medication-Assisted Therapy is a therapy option for opioid addiction. The most commonly used medications for this purpose are Methadone and Suboxone. Those medications block opioid receptors in the user's brain and prevent psychological effects of the drug such as joy, euphoria, relaxation. Suboxone and Methadone also prevent drug cravings and ease unpleasant and dangerous withdrawal symptoms. They are mostly used in the treatment of heroin addiction. Drug rehab centers in SC that offer this kind of service are Southwest Carolina Treatment Center, Crossroads Treatment Center, and River Oaks.
Recovering Professionals Program
The Recovering Professionals Program is created to help healthcare professionals fight their addiction problems. The main goal of this program is to help medical professionals return to work and practice medicine safely. Another benefit of this program, other than health concerns, is that it might help struggling addicts keep their license to practice medicine. Also, confidentiality is guaranteed. The addiction treatment center that provides Recovering Professionals Program service is SCRPP.
Find Addiction Treatment Help in SC Today
Due to the rise of opioid use in SC, many drug rehab centers in SC are specialized in treating this type of addiction. The treatment is the combination of medication-assisted therapy (MAT), group therapy, individual counseling, and family support. Addiction treatment professionals have recognized the importance of prevention, and therefore some rehab centers in SC work on the education of the general population about the consequences of drug use.
Find the best treatment options. Call our free and confidential helpline
Find Drug Rehabilitation Centers Near You Anywhere In the US
Addiction Resource team has compiled an extensive list of the top drug rehabilitation facilities around the country. Click on the state you are interested in, and you'll get a list of the best centers in the area, along with their levels of care, working hours, and contact information. Haven't found the rehab you need? Call the toll-free helpline below for professional assistance.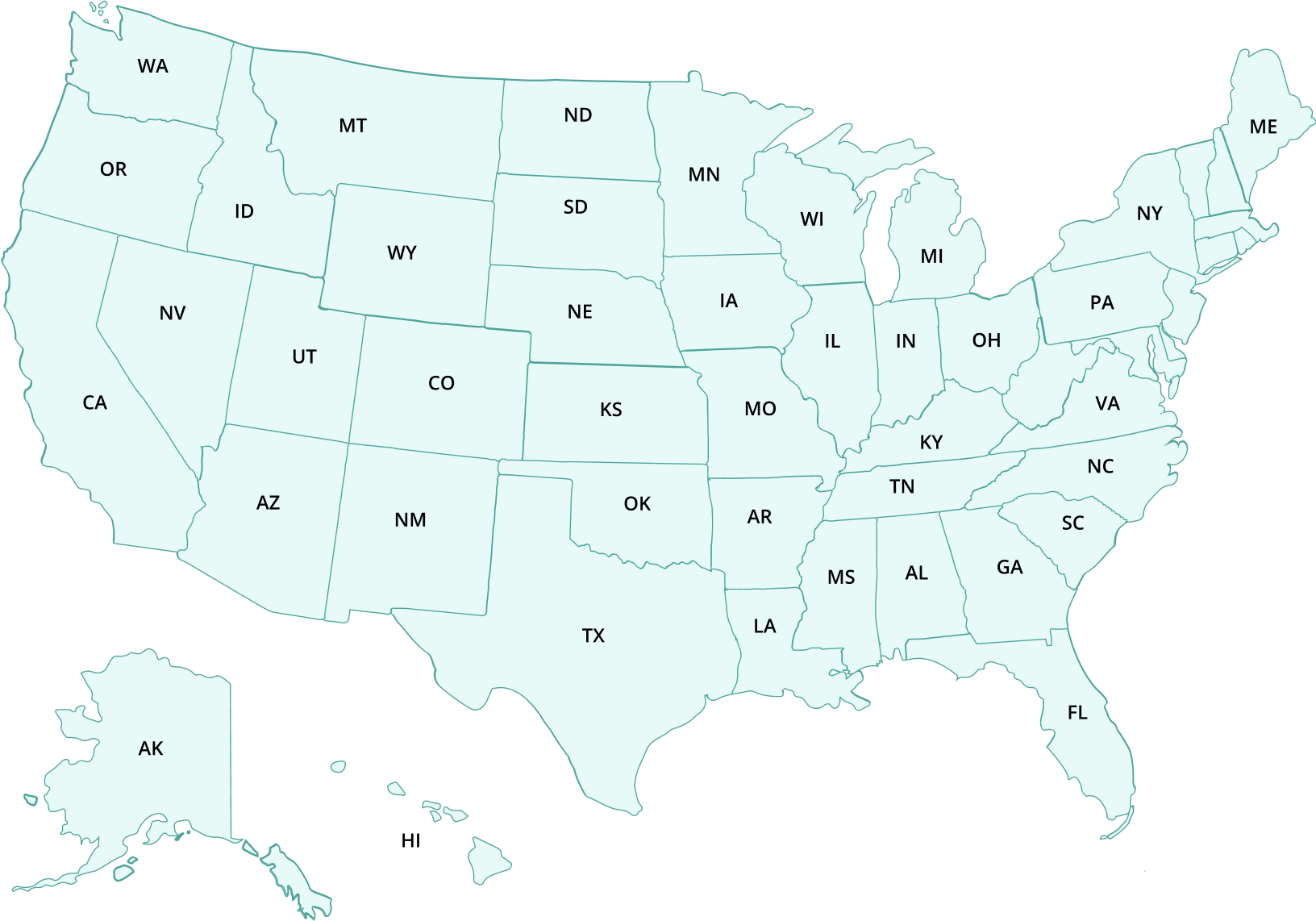 ---
Page Sources
2020 South Carolina County-Level Profiles on Substance Use-Related Indicators. Daodas.sc.gov. (2020). https://www.daodas.sc.gov/wp-content/uploads/2021/02/2020-SC-County-Level-Profiles-on-Substance-Use-Related-Indicators.pdf.
South Carolina: Opioid-Involved Deaths and Related Harms | National Institute on Drug Abuse. National Institute on Drug Abuse. (2019). https://www.drugabuse.gov/drug-topics/opioids/opioid-summaries-by-state/south-carolina-opioid-involved-deaths-related-harms.
SOUTH CAROLINA DEPARTMENT OF HEALTH AND ENVIRONMENTAL CONTROL. Scdhec.gov. (2017). https://scdhec.gov/sites/default/files/media/document/Drug%20Overdose%20Deaths%20-%20South%20Carolina%202017.pdf.