When the need to recover from a drug or alcohol addiction arises, a person is confronted with the decision of how and where to get treatment. For some people, this choice is a matter of convenience, they can afford to choose based on criteria tailored to their needs. However, for many people, the decision is not as simple; it is not a luxury but a matter of necessity.
Are there free rehab centers?
Yes, there are free rehab centers that offer free treatment for those who cannot pay. According to a survey the Substance Abuse and Mental Health Services Administration (SAMHSA) in 2010, 48.3% of 13,688 treatment centers that participated said that they offer free addiction treatment programs to those who cannot pay.
Drug and alcohol addiction treatment generally costs a lot and is beyond reach for people who are poor or who simply have too many commitments with other things. In order to cater to the needs of such people, there have been established state-funded and even free rehab centers where a person suffering from drug or alcohol addiction (if they qualify) can get the help he/she needs without breaking the bank.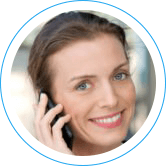 Hope Without Commitment
Find the best treatment options.Call our free and confidential helpline
Treatment Is Fully Covered by Insurance In Most Cases
What are the advantages of free rehab programs?
The major advantages of free rehab centers include:
Price – A free rehab program is a big relief to those who can't afford quality treatment services.
Care – Addicts can expect a minimum standard of care. Also, the personnel at these facilities are competent and reliable.
State Funded Rehab Centers
Like the name implies, these are rehab centers that are being funded by revenue provided directly by the state government through various means such as Federal grants, state policies or as a branch of a bigger health care umbrella. These centers are specifically designed to help people who are too poor or who do not have adequate cover in their insurance plans to undertake drug or alcohol rehabilitation. A 2014 survey  carried out by the National Survey on Drug Use and Health found that out of the 22.5 million people surveyed who were addicted to drugs/alcohol, over 4 million of them received help in battling their addiction but out of these people that received some type of help, only a little over half received help in an institution that specializes in addiction treatment. What this means is that there are a lot of people who can benefit from proper addiction treatment if only they knew where to find it. The main problem is actually getting the needed help as the quality of support offered by each state varies widely.
Free Rehab Centers
Unlike state funded rehab centers, these centers offer addiction treatment at virtually no cost at all. There are people who cannot afford a single dime toward their recovery from addiction. This leads them to attempt dangerous and unsupervised withdrawal from drugs or to patronize people and organizations that may use questionable methods to achieve detoxification. Sometimes, these people, although they really want to get better, end up giving up completely on their quest for recovery because it seems to be something that is unrealistic to achieve. Fortunately, there is a host of rehab centers that offer this type of free service. According to a 2010 survey by the Substance Abuse and Mental Health Services Administration, SAMHSA, out of the 13,688 treatment centers that participated, 48.3% said they offered free treatment to those who could not pay and 3.9% said they offered free treatment to all clients. This shows that there really are options out there for people who can't afford paid private treatment. A point to note, though, is that is free treatment is not the best option as we will soon find out.
Pros and Cons of State Funded or Free Rehab Centers
These type of rehab centers are, by nature, hugely popular even for those who can afford paid treatment. Everybody naturally gravitates towards things that are free or cost much less. However, there are all the attendant drawbacks that come with the territory of things being free or relatively cheap. Let's start with the advantages.
Advantages
There are two major advantages of state funded or free rehab centers namely: price and relatively good care.
Price: The cost of state funded and free drug rehab programs is an obvious advantage. Drug rehab is quite expensive, even for those who have the money. It is certainly a big relief for those who can't afford paid care to be able to access this type of alcohol or drug addiction treatment. However, this advantage may not be as alluring if someone has a more robust insurance which covers treatment in the case of drug abuse. With insurance, private care can be as cheap as state funded or free treatment programs.
Care: The other major advantage is the relatively good care received by those who are involved in this type of drug/alcohol treatment. This is because they can expect the minimum standard of care which sometimes is all that is needed to make a full recovery. The personnel are not incompetent and make the best of the very limited resources available to them.
Disadvantages
The cons of free or state funded treatment are far more than the pros, and this is to be expected. Here are some of these disadvantages:
Outdated Equipment and Facilities: The only aspect of free or state funded treatment that might arguably be at par with paid treatment is the personnel involved. However, these types of rehab centers don't have access to the latest equipment, techniques, and facilities which can make the recovery process easier. This outdated condition may even spread to new therapies that are being used by more up to date facilities.
Long Waiting List: Being virtually free, these rehab centers attract a lot of people and often overwhelm the resources available. This means there is a constant queue of people waiting to be attended to or admitted. Drug addiction is sometimes a matter of life and death and people who cannot get the care they need, when they need it may end up getting more rooted in their addiction and sometimes hurt themselves permanently.
Absence of Counseling and other Support Services: State funded or free rehab programs usually only focus on the physical aspect of beating an addiction without paying much attention to the psychological aspect. The psychological aspect is just as important if not more important because if the addict's body is treated without the mind being addressed, there is a high chance of a relapse and all the effort put into rehab rendered useless.
Lack of Obligation: People who are admitted to free or state funded rehab centers usually do so of their own accord. This means they have the ability to leave anytime they want and this fact means that there are many people who leave the program in the middle of their treatment without completing it. These people are almost certainly going to come back to the program and those who don't will continue to deal with their addiction on their own without receiving any help at all.
Privacy: There is a general distrust, especially by people who are suffering from drug addiction, towards government institutions. They won't feel at ease sharing a lot of information about their lives, habits and the people they know. They may feel like they are going to get into trouble with the police as a result of the things they say. They also usually prefer not to run into certain types of people at these rehab centers.
Uncomfortable Atmosphere: Free or state funded treatment almost invariably means there are a lot of options unavailable to the addict. There almost certainly won't be tailored options like out-patient services or home-like comforts while in the care of the rehab center. It is not likely that the atmosphere available is one conducive to a quick and stress-free recovery.
Are free addiction rehab treatments effective?
Yes, free addiction rehab treatments are effective, though their success rate is not as high as private treatments. This is because there are disadvantages of free treatment facilities such as outdated equipment, long waiting list, lack of counseling and support services, lack of obligation, uncomfortable atmosphere, and others.
State funded and free drug or alcohol rehab centers are an attractive proposition for a number of reasons but there are major disadvantages that surround them. If possible, it is always better to go for a private option which is far more likely to result in a successful outcome at the end of the day. If you or a loved one is struggling with an addiction, please call our free helpline at 877-808-8240 to speak to a compassionate counselor who can help you make the best decision that is best suited for your recovery. Your calls are confidential and your information will never be shared with a third party.