With Tennessee being the birthplace of country music and notorious for its drinking motives, the information that it is the state of highest percentages of people struggling with alcoholism and addiction in USA hardly comes as a surprise. On the upside, there are many good treatment facilities for battling such conditions, which proves that people of Tennessee are investing in solving this problem.
Top 5 Rehab Centers in Tennessee
Solutions Retreat
Located in Nashville, near Radnor Lake State park, Solutions Retreat offers perfectly scenic surroundings for patients struggling with everyday problems. Given that many times addiction starts as a coping mechanism for stress, the calming effect of woods surrounding the center can greatly help in recovery process of patients.
The program that they offer differs from other, more conventional local rehab centers because they claim that every patient that visits them is different and that each of them requires a special, tailor-made program in order to get the best results. And that is exactly what they do, before every patient is admitted, they have to pass and interview with one of the center's members in order to determine which method will be most suitable for them. They are one of the most prominent practitioners of Experiential Recovery. This recovery method relies on action, activities and experiencing new things in an attempt to address the subconscious issues they might have. While focusing on a particular activity, the patient is able to forget about the constraints they have subconsciously put on themselves which prevent them from getting the full benefit of the recovery program.
Another thing that is notable about this center is that they pay a great amount of attention to the post treatment period and relapse prevention. They claim that getting sober is the easy part and that many addicts have periods of sobriety without being treated, but that the relapse which follows makes the substance abuse much more severe.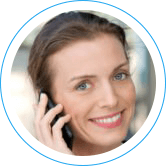 Hope Without Commitment
Find the best treatment options.Call our free and confidential helpline
Bradford Health Services
Bradford Health Services is one of the oldest and most well-known substance addiction treatment centers.
The center offers many different ways and programs for its patients and their loved ones, so that every individual can be sure that they are getting the appropriate treatment that they need. Among other things Bradford Health Services offers are:
Absolute anonymity
Top-notch recovery methods that rely on the 12-step program
They allow the treatment of patients both in the center (inpatient), as a part of regular visits (outpatient), or as a combination of the two
A well-trained team of experts to help their patients whenever it's necessary
Family programs, teaching family members how to help reinforce the sobriety attitude in the patient
Exceptional attention to continuing care, even after the treatment at the center is finished
An extended care program, for patients that need extra effort and time to get over their problem
Discovery Place
Discovery Place is another local rehab center located in Tennessee that offers conventional treatment methods with a twist. Situated on a 17 acre piece of land, it is not as large as some other local facilities, but has enough staff to have every patient get personal face-to-face sessions regularly.
It is important to note that all 'Recovery Guides' working at Tennessee have been victims of substance abuse themselves, which offers them a unique insight into problems of their patients and in turn creates a bond making the patients more likely to listen to their advice.
Discovery Place offers its patients and their loved ones 4 different programs:
30-day residential program – Allows the patients to follow the 12-step program as directed by the Alcoholics Anonymous book. This includes meetings with their designated group and their Recovery Guide, attending talks from guest speakers and learning new skill to help them transition back into community as a sober individual.
Long-term recovery program – the long term program offers the highest chance of continued sobriety for its attendants, as well as the best 'quality' of sobriety of all the programs they offer.
Continuing care – continuing care program not only covers the patients stay in the center, but offers regularly scheduled calls and check-ups after the in-house treatment has ended.
Family matters program – once a month, there are workshops that are meant to help family members and friends of the patients understand how they can help as well. These workshops also work to help patient's loved-ones reestablish the personal connections with the patient.
Synergy Treatment Center
Synergy Treatment is one of the oldest substance abuse treatment facilities in state, with 28 years of experience in helping people get clean and reintegrated into society. One thing that sets Synergy apart from other treatment centers is the fact that they offer what they call 'transitional housing'. For patients who managed to successfully go through the treatment, but are in danger of being homeless after leaving the facility, Synergy has prepared temporary accommodations.
Patients can stay in one of the apartments located in a three-storey building which are fully furnished, have bathroom and have access to common rooms like kitchen, dining room, laundry facility and outdoor areas such as a basketball court and a picnic area.
Programs and accommodations that patients can get at Synergy Treatment Center include:
Social Detoxification
Long-Term Treatment Program
Aftercare
Supportive Transitional Housing
Mending Hearts
Mending Hearts is one of the few facilities of this type that caters exclusively to the female patients. Founded by Trina and Charlotte Frierson, who faced and overcame addiction and homelessness problems in their life, Mending Hearts offers a unique environment to help female substance abuse victims get sober and back into society.
Mending hearts offers its patients several programs to choose from, which include:
Social Setting Detox and Residential Rehabilitation
Intensive Outpatient Treatment Program (IOP)
Peer Support Community with Transitional Housing
Moms with Kids
Mending Hearts offers up to 94 beds for their patients, but there is a waiting list in place almost at all times, and an application form needs to be filled out, sent and accepted before one can get started on their treatment.
What Rehab Programs You Will Find in Tennessee?
Transitional Housing Program
After completing the designated treatment program, patients of Synergy Treatment Center who are facing a bad financial situation and probability of homelessness are offered accommodations within the center's housing program.
The program itself offers suits located within a three storied building located near the center. The suits are fully furnished and each of them has a bathroom, while the rooms like kitchen and a dining room are shared. The residents will also have access to a laundry room, as well as outdoor areas dedicated to sport and recreation, like a basketball court and a picnic area.
Family Matters Program
Many drug rehab centers offer some form of counseling for the family members and friends of the patients. This helps them better understand the condition that their loved one is going through and what they can personally do to help. This also helps them reestablish personal connections which were lost due to the patient's substance abuse problem.
What many fail to realize is that after completing the treatment, the patient is very vulnerable emotionally and mentally, which makes them more likely to go through relapse and start using again. This is where their family and friends need to come in and help them return to the society without having to go through stressful situations.
Despite being one of the states with one of the highest percentages of opiate and prescription drug abuse, Tennessee is also becoming one of the leaders in battling the addiction problem. With many high-quality treatment centers and addiction specialists to choose from, it should not come as a wonder if Tennessee sees a sharp drop in drug overdose fatalities and drug-related crimes in the near future.