Rhode Island is best known for its sandy beaches and colonial style houses. Despite being the smallest of the fifty states, Rhode Island is the second most densely populated area. Therefore, it is understandable why it is important to address the issue of addiction. Additionally, one of the main concerns of the state's public health experts is addiction problematic because back in 2011 Rhode Island was the state with highest addiction rates.
Top 5 Rehab Centers in Rhode Island
Ad Care
Ad Care is a substance abuse rehab center founded 42 years ago. It offers its clients hospital stay that includes medically supervised detox, inpatient recovery, and support for the family. The hospital is in Massachusetts while in Rhode Island you can find Ad Care Inpatient facility for drug and alcohol addiction treatment. The center is located on the 30-acre property partly placed on the beach. The peaceful location can be beneficial for the treatment, and therefore it is one of the reasons why users choose this facility.
Rhode Island Ad Care treatment center offers its clients:
Medically supervised detox
Crisis stabilization unit
Residential programs
The primary goal of detox is to get rid of the toxins from the body safely, as in numerous cases withdrawal symptoms can be pretty severe. Therefore, vital signs monitoring is imperative. If needed, medication can be provided to ease the pain and other withdrawal symptoms.
Crisis Stabilization unit includes dual diagnosis services for individuals with mental health problems by stabilizing them with medications.
Residential program provides clients with counseling, education groups, expressive therapy, and aftercare recovery.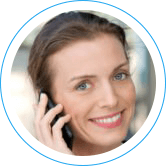 Hope Without Commitment
Find the best treatment options.Call our free and confidential helpline
Pathways Rehabilitation
Pathways Rehabilitation is addiction treatment center located in 31 states, including Rhode Island.
The center provides men and women who are struggling with addiction with detox services, inpatient, and outpatient rehab program.
Clients also attend a sober living program where they can participate in yoga and art classes, meditate, and exercise. Patients can attend 12-step program meetings, individual and group therapy.
Pathways rehabilitation also offers their clients luxury drug rehab. This option helps patients feel better during their stay by providing them with private chef services, fitness center, and personal transportation.
Assisted Recovery
Assisted Recovery is an opiate addiction rehab facility located in Cranston, Rhode Island. The staff at AR is basing the addiction treatment on Suboxone for more than ten years. If you need to regain the control over your life, this is the right facility for you.
If you decide to start your recovery you do not need to wait for admission, you can start right away, even during night time. Some of the professionals that will take care of you are emergency room specialists, psychiatrists, hormone replacement experts and pain management practitioners. All of these experts will work along with you and your loved ones to break the vicious cycle of opiate addiction. Additionally, clients can attend daily group meetings that are free of charge.
Phoenix House
Phoenix House is alcohol and drug addiction rehab center founded almost 50 years ago. The treatment in the center implements a holistic approach, which means that dedicated professionals will focus on every aspect of one's life and their family. They see addiction as a chronic disease with a relapse as a part of it. The team of experts includes:
Psychiatrist
Counselor
Family therapist
Case manager
Educational Specialist
Wellness expert
Medical professional
The primary goal of the treatment based on cognitive behavioral therapy is to discover what lies beneath and what the cause of addiction is.
Phoenix House offers specific addiction treatment programs for mothers, teens, and military community.
Other services that this center offers include:
Stabilization
Inpatient program
Outpatient program
Sober living
Additionally, clients may also receive dental care services, high school education, psychiatric assessment if needed, vocational assessment, animal and horticulture therapy, as well as yoga classes and other recreational activities.
The Journey of Hope, Health, and Healing
The Journey of Hope, Health, and Healing is opiate addiction treatment center located at three separate locations in Rhode Island. It offers its clients individual and group counseling sessions based on modern and evidence-based approach, and every client's treatment is highly individualized.
The Journey of Hope, Health, and Healing offers the following services:
Methadone therapy
Short term and long term detox
Individual and group counseling
Mental health counseling
Intensive outpatient program
Testing for hepatitis C and HIV
Dual diagnosis assessment
What Rehab Programs you will Find in Rhode Island
Suboxone Therapy
Suboxone is opioid that represents the combination of buprenorphine and naloxone. Both of these two ingredients help with drug cravings and drug seeking behavior. If a person uses heroin while on Suboxone, the drug will not cause a euphoric state. Suboxone also reduces the possibility of fatal outcome in a case of overdose. Also, the medication can help with withdrawal symptoms.
Despite listed benefits, there are a few side effects of Suboxone such as nausea, vomiting, insomnia, irritability, and fever.
Rhode Island treatment centers that offer Suboxone treatment are following: Assisted Recovery, Suboxone Treatment of Newport, Suboxone Physician Services, Medical Assisted Recovery, etc.
Holistic Approach
Holistic treatment approach includes a physical, psychological, and spiritual aspect of one's well being. The primary goal of the treatment is to treat a whole person, not just one segment whether it is physical, behavioral, or mental.
Examples of holistic therapies are:
Massage
Acupuncture
Reiki
Meditation
Neurofeedback
Nutritional Therapy
Holistic treatments approach deals with emotional, physical, psychological, and environmental aspects of addiction.
Rhode Island addiction treatment centers that offer holistic approach are Phoenix House, Pathways Rehabilitation, Sstar of Rhode Island Inc. Sstar Birth, East Bay Center Substance Abuse Services, Tri Town Community Action Agency, etc.
Conclusion
Along with high rates of heroin abuse, Rhode Island is the state with the highest rates of marijuana use. Given the fact that from January to November, more than 200 people died from an opioid overdose we can understand why it is important to work on education of young people about the dangers of drug use.