One of the biggest challenges individuals face when trying to break a substance abuse habit is the lack of adequate support structures. This is often the case when they try to break an addiction away from a professional rehab center in Indiana. To get the right support structures and have the best chance at finding long-term healing and recovery, it is important to check into an inpatient drug rehab Indiana.
Top 7 Rehabs in Indiana
The state of Indiana doubtless has hundreds of rehab centers peppered all across the state. What is important to note is that not all these facilities offer the same level of service. Picking the right rehabilitation institute can often be a challenging task. To help provide a starting point to the search for the right facility, here are seven of the top drug rehab centers in Indiana.
Fairbanks Alcohol And Drug Addiction Treatment Center, Indianapolis, IN
Fairbanks Alcohol and Drug Addiction Treatment Center is a seventy-three-year-old drug rehab center located on Clearvista Parkway, Indianapolis, that offers addiction therapy programs on both short-term and long-term basis.  By providing treatment programs that help individuals and their families overcome addiction, the facility lives up to its mandate of inspiring hope and transforming lives through an expert focus on addiction recovery.
While the facility is not one of the free drug rehab centers in Indiana, it does provide a wide variety of drug rehab programs with variable costs. These programs include inpatient programs, outpatient programs, education, training, supported living, and recovery management. Persons seeking to join the facility will also be able to get a dual diagnosis if, in fact, they have co-occurring conditions.
Tara Treatment Center, Franklin, IN
Another top alcohol rehab Indiana is Tara Treatment Center. This treatment center welcomes all, regardless of gender, identity, or background, and specializes in a number of different services. These services include general detox, inpatient treatment, partial hospitalization and outpatient treatment.
Like many of the better rehab facilities in IN, The Tara Treatment Center also runs family therapy and psychotherapy, alongside other treatments, in the form of dual diagnosis. Whilst undergoing inpatient treatment here, you can expect a rigorous schedule of group meetings, meditation and other events that may help the patient during detox.
Indiana Comprehensive Treatment Center, Indianapolis, IN
The Indiana Comprehensive Treatment Centers are a group of drug rehabilitation centers based around the state of Indiana. They aim to treat substance abuse for most drugs, specializing in opioids. However, they do not help with addiction to alcohol.
Considered one of the top rehab facilities in Indiana for opioid addiction, Indiana Comprehensive uses evidence-based treatments. It does this in the form of medication and therapy sessions. Most recovery programs here include both individual and group therapy. There is also the option for family counseling and adolescent assistance. Call our free helpline to find out more about rehabilitation in IN.
Progress House, Indianapolis, IN
Progress House, founded in 1961, is the oldest and one of the largest drug recovery facilities in IN. As a rehab center in Indiana, the rehab offers a treatment process that involves providing recovery homes to those seeking therapy. Through such homes, persons undergoing treatment can have a safe and affordable abode while having access to other recovery support services.
The facility houses an abundance of patients for both single and polydrug abuse, offering a range of activities to help them during their stay. These include nutrition and wellness courses, plus general educational activities, and relapse prevention programs. Progress House uses a 12 step system to support patients.
Bridges Of Hope, Anderson, IN
An Indiana Judicial Center accredited drug rehab, Bridges of Hope provides a relaxed way to recover from substance abuse. Set on a lakeside, Bridges of Hope is ideal for all, catering to people of all ages, genders and backgrounds. The drug rehab in Indiana offers a range of treatments, and for this reason, it is even ideal for treatment of former military personnel.
Those who choose to have treatment at Bridges of Hope, have a number of treatment options to choose from. These include anything from inpatient and outpatient therapy, to gender-specific rehab. Unlike many drug treatment centers in Indiana, Bridges of Hope also continuously strives to improve its treatments by adding new and unique kinds of therapy. An example of this is equine therapy, where patients get the opportunity to spend time caring for horses. This helps them with responsibility management, as well as providing them with a relaxing, natural outlet.
Amethyst House, Bloomington, IN
Amethyst House is one of the rehabs in Indiana that is an outpatient and residential treatment facility that offers its services to people with drug and alcohol addiction. Through high-quality services, they help patients, families, and communities in their fight against substance abuse. Through a client-focused and evidence-based approach, each client is able to start their journey towards recovery.
Their treatment approaches include 12-step programs as well as various therapies through which men and women of 18+ age are given a hope that they too can become clean and sober.
Choices Recovery Center, South Bend, IN
Choices Recovery Center is one of the rehabs in Indiana that offers state-of-the-art services and treatment to individuals suffering from addictions to alcohol and drugs. Their treatment approach is directed towards reversing the physical and emotional damages that clients face so they can take hold of their lives and live a normal, healthy, and sober life.
This treatment center helps clients to develop a new perspective on spirituality which aids in their journey towards recovery. They also help clients develop various life skills, a sense of responsibility, communication skills, and crooked thinking. All this goes hand in hand with their substance abuse treatment program in order to heal the person physically, emotionally, and spiritually.
Substance Abuse in IN: State of Affairs
According to a report published by the National Institute of Alcohol Abuse and Alcoholism in 2015, 15.1 million adults representing 6.2 percent of the total population within this age group, had Alcohol Use Disorder (AUD). A similar study run by the state of Indiana found that 7.8% of adults in IN state had AUD.
While this may indicate the need for inpatient drug rehab Indiana, there is still a significant gap between the total number of persons with AUD and those who seek facility-based addiction treatment. While some rehabs in Indiana do offer no to low-cost treatment options, there is still much to be done in bridging this gap. To provide some context to this, here are seven of the best rehabs in Indiana that provide military and non-military-focused therapy programs.
Drug abuse is a growing problem in IN, just like in all the other states. According to a 2017 report on how addiction affected the residents in IN, drug overdoses have almost doubled since 2010.
Some More Statistics Related to Drug and Alcohol Abuse in IN are Listed Below:
According to an NIH report of 2018, an average of 17.5% drug overdose deaths involved the use of opioids.
According to IUPUI report about a 10 year perspective about drug abuse trends in IN, Indiana counted 1,245 fatal drug overdoses in 2015.
According to the Indiana Department of Health, 1,695 deaths were attributed to drug overdoses in the state.
Drug Laws In Indiana
The State of Indiana has divided its controlled dangerous substances into five schedules depending on their potential for abuse and medicinal uses. Schedule I drugs have the highest potential for abuse with no accepted medical use, whereas Schedule V drugs have the lowest abuse potential and accepted medical use.
The following table represents some of the drug classifications in the state and the corresponding Indiana drug possession laws and penalties.
| | | | |
| --- | --- | --- | --- |
| Classification | Substances Included | Criminal Charges | Sentencing |
| Schedule I Drugs | Opiates, Hallucinogenic drugs, Opium derivatives | Felony | Upto 16 years in jail and upto $10,000 fine |
| Schedule II Drugs | Codeine, coca leaves, oxycodone, methamphetamine etc | Felony | Upto 12 years in jail and upto $10,000 fine |
| Schedule III Drugs | Buprenorphine, some steroids and ketamine | Misdemeanor | Upto 1 year in jail and upto $5,000 fine |
| Schedule IV Drugs | Alprazolam, diazepam, tramadol | Misdemeanor | Upto 6 months in jail and upto $1,000 fine |
| Schedule V Drugs | Narcotic Drugs | Misdemeanor | Upto 2 months in jail and upto $500 fine |
Is Weed Legal In Indiana?
Cannabis or marijuana is illegal to be used for recreation or medicinal use in IN. If anyone is found in possession of marijuana, they can face legal charges. The table below shows some of the Indiana marijuana laws and possible sentencing that one might face in the state with regards to marijuana possession.
| | | | |
| --- | --- | --- | --- |
| Classification | Substances Included | Criminal Charges | Sentencing |
| Marijuana possession | CBD products with less than 0.3% THC | – | – |
| Marijuana possession | Less than 30g | Misdemeanor | Upto 6 months in jail and $1,000 fine |
| Marijuana possession | Less than 30g and prior drug offense | Misdemeanor | 1 year in jail and upto $5,000 fine |
| Marijuana possession | More than 30g and prior drug offense | Felony | 6 months to 2.5 years in jail and $10,000 |
Start Over Afresh
Getting addicted to a substance does not have to be a final sentence. Today, therapy options abound in IN that can help individuals not only kick the habit but that also ensure relapse prevention. The various rehabilitation facilities in Indiana that are covered in this article and other excellent rehabs in Indiana provide both medical detox and behavioral therapy programs to help the person turn a new leaf in their life. While this new direction will require a lifelong commitment to recovery, the journey to successful recovery starts with picking the right facility to start the journey from.
Find the best treatment options. Call our free and confidential helpline
Find Drug Rehabilitation Centers Near You Anywhere In the US
Addiction Resource team has compiled an extensive list of the top drug rehabilitation facilities around the country. Click on the state you are interested in, and you'll get a list of the best centers in the area, along with their levels of care, working hours, and contact information. Haven't found the rehab you need? Call the toll-free helpline below for professional assistance.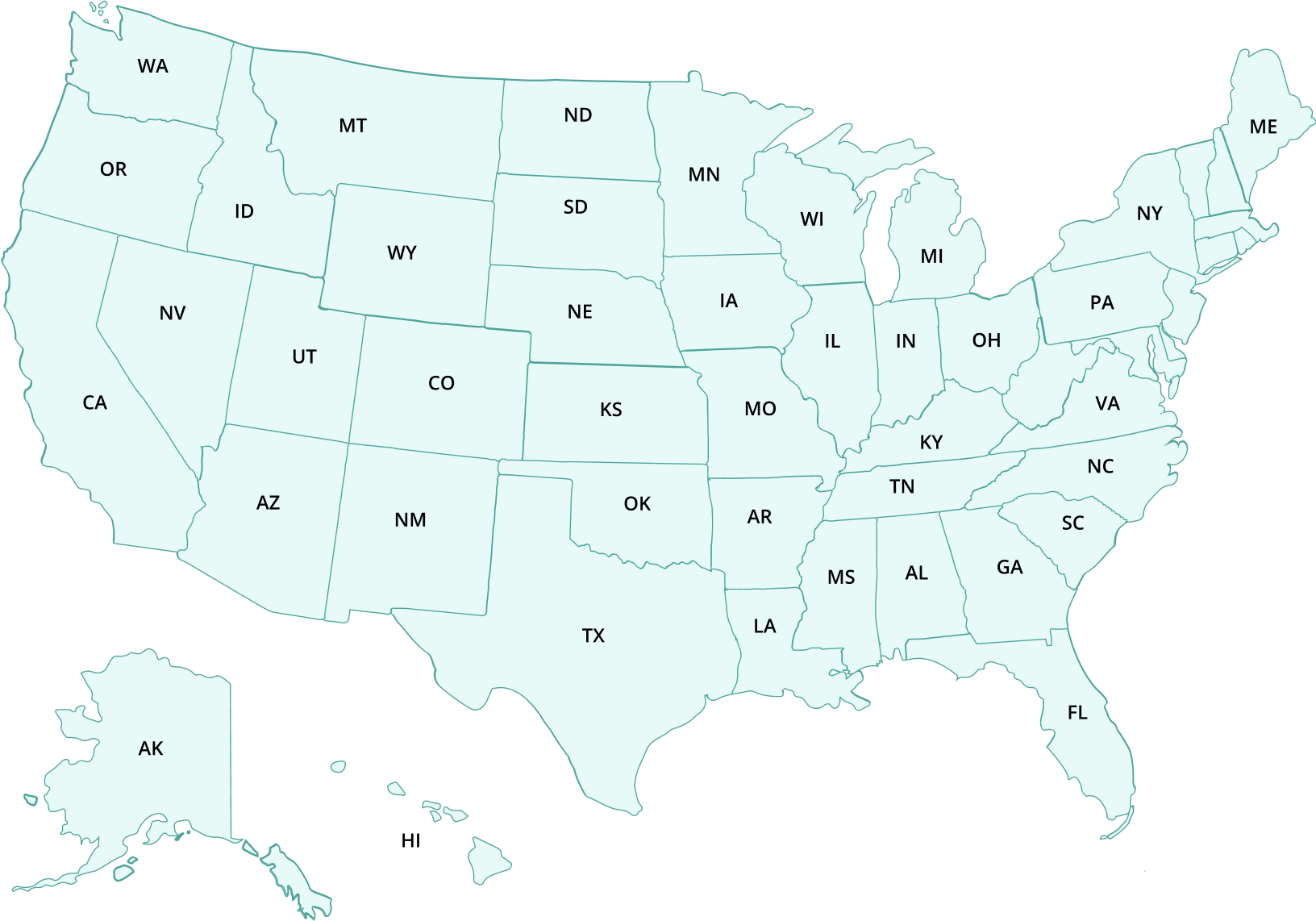 ---
Page Sources
Aalsma, M., Adams, Z., Agley, J., Boehm, S., & Cyders, M. (2017). The Crisis in Indiana: Understanding the Crisis: Addictions: Indiana University. Addictions. https://addictions.iu.edu/understanding-crisis/crisis-in-indiana.html.
Indiana: Opioid-Involved Deaths and Related Harms | National Institute on Drug Abuse. National Institute on Drug Abuse. (2019). https://www.drugabuse.gov/drug-topics/opioids/opioid-summaries-by-state/indiana-opioid-involved-deaths-related-harms.
Substance Abuse Trends in Indiana: A 10-Year Perspective April 2017 Improving Community Health Through Policy Research 17-H02 SUMMARY, https://fsph.iupui.edu/doc/research-centers/Substance%20Abuse%20Trends%20in%20Indiana%20-%20A%2010-Year%20Perspective%202017.pdf
Indiana Drug Overdose Dashboard. Overdose Prevention. (2020). Retrieved 15 June 2021, from https://www.in.gov/health/overdose-prevention/data/indiana/.