Various drug and alcohol treatment programs are located in the state of Indiana as both private facilities and government-run facilities, which are at
no to low-cost
or covered by the military. The
military
also extends support to curb a drug or alcohol addiction or potential addiction.
Most private facilities are residential programs and operate on both a short-term and long-term basis. Indiana Family and Social Services Administration's vision is to create "healthy, safe, and drug-free environments that nurture and assist all Indiana citizens to thrive."
Top 5 Rehab Centers in Indiana
Life Recovery Center
Life Recovery Center has five outpatient facilities in Indianapolis, Indiana that specialize in the treatment of substance abuse, co-occurring mental health issues, gambling problems, domestic violence, and other addiction-related matters. Substance abuse assessments are complete by trained addiction intake specialists to determine the level and type of substance abuse treatment, if any, is needed. If treatment is necessary, a credentialed therapist will work with the client to establish an appropriate treatment regimen.
The treatment for adults aged 18 or older consists of:
Level I – Intensive Outpatient – 3 times per week for 10–20 weeks
Level II – Outpatient – 2 times per week for 10–15 weeks
Level III – Aftercare – 1 time per week for 10–20 weeks
Individual and Family Counseling
Counseling Support for Other Medication-Assisted Patients
Women's Addiction & Trauma Group
Christian Counseling for Substance Abuse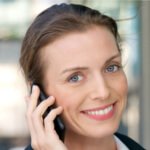 Hope Without Commitment
Find the best treatment options. Call our free and confidential helpline

The Willow Center
Founded in 2012 in Brownsburg, Indiana, The Willow Center is committed to providing top quality care and evidence-based practice throughout the treatment process. The Willow Center offers a full continuum of outpatient services with programs that are approved by the Indiana Judicial Center.
The Willow Center Services:
Professional Assessments
Extended Outpatient (72 hours)
Early Recovery Programs (36 hours)
Anger Management
Domestic Violence
PRIME for Life: evidence-based drug and alcohol program for individuals of all ages
The Change Companies: uses interactive journaling to challenge clients to assess their behaviors and the potential consequences of them
Northwest Indiana Treatment Center, Inc.
Northwest Indiana Treatment Center, Inc. has a mission to provide high-quality outpatient treatment for opioid addiction. Staff members use their unique training and skills collaboratively to deliver care for patients in an efficient and caring manner.
Northwest Indiana Treatment Center, Inc. coordinates services with other substance abuse and mental health providers within the surrounding community and throughout the Indiana area to ensure clients get the care they need. Clients must participate in regularly scheduled individual and group counseling sessions and participate in random drug screening. Services are outlined in a personalized treatment plan and are updated every 90 days.
Heartland Recovery Center
Heartland Recovery Center in Lowell, Indiana assesses each client's needs to provide a custom-tailored pathway to recovery based on four unique tracks:
The Emotional Model
The Clinical Model
The Spiritual Model
The Traditional Model
Unlike living in an inpatient treatment facility, clients can live at home and have access to the support system that they need to have a successful recovery. Clients can go home at the end of the day, which allows them to apply what they learn in treatment to the real world scenarios.
Intensive outpatient and outpatient drug and alcohol treatment at Heartland Recovery includes:
Individual, Group, and Family Therapy
Cognitive Behavioral Therapy
Experiential Therapy
Dialectical Behavioral Therapy
Relapse Prevention
Mindfulness Practice
Choices Recovery
At Choices Recovery, they understand the importance of administering effective treatment plans for men and women who are struggling with drug and alcohol addictions. The goal of Choices Recovery is to support addiction sufferers in the reversal of the emotional and physical damages so they can resume a happy and productive place in society.
Treatment plans are created to address contributing triggers and factors that lead to addiction. Additionally, licensed staff is available 24 hours a day to support the need of the client. Regardless of the substance involved, the level of dependency, or the mental health or physical health of the client, Choices Recovery has a program to bring about a lasting recovery.
Choices Recovery's SMART Program is a science-based philosophy that seeks to teach self-empowerment by utilizing:
Motivational Enhancement Therapy (MET)
Cognitive Behavioral Therapy (CBT)
Rational Emotive Behavior Therapy (REBT)
What Rehab Programs You'll Find in Indiana
Rehabs for Veterans in Indiana
Fairbanks
Fairbanks in Indianapolis, Indiana, accepts most commercial insurance carriers and Military insurance for the treatment of alcohol and substance abuse including polydrug use and co-occurring illnesses. Fairbanks addiction specialists have seven decades of experience helping people move toward a better life through addiction recovery. Programs include all levels of care including medical detox, addiction education, supportive living, outpatient, and residential treatment.
Cummins Behavioral Health Systems, Inc.
Cummins Behavioral Health Systems, Inc. has various locations throughout Indiana and conveniently accepts Government insurance plans. The programming is designed to accommodate patients who have a dual-diagnosis, a substance use disorder in addition to other mental health diagnoses.
The program varies by intensity and is based on each person's unique needs. Cummins provides both outpatient and intensive outpatient therapy along with a two-stage relapse prevention program.
Gender-Specific Rehabs in Indiana
Women in Transition
Women in Transition (WIT) is a recovery house for females; a non-profit organization in Angola, Indiana helping females overcome addictions to alcohol and drugs for more than 10-years. WIT provides a sober living community that allows women to build a solid 12-Step foundation to ensure a lifelong commitment to recovery. Current Capacity for Recovery House is 20 residents
Progress House
The mission of the Progress House is to empower men to lead productive, meaningful lives and free from addiction. The Progress House is located in Indianapolis, Indiana. The sober living environment maintains high standards for its tenants. Residents must participate in daily 12-step meetings and will have an Alcoholics Anonymous and a Narcotics Anonymous sponsor within 30 days of moving in. Progress House has weekly house community meetings, run by residents with staff present, to discuss house issues and to hold clients accountable.
In Indiana, alcohol is the most frequently used drug. Adolescents and young adults aged 18 to 25 have the highest drug and alcohol consumption in Indiana; however, no matter if the person is an adolescent, a young adult, an adult, or a senior, achieving and sustaining sobriety requires more than just treating a disease or disorder. Indiana's rehab facilities help individuals establish new beliefs that influence a positive self-reflection and recovery that lasts.