One of the biggest challenges individuals face when trying to break a substance abuse habit is the lack of adequate support structures. This is often the case when they try to break an addiction away from a professional rehab center in Indiana. To get the right support structures and have the best chance at finding long-term healing and recovery, it is important to check into a drug rehab institution in Indiana.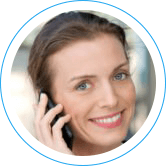 Hope Without Commitment
Find the best treatment options.Call our free and confidential helpline
Substance Abuse in Indiana: State of Affairs
According to a report published by the National Institute of Alcohol Abuse and Alcoholism in 2015, 15.1 million adults representing 6.2 percent of the total population within this age group had Alcohol Use Disorder (AUD). A similar study run by the state of Indiana found that 7.8% of adults in Indiana had AUD.
While this may indicate the need for drug rehab in Indiana, there is still a significant gap between the total number of persons with AUD and those who seek facility-based addiction treatment. While some rehabs in Indiana do offer no to low-cost treatment options, there is still much to be done in bridging this gap. To provide some context to this, here are five of the best rehabs in Indiana that provide military and non-military-focused therapy programs.

Top 5 Rehab Centers in Indiana
The state of Indiana doubtless has hundreds of rehab centers peppered all across the the state. What is important to note is that not all these facilities offer the same level of service. Picking the right rehabilitation institute can often be a challenging task. To help provide a starting point to the search for the right facility, here are five of the top drug rehab centers in Indiana.
1. Fairbanks Alcohol and Drug Addiction Treatment Center
Fairbanks Alcohol and Drug Addiction Treatment Center is a seventy-three-year-old drug rehab center located in Clearvista Parkway, Indianapolis that offers addiction therapy programs on both short-term and long-term basis.  By providing treatment programs that help individuals and their families overcome addiction, the facility lives up to its mandate of inspiring hope and transforming lives through an expert focus on addiction recovery.
While the facility is not one of the free drug rehab centers in Indiana, it does provide a wide variety of drug rehab programs with variable costs. These programs include inpatient programs, outpatient programs, education and training, supported living and recovery management. Persons seeking to join the facility will also be able to get a dual-diagnosis if, in fact, they have co-occurring conditions. Visit the website to learn more about this treatment facility.
2. Tara Treatment Center
Tara Treatment Center is a not-for-profit drug rehabilitation institute located on South US 31 Franklin, Indiana. The rehab center offers unbiased admission to all regardless of background or any other distinguishing factors and offers alcohol rehab among other drug rehab programs. As one of the distinguished rehab facilities in Indiana, the institution offers several levels of care to persons seeking therapy at the facility.
These levels include detox, inpatient treatment, partial hospitalization or PHP, transitional residency, outpatient treatment and aftercare through outpatient facilities, family therapy and education. Tara Treatment Center also offers a therapy schedule that runs from seven thirty in the morning to ten in the evening. Some highlights of the schedule include morning meditation, education sessions, recreation time and group therapy/AA meetings where current resident get to hear from visiting alumni. Review the full list of options here.
3. Indiana Comprehensive Treatment Centers
Indiana Comprehensive Treatment Centers are a cluster of five
drug rehab campuses spread across Indiana that offer substance abuse disorder therapy. While these rehabilitation facilities in Indiana do not cater to alcohol addictions, they do cater to individuals addicted to different types of drugs such as Vicodin, heroin, morphine, Oxycodone, fentanyl, general painkillers among others.
The rehab institution advocates for evidence-based medication-assisted substance abuse treatments and offers treatments that include opioid agonists and antagonists such as methadone, Suboxone, and Subutex. Also, the drug rehabilitation center offers a recovery program that includes individual therapy sessions, group therapy, transitional programs, partial hospitalization program (PHP), peer support services for adolescents as well as family counseling and education services. Follow the link to find out more.
4. Progress House
Progress House, founded in 1961, is the oldest and one of the largest drug recovery facilities in Indiana. As a rehab center in Indiana, the rehab offers a treatment process that involves providing recovery homes to those seeking therapy. Through such homes, persons undergoing treatment can have a safe, and affordable abode while having access to other recovery support services.
The drug rehabilitation facility can house up to one hundred and twenty residents recovering from single and polydrug use. The facility offers activities that include education, relapse prevention, intensive care, nutrition and wellness among others. By providing a supportive and clean environment founded on 12-step meetings, Learn how the Progress House is changing the lives of dozens of persons who are battling substance abuse on the website.
5. Bridges of Hope
Bridges of Hope is a comprehensive substance abuse therapy center fully accredited by the Indiana Judicial Center. The drug rehab is located off North Madison Avenue, Anderson Indiana and is situated beside an idyllic lake. Offering drug treatment programs to both military and non-military clients, the drug rehab in Indiana accepts most insurance covers.
Individuals seeking drug rehab at the facility can expect several treatment options including but not limited to intensive outpatient, residential therapy, men's rehab, women's rehab, outpatient rehab, sober living and drug detoxification. One interesting service also offered here and not offered at most other drug treatment centers in Indiana is equine therapy, a type of therapy that involves spending time with resident horses. Follow the link to learn all the features of this facility.

Start Over Afresh
Getting addicted to a substance does not have to be a final sentence. Today, therapy options abound in Indiana that can help individuals not only kick the habit, but that also ensure relapse prevention. The drug rehab institutes in this article and other excellent rehab centers in Indiana provide both medical detox and behavioral therapy programs to help the person turn a new leaf in their life. While this new direction will require a lifelong commitment to recovery, the journey to successful recovery starts with picking the right facility to start the journey from.
Finding the right rehab facility to begin treatment is an important step in the journey towards recovery. If you or a loved one is struggling with substance abuse, do not struggle alone. Call (888)-459-5511 to speak with a knowledgeable representative.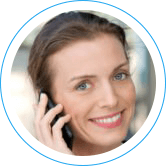 Hope Without Commitment
Find the best treatment options.Call our free and confidential helpline