In Indiana, even children are at risk of addiction. 1 out of 10 young people, ages 18-25, are addicted to prescription pain medications.
Additionally, 1 out of 20 adolescents ages 12-17 also do the same. In 2016, it was reported that more than 50% of cases of child custody happened in the Indiana Department of Child Services because of parents being addicted to alcohol use. It is also worth mentioning that even parents with professional careers are at risk of this addiction.
The question is, can Parkdale Center, a rehab for professionals, offer the help they need?
Parkdale Center for Professionals: An Overview
Founded in 2014, Parkdale Center has been serving as rehab for professionals battling drug addiction and alcoholism. Parkdale is a private rehab center & for-profit organization that has been specifically created to recognize and address the consequences of substance use disorder on clients' physical, social, occupational, familial, and psychological well-being. To assure patient compliance, respect current legal standards, and promote public safety, Parkdale is committed to collaborating with local, state, and federal agencies.
Unfortunately, the number of treatment facilities or facilities charged for handling this disease cannot be stated to be rising as consistently as addiction rates throughout all of the country's demographics. The particular problems and severe repercussions experienced by the distinct demographic of professionals who get addicted call for the assistance of a committed and well-trained treatment team.
Parkdale teaches clients how to manage the demands of their careers by acquiring skills learned by clients in therapy. Parkdale will address the pressures and causes that contributed to addiction during treatment. Professionals with addiction issues who work in highly accountable industries are the primary focus of Parkdale's treatment programs. Parkdale uses cutting-edge programs and remedies to help people with substance use disorders. The Parkdale team places the highest value on confidentiality and privacy.
Find the best treatment options. Call our free and confidential helpline
Housing and Food at Parkdale Rehab for Professionals
The Parkdale estate is situated in Chesterton, Indiana, a short distance from both the Indian Dunes State Park and the lovely lake Michigan. Parkdale is tucked away within 100 acres of serene forest. The building has a stunning view of Lake Paloma. Customers can enjoy hiking paths, gorgeous gardens, birdwatching, kayaking, and other outdoor activities. It was once a bed and breakfast, and Parkdale has only made it more charming.
The campus is designed with unique living quarters and is surrounded by geese, swans, ducks, songbirds, and deers. Outside the campus, there is a gazebo that clients use during outdoor group sessions. Additionally, the rooms in this rehab for professionals are semi-private. In each room, there are two single beds with comfy pillows and comforters. The living rooms are also cozy, and the whole campus is well-maintained. When it comes to food, the meals are served and prepared by a dietitian.
Parkdale Center Treatment Options
The recovery treatments at Parkdale Rehab for Professionals are the following:
For specific treatments at Parkdale Indiana Rehab, take a look at the information
below:
Alcohol Addiction
Drug Addiction

LSD, Psychedelics
OCD
Prescription Drugs

Co-Occurring Disorders

ADHD or ADD
Anger
Anxiety
Bipolar
Depression
Personality Disorders
Post Traumatic Stress
Disorder
When offering these services, healthcare professionals follow an evidence-based
approach. Additionally, the length of treatment in this center for professionals will depend on the health status
and severity of the condition of the client.
Therapies at Parkdale Indiana Treatment
For the therapies, the following types of modalities are followed:
Individual Therapy
Group Therapy
Family Therapy
Additionally, the holistic and experiential therapies in Parkdale Rehab for
Professionals include the following:
Acupuncture
Art Therapy
Meditation & Mindfulness
Physiotherapy
Psychoeducation
Recreation Therapy
Spiritual Care
Yoga
After the course of treatment and therapy, healthcare workers in the facility will
formulate a unique relapse prevention plan for the clients to
ensure a successful recovery.
Parkdale Center for Professionals Payment Options
This facility accepts self-payment and private health
insurance. Clients can request a verification of their insurance from
the official website of Parkdale Center for Professionals.
Licenses and Accreditation
The American Association of Nurse Anesthesiology and Parkdale Center collaborate to
provide nurse anesthesia specialists with the best possible treatment. 
Parkdale Center Advantages and Amenities
The main advantage of this center for professionals is that it only caters to the needs
of professionals with substance use disorder. The individuals enrolled in the treatment program who work in
occupations with significant stressors and obligations stand to benefit the most from it. The patients are
frequently very driven by their careers, well-educated, and accomplished. Due to substance use, these professionals
may unintentionally jeopardize their positions within their organizations as well as their licenses and
certificates. 
These professionals include the following:
Medical professionals

Nurses
Physicians
Anesthesia providers
Dentists
Pharmacists
Technicians
Mental health clinicians
Counselors
Students
Residents

Business executives, leaders, managers,
and entrepreneurs
Attorneys, judges, and paralegal
officers
Pilots and airline industry
employees
First Responders, including police
officers, firefighters, EMTs, and paramedics
Union and tradespeople
Athletes, both college and
professional
Educators
If they are discovered using drugs or alcohol at work, hiding prescription drugs from
employers, or, in some situations, working while intoxicated, they may also be subject to legal repercussions. In
the worst situation, their untreated or misdiagnosed SUD may ultimately put others in danger.
Staff at Parkdale Center
The team in the facility is composed of medical doctors, nurses, psychologists,
therapists, and pharmacists.
Rodrigo Garcia, MSN, CRNA, MBA
For more than 20 years, Rodrigo has provided direct treatment in the medical industry.
He is the CEO of the facility and has expertise in anesthesia, surgical services, intensive care, and emergency
management. Rodrigo has a wealth of knowledge in the areas of addiction treatment, management, advocacy, and
professional rehabilitation for those who are held to high standards. Rodrigo is in high demand for his captivating
and impactful speaking engagements to expose the "hidden pandemic" of addiction. He is in charge of offering the
most efficient, thorough, and advanced treatment program to residents as the director of the Parkdale Executive
Program. One such element is the special Professional Reentry Program, which gets residents back into their chosen
careers after a long absence. 
Davis Cummins
Dr. Cummins is the Medical Director of the Parkdale Center for Professionals. He has a
great deal of experience treating individuals with substance use disorders and is board certified in both emergency
medicine and addiction medicine. Dr. Cummins has contributed to the creation of the most comprehensive and seamless
program for addicted professionals in the nation by applying the best practice guidelines established by the
American Society of Addiction Medicine (ASAM) and the most recent evidence-based treatment methods. His program is
successful because it focuses on prevention, treatment, long-term monitoring, advocacy, and reintroduction into the
workforce while utilizing tried-and-true practices and cutting-edge alternative therapies. To ensure personnel
safety and customer compliance, Dr. Cummins also collaborates closely with numerous local, state, and federal
entities.
Christin Paquin
Dr. Paquin is the Psychiatric Clinical Nurse Specialist of the facility. She is
responsible for providing psychiatric diagnosis, psychotropic medication management, and cognitive behavioral
therapy because we think comprehensive treatment gives people the best chance for recovery. Christine is a licensed
clinical nurse specialist in psychiatric mental health who holds a master's in science from Rush University in
Chicago, Illinois, and a doctorate in nursing practice from Valparaiso University. She has been a mental health
professional since 1988, spent the majority of a decade as a practitioner/faculty with Rush University, and since
2005, she has been an associate professor of nursing at Valparaiso University. She adheres to wellness ideals in her
treatment approaches and supports integrated mental health care. She is an expert in insomnia and is passionate
about resilient people, strong bonds, and personal development.
Find Drug Rehabilitation Centers Near You Anywhere In the US
Addiction Resource team has compiled an extensive list of the top drug rehabilitation facilities around the country. Click on the state you are interested in, and you'll get a list of the best centers in the area, along with their levels of care, working hours, and contact information. Haven't found the rehab you need? Call the toll-free helpline below for professional assistance.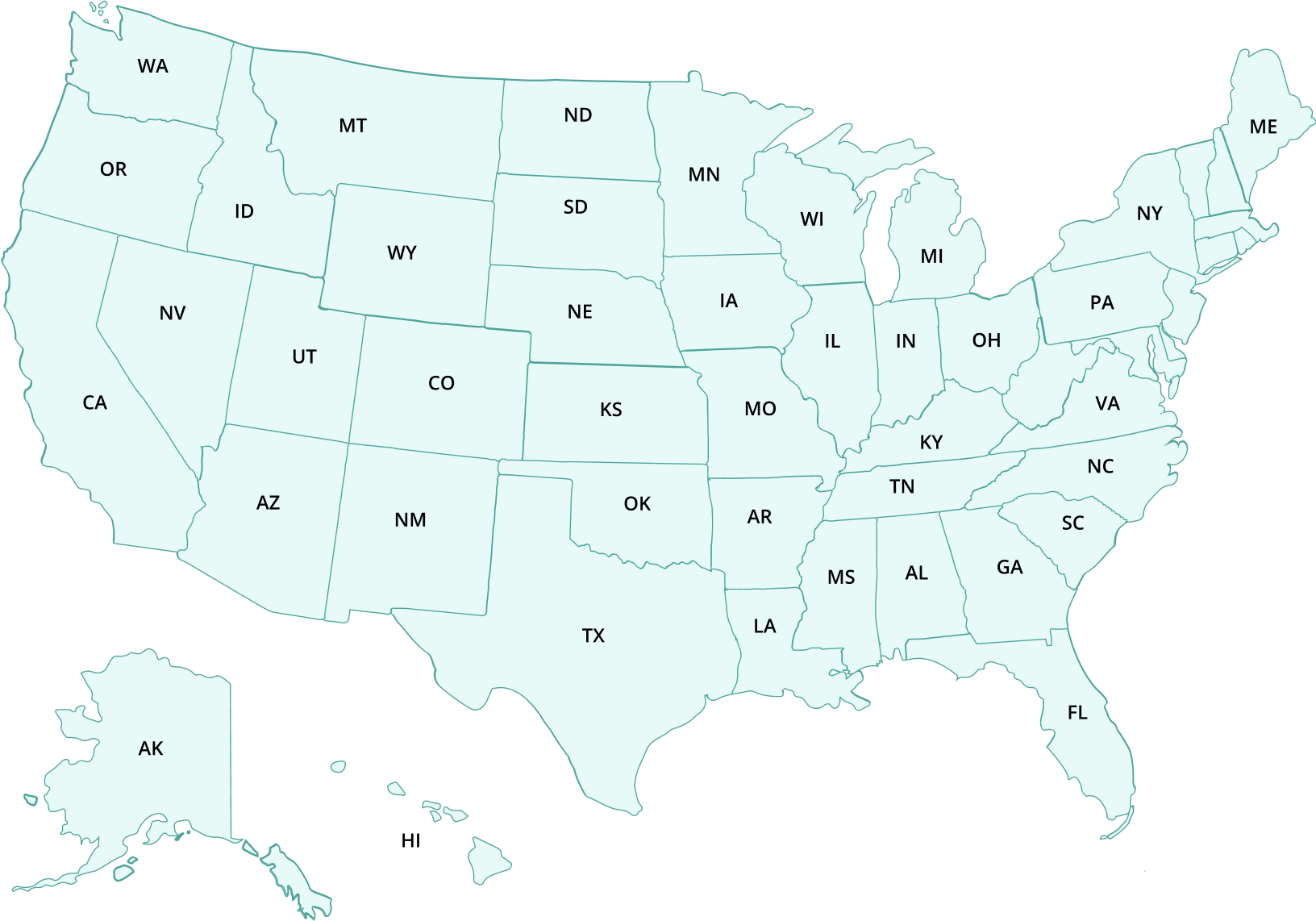 ---
Page Sources
The Crisis in Indiana. (2017.). Addictions. Retrieved September 13, 2022, from https://addictions.iu.edu/understanding-crisis/crisis-in-indiana.html