According to the Substance Abuse and Mental Health Services Administration, the rate of illicit drug use in Ohio for people 12 years old and above is around 7.70%, while alcohol use is 52.21%. Currently, more than 200,000 individuals in this state are battling addiction. According to a study by a medical doctor from the United States, these individuals are at risk of a drug overdose that can eventually lead to death.
The question is, can Hope Valley Recovery offer the support these individuals with substance use disorder needs? In this article, information about the services, treatments, amenities, and payment options of this Ohio recovery center will be provided.
Hope Valley Recovery: An Overview
Built on the principles of love, care, and compassion, Hope Valley Rehab aims to provide a safe and therapeutic rehab to people who need it the most. This private company was established in the year 2020 by Mr. David Kapp. The values and standards of Hope Valley recovery center include integrity and trustworthiness, honesty, openness and collaboration, client safety, security, and privacy, nurturing & compassion, quality services & professionalism, human dignity, hope, and comfort.
The Hope Valley Treatment Center follows a non-judgmental, client-centered culture that allows the clients to be what they want to be. Many of the staff working at Hope Valley Recovery center are also recovering from addiction and substance use disorder. Their goal is to inspire others to succeed and experience no relapse. One great thing about it is that job placement support, skill enhancement, and educational needs are offered.
Generally, rehab focuses on its 12-step program. All patients, either inpatient or outpatient, joining this program are provided with all the necessary accommodations, including transportation. Overall, this rehab center caters to all the needs of the clients once they enroll.
Find the best treatment options. Call our free and confidential helpline
Housing and Food at Hope Valley Rehab
At Hope Valley Circleville, Ohio, comfortable pillow-top beds and flat-screen TVs are available in all client rooms. The rooms are semi-private, and 2 people can sleep in each room. Everything is modern as well on campus. Staying in the living room can make the client feel that they are at home. The living room comes with a comfy sofa set and a wide-screen TV for clients to relax after a session or before they settle at night. The counseling rooms for discussions and sessions are very spacious to support the growth process of clients. These rooms are fully furnished and very cozy. In the session rooms, LCD screens are available, and the sound system is clear. Although the outside of the campus is wide, outdoor counseling is rarely held there. Instead, these outdoor activities are usually done in the park or other locations.
When it comes to food, restaurant-like meals are provided. Chefs are the ones who prepare the meals et every mealtime, plenty of desserts and many fresh-baked foods are served. Coffee is available in the common areas, and for smokers, there is a designated smoking area. Hope Valley Treatment Center also has a clinic lobby to serve clients with medical emergency needs.
Hope Valley Rehab Treatment Options
This Ohio recovery center believes that the life of people battling addiction and substance use disorder is worth saving. 
This is the reason why the following treatment options are introduced to the patients:
Generally, these treatments are phase-based. This means that there is no specific length of treatment, and everything will be done step-by-step.
Therapies at Hope Valley Circleville, Ohio
This Ohio recovery center follows a holistic approach. Together with the 12-step program, the following therapies are also given:
Behavioral therapy
Clinical therapy
Holistic therapy
Therapy for co-occurring mental health disorders
To address co-occurring mental health disorders, mindfulness is being practiced in this rehab center. Some mindfulness activities include yoga and walking meditation.
Hope Valley Treatment Center Payment Options
Patients with or without insurance can enroll in this rehab center. Some of the insurance Hope Valley accepts include the following:
Buckeye Health Plan
Caresource
Molina Healthcare
United HealthCare Community Plan
Ohio Medicaid and Self-Pay
Since there is no specific period for the treatment, the fee may vary. Interested clients may contact the company for quotations.
Licenses and Accreditations
This rehab center is accredited by the Ohio Department of Mental Health and Addiction Services and the Commission on Accreditation of Rehabilitation Facilities (CARF).
Hope Valley Treatment Center Amenities
This Ohio recovery center is unique from other companies. Some of its advantages and amenities include the following: 
Exercise classes for physical health
Healthy Lifestyle Classes about stress management, proper nutrition, and exercise
Life Skills Education for independent living, job attainment, and education enrollment
Resource Center with computers and internet access
As stated above, the treatment option of this company is phase-based. To elaborate more on this advantage, information per phase will be discussed below:
Phase 1
Medical detoxification for heroin & other opiates, alcohol, marijuana, benzodiazepine, cocaine, and amphetamine
Daily physician evaluations
Daily nursing assessments
Individual and group counseling
Case management
Psychoeducation
Health & Wellness Education and Services
Peer Support
Detailed recovery planning
Phase 2
Gender-Specific Group Counseling
Individual Counseling
Case Management
Peer Support
Family Counseling
Psychoeducation
Health & Wellness Education & Support
Mental Health Therapy (if needed)
Medication Management
Sponsorship Development
Client Elective Groups
Phase 3
All from phase 2
College Placement & Tutoring
Trade School Enrollment (welding, HVAC, electric)
Job Training
Volunteer Opportunities
Supportive Housing
Phase 4
GED Classes and Exam Proctoring
College Tutoring & Support
Trade School Support
Continued Job Training
Gainful Employment with our Community Partners
Volunteer Opportunities
Supportive Housing
Increased Privileges
Ability to Drive
Phase 5
Sober living
Aftercare support with limited staff supervision
Staff at the Facility
The staff at this rehab are mostly volunteers who are recovering as well. These people are chosen because they know how to climb during their lowest days. According to the company, this is how they can empower others with love and compassion.
Jeff Mayhugh
Jeff Mayhugh is the Director of Nursing, and he is responsible for monitoring the client's day-to-day lives until they reach the 5th phase of the program. He believes that addiction is a chronic disease which is why he uses his profession to help those battling addiction. He also offers medical-related services in the company, such as for those who want to quit alcoholism and smoking.
Aside from these, Jeff is also in charge of implementing policies and procedures for patient care and providing therapeutic outlets for those who want to successfully recover from drug addiction and alcohol abuse.
Sarah Bruce, CDCA II
Sarah Bruce is an Admission Officer and supports the 12-step program, family recovery, and long-term drug treatment. Sarah Bruce struggled with addiction for 13 years. Because of this, she realized how substance use disorder can destroy life. Thus, she started to work as a nursing aide for various organizations until she got into the company. She started working as a receptionist in this Ohio recovery center until she became the Director of Admissions.
Mark Buddelmeyer, MBA, LPC, LICDC
Mark is the clinical director of the company, and he believes that everyone has the capacity to be freed from addiction. He provides his service in a client-centered approach, and he focuses on rebuilding lives by establishing data-driven clinical techniques. Mark also battled addiction, and he got sober only in 2002. 
After receiving his Associate Degree in Addiction and Social Services, he obtained another degree in clinical counseling and the credential of LPC. He continued his education and achieved the credential LICDC. In the company, he is responsible for providing clinical counseling and primary therapy.
Find Drug Rehabilitation Centers Near You Anywhere In the US
Addiction Resource team has compiled an extensive list of the top drug rehabilitation facilities around the country. Click on the state you are interested in, and you'll get a list of the best centers in the area, along with their levels of care, working hours, and contact information. Haven't found the rehab you need? Call the toll-free helpline below for professional assistance.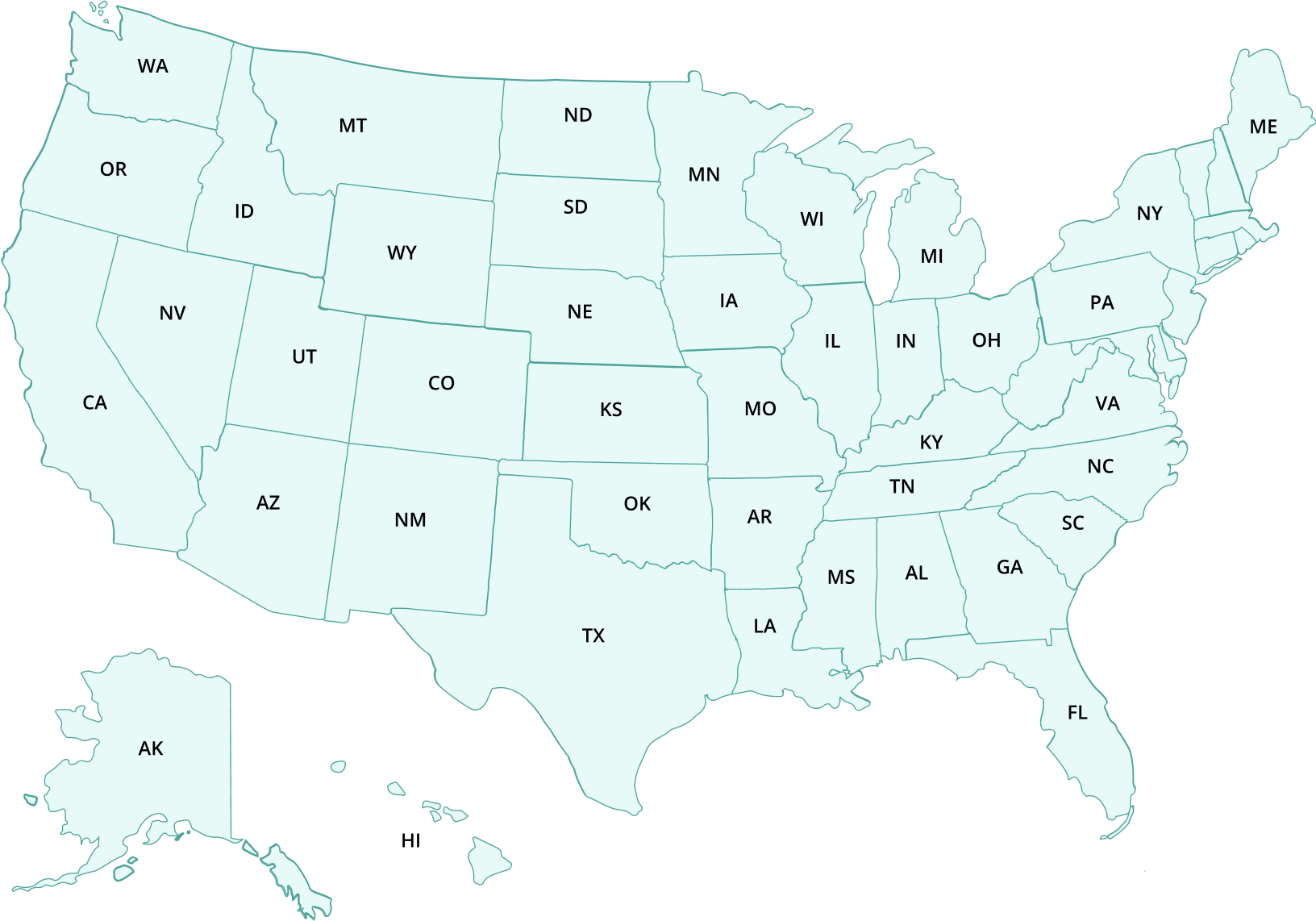 ---
Page Sources
Bowman, M. (2018). Opioid abuse and death: Thoughts from Dayton, Ohio. Family Medicine, 50(6), 420-422.
Ohio (OH) | CBHSQ Data. (2014). SAMHSA. https://www.samhsa.gov/data/report/ohio-oh-1