In Colorado, the rate of illegal drug use is 13.39%. These statistics are significantly higher than the national rate, which is only 8.82%. Additionally, 3.95% of these individuals have used other substances aside from marijuana. Those ages 18-25 are most at risk of using marijuana, and those ages 12-17 are most at risk of drug dependence. Furthermore, in 2010, around 676 people died due to drug abuse. The rate of drug-induced deaths is also high, around 13.4 per 100,000.
The question is, can All Points North Lodge, a drug rehab in Colorado, support these individuals with drug addiction treatment needs?
All Points North: An Overview
All Points North Lodge, a drug rehab in Colorado, is one of the most luxurious rehab facilities in the United States. This private, non-profit facility offers comprehensive wellness treatment and personal development for individuals with addiction, trauma, and mental health disorders, and the highlights of the center include its Trauma-Informed Care and Treatment for Professionals with or without the presence of drug addiction.
Additionally, this rehab center aims to bring healing to individuals with behavioral problems either in-person or virtually. The staff is experts in providing custom-curated treatment for each individual's needs, both emotionally and physically, and spiritually. The treatment period will usually last for 28 days, and the focus will not just be on the patients. Instead, family members are given weekly therapist appointments as well. Furthermore, the treatments that will be given will depend on the severity of the patient's health condition. Lastly, aside from All Points North Lodge, the facilities APN Denver, APN Malibu, and APN Recovery Residences can also be considered.
Find the best treatment options. Call our free and confidential helpline
Housing and Food at All Points North Lodge
Located in the mountains just outside Vail, Colorado, this drug rehab in Colorado has a 72-bed capacity with stunning views from every unit. Entering this center is like checking into a hotel because of its luxurious design. In the lobby, clients can enjoy the elegant space, and in the kitchen, clients get to eat together at a long table. The food is prepared not just by dietitians but by professional chefs as well. The living room is also spacious, and a widescreen TV and a fireplace are available. Moreover, the group room is like a small convention center with a big screen and long couches.
The rooms can be private, semi-private, double, and overnight. A private room has one queen-sized bed, study table, wardrobe, and a private bathroom. The semi-private room has 2 beds, a wall partition in between, 2 wardrobes, and a shareable bathroom. The double rooms have 3 beds. Inside a room, there are 2 beds on the ground and another bed upstairs connected by a spiral staircase. Lastly, there are overnight rooms where outpatient clients can stay if they opt not to go home after their treatment. Usually, these overnight rooms are used by clients who travel to Colorado for treatment and will still be looking for an apartment that they can rent during the recovery process.
Treatment Options
Some of the treatments clients can get from this facility after being assessed include the following:
Partial Hospitalization Program
To be more specific, here below the different conditions treated in this drug rehab in colorado:
Addiction Treatment

Marijuana (Cannabis)
Prescription Drugs
Synthetic Drugs

Behavioral and Mental Health Treatment

Anger
Anxiety
Burnout
Trauma Therapy

Detox and Withdrawal Treatment
Dual Diagnosis Treatment

Bipolar
Chronic Stress
Depression
This facility also follows a family-focused treatment. This means that even family members of the patients are getting some appointments for their well-being as well.
Therapies at All Points North Lodge
When it comes to providing therapy for patients with depression, Deep Transcranial Magnetic Stimulation is used. Other therapies in this facility include the following:
Individual and Group Therapy
Hyperbaric Oxygen Therapy
Moreover, a holistic therapy approach is followed in this facility. 
Mindfulness Training
Spa & Relaxation
Yoga, Meditation, And Breathwork
Acupuncture
Art Therapy
Equine Therapy
Massage Therapy (clinical and medical focus)
Nutrition
Psychodrama Therapy
Psychoeducation
Stress Management
Even couples can avail therapies in this center. All of the staff are experts in providing relationship counseling as well.
Colorado Alcohol Rehab Payment Options
Because of the amenities and the luxury clients can get from this facility, it is safe to say that the cost is relatively high. Self-payment options and insurances are accepted. When it comes to the latter, the facility works with most PPO insurance companies out-of-network and a few in-network.
Licenses and Accreditations
This drug rehab in Colorado is accredited by The Joint Commission and a member of the National Association of Addiction Treatment Providers.
Colorado Alcohol Rehab Advantages and Amenities
This facility is filled with more amenities compared to regular rehab centers. Because of the high cost, clients can play billiards and table tennis. The facility also has a fully-equipped gym, spacious yoga room with lockers, swimming pool, hot tub, sauna, and an attic where patients can relax and meditate while enjoying the view. With regards to the fitness center, a professional trainer is available to train patients as well.
For patients traveling from other states, airport transfers are provided. Additionally, there is a theater room inside the facility. Another advantage of this center is that it offers cold weather activities, warm weather activities, and year-round activities. 
Generally, the advantages of this facility are not just about how great the campus looks but it is also about how broad the services are. Patients do not just focus on quitting drug and alcohol addiction but can also experience an amazing, high-end lifestyle. In addition, after successful treatment, clients and their families can continue their recovery via the online aftercare program.
Staff at the Facility
The staff in this Colorado alcohol rehab are all registered and board-certified professionals. Even those who are not on the medical team are experts as well.
Alexandra Nelson
Alexandra Nelson is the Mental Health Associate in the facility. She is responsible for providing a holistic approach to healing and uses her skills in blogging and journaling to promote the facility. She also assists the clients during their yoga time.
Alexandra has a degree in Public Relations and has been working with LPP's celebrity brand ambassadors. Aside from working at All Points North Lodge, Alexandra is a freelance PR professional and contributes to a music magazine.
Christine Malone, RN, BSN
Christine Malone is the Manager of the Depression and Concussion Division. She specializes in depression and obsessive-compulsive disorder. As a registered nurse, she is responsible for reading and growing the division to deliver non-invasive technology for people struggling with major depressive disorder, OCD, and drug and alcohol addiction. When she serves the clients, she follows a holistic and evidence-based approach.
Sarah Baker
Sarah Baker is the General Counsel and Executive Vice President of the rehab center. She is known for her leadership excellence and ability to provide for the needs of her clients. Over the last 5 years, Sarah Baker has contributed a lot to the company's mission to provide high-quality care.
Find Drug Rehabilitation Centers Near You Anywhere In the US
Addiction Resource team has compiled an extensive list of the top drug rehabilitation facilities around the country. Click on the state you are interested in, and you'll get a list of the best centers in the area, along with their levels of care, working hours, and contact information. Haven't found the rehab you need? Call the toll-free helpline below for professional assistance.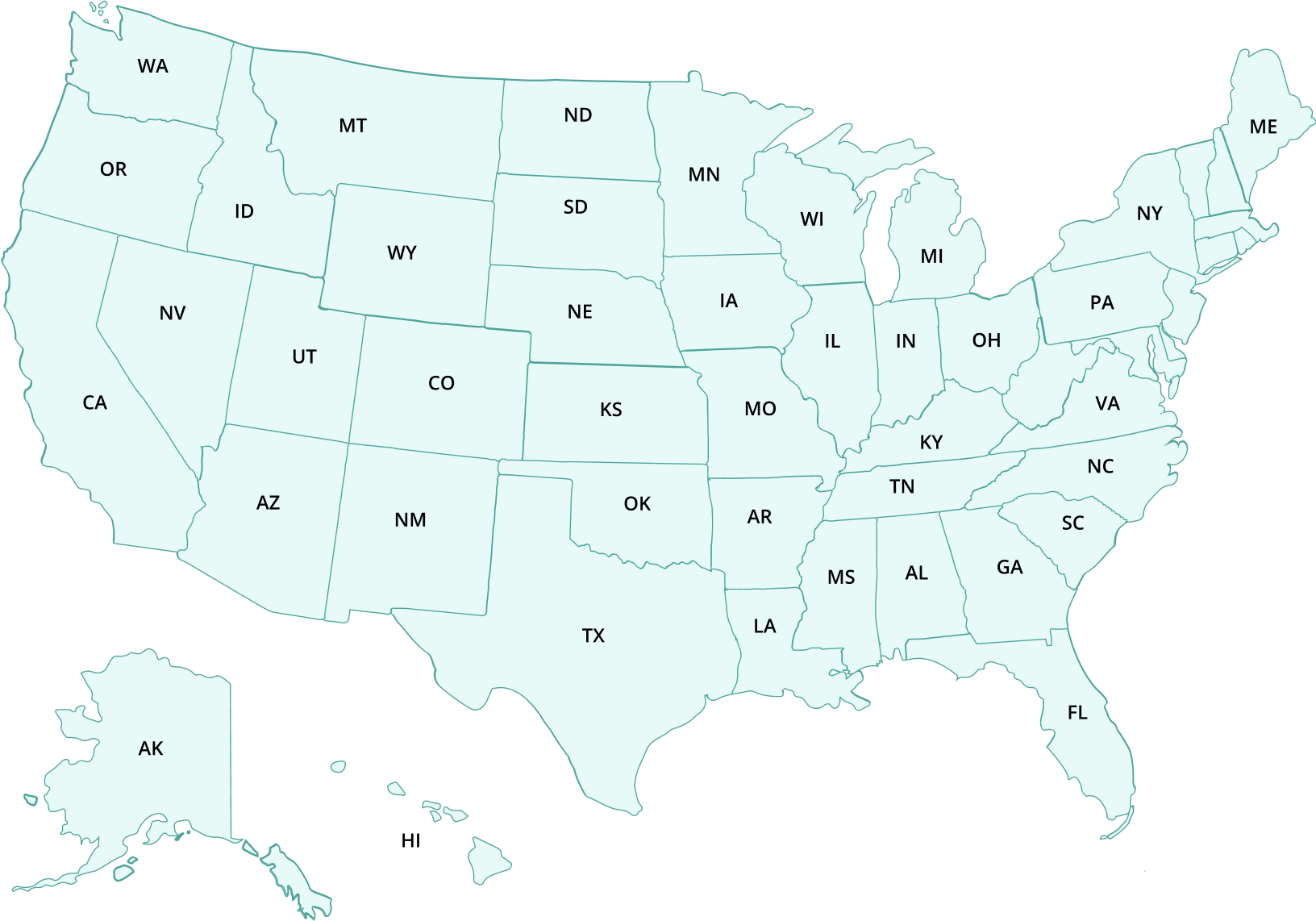 ---
Page Sources
The White House. (2017b, January 19). Obama White House. https://obamawhitehouse.archives.gov/