According to the Substance Abuse and Mental Health Services Administration, illicit drug use in Alabama is around 7.6%. Aside from marijuana, the rate of abuse of other substances is around 3.55%. 
Can patients with substance use disorder consider the Center of Hope Anniston, AL? In this listing, information about the amenities, treatment options, and other services offered by this free rehab center will be provided.
Center of Hope Ministry: An Overview
Founded in July 2004, this little drug rehab organization in Anniston, Alabama has helped thousands of men and women battling drug abuse to successfully recover. Also known as the Lighthouse Church, this organization follows a Christian counseling approach to permanently transform the lives of its clients. Generally, this company is a nondenominational, non-profit religious organization. 
The mission of Center of Hope drug rehab organization is to restore the life of its patients and their families through the power of Jesus Christ. The company's programs such as Biblical classes and Church Services can effectively promote long-term treatment. 
General Education Development and Literacy classes are also provided per week to all clients enrolled. Job Skills Training is also given to help the clients excel in a future career path. During this training, various job experiences are provided to everyone to also help them develop their skills. Additionally, aside from drug and alcohol addiction, this organization also offers help for people who feel that they have sinned. 
At this ministry, residential therapy is given at an affordable cost. The company focuses on developing a passion for God. Aside from patients with substance abuse disorders, children and youth are also encouraged to grow their relationship with God through ministries. Interested people who want to join these ministries can go to Zinn Park and the Church connection room. 
Find the best treatment options. Call our free and confidential helpline
Housing and Food at Center of Hope Rehab
This non-profit religious organization provides comfortable shelter to its clients. Because this organization is more about teaching, these clients are usually referred to as students. 
Some of the housing amenities of this drug rehab organization include the following:
Simple yet clean rooms with 2-3 beds in each room
Church room
Connection room used during sessions
Take note that the Church room and connection room are welcome for all interested individuals. These are also sometimes used to shelter those with immediate needs. Furthermore, outside the campus is a huge yard where students play and do their social activities. At night, bonfires are night reflections are also done in this area.
Children and the youth are welcome at this rehab and ministry organization. Although these groups of people are not residential enrollees, there is room for them to do their Christian activities such as Biblical classes.
Food is also provided to the students and this food is usually prepared by the permanent and volunteer staff.
Treatment Options
This center is more on discipleship training. Center of Hope offers a 12-month treatment to introduce their students to change. 
Their treatment options include the following:
Addiction treatment
Alcoholism treatment 
Substance abuse treatment
Random drug testing is also done to ensure students that they are coping with change and they are focusing on achieving a new life. 
Therapies Offered at Lighthouse Church
As a religion-based school that offers help to individuals with substance use disorder, therapies are also covered for those who wish to enroll. 
Some of these therapies include the following:
Individual and group Christian counseling
Random drug testing
Recovery classes and life skill classes
Work therapy 
Classes on the appropriate response to work authority
Job skills training
GED preparation
The organization also provides moving-forward therapy. This is a fellowship time that is made for reflecting.
Payment Options at the Center of Hope Anniston, Al
The organization only asks for a small entrance fee. Generally, the administrators are not asking for any payment and the fees collected will also be used to improve the campus and the services it offers. Most of the expenses of the center come from donations and the profit company gets from their thrift store. 
License and Accreditation
This ministry and drug rehab located in Anniston, Alabama is part of the Alabama Department of Corrections.
Lighthouse Church: Advantages and Amenities 
One of the major advantages of this organization is that it is almost free for all who want to achieve change in life and forget addiction and substance abuse. The center may ask for a minimal fee but this is not generally required. In case students pay, the payments will be used to improve the center's facilities, amenities, and services.
Aside from food and shelter, this center also provides clothing, especially to the needy. When people enter this center, they will be accepted just as they are. If they need food, they will be given. If they need clothes, they will be given. Even if they will not stay, they will be accommodated just like the enrolled students.
There are also online Biblical classes that everyone can join. Online sermons can be viewed and listened to and it is also possible to get a prayer request by visiting the website.
Staff at Center of Hope Anniston, Al
The main personnel at this center are pastors and ministry leaders. These include mission and outreach volunteers, children's and women's ministry, youth pastors, and worship leaders. Apart from helping those residential students, these people also offer online sermons. Some of the head workers in the organization will be discussed in this section.
Garry Burns
As the head pastor, Garry Burns specializes in management planning at the center. Although he works as a volunteer, he makes sure that every student can rebuild their lives and restore their hope through Jesus Christ. He has been working in the center since 1995. He also offers online sermons with other pastors every Sunday and Wednesday.
Shawn Danford
Shaw Danford is the associate pastor in the center. He is also in charge of the Children's Ministry. Aside from counseling residential students at the center, he also assists the children and the youth who want to learn more about Christ. Together with Garry Burns, he also offers online sermons and individual counseling for outpatient students.
Brent Morgan
Brent Morgan is in charge of the Men's Ministry. He encourages everyone, especially men, to devote their lives to Christ. His role is to inspire men with substance abuse disorder to forget their past. Brent Morgan is responsible for making plans as well that can promote unity in men who are enrolled at the center. These include outdoor and social activities.
Find Drug Rehabilitation Centers Near You Anywhere In the US
Addiction Resource team has compiled an extensive list of the top drug rehabilitation facilities around the country. Click on the state you are interested in, and you'll get a list of the best centers in the area, along with their levels of care, working hours, and contact information. Haven't found the rehab you need? Call the toll-free helpline below for professional assistance.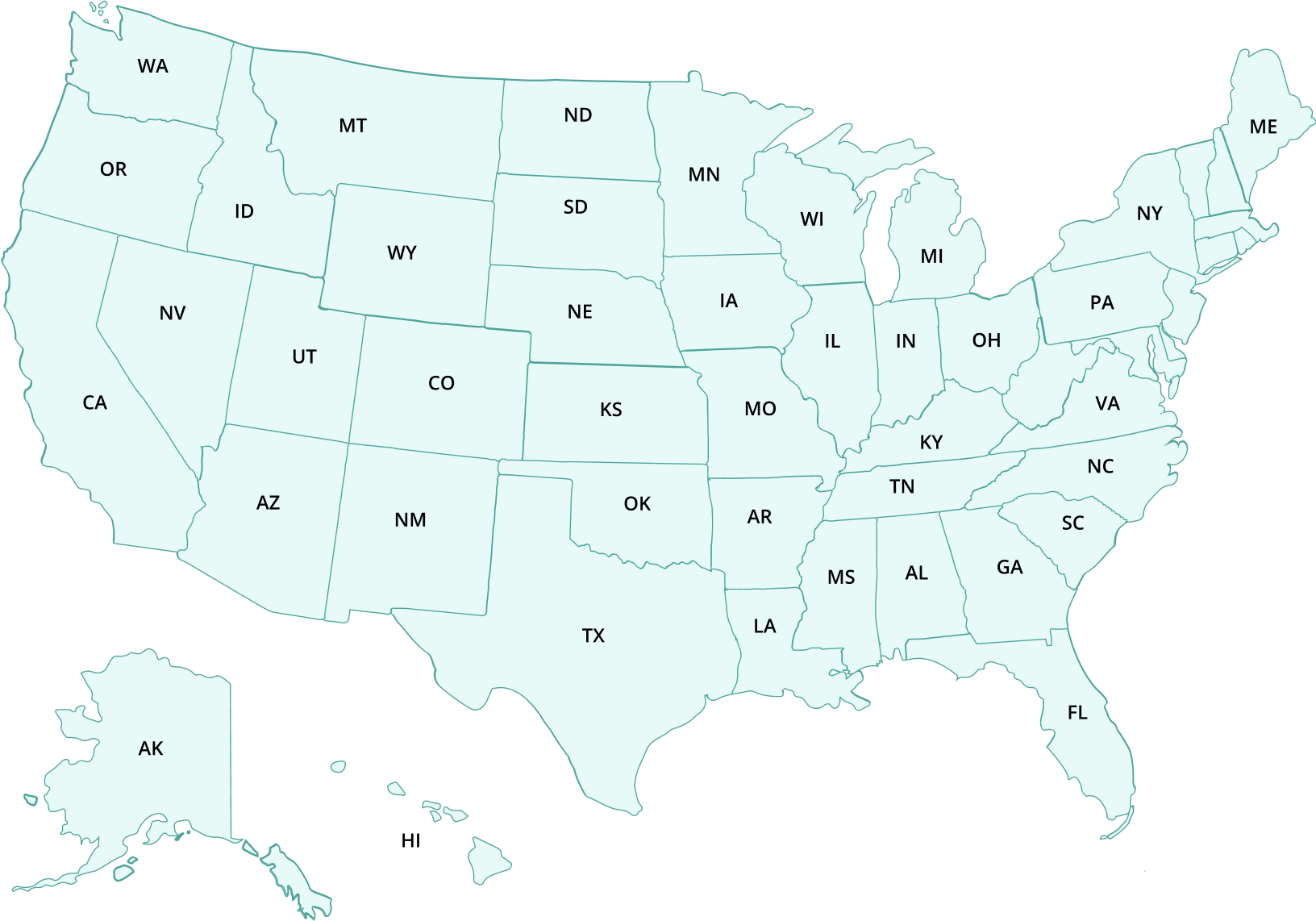 ---
Page Sources
2019 NSDUH Detailed Tables | CBHSQ Data. (2019). SAMHSA. https://www.samhsa.gov/data/report/2019-nsduh-detailed-tables