For many individuals who are struggling with an alcohol or drug addiction, spiritual support is critical during detox and recovery. People with a strong religious faith find that addiction treatment is easier to deal with if they can find spiritual peace.
A number of Christian drug rehab centers offer services that include spiritual guidance as part of the addiction treatment. Drug rehabilitation is a difficult process, and these faith-based recovery centers help Christians apply their religious beliefs to make the path to recovery easier.
Faith-based drug treatment centers have a good success rate because they provide standard addiction treatment protocols in addition to faith-based activities. In order for a Christian based alcohol rehab or substance abuse program to be effective, it should provide evidence-based treatment and spiritual support to match the unique needs of each recovering addict. This comprehensive approach treats the physical elements of substance abuse while also addressing the unconscious emotional elements that could interfere with overcoming addiction.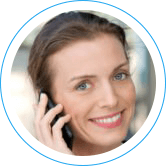 Hope Without Commitment
Find the best treatment options.Call our free and confidential helpline
Treatment Is Fully Covered by Insurance In Most Cases
Christian Based Rehab: Applying Faith to Addiction Treatment
There is a growing belief that modern medicine does not address the deep-rooted personal issues and emotional turmoil caused by a chronic condition such as addiction. Secular healthcare practitioners sometimes overlook the internal struggle and extreme emotions associated with overcoming an addiction to drugs or alcohol. For this reason, many Christians with substance abuse problems turn to spirituality during addiction recovery.
Research has shown that an astounding 40 million Americans above the age of 12 are struggling with an addiction. More than 75 percent of the American population identifies as Christian. Given these figures, it is not surprising that a large number of people wish to incorporate religious beliefs into addiction treatment. In fact, studies suggest that 8 out of 10 individuals in recovery want more emphasis on spirituality during therapy at a traditional or Christian based drug rehab center.
Practicing Catholics with substance abuse problems experience a number of strong feelings related to family, work, and health. Faith-based treatment centers help in recognizing and working through these issues. Christian drug rehabs emphasize interpersonal connections, compassion, and finding strength in a higher power. Christianity offers a sense of belonging such that recovering addicts do not feel alone. By submitting to a higher power, people in recovery are able to find the strength to continue their affiliation with traditional treatment protocols.
Faith-based programs for substance abuse treatment rely on several aspects of religion, such as regular church attendance, lectures from the scriptures, and Bible study, to help addicted people cope with their dependence. Christian drug rehab programs provide recovering addicts access to clergymen to enhance and rebuild their belief in Jesus Christ, which may have been lost during the period of active addiction.
Interestingly, major religions, such as Christianity, Islam, and Judaism, all emphasize the need to maintain a healthy body, mind, and soul. For Christians in need of drug rehab, a faith-based treatment program offers an opportunity to focus on Jesus Christ or some other higher power and renew their relationship with God to overcome addiction. It is a chance to reexamine morals and values and broaden the capacity to forgive and heal.

Faith Based Treatment: Who Can Benefit from Spiritual Rehabilitation Programs?
People with substance abuse issues are dealing with a number of life stressors and problems. For practicing Christians, addictive behaviors provoke guilt, shame, and a struggle to redefine moral values. Faith-based rehab, when offered at the right time in the recovery process, can foster spiritual growth. Daily prayer and meditation help sustain compliance with standard addiction treatment protocols in people who have a strong religious foundation. Christian drug rehab can offer a transformational experience to individuals who are spiritually inclined.
Who should seek rehab at faith-based treatment centers? People with a strong religious background and exposure to spiritual practices early in life are likely to benefit from Christian based drug rehab programs. Such individuals typically:
Receive their education at religious institutions
Attend church regularly during childhood and as adults
Maintain strong relationships with members of the clergy
Have family members who pray for them
The relationship between spirituality and substance abuse is a complex one. Many substance abusers and alcoholics report regularly attending church services while actively using drugs or alcohol. For people with a heavy addiction, use of drugs becomes a grim necessity, even as they try to go about their daily routine. Studies have shown that only a small number of addicts feel they are flouting religious strictures by going to church when they are inebriated or high. Many admit that their addiction has diluted their faith and created a spiritual vacuum. The state of despair and hopelessness that substance abuse creates is the exact opposite of what religious faith accomplishes.
Nearly every addict reports an altered relationship with God during periods of active drug or alcohol use. The transition from active addict to treatment-seeker is frequently associated with a return to spiritual practices. For Christians with substance abuse issues, spirituality and recovery go hand in hand. To stay clean, Catholics rely on their relationship with something or someone bigger than themselves, a higher power that guides and supports them and gives them peace of mind and strength.

Christian Based Rehabilitation Centers: How Do They Work?
The key challenge for faith-based drug rehabilitation centers is to integrate traditional addiction treatment services with spiritual practices and the teachings of Christianity. These two components must work in synergy to establish a firm foundation for recovery. If one of these two components is absent, it usually leads to relapse.
To encourage abstinence from drugs and alcohol, Christian based drug rehabilitation addresses a number of issues that accompany substance abuse, including the stigma attached to addiction, the sense of marginalization from the local community, and the feeling of blame in an addicted person. Faith-based rehab works by encouraging a sense of well-being and acceptance by the spiritual community. It offers strategies to cope with and move beyond the exclusion that many recovering addicts feel.
At Christian based rehabilitation centers, recovering addicts:
Learn spiritual principles to aid recovery
Develop a deeper and stronger relationship with a higher power
Participate in prayer, meditation, and study of religious scriptures
Receive drug counseling and addiction education
Safely go through the detox and withdrawal process
Attend individual and group therapy sessions
Receive training in relapse prevention
Bible-based addiction recovery programs work for people who are already practicing Christians. If someone has a strong spiritual connection to a higher power, they can build upon their relationship to achieving the goals of recovery. People who are not followers of Christianity may feel that a Christianity based recovery program is trying to convert them. This can lead to uncomfortable feelings that impede recovery. Therefore, if you or someone you love is struggling with drug dependence or alcoholism and is looking for faith-based treatment options for addiction, it is a good idea to choose one that is in harmony with your religious beliefs.

Christian Based Drug Rehab: Programs and Treatment Methods
Spiritual rehab programs offer assistance to people with an addiction to alcohol, prescription drugs, street drugs, and certain behaviors, as well as individuals with multiple addictions. In all these faith-based addiction treatment programs, spirituality is the foundation. Some of the well-known spiritual drug recovery programs are outlined below:
12-Step Programs
These programs offered by Christian based rehab centers are designed to treat a number of addictions, such as alcohol, narcotics, crystal meth, gambling, and sex. Contrary to popular belief, recovering addicts are not forced to believe in Jesus Christ. Instead, participants are encouraged to find their own higher power and believe in it. Each 12-step program takes the addict through a series of steps. Before graduating to the next step, an individual must complete the prior step. Some typical steps in such faith-based rehab programs include:
Submitting to a higher power
Admitting there is a problem that cannot be conquered alone
Making an honest moral inventory
Reaching out to people who have been hurt in the past
Helping others follow the steps of the spiritual program
Asking God to remove shortcomings and defects of character
Inpatient Christian Based Rehab Programs
Some recovering addicts need more intensive help at a faith-based residential treatment center. Inpatient spiritual rehabilitation programs offer extra support, guidance, and strength. Doctors, nurses, and therapists direct care at every step of the way. Individual and group therapy sessions focus on the reasons for substance abuse. The faith-based recovery component utilizes the tenants of religion. Addicts may begin and end sessions with a prayer seeking help from God. Therapists help recovering addicts renew their faith and spiritual practices. Many recovering addicts first complete an inpatient drug treatment program and then go on to participate in a 12-step outpatient program for a comprehensive approach to addiction recovery.
Combined Faith Based Drug Rehab Treatment
Spiritual rehabilitation protocols of this type combine both inpatient and outpatient therapy during Christian based recovery programs. After a stay at a residential facility, recovering addicts graduate to an outpatient program that is based on the Christian faith. Continued sessions with a therapist and support group meetings prevent relapse. Many faith-based drug rehabilitation centers offer 12-step programs followed by weekly outpatient meetings.
Celebrate Recovery
This small group faith-based rehabilitation program incorporates the Twelve Steps of Alcoholics Anonymous and provides a balanced approach to overcome bad habits, hurts, and hang-ups. A worship service is followed by music and testimonies. The program is both gender-specific and addiction-specific.
Potter's House
This is a residential Christian based recovery program that includes the traditional 12 steps. Recovering addicts participate in religious activities such as Bible studies, devotions, prayer meetings, and church attendance. The underlying principle of this faith-based rehabilitation is to acknowledge the addiction and turn to God for forgiveness with humility. Addicts are guided to become aware of subconscious emotions and make amends for harm done to others.
Lazarus Project
Conversion is at the heart of this highly structured Christian based rehabilitation program which focuses on Bible study, counseling, occupational training, and community service.

Finding Faith-Based Rehabilitation Centers
Many faith-based drug rehab centers combine addiction treatment and spiritual guidance. Leaders of the Christian community, such as pastors, priests, and ministers, can provide information on programs with a religious focus. An online search for Christian based rehabilitation centers can also help in finding programs that apply faith to addiction rehab.
Are there any free Christian based drug rehab centers? Christian addiction treatment centers are scattered all over the United States and around the world. Major Roman faith-based organizations, such as the Salvation Army, offer addiction treatment at no-fee rehabilitation facilities in many locations. The best way to find free Christian drug treatment programs is to talk to pious leaders in the community. Specific churches may have information about programs and resources available to their congregation.
What is the best Christian drug rehab program? The answer depends on the needs of the addict. For a recovering addict who has already gone through detox and needs help with staying sober after rehab, a 12-step program or support group is a good choice. For an addict who has not yet begun addiction treatment, a combined program that includes both detox and faith-based rehab will provide all the necessary services.
Find the Help You Need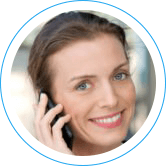 Hope Without Commitment
Find the best treatment options.Call our free and confidential helpline
Treatment Is Fully Covered by Insurance In Most Cases
If you or someone you love could benefit from faith-based drug rehab, call our free helpline (888)-459-5511 for more information on seeking spiritual help for drug addiction or alcoholism. Advisors are available to answer your questions, give you more information on Christian drug rehabilitation, and direct you towards spiritual rehab resources to make addiction recovery easier. Calls are always confidential and secure.