The Empire State is famous not only for its financial institutions but for dramatically raising drug abuse rates, with heroin abused much more than nationwide. There are many addiction rehab and detox centers in NYC and the area, including state-sponsored services, which are meant for drug treatments to counter this. The NY rehabilitation facilities are ready to help patients with addiction to any substances, be it alcohol, marijuana, or cocaine.
Top 7 Best Rehabilitation Centers in NY
The rising need in NY rehab facilities caused the emergence of hundreds of drug addiction treatment rehabs in New York. We have carefully examined them all to choose the seven outstanding clinics that will meet different needs and requirements.
Cassena Care, Long Beach Nursing and Rehabilitation Center, Long Beach, NY
Cassena Care is a future for cognitive health. The treatment center is committed to delivering the best rehabilitation quality and nursing care in the region. Their concept is just three – renew, restore and rehabilitate – all of these reflect their commitment to improving both the physical and emotional health of their clients. They give out everything it takes to their patients to sustain their good health. They also offer follow-up for their patients when they leave their facility in NY.
This drug and alcohol rehab NYC offers a lot of services, including specialist services, dialysis services, and physician services. They have both long- and short-term rehabilitation. They also have occupational, physical, speech, respiratory, and IV therapy.
Mountainside Treatment Center, New York City Chelsea, NY
Mountainside is a New York drug treatment center that provides a safe refuge for people who need advanced and personalized addiction recovery support to maintain and develop a sober life in the heart of the state. They offer a load of treatment ranging from assessments, sober peer-to-peer coaching, drug counseling, and sober activities. This facility helps its clients by giving them recovery support that allows them to fit into their busy urban life.
This drug rehab New York offers abuse recovery solutions that work according to their clients' needs and preferences. Their services are available every hour of every day, either in person, via text, and on the phone. Their recreation mentors are there to help you strengthen and advance your recovery.
New York Center for Living, New York City, NY
At the New York Center for Living, they are helping their clients to grow. They offer addiction and mental health care and follow-up care for adolescents, young adults, and families. The age range for their teenagers older than 12 and the young adults up to 30 years old. They offer continuing education training programs and public lecture series for professionals where they learn the facts about addiction and recovery.
NY Center for Living provides help to those researching addiction, looking for substance abuse rehabilitation, or in need of a referral. They make use of traditional therapies based on evidence and the 12-step method in addition to holistic and compassionate treatment plans for their clients.
Exponents, New York City, NY
Exponents help to improve health and ignite hope. They are a non-profit rehabilitation facility in New York located in the heart of the state. They are compassionately dedicated to serving and helping those suffering from substance abuse, HIV/AIDS, incarceration, and other behavioral health changes. They deliver all of these services through a client-centered, strength-based approach. This helps to improve health outcomes and promotes overall wellness in the community.
Exponents have clients from every corner of the state, and they visit the facility during any of their addiction and recovery stages. Many of their clients are suffering from more than one chronic condition, including inherited substance abuse.
Erie County Medical Center, Buffalo, NY
ECMC is one of the largest substance use treatment and rehabilitation centers in NY. They offer comprehensive inpatient and outpatient treatment services to men and women struggling with addiction, mental health disorders, and co-existing disorders. Their compassionate team of specialists offers their best services to individuals and the community at large.
The treatment modalities at this drug and alcohol rehab NYC center include evidence-based therapies and approaches that yield results. Through various forms of holistic healing, clients are treated as a whole which helps them lead a sober and successful life once they leave the center.
Arms Acres, Bronx, NY
Arms Acres is one of the private rehabilitation centers in NY that provide the highest quality professional treatment to individuals suffering from chemical addiction, co-occurring disorders, and other mental health issues. The center offers a caring and respectful environment where each client is assessed and evaluated individually so a customized treatment plan can be created for them.
Through their diverse treatment programs that are offered in outpatient and inpatient facilities, clients and their families are provided with education and counseling, which lets them continue their recovery and prevent relapse. The holistic treatment approach at the center offers physical, mental, and spiritual rehabilitation to the clients.
Conifer Park, East Glenville, NY
Conifer Park is one of the rehabilitation centers in NY that offers chemical dependency treatment services on a campus that is sprawled across 32 acres of beautiful wooden and green landscapes. In a tranquil and serene environment, clients are offered new hope and resolve to look forwards towards a sober and recovered future.
The center offers inpatient detox, outpatient services, adult and adolescent rehabilitation. The treatment is directed towards a customized approach for each client where they are offered a wide range of evidence-based therapies and holistic treatment.
Substance Abuse and Addiction in NY State
According to the 2010 NY State Department of Health research, more than 10% of state residents at the age of 12 and above experience substance abuse (both misuse and addiction) annually. About 2 million New Yorkers statewide have a substance abuse problem, and about 150,000 of these residents are adolescents under 17 years old. Problem gambling is estimated to affect 750,000 adults, which is equivalent to five percent of all adults. Approximately 25 % of the youth problem gamblers are also suffering from substance abuse problems.
SAMHSA reports that more than half of New Yorkers consume alcohol. Even more worrisome is the fact that about a quarter of the state's population indulges in binge drinking. An estimated 8 percent of the population has either drug or alcohol dependence.
In addition to the above information, it is shown that over 160,000 are at risk of developing problem gambling. OASAS trained and funded providers deliver services in treatment, prevention, and recovery settings.
There are addiction rehabilitation centers in NY for any addiction, although most New Yorkers get help for addictions to heroin, marijuana, and alcohol. However, drug and alcohol addiction treatment is not over after an addict is through with a rehab center. Beating addiction is a continual process. To make this possible, most of the rehabilitation centers in NY offer long-term sober and continued resources to help you sustain your sobriety.
According to the NY State Office of Alcoholism and Substance Abuse Services (OASAS), approximately 12% of state residents aged 12 and above experience a substance abuse disorder annually. Some other drug abuse statistics in The Empire State are listed below:
According to the NY State Department of Health's Opioids Annual Report of 2019, according to a survey, the percentage of high school students in NYS who reported ever using heroin increased from 1.8 percent in 2003 to 4.8 percent in 2015.
According to the National Institute on Drug Abuse Report of 2018, around 15.1% of the drug overdose deaths in NY involved the use of opioids.
According to the Unintentional Drug Poisoning Deaths Report of NYC, there were 1,463 overdose deaths in 2019.
Drug Laws In New York
The State of New Mexico divides controlled dangerous substances into five schedules. Schedule I includes the most dangerous drugs, and the dangerousness decreases with the subsequent schedules II, III, IV, and V, along with their increased medical uses.
The following table represents some of the drug classifications in the state and the corresponding New Mexico drug laws and penalties.
| | | | |
| --- | --- | --- | --- |
| Classification | Substances Included | Criminal Charges | Sentencing |
| Schedule I Drugs | Heroin LSD, Ecstasy | Class A Felony | Upto 25 years in jail and upto $100,000 fine |
| Schedule II Drugs | Cocaine, Vicodin, Oxycodone, Opium, Methamphetamine, stimulants | Class B Felony | Upto 25 years in jail and upto $30,000 fine |
| Schedule III Drugs | Suboxone, codeine, ketamine, Stimulants | Class C Felony | Upto 15 years in jail and upto $15,000 fine |
| Schedule IV Drugs | PCP, GHB | Class D Felony | Upto 7 years in jail and upto $5,000 fine |
| Schedule V Drugs | Narcotics, Anti-anxiety meds, Sedatives, epileptic meds | Misdemeanor | Upto 1 year in jail and upto $1,000 fine |
Is Weed Legal In New York?
The possession of upto 3 ounces of cannabis or upto 24 grams of concentrated cannabis is legal for 21 years or older individuals. For amounts greater than those, the individuals will have to face criminal charges and fine.
The table below shows some of the New York marijuana laws and possible sentencing that one might face in the state with regards to marijuana possession.
| | | | |
| --- | --- | --- | --- |
| Classification | Substances Included | Criminal Charges | Sentencing |
| Marijuana possession | Up to 3 oz | – | – |
| Marijuana possession | Between 4 and 8 oz | Misdemeanor | Upto 1 year in jail and $1,000 fine |
| Marijuana possession | Between 8 and 16 oz | Misdemeanor | Upto 4 years in jail and $5,000 fine |
| Marijuana possession | Between 16 oz and 10 pounds | Felony | Upto 7 year in jail and $5,000 fine |
| Marijuana possession | 10 lbs or more | Felony | Upto 15 years in jail and $5,000 fine |
Getting Help in New York: How to Choose the Right Facility?
Above all, there are several rehabilitation centers in NY where you can visit for help. Many of these rehab centers offer both inpatient and outpatient treatment services. Depending on your type of addiction, you can always find the best rehabilitation centers in NY. Examine your needs and requirements, look through the reviews and feedbacks, weight pros and cons – or contact the professional consultant to choose the best drug rehab in NY state.
Find the best treatment options. Call our free and confidential helpline
Find Drug Rehabilitation Centers Near You Anywhere In the US
Addiction Resource team has compiled an extensive list of the top drug rehabilitation facilities around the country. Click on the state you are interested in, and you'll get a list of the best centers in the area, along with their levels of care, working hours, and contact information. Haven't found the rehab you need? Call the toll-free helpline below for professional assistance.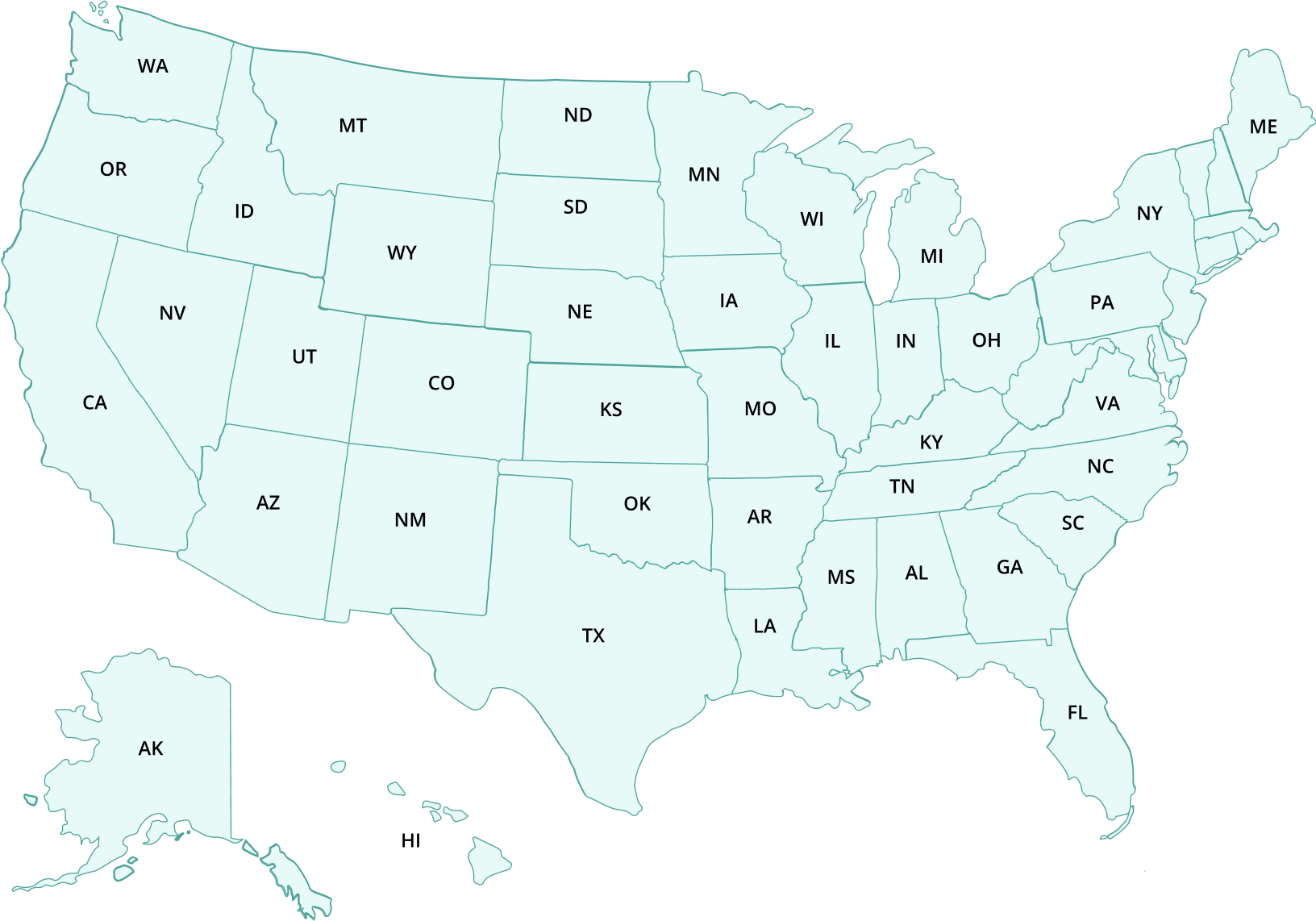 ---
Page Sources
Priority Area: Mental Health/Substance Abuse - Substance Abuse. Health.ny.gov. (2021). https://www.health.ny.gov/prevention/prevention_agenda/mental_health_and_substance_abuse/substance_abuse.htm.
New York State Opioid Annual Report 2019. Health.ny.gov. (2019). https://www.health.ny.gov/statistics/opioid/data/pdf/nys_opioid_annual_report_2019.pdf.
New York: Opioid-Involved Deaths and Related Harms | National Institute on Drug Abuse. National Institute on Drug Abuse. (2018). https://www.drugabuse.gov/drug-topics/opioids/opioid-summaries-by-state/new-york-opioid-involved-deaths-related-harms.
Unintentional Drug Poisoning (Overdose) Deaths in New York City in 2019. Www1.nyc.gov. (2019). https://www1.nyc.gov/assets/doh/downloads/pdf/epi/databrief122.pdf.