New Jersey offers some of the best addiction treatment options around. There are a wide range of medical approaches and philosophies being practiced, all of which are shown to be effective methods to combat addiction and give patients a future of long-lasting sobriety. Whether it's long-term residential treatment or specialized detoxification services, you will find it in New Jersey.
Top 5 Rehab Centers in New Jersey
Sunrise Detox Center
As one of the premiere luxury detox centers in New Jersey, Sunrise Detox offers a recovery experience that you will not find anywhere else. Their detoxification approach uses pharmacological intervention and unparalleled comfort for what they call the "perfect detox ." Their goal is to make your withdrawal phase absolutely painless, serene and swift and they spare no expense to this end. The staff in the Stirling, NJ location include medical clinicians, nurses, nutritionists and counselors who rotate their time among patients for constant supervision and quality care. Detoxification is their specialty; the medical doctors operating Sunrise Detox know that withdrawal stages vary between heroin, benzodiazepines, barbiturates and alcohol. The detox program here is individualized for the exact length and level of comfort needed for each incoming patient. After the initial detox phase, residents are enrolled in the inpatient treatment program for ongoing counseling in group and one-on-one settings. Residents also participate in the 12 step program. Upon discharge, Sunrise Detox offers a suite of continuing care options to help their recovered alumni to avoid relapse with outpatient referrals and aftercare.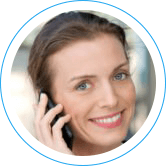 Hope Without Commitment
Find the best treatment options.Call our free and confidential helpline
Tranquil and Quest
This is one of New Jersey's specialised Detoxification Treatment Programs and is located in Brick, New Jersey. It offers a generous 14 day detox recovery program so that even patients with the most severe withdrawal battles can leave knowing all physiological effects are completely over. T&Q uses Medication Assistance Treatment (MAT) in its detox clinic to make the withdrawal period painless and comfortable. For outpatient detox there is vivitrol medication and there is suboxone for supervised inpatient detox. Tranquil and Quest offers a short term 30 day inpatient program for those successfully discharged from its detox program. Continuing care programs include mindfulness classes, nutrition classes, group counseling, art and music therapy and much more. It also helps place patients with longer term residential programs if necessary. This facility keeps several ASMA certified psychiatrists on staff to help patients grow and learn coping skills while on their journey to sobriety.
Advanced Health & Education
Advanced Health & Education is one of the drug rehabs located in Eaton, New Jersey and is part of the Sprout Health Group network of top addiction treatment centers. AHE offers affordable addiction treatment including interventions, counseling personal and group therapy and outpatient aftercare. For detoxification needs, AHE will refer patients to their network of trusted providers and then admit the patient for the AHE residential program. The sober living inpatient program offers a distraction free, family-like environment for residents to focus on overcoming their addiction. They benefit from 24-hour support and individualized care from a top rated team of medical doctors, therapists, and addiction specialists. The typical treatment length here lasts from 30 to 90 days, depending on client need and circumstances. This rehab leverages the group support provided in programs like Alcoholics Anonymous and Narcotics Anonymous. It complements those programs with its own unique group therapy and family therapy sessions to foster a comprehensive healing process that goes beyond the individual to their family and community for a durable recovery.
American Addiction Centers
This network of addiction treatment centers has facilities all across the USA. The medical staff and addiction consultants at the Sunrise House Treatment Center in Lafayette, New Jersey facility know that addiction is a treatable disease afflicting the brain of a large portion of the population. They use that knowledge to craft a research-based strategy to teach patients how to overcome behaviors stemming from addictive impulses. The detoxification program includes round-the-clock medical supervision to ensure a safe, orderly and comfortable withdrawal phase. AAC treats a wide range services including cocaine rehab, rehab for heroin and opiates, alcohol, prescription drugs and more. The residential treatment program offers a highly structured lifestyle program with scheduled programs from 7am to 10pm that teach long-term healthy behavior through 12 step meetings, counseling and treating co-occurring issues that often complicate addiction. The aftercare program is an intensive outpatient treatment with professional care provided three days per week aimed at preventing relapse and reinforcing the positive behaviors learned in the residential program. AAC offers a free one-on-one consultation over the phone to assess prospective patient needs. It's confidential and they use that information to design a personalized treatment regimen.
Ambrosia Treatment Center
Ambrosia Treatment center rests on 44 acres of distraction-free property in Medford, New Jersey. The average age of residents is 29 years old with roughly equal male and female residents. The center offers progressive treatment modalities for drug and alcohol abuse sufferers, with over 25 clinical professionals offering medical expertise and primary therapy. This rehab monitors their free 24/7 helpline to assist patients with enrollment into their program. Once enrolled, there is a detox and medical stabilization period of up to 14 days depending on the patient's circumstances. After that point the residential treatment begins for up to 35 days and it consists of an individualized counseling and educational plan to uncover the core behavioral issue and teach coping strategies and life skills intended to equip the patient to resist relapse. Ambrosia Treatment Center has an innovative E-Therapy application in which clients can easily connect online with the licensed specialists, bringing confidential addiction counseling directly into the patient's own home. The software is simple and it allows the benefit of having family members participate in the patient's recovery during their counseling for no additional charge. After the residential program concludes, there is continued care via the outpatient program to help maintain sobriety.
New Jersey has a large selection of top rated local rehabs for the discerning individual. If you didn't find one in our top 5 list that suited your particular needs then consider one of the other excellent options in this state:
Road to Recovery in Livingston, New Jersey
Park Bench Treatment Facility in Northfield, New Jersey
Discovery Institute Detox in Marlboro New Jersey
BlueCrest Recovery Center Woodland Park, New Jersey
Seabrook house in New Jersey
Rehab Programs You'll Find in New Jersey
The types of addiction treatment programs offered in New Jersey run the entire spectrum of care, but a few of the most notable examples include:Intensive Outpatient with Daytime inpatient
Intensive Outpatient with Daytime inpatient
This is a unique method of treatment offered by BlueCrest Recovery and others that gives similar results to inpatient programs with considerably less expense. The patients are given intensive outpatient treatment which is of the same type and quality you will find in most residential programs. The programs last for most of the day and include therapy, counseling and 12 step program mentoring. The patient spends nights in their own home with their family and returns daily for treatment.
Specialized Detoxification Programs
Sunrise Detox Center and Tranquil and Quest are two treatment centers that recognize the critical importance that the detox phase plays in a journey to a full, lasting recovery. They customize the detox time period to accommodate the type of substance abuse the individual is struggling with. They provide superior levels of comfort, supervision and intervention during this initial stage which ensures the physiological affects of addiction and withdrawal have completely passed. Their patients are then placed in a residential treatment program with a clean slate and a fresh start.
Long-term Inpatient Programs
Long-term residential programs that last for at least 90 days have the advantage of strongly reinforcing positive behaviors in patients. This helps to reduce relapse rates and helps the patient retain the new coping skills that were learned during the treatment for a lifetime. Advanced Health and Education offers long-term residential programs like this.
New Jersey has a higher number of outpatient treatment centers than most other states, though the center that do offer inpatient services usually allow longer than normal detoxification periods. There are still plenty of long term residential treatment centers in New Jersey for anyone suffering from addiction to find a local rehab that suits their needs. There are a lot of franchise addiction recovery centers here to, owing to New Jersey's urban character. Despite that, large-acreage, rural retreat-style Rehabs are available if you spend some time looking. New Jersey has witnessed heroin and morphine fatalities more than double since 2010, many of those casualties being blamed on the migration of fentanyl into the state. Addiction to these substances is a difficult challenge to overcome, but do not lose hope for yourself or your loved one. If you seek out the right addiction treatment center then the path to recovery will be within reach and you will not have battle your addiction alone!