Often referred to as the 'crossroads of the east,' the Garden State has become somewhat notorious for its strategic position in the illegal trafficking of heroin, cocaine, and other drugs.
While the Garden State is famous for its natural beauty, rich history, and world-class scientists and engineers, there is a darker side, too, which local drug treatment centers in New Jersey are struggling to eradicate.
5 Best Drug Rehabs in New Jersey
This list details the top addiction treatment centers in the state, known to provide an exceptional level of care and the best chances of recovery through their alcohol and drug treatment programs.
Take a look at some of the best rehabs in NJ for substance abuse and addiction treatment and the mode of operation of these centers.
Center for Network Therapy, Middlesex, NJ
If you're looking for high-quality drug rehab in New Jersey, the Center for Network Therapy (CNT) offers high-end, state-licensed inpatient drug rehab in NJ. There is a solid detox protocol in place for those struggling with withdrawal symptoms of alcohol or drug abuse.
The rehab center is targeting the state's most commonly abused substances, alcohol, and opioids and has flexible and comfortable drug treatment facilities, where patients can enjoy complimentary meals and snacks, cell phone and wi-fi access, as well as family visits and fitness amenities.
Pinnacle Treatment Center, Kearny, NJ
Moving on with our list of the best drug rehabilitation facilities in NJ, the residential facility at the Pinnacle Treatment Center in New Jersey is a branch famous for its quality of treatment and innovative recovery methods, including clinically-driven outcomes, drug-assisted supervised treatment, intensive outpatient or residential program, medication-assisted treatment.
This CERF-accredited rehab facility in NJ has a maintenance program in place for those struggling with opioid addictions. Here, patients can, with the help of methadone, Suboxone, and Vivitrol-assisted drug treatment, more easily overcome their opioid addiction and manage withdrawal symptoms.
Turning Point, Inc. Paterson, NJ
Turning Points is one of the most efficient New Jersey detox rehabs. The center started out as a 10-bed residential program for men back in 1975. Since then, the addiction treatment center has continued to grow. Turning Point now offers a wide range of addiction treatment programs for people struggling with substance abuse and/or alcoholism.
The following treatment programs are available at the center with short-term residential and outpatient levels of care: Alcohol & Drug Rehab, Detox Programs, Halfway House, Transitional Living, etc.
Turning Point offers a number of financing options for people looking to get addiction treatment at the center. This includes Medicaid (Turning Point is a Medicaid PE certified facility); County funding for residents of Essex, Passaic, Ocean, Union, Hudson, Morris, Burlington, Warren, Sussex, and Hunterdon Counties; Private Insurance including Horizon BCBS, Aetna, Cigna, Empire Blue Cross, Magnacare, Qualcare, and UBH/ Oxford; and Self-Pay (Sliding fee scale).
Admissions at Turning Point involves a four-step process: an initial screening call, an in-person assessment to determine treatment needs, registration for a customized treatment plan, and a medical assessment (including a drug screening).
SOBA College Recovery Addiction Treatment Center, New Brunswick, NJ
Soba Recovery Center has accredited facilities located throughout the country, in California, Arizona, Texas, and Brunswick, NJ. The specialists at this rehab center will develop a drug addiction treatment plan that is personalized and specific to the underlying causes of the addiction the patient is experiencing.
There is an evident focus on dual-diagnosis at this center, and the specialists understand that, in order to prevent relapse, resolving mental health problems is equally important as tackling the addiction itself.
The treatment approach at this rehab center combines psychological, medical, nutritional, and physical protocols that enable the patients to get to the root of their issue and recover in a safe and sustainable manner.
New Hope Integrated Behavioral Health Care, Marlboro, NJ
New Hope is a non-profit corporation founded over 4 decades ago. The center was built to serve people in need of treatment for substance use, gambling, and other co-occurring mental health disorders.
New Hope offers recovery services in the form of Withdrawal Management, Adult Residential Care, Adolescent Residential Care, Outpatient Services, a halfway house for men, and a halfway house for women.
At the rehab center, the total cost of treatment varies depending on each individual's actual treatment needs. When one reaches out for treatment, a conversation can be held about the most favorable financing options available, which is a good option to have – especially for people that are struggling with raising funds to pay for treatment.
Lack of Rehabilitation Facilities in NJ
As unfortunate as it is, those who abuse any substance will usually go on to abuse other drugs, too. As mentioned earlier, the ones who usually fall victim to addiction are the vulnerable and often care-free adolescents. The Garden State is no exception to this. One in five high-school students in the state admitted to the usage of cocaine, meth, and ecstasy, or other illicit drugs last year.
Teenagers who go down this path are in great danger of injecting drugs to achieve longer-lasting effects, which leaves the users susceptible to sexually transmitted diseases and infections. The lack of multi-approach treatment in most rehabilitation facilities in NJ means the staff is typically not trained in dealing with multiple addictions, which results in patients receiving inadequate treatment.
Unfortunately, the local government has a wrong perception of the nature of addiction. The officials treat the issue as a moral flaw rather than a medical condition. In return, they send certain people into a treatment center by force, a practice that strains the 102 drug rehab providers in NJ even more. Most of these are science-based, but there are Christian drug rehab centers, as well.
Drug Abuse Statistics In New Jersey
The substance abuse problem which the state is facing is hitting the economy hard and damaging the lives of countless people.
Although the state's drug abuse rates are relatively low (NJ holds the 39th spot on the national level), the number of teenagers who have encountered drugs at high school premises is staggeringly high.
In relation to opioids specifically, the Garden State is a bit of a mixed bag.
The state's providers wrote 38.9 opioid prescriptions for every 100 persons in 2018.
The national average was 51.4 prescriptions
Despite prescribing less than the national average, there were more opioid-related fatalities in the state than the national average.
Nearly 90% of the 2,900 reported drug overdose deaths in NJ involved opioids while the national percentage was 70%.
The deaths reached a total of 2,583 fatalities at a rate of 29.7 people. The national average rate was 14.6 people.
New Jersey Drug Laws
According to New Jersey drug laws, the schedules for controlled substances are broken down thus:
Schedule I: Heroin, Codeine methylbromide, Ecstasy, LSD
Schedule II: Methamphetamine, Cocaine
Schedule III: Ketamine, Anabolic Steroids
Schedule IV: Xanax, Valium
Schedule V: Robitussin AC, Phenergan with Codeine, and Ezogabine.
Based on these schedules, a detailed illustration of NJ drug penalties, fines, and other relevant information follows:
| | | | | |
| --- | --- | --- | --- | --- |
| Substance | Criminal Charges | Detail | Sentencing (Potential Imprisonment) | Sentencing (Potential Fine) |
| marijuana | Possession | more than 50 grams | up to 18 months in prison | Up to $15,000 |
| heroin, cocaine, meth, and all other illicit drugs except marijuana | Possession | Any amount | Up to 5 years in prison | Up to $35,000 |
| drug paraphernalia | Possession | Any amount | Up to 6 months | Up to $1,000 |
| Unauthorized Prescription Drugs | Possession | Any amount | Up to 5 years in prison | Up to $35,000 |
New Jersey Marijuana Laws
On February 22, 2021, New Jersey marijuana laws were changed. The state legalized marijuana. This was a result of a statewide voting process from the past year about a constitutional amendment toward the decision.
Now, any adult aged 21 and over is legally allowed to possess up to six ounces of marijuana at any given time. It also allows the legal purchase of marijuana at state-approved dispensaries, although it may take some time before people can walk into a recreational cannabis dispensary to purchase the substance.
A Glimpse Into The Future
There is no one-size-fits-all approach when it comes to alcohol and drug abuse treatment. Rehabilitation facilities in NJ are doing their best to address the present crisis but still have a long way to go in improving the current quality of care.
Of all 102 addiction care providers, only 14 are state-funded drug rehabilitation facilities in NJ. The list of treatment local rehabs above reflects only a fraction of rehab centers that are, care-wise, on the right track.
If you or a loved one are dealing with substance abuse or addiction in NJ, consider reaching out to a New Jersey treatment center as soon as possible.
Find the best treatment options. Call our free and confidential helpline
Find Drug Rehabilitation Centers Near You Anywhere In the US
Addiction Resource team has compiled an extensive list of the top drug rehabilitation facilities around the country. Click on the state you are interested in, and you'll get a list of the best centers in the area, along with their levels of care, working hours, and contact information. Haven't found the rehab you need? Call the toll-free helpline below for professional assistance.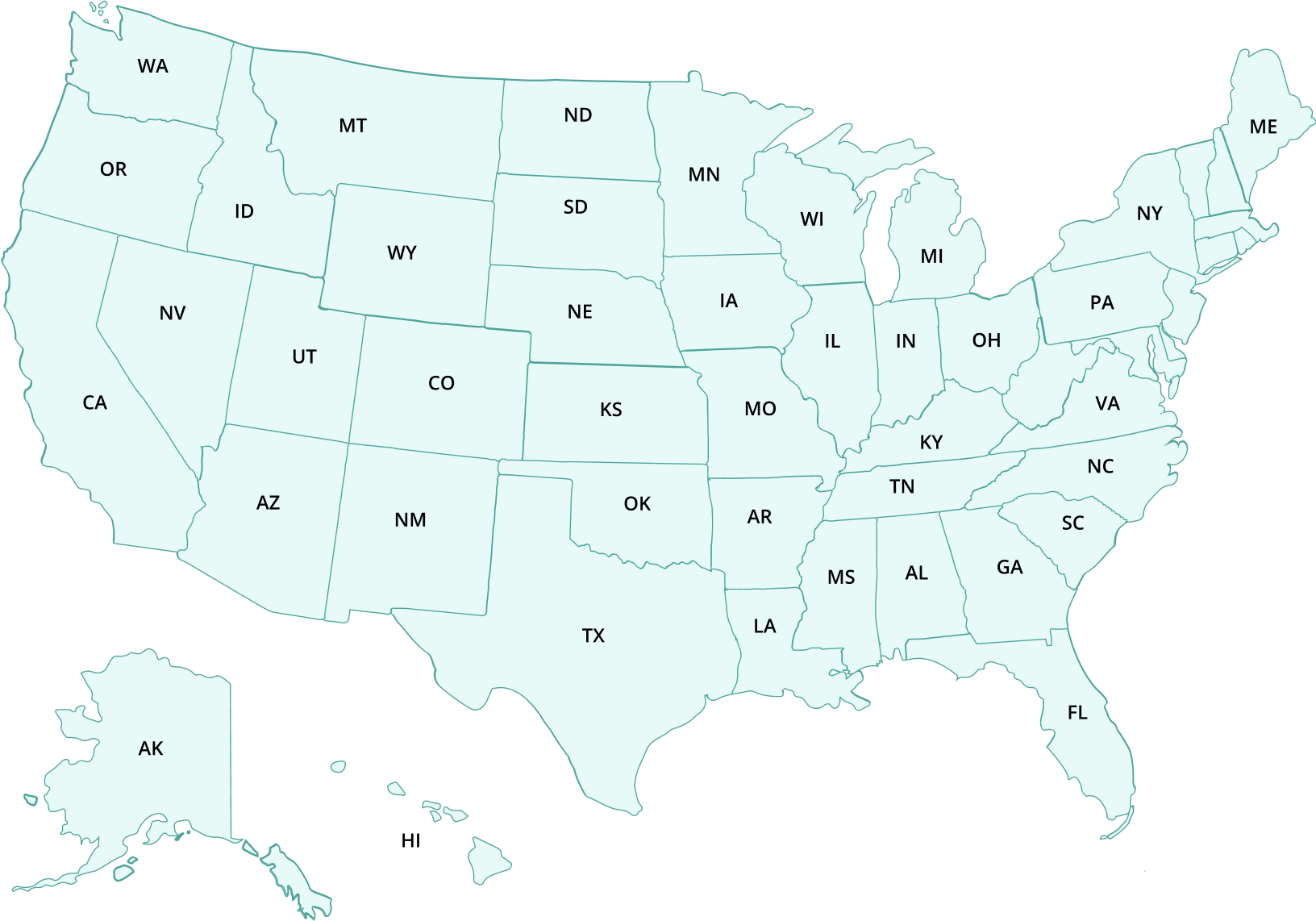 ---
Page Sources
New Jersey: Opioid-Involved Deaths and Related Harms. (2021, April 13). National Institute on Drug Abuse. https://www.drugabuse.gov/drug-topics/opioids/opioid-summaries-by-state/new-jersey-opioid-involved-deaths-related-harms
State of New Jersey. (2015). New Jersey Drug and Alcohol Abuse Treatment. https://www.nj.gov/humanservices/dmhas/publications/statistical/Substance%20Abuse%20Overview/2015/Ess.pdf
Department of Health. (2021). NJSHAD - Substance Use. New Jersey State Health Assessment Data. https://www-doh.state.nj.us/doh-shad/topic/SubstanceUse.html