The statistics show that 28,545 people are registered as either alcohol or drug abusers. Vast majority of them, 70.1% are male abusers addicted to alcohol, or alcohol along with some other substance. The other substances include cocaine, marijuana, heroin and meth. However, there are high-rated rehab centers and facilities that can be of great help to these people. This is a list of the top-rated centers, according to the user reviews.
Top 5 Rehab Centers in Virginia
Mount Regis Center
Mount Regis Center is one of the best centers in Virginia. Their professional staff will help you overcome various addictions, such as alcohol addiction, addictions to opiates, meth, synthetic marijuana, prescription drugs, heroin, cocaine and amphetamines. Furthermore, there are specialized experts who treat disorders such as depression, anxiety, bipolar disorder and PTSD and trauma. Detox, inpatient, partial hospitalization and outpatient are the programs you can find in this center.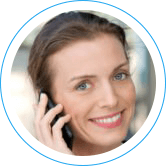 Hope Without Commitment
Find the best treatment options.Call our free and confidential helpline
Williamsville Wellness
Williamsville Wellness was founded in 2007, and there are two residential properties. One is on a land north of Richmond, and it is known as The Cabaniss Lane house. The other one, The Fire Lane house is just a short drive away from The Cabaniss Lane house. The center is licensed by Virginia Department of Mental Health, Mental Retardation, and Substance Abuse Services for treatment of gambling addiction, chemical dependency, mental illness, and more specifically impulse control disorders. When it comes to the programs this center offers, you will be provided with an intensive one-on-one therapy with more than 15 individual sessions a week and additional 18 hours of group education, as well as participation in on and off-site 12-step and SMART recovery meetings every week.
Family Counseling Center for Recovery
This center has their facilities in three locations, two of them are in Richmond and one is in Fredericksburg. The professional and highly educated staff will help you deal with alcohol and drug abuse by providing you with intensive inpatient and outpatient programs. As prescription drug abuse is one of the most common problems among young people, the program at this center includes the following services:
Assessment by a team of clinicians, nurses and addiction psychiatrists
Collaboration with referring physicians to develop treatment plans
Outpatient detoxification (if indicated)
Individual, group and family therapy
Auricular Acupuncture for withdrawal symptoms
Development of a support system for ongoing recovery
Appropriate, non-addictive medications for anxiety and depression
Methadone and Buprenorphine detox and maintenance programs
Edgehill – A Recovery Retreat Center
The recovery center Edgehill is located in Winchester, Virginia. It offers one of the best-known and most common programs, the 12-step program in which they incorporate various other activities like:
Relapse prevention
12-step recovery program meetings
Discussions with other residents
Consultations with staff members
Films and related educational activities
Talks and study groups led by person in recovery
Time for personal care and work
Meditation
One important fact is that this center, unlike most others, does not accept insurance or other third-party payments, but only cash, personal checks and cards.
Addiction Treatment Center Hampton
One of the best rehab centers in Virginia offers you inpatient, outpatient and residential treatments, which can be both short and long-term. Inpatient treatments are become less popular due to the existence of the residential ones, but, this does not mean that they are less effective. They often include the process of detoxification along with the rehab services, and it has to be medically supervised. Outpatient treatment is far more often, and people who participate in such services still live at home and travel to daily treatment classes at the chosen facility. Even if there are numerous events that consume large amounts of time, there is always a way to pursue recovery. On the other hand, residential treatment is one of the most common types of treatments regarding drug or alcohol addiction, and it combines the best parts of inpatient and outpatient programs. Such type of treatment helps patients deal with the pressures and temptations of life by giving them the opportunity to find a better way to function in society.
What Rehab Programs You Will Find in Virginia
Residential Inpatient Treatment
This is one of the most popular treatments which provide you rehabilitation and recovery from addictions in a home-like, friendly and comfortable atmosphere. Among many centers and facilities which offer this type of treatment, the most popular one in the state of Virginia is Williamsville Wellness.
Intensive Outpatient Treatment
More and more people who have problems with some kind of addiction opt for this kind of program because it lets them continue with their daily routines, like going to work, and at the same time participate in rehabilitation treatments. There is also a non-stop support service, in case the patients face any kind of crisis while being away from the center. Visit Williamsville Wellness, Mount Regis Center or Addiction Treatment Center Hampton to get the best of this kind of treatment.
Rehab and recovery centers in Virginia provide a wide range of services, inpatient and outpatient treatments. Even though there is a constant increase in the number of both alcohol and drug abusers, there are still many ways in which these people can receive help and adequate care.