Alaska features extreme temperatures and complete disconnection with the rest of the world, which, unfortunately, makes it extremely difficult to get any form of medical help for drug addiction. Alcoholism and the use of methamphetamines, cocaine, heroin, and marijuana are very high in AK, and with the distance from healthcare facilities, many individuals do not have the option of seeking help at a rehab center. Treatment centers in Alaska typically focus on substance abuse recognition and medication-assisted treatments, striving to help Alaskans the need to get overdosed on various drugs.
There are Numerous Alcohol and Drug Treatment Centers in AK that Provide Services for:
adult men
adult women
postpartum drug abuse
veterans
court referrals
LGBTQ
young adults
seniors
persons with the co-occurring mental issues
and others
The payment method widely varies, with the inclusion of sliding scale fees, state insurance, private health insurance, Medicaid, and others.
The extreme weather conditions may cause something called seasonal effect disorder which might cause high levels of depression and anxiety. This may cause Alaskans to abuse alcohol, methadone, and other types of substances. Luckily, multiple rehab centers in Alaska focus on a 12-step recovery program that helps to eliminate addiction to drugs and assisting patients in living a sober, healthier life once they get discharged.
Top 7 Best Rehab Centers in Alaska
Rehabilitation is the first line of action for substance dependency, and there are many factors to consider when opting for rehab centers in Alaska. Typically, one should seek medical counsel for advice and recommendations on the next line of action. Rehab centers in Alaska are numerous and diverse in their services; hence, finding the right treatment centers in AK may be challenging, especially if it's one's first time seeking help for addiction. Each rehab center has specific methodologies that are approved for the treatment of addiction.
Here are Some Top Recommendations for Rehab Centers in Alaska:
Set Free Alaska, Wasilla, AK
The Set Free rehab, situated in Palmer, Alaska, offers numerous treatment possibilities for adolescents and adults alike. This facility offers an intensive outpatient program as well as prolonged aftercare and family therapy. The specialists at this center make use of a Christian approach towards healing, offer treatment options for co-occurring mental illnesses, and specialize in health assessment and diagnosis.
One of the best features of this rehab facility is that it offers professional assistance to kids and teenagers aged 5-17 years. The women's residential therapy program also caters to the needs of pregnant women or women with children who want to live a better life without drugs. The facility accepts private insurance, Medicaid and one can apply for admission online.
Alaska Pacific Rim Counseling, Anchorage, AK
The Alaska Pacific Rim Counseling is a popular drug rehab in Alaska which offers counseling and professional medical services for multiple types of addictions. This treatment facility strives to make addicts give up powerful illicit drugs as well as alcohol and antidepressants.
Alaska Pacific Rim treatment center is also renowned for its experienced staff, who all have a combined medical background of over 25 years. This experience allows the staff to understand patients and treat them in the best way possible when it comes to addiction and the other issues that may make recovery a challenge, such as trauma, abuse, or mental health.
Jett Morgan Treatment Services LLC, Anchorage, AK
Another treatment center that offers help for addiction in AK is Jett Morgan Treatment Services. Jett Morgan focuses on customizable treatment programs for alcohol addiction, aiming to change patient's behavioral patterns and create a positive mindset. This facility offers treatment to a range of people, including those who are pregnant or those who have HIV. Treatment length depends entirely on the level of addiction here. However, those who adopt a positive mindset quickly can recover faster here.
Jet Morgan also offers services such as personal health assessments and group therapies alongside their treatment programs. These additional features have a fixed price so there are no surprise bills. Most of the additional services are for those aged 18 and above only, including anger management and counseling.
Akeela Inc House Recovery Center, Anchorage, AK
Another excellent Anchorage treatment solution you can find at Akeela Anchorage Programs, a rehab facility founded back in 1974. This treatment institution deals with substance abuse disorders, mental health, physical and psychological assessments, tobacco prevention, and more. The specialists at this center routinely work with dually diagnosed patients as well as inmates, providing state-of-the-art counseling and therapy.
The Akeela program places particular emphasis on the prevention of further addiction. It works with anyone from teenagers to pregnant women to ensure that they successfully detox and do not return to the drug afterward.
Providence Behavioral Health, Anchorage, AK
When it comes to Alaskan treatment centers, there are few as diverse as the Providence Medical Group. This healthcare center provides a huge range of care, from diabetes prevention to behavioral issues such as substance abuse or domestic violence. The group owns several centers throughout Alaska, all of which have expert professionals waiting to help you in any way possible via the groups' customizable therapies and treatments.
The beauty of this rehab facility in AK is that it provides financial assistance programs and discounts for patients who don't have insurance, so drug addicts of all ages can enjoy proper healthcare services.  Providence encompasses 50 hospitals and almost 830 clinics throughout the US, so everyone can have a chance of eliminating drug addiction in a safe and healthy manner.
Anchorage Treatment Solutions, Anchorage, AK
The CARF (Commission on Accreditation of Rehabilitation Facilities) accredited, addiction treatment facility supports programs for adult men, adult women, and youths. It provides multiple levels of care inclusive of outpatient treatment, intensive outpatient treatment, medically assisted detox, and others. The facility is one of the few Alaska rehabilitation centers that offer a wide array of clinical services such as Cognitive Behavioral Therapy (CBT), Individual Therapy, Group Therapy.
Very few rehab centers in Alaska offer extensive treatment for opioid addiction. People suffering from addiction to illegal opioids such as oxycodone, hydrocodone, and others can receive tailored substance abuse treatment at the Anchorage treatment center.
Alaska Dream Center, Palmer, AK
Addiction, in the dream center, is managed in various care levels namely; the orientations phase, recovery, application, and transition phases. The faith-based treatment center offers counseling and mentorship with practical experiences and living scenarios to build the confidence of the patient and help them attain their full potential.
The mission of the facility is to reduce the occurrence of drug abuse in adults and youths and to create a safe, drug-free environment.
Excessively High Drug Use Statistic in Alaska
Studies show that Alaska is famous for making high-quality marijuana that is used within the state or exported to the rest of the United States. According to recent studies and surveys:
The White House report in 2010 to 2011 named Alaska as one of the top ten states in the US with the highest drug use in various categories. These categories include drug use by people under individuals aged 12 and above, past-month use of marijuana among teens and young adults aged 12 and older, illicit use of non-medical pain reliever.
About 13.65% of Alaskans reported using illicit drugs the previous month. This was higher than the national average of 8.82%.
Alaska lost 84 persons by drug-induced death in 2010.
A 2018 report in AK showed that about 60% of drug overdose deaths involved opioid use.
In the same year, Alaska healthcare providers disbursed 44.9% opioid prescriptions for every 100 patients.
The highest rate of Neonatal Opioid Withdrawal Syndrome(NOWS)  was reported in Alaska natives, with a total of 15.9/1000 births.
Alaska, since the '80s has been rated among the top states with the highest prevalence of child abuse, rape, assaults, and accidentals deaths, which have been closely linked to the abuse of drugs and alcohol.
Polydrug use is prevalent in Alaska since 2015. Most Alaskans prefer the combination of heroin with methamphetamines.
According to a July 2015 bulletin, heroin use costs Alaska's health care industry more than $2 million.
Despite Alaska being a highly remote state, drugs are still transported into state borders in abundance. Some of Alaska's most commonly trafficked drugs include marijuana, cocaine, heroin, and other illegal substances. The fact that this amount of drug variety is making its way into the state further highlights the issue. This makes treatment centers all the more important, as they will save the lives of hundreds on a daily basis. PDMP Alaska may also play an important role in regulating the dispensing of scheduled drugs.
Treatment Programs in Alaska Are Tailored for Adults and Adolescents
Alaska rehabilitation centers make use of different treatment options to cater to the individual needs of each patient, regardless of age. The treatment planning begins with eliminating the principal substances abused, preventing relapse , and coping with withdrawal symptoms easier. According to the National Survey of Substance Abuse Treatment Services:
Approximately 7000 people enrolled in a rehab facility in Alaska in 2010
Almost 370 people joined a rehab to eliminate marijuana addiction, and the most alarming fact was that approximately half of these people were 17 years old adolescents or younger
There were approximately 70 treatment facilities in AK in 2007.
These staggering numbers speak by themselves and paint a clear picture of how necessary addiction treatment programs are in Alaska.
Alaska Drug Laws
Alaska has very high drug use and dependency ratio; hence, drug laws for all forms of illegal substances are very strict. In line with state and federal laws, various scheduled substances and narcotics are categorized under criminal law and have specific penalties for personal use, sales, cultivation, and other forms of possession. It is imperative to familiarize oneself with Alaska weed laws even if one is cleared for medical marijuana.
Is Weed Legal in Alaska?
Weed, also known as marijuana, is a schedule I controlled substance that is regulated due to its effects on the central nervous system. What are Alaska weed laws and how do they affect users? Weed is illegal in Alaska and possession of this substance may attract penalties.
Here are Some Legal Consequences of Weed Possession in Alaska:
| | | | |
| --- | --- | --- | --- |
| Offense | Penalty | Possible Incarceration | Maximum Fine |
| 1 oz of weed or less | Not classified | None | $0 |
| 1-4 oz of weed (personal use) | Misdemeanor | 1 year | $10,000 |
| 4 oz and above | Felony | 5 years | $50,000 |
| Sale of 1 oz and above | Felony | 5 years | $50,000 |
| Cultivation (25 plants or more) in your residence | Felony | 5 years | $1,000 |
The risk and penalties of possession and use of weed in AK vary, depending on the amount of the substance and the type of possession. Alaska drinking laws state that alcohol can only be sold to individuals who are 21 years and older. This contributes positively to curbing alcohol consumption in minors.
Joining an Alaskan Treatment Facility is Essential to Get a New Perspective on Life
Addiction isn't easy for anyone. And it is rare that someone manages to overcome it on their own. Alaska drinking laws and substance abuse penalties further buttress the need for rehabilitation. Support is a vital element of recovery as it keeps you sober when you so desperately want to relapse. This is why enrolling in a treatment program can be life-changing. Getting through the most difficult parts of withdrawal and staying sober isn't something that should be done alone. So seek the help of a specialist and live a more fulfilled life.
Find the best treatment options. Call our free and confidential helpline
Find Drug Rehabilitation Centers Near You Anywhere In the US
Addiction Resource team has compiled an extensive list of the top drug rehabilitation facilities around the country. Click on the state you are interested in, and you'll get a list of the best centers in the area, along with their levels of care, working hours, and contact information. Haven't found the rehab you need? Call the toll-free helpline below for professional assistance.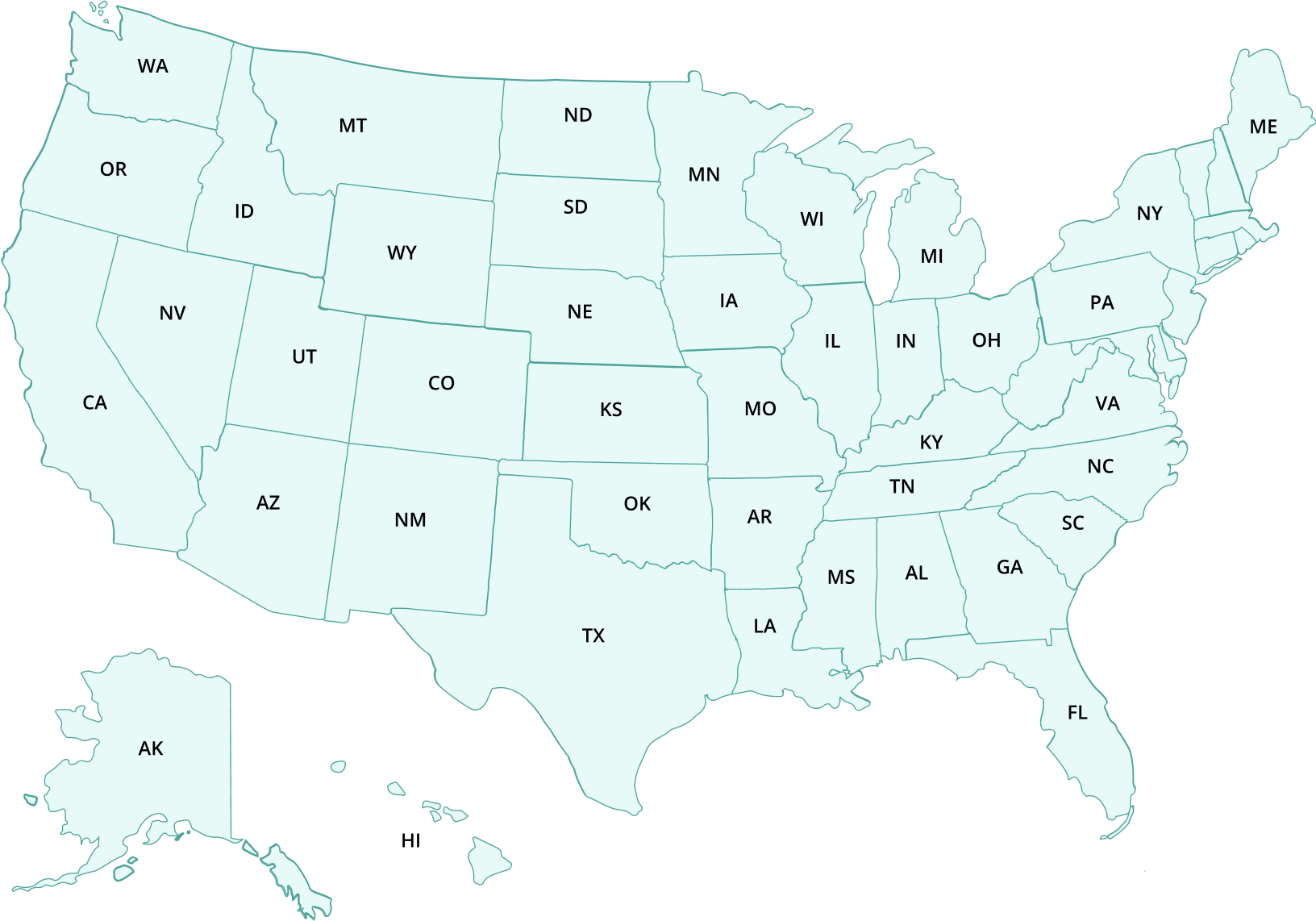 ---
Page Sources
Executive Office of the President of the United States, Alaska Drug Control Update, https://obamawhitehouse.archives.gov/sites/default/files/docs/state_profile-alaska.pdf
NIDA. 2020, April 3. Alaska: Opioid-Involved Deaths and Related Harms. Retrieved from https://www.drugabuse.gov/drug-topics/opioids/opioid-summaries-by-state/alaska-opioid-involved-deaths-related-harms on 2021, June 14
Segal, B. (1998). Drinking and drinking-related problems among Alaska natives. Alcohol Health and Research World, 22(4), 276. https://www.ncbi.nlm.nih.gov/pmc/articles/PMC6761894/