Alaska is often called the final frontier because of its extreme climate and its disconnection from the rest of the country. Alaska's summer consists of zero nightfall, and the winter has total darkness. Temperatures regularly reach 15 – 30°F below freezing in the winter. It takes a unique person to brave this weather.
These extreme conditions have been linked to seasonal affect disorder (SAD), a mood disorder marked by depression that occurs cyclically, at the same time every year. Considering that depression is a commonly seen co-occurring diagnosis with addiction, it is no surprise that there is a need for substance abuse recognition and rehabilitation in Alaska.
Top 5 Rehab Centers in Alaska
Set Free Alaska
Set Free Alaska, located in the Mat-Su Valley, is a chemical abuse treatment center with a Christian approach to rehabilitation and recovery. Their services include assessment, outpatient counseling, aftercare counseling, education sessions, and support groups. Services are offered on a sliding fee scale. Services are available for male and female adults and adolescents ages 14-17.
Treatments include:
Outpatient and Intensive outpatient
Co-Occurring Disorders Treatment
Trauma Informed Treatment
Continuing Care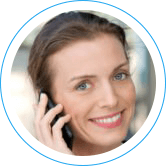 Hope Without Commitment
Find the best treatment options.Call our free and confidential helpline
Genesis Recovery Services, Inc.
Genesis Recovery Services, Inc., based in Anchorage, Alaska, treats substance abuse from an emotional and mental health perspective. With more than five decades of experience, Genesis considers that your greatest pain can shift to become your greatest strength. Genesis works with commercial insurance, the justice department, and private pay individuals on a limited sliding fee scale.
Genesis Recovery provides:
12-Step Philosophy
Residential Care
Outpatient Services
Continuing Care
Limited Amount of Transitional Housing
Anchorage Treatment Solutions
Anchorage Treatment Solutions provides medication-assisted treatment with a variety of therapeutic interventions to clients aged 18 and older. The therapeutic interventions Anchorage Treatment Solutions offers allows patients to get to the root of their addiction and work through the factors that may have aided in their addiction to opioid.
The medication-assisted treatments provided in an outpatient setting include:
Methadone
Suboxone
Subutex
Jett Morgan Treatment Services, LLC
Jett Morgan Treatment Services, LLC started providing its services in 2011 within their convenient location in the Anchorage Downtown Transit Center. They offer a sliding fee scale for outpatient treatment if a person does not qualify for funding assistance.
Jett Morgan Treatment Services provides:
Outpatient Treatment
Individual Counseling
Skill-Based Group Counseling
Case Management
Anger Management
Akeela House
Akeela House is a 48-bed adult, co-ed, residential treatment program. The majority of clients are also dually diagnosed, so Akeela also provides services for co-occurring disorders. Also available are outpatient and intensive outpatient services that offer individual and group counseling for 12 to 18 weeks with a focus on relapse prevention.
What Rehab Programs You'll Find in Alaska
A report from the Alaska State Troopers' Drug and Alcohol Enforcement Unit explained that alcohol, cocaine, methamphetamine, heroin, prescription drugs, and marijuana continue to be the principal substances abused. Trends of polydrug use are being widely reported, in particular, a combination of methamphetamine and heroin. Because of widespread chemical dependency, residential and outpatient treatment centers are needed in Alaska.
Residential Rehab Programs in Alaska
Ralph Perdue Center
Ralph Perdue Center (RPC) is a commercial, residential, alcohol and drug rehabilitation program providing on-site services for an average of 45 days for native and non-native adult men and women. RPC gives our consumers the opportunity to learn about and obtain treatment for their addiction in a safe, secure, and structured environment. Services provided include individual or group counseling, alcohol and drug education, and case management based on the needs of the individual and the outcome of their assessment.
Rainforest Recovery Center
Rainforest Recovery Center provides an evidence-based treatment approach that is effective for adults with chemical dependency. For the safety of the patients, they must have a medical history and physical completed no more than 30 days before entering the program. Rainforest Recovery Center has experienced and knowledgeable licensed staff that will monitor withdrawal symptoms. Rainforest Recovery Center does not offer Methadone.
Serenity House Treatment Center
Central Peninsula Hospital's Serenity House Treatment Center is a residential treatment program for adults with an alcohol or drug dependency—they offer a wide range of services aimed to help people recover from addiction and prevent relapse. The program focuses on teaching and supporting lifestyle changes to live a life free from substance abuse. Counseling, education, and participation in 12-Step recovery programs are the cornerstones of Serenity House.
Outpatient Rehabs in Alaska
Turning Point Counseling Services
Turning Point Counseling Services is a short-term low-intensity treatment counseling service for drug and alcohol abuse and mental health disorders. It involves a once weekly, individual counseling and education session to help clients learn about their addiction and provide them the tools necessary to regain health and wellness. Turning Point also offers an adult level intensive outpatient program. The chemical dependence therapy is focused on helping clients recognize that addiction can be progressively harmful. Spiritual values are an important aspect to each client's treatment process at Turning Point.
Turning Point's integrative approach includes:
Eye Movement Desensitization and Reprocessing (EMDR)
Naturopathic Medicine
Acupuncture
Nutrition
Yoga
Clare Swan Outpatient
Clare Swan offers outpatient and intensive outpatient services to individuals struggling with substance abuse. The level of care and length of the treatment is determined by recommendations of substance-abuse assessments. Entry to the program is for Alaskan Natives or American Indian individuals.
Both levels of care include:
Individual Screenings and Counseling
Case Management Sessions
Development of a Treatment Plan
Assistance in Establishing a Sober Support Group
Group Therapy
Because of Alaska's geographical vastness, no single law enforcement agency is capable of addressing the illegal drug and alcohol issues alone. Alaska's criminal justice professionals recognize that alcohol is the primarily abused substance in Alaska. As of 2015, 109 communities voted in favor of prohibiting the sale, importation, and possession of all alcohol.
According to a July 2015 bulletin released by the Division of Public Health, State of Alaska Epidemiology, the rate of inpatient hospital discharges coded for heroin poisoning nearly doubled 2.4 per 10,000 in 2008 to 4.7 per 10,000 in 2012. Heroin-related inpatient and outpatient hospital costs exceeded $2 million. Qualified addiction specialists recognize these staggering numbers and are ready to help.