When it comes to drug addiction, no one knows when the problem has worsened enough to the extent where there is a need to call for professional help. However, there is no other perfect time to reach out than the time right now. There is no such thing as a point of no return. All it takes is a little courage and faith in oneself that they are going to turn this dependent life around. We have seen throughout the history of addiction that even the most complicated cases, with a bit of help, can turn out to be the most civilized, driven and thoughtful persons of the community.
Why call a rehab hotline?
An addiction hotline can help you determine if you are addicted to drugs or alcohol. Addiction hotline representatives are trained to recognize the signs and symptoms of drug dependence and addiction. If after answering a series of questions, the representative believes you have an addiction problem, he or she will help you find the right treatment option.
Whether you are a dependent or addict yourself or someone from your loved ones is experiencing the same situation, there are several rehabilitation centers and facilities which can help in alleviating the problem of addiction. Although there are several of such rehab centers, it is not always an easy task to find out the most suitable option for you. One can easily be misguided by the tons of information, correct mixed with false, that are available on the internet or through other resources.
You should call an addiction hotline if you are unsure of how to start or where to find an addiction treatment program. Addiction hotlines help callers by finding treatment centers that best fit their individual needs. Family members and friends of addicts can also call an addiction hotline to seek guidance on how to help their loved ones.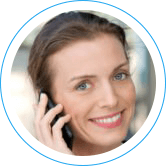 Hope Without Commitment
Find the best treatment options.Call our free and confidential helpline
Treatment Is Fully Covered by Insurance In Most Cases
How do addiction hotlines work?
Addiction hotlines work by
Assessing the patient's needs depending on the severity of his or her addiction
Providing information about how treatment programs work
Finding the "right" treatment center for the patient based on treatment needs, insurance, and other factors
Providing guidance for family members of addicts who want to help their loved ones
This is where the addiction hotlines come in. When you call an addiction hotline, you are going to the right person, and fifty percent of the problem is solved right then and there. Addiction helpline staff are trained and equipped with knowledge that can help in your particular case or your loved ones'. They will understand what type of situation you are in, and they will know the treatment options best suited for the patient.
Best Drug Rehab Helplines:
1-800-622-HELP (4357) – The National Helpline of Substance Abuse and Mental Health Services Administration
Offering assistance in multiple languages, Spanish and English, the SAMHSA's mission is to provide assistance privately in the fragile matters of substance and alcohol related abuse. The phone advisor is specially instructed to maintain the confidentiality of the caller, and therefore one can call them without the fear of being exposed to questions and judgment.
They also have a separate line for people with hearing impediments: 1-800-487-4889 (TDD)
1-800-273-TALK (8255) – National Suicide Prevention Line
Unlike the name implies, this hotline is more than just a suicide prevention helpline. On the off chance of alcohol or drug-related incident or problem, the National Suicide Prevention Line provides help in the drug associated matters of depression, anger, anxiety and suicidal impulsivity.
1-888-459-5511 – National Drug Rehab Hotline
The helpline offers a 24/7 crisis intervention for people besides offering valuable info as well as referrals to drug rehab centers in the locality of the caller.
When you call this helpline, they will listen to the problem carefully and will analyze the situation. The staff over the phone is friendly, cooperative and empathetic. After understanding the matter's depth and dynamics, they will refer the concerned to a correctional facility based on:
the nature of drug use,
the current stage of the patient
the most appropriate treatment option
1-800-269-4237 National Inhalant Prevention Coalition (NIPC)
Based in Tennessee, The National Inhalant Prevention Coalition hotline provides wide-ranged assistance by referring you to your nearby facilities. Formed by the combined efforts of government and other contributors, this organization is dedicated to alleviating inhalant substance abuse from within the society.
When you call this hotline, a staff member is waiting ready on the other side to attend to your situation via phone assistance. Subsequently, the advisor on the phone will tell you what to do in your situation. They would also provide assistance with selecting a correctional facility based on the needs of the patient under discussion. You may inquire them about the most suitable treatment options. For more information, please check out their awareness campaign.
1-800-WORKPLACE (967-5752) – Drug-Free Workplace
Drug-free workplace are comprehensive programs run by SAMHSA that mainly focus on preventing the use of illicit street drugs. This helpline is especially established to help organizations and union representatives make policies, educating workers, and implementing different programs in order to ensure a drug-free workplace.
1-800-483-2209 – HUD Drug Information and Strategy Clearinghouse
This substance abuse prevention hotline is a trusted to provide versatile on-phone assistance regarding the situation of a drug-dependent person. They offer to help the caller whether they are in need of help against substance use, or if they are just a concerned family member or friend of a loved one who has an addiction problem.
The staff on the phone will assist you in the following areas:
recognizing the indications of substance abuse
appropriate treatment alternatives
which rehab center(s) to go to
details on inpatient and outpatient facilities
guidance on how to prevent the dear ones from drug abuse
This organization is controlled by the Office for Drug-Free Neighborhoods. They have an additional hotline: (301) 251-5154 which offers info about national and community programs in order to stop drug abuse and drug trafficking.
1-800-327-5050 – Massachusetts Substance Abuse Information and Education Helpline
Massachusetts Substance Abuse Information and Education is a hotline dedicated for alcohol/drug abuse incidents. They have trained and professional counselors available on the phone to assist one with the wide variety of issues.
Their area of expertise encompasses:
Being a crisis hotline, the staff is trained to deliver telephonic help in case of an unfortunate drug/alcohol abuse crisis. Should such an unfortunate situation may arise, the counselor on the phone will help you to handle the situation effectively and getting through it
Providing general and specific information regarding the different types of drugs and their effects on the dependent.
Tips on keeping the environment drug free
This project is funded by the Massachusetts Department of Public Health, Bureau of Substance Abuse Services.