AA Alternatives: Find The Best Alternative To 12 Step Programs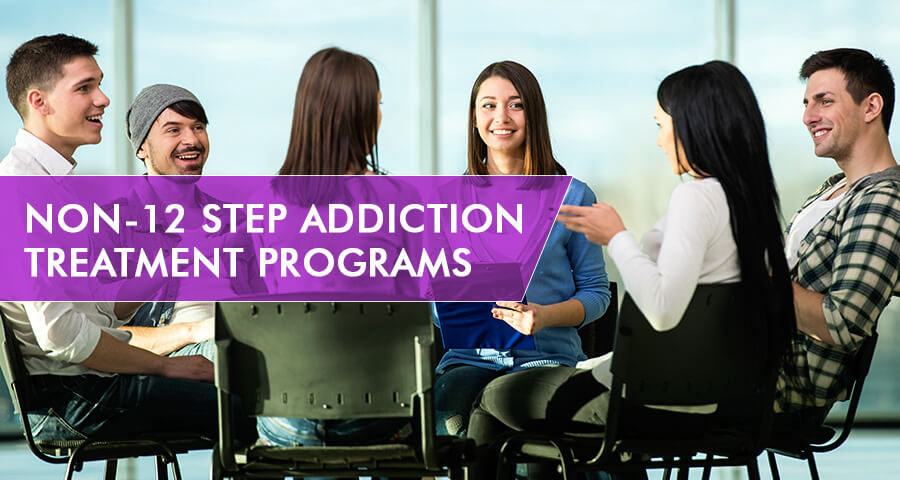 Important InformationThis information is for educational purposes only. We never invite or suggest the use, production or purchase of any these substances. Addiction Resource and it's employees, officers, managers, agents, authors, editors, producers, and contributors shall have no direct or indirect liability, obligation, or responsibility to any person or entity for any loss, damage, or adverse consequences alleged to have happened as a consequence of material on this website. See full text of disclaimer.
Addiction is a serious concern among the general population. For many addicts, AA methods of recovery don't work. Even though it has become the standard treatment option for substance abuse disorder. People need to understand that drug abuse therapy does not only include AA, however. With as many as 60% of people who undergo treatment suffering a relapse, many are looking for AA alternatives that could offer them a better chance at long-term sobriety. Fortunately, several alternatives to 12 step programs exist and can often yield high success rates to help the patient overcome addiction.

Hope Without Commitment
Find the best treatment options. Call our free and confidential helpline
Most private insurances accepted
Reasons For Seeking Non 12 Step Recovery Programs
There are multiple reasons why a person might want to consider learning how to stop drinking without AA. The same goes for those who have a drug-related addiction problem and would like to quit without the use of standard 12-step programs.
The standard AA program tends to provide an overview of how the addict is powerless against the disorder that they are suffering from. The idea behind AA is to make the addict believe that there is a higher power to provide support for them.

The 12 step program tells the patient that they have certain moral defects and that the recovery process provided to them during treatment will "fix" or rectify this issue. The program also tells the addict that they are utterly powerless against the addiction. Even when following the program, they still need to look at themselves as an addict, as this is something that they will always be.
12 Step Vs. Non 12 Step Programs
The main difference between a 12 step approach and AA alternatives is that the majority of the non 12 step programs do not use a "higher power" to assist the patient through the recovery process.
It is also important to take note of advancements made in these programs. The 12 step system tends to remain the same, with a belief in a higher power that will assist in the maintenance of sobriety.
When opting for non 12 step recovery programs, alternatives to AA will often change frequently, based on discoveries made through scientific research and clinical trials involving addicts.
Benefits Of Non 12 Step Recovery Programs
One of the biggest benefits of a non 12 step recovery program would be the fact that the addict is not required to believe in a higher power to undergo this treatment. Thus, this makes getting sober without AA possible for those who do not think of themselves as being particularly spiritual or religious.

Some of the alternatives to 12 step programs can also be provided in settings where the more traditional AA is not often offered. For example, joining an online alcoholism support group could offer a person access to information about the latest scientific research done on addiction recovery.
Alternatives To AA (Non 12 Step Recovery Programs)
Several ways exist for people looking for information on quitting drinking without AA. It is essential to take note of these programs and see which one would suit the needs of the addict best. Below is an overview of some common non 12 step recovery programs that individuals with a substance abuse disorder may opt for.
SMART Recovery
SMART recovery vs. AA is a common comparison that is made. With many SMART recovery meetings nearby in the majority of areas today, a lot of people are starting to turn to this non 12 step treatment method. The "SMART" stands for "Self Management for Addiction Recovery." The program uses a four-point system in order to help empower the individual, equipping them with the knowledge and skills needed to overcome addiction effectively. Both psychological and scientific research is used in the development of SMART recovery programs.
LifeRing
Life Ring recovery is another relatively popular alternative to AA meetings that people often go to. In Lifering meetings, addicts are encouraged to share their experiences, along with the techniques that seem to be working most effectively for them.

Each person is encouraged to continue strengthening the existing recovery system that they are using, while also providing others with critical tips that could be helpful in their own recovery from drug or alcohol addiction. Lifering secular recovery programs also focus on empowering each individual to overcome a substance abuse issue.
Women For Sobriety
Women for Sobriety is the name of a nonprofit organization that focuses specifically on female patients who have become a victim of alcohol or drug addiction. These non 12 step recovery programs work with a very specific 13-statement system in order to assist in the recovery from addiction.
Women interested can find addiction support groups online, as well as several offline meetups. In these settings, the woman will be able to obtain a more personalized level of support. Growth and positivity are generally the two major focus points of programs offered by Women for Sobriety.
SOS (Secular Organization for Sobriety)
Also known as the Secular Organization for Sobriety, this is a non 12 step recovery program that has some things in common with the SMART recovery method. The SOS program does not hold on to just a single theory when it comes to explaining addiction and substance abuse recovery. The program uses the latest scientific research in order to develop recovery systems that work effectively.
Seek Treatment That Works
Individuals with an addiction problem are advised to seek treatment for substance abuse in order to help avoid complications associated with long-term abuse of alcohol and drugs.
It is necessary for a person to understand how each treatment program works and what would work best for them:
Individuals should first understand what the 12 steps are and how this program works.
If this more "traditional" approach to treatment does not seem appropriate, then the person might want to consider an alternative to alcoholics anonymous.
When the patient or their loved ones have decided on a good program that may help the individual to quit drinking without AA, then rehabilitation facilities in the area should be contacted to see who offers such a program.

Hope Without Commitment
Find the best treatment options. Call our free and confidential helpline
Most private insurances accepted
Sources
Introduction to SMART Recovery, https://www.smartrecovery.org/intro/
Secular Organizations for Sobriety (SOS), http://www.sossobriety.org
LifeRing Secular Recovery Approach, https://www.lifering.org/our-approach
Women for Sobriety Services, https://womenforsobriety.org/about/
For those seeking addiction treatment for themselves or a loved one, the addictionresource.com helpline is a private and convenient solution.
Calls to any general helpline (non-facility specific 1-8XX numbers) for your visit will be answered by American Addiction Centers (AAC).
We are standing by 24/7 to discuss your treatment options. Our representatives work solely for AAC and will discuss whether an AAC facility may be an option for you. Our helpline is offered at no cost to you and with no obligation to enter into treatment.
Neither addictionresource.com nor AAC receives any commission or other fee that is dependent upon which treatment provider a visitor may ultimately choose.