With the overdose numbers caused by opioids rising from 33.5 to the staggering 41.5 person per 100,000 in the last two years it is becoming more and more evident that West Virginia is suffering a substance abuse epidemic. The number of people dying from opioid overdose is the highest in USA and is almost three times as large as a national average. Luckily for the residents of this mountainous state, there are some high quality rehab centers located throughout West Virginia, some of which are easily accessible and some of which are isolated. It is important to note that proximity to cities can sometimes work as a detriment to the betterment of the patients, especially if city life reminds the patient about the reasons they started suffering from substance abuse.
Top 5 Rehab Centers in West Virginia
Mid-Ohio Valley Fellowship Home
Mid-Ohio Valley Fellowship Home is a residential substance abuse treatment facility that also offers transitional living to patients who are in need of it. The rehab center has been working since 1971 and is by now one of the top rated rehab centers in West Virginia State. They offer exclusively in patient treatment and have an extensive activity program based on the 12-step recovery programs of Alcoholics Anonymous.
The main goal of Mid-Ohio Valley Fellowship Home, according to them, is not just helping people quit substance abuse, but also to teach sober living as a way of life and offer healthier alternatives to substance abuse for fulfillment. A big part of recovery in this rehab center revolves around relapse prevention and raising awareness about ways to prevent the urge to start using after completing the treatment.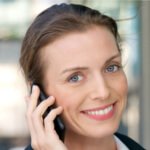 Hope Without Commitment
Find the best treatment options. Call our free and confidential helpline

Prestera Center
Prestera Center is one of the largest rehab centers in West Virginia, treating over 20,000 patients on a yearly basis. The center was founded in 1967 and has since grown to be one of the largest providers of medical aid, regardless of their patients' financial status. They specialize in dual-diagnosis, meaning that many patients who suffer from substance abuse problems tend to have some other mental health issues and vise-versa. And being a non-profit organization, they will treat any patient regardless of who they are or their ability to finance the treatment.
Prestera Center offers a wide variety of different treatment types and services. They provide both outpatient and residential treatment for substance abuse as well as different programs including:
Outpatient Services
Residential Programs for Women and Women with Children
Residential Programs for Men
Detoxification Program
DUI Safety and Treatment Program
Medication Assisted Treatment
Recovery Housing Efficiency Apartments
Prevention Services
Recovery Engagement Center
Prevention Services
Recovery Engagement Center
According to Prestera Center's annual report for year 2016 they have served 20,014 patients, 1,763 of which were children and the rest adults. The total time spent helping their patients overcome mental problems, such as substance addiction is 1,005,072 hours.
Appalachian Teen Challenge
Appalachian Teen Challenge is part of the Teen Challenge International USA, a group of rehabilitation centers located all over USA dedicated to helping young people cope with mental and physical problems that leave them unable to function as members of society. Among the conditions treated are substance abuse and alcoholism, two of the most prominent mental issues in young people.
What separates Appalachian Teen Challenge from other local rehabs is their focus and dedication towards the spiritual way of healing. While some rehab centers offer medical treatment for addiction, through the use of substances like Methadone and Suboxone, Appalachian Teen Challenge bases its treatment purely on the spiritual teachings of the Bible and the help from their staff and other patients.
They enforce treatment through binding and overcoming hardships as a group, rather than making their patients face difficult times on their own.
They offer two type of program for people looking for help from them:
The short term program that lasts 30 days and offers a safe environment that serves to ease the process of stopping the habit of substance abuse.
The long term program that lasts for additional 9 months after completing the short term program. This program puts an emphasis on maintain a clean and sober life and relapse prevention.
After the long term program has been completed those who are determined to be extra dedicated to recovery by the Program Director and his staff, will be offered to enroll in the Christian Leadership Training (CLT) program. The CLT lasts for 60 days, involves intense academic studies and is made to prepare an individual for Christian leadership after graduation.
Recovery Point West Virginia
Recovery Point started of as The Healing Place of Huntington, serving 20 men who had been struggling with substance abuse problems. During the past few years the center has grown into a multi-location organization that helps hundreds of people yearly with various degrees of mental issues.
The most important factor that has made Recovery Point such a success is the peer-based approach to recovery. What this means is that, all patients are assigned to each other in pairs, which makes the interpersonal bonds stronger and makes the people attending the program help each other out, as well as getting help from the center's staff.
Recovery point offers one of the most complete rehabilitation programs in the state which covers:
Non-medical Detox – ordinarily lasts 3 to 7 days, during which the patient is watched by a medically trained staff member in case of withdrawal symptoms causing the need for medical attention
Off the Street Recovery Phase I – after the patient has been stabilized in detox phase, the first phase of recovery can begin; patients are required to attend daily 12-step meetings and learn the consequences of substance abuse; a 72-hour buddy is assigned to each patient, making the patients start to mutually help each other through tough times
Off the Street Recovery Phase II – during this phase patients are assigned their first job assignments in the dining hall and they start attending Community Meetings as part of preparing them for the next phase
Recovery Phase I – during the Recovery Phase I, patients will attend a 12-step-based program called Recovery Dynamics consisting of 28 classes and 32 written assignments. They will also be expected to attend outside AA or NA meetings. During this phase each patient will be assigned a Peer Mentor. Peer Mentors are patients who have successfully completed the Recovery Phase I course and who are supposed to act like role models of recovery.
Peer Mentorship – patients who have successfully completed the Recovery Phase I will be given an opportunity to enter a Peer Mentorship program. As peer mentors, they will be assigned patients from Recovery Phase I and will be in charge of organizing their classes and meetings as well as provide support and guidance.
Recovery Phase II – after completing Recovery Phase I, patients enter Recovery Phase II also called Silver Chip Program. During their stay in Silver Chip program patients are supposed to pay a $70 per week rent, maintain employment and attend at least 5 AA/NA meeting per week. Silver Chip patients will achieve a Halfway status after a while allowing them to skip two meetings per week and after some more time they will be allowed a Three-quarter status which will give them even more freedom, making only two overnight stays on campus per week mandatory.
Continuing Care – this step begins after a patient has completed the 10th step of a 12-step program. It consists of a series of classes that are supposed to help the patient start thinking about their future life after the recovery has been complete.
United Summit Center
United Summit Center is a mental health treatment center that offers treatment programs for different mental disorders including substance abuse. United Summit Center services are available in ten locations in Harrison, Marion, Lewis, Doddridge, Taylor, Gilmer, Braxton, and Preston Counties. United Hospital Center, located in Clarksburg, WV offers psychiatric inpatient services.
Services offered by United Summit Center include:
Crisis and Emergency services
Adult inpatient and outpatient treatment
Child outpatient services
Residential and outpatient substance abuse treatment
MR/DD Waiver Program
Daycare
DUI Safety and Treatment Program
What Rehab Programs You Will Find in West Virginia?
DUI Safety and Treatment Program
A patient is sent to attend the DUI Safety and Treatment Program by a court order after being convicted of DUI. The program consists of intervention, treatment and education components aimed at helping the patient cope with a possible alcoholism problem. Each patient will have to go through intake evaluation before being admitted into the program. After the evaluation is complete the patient will attend the program lasting no less than 18 hours over a six-week period. The cost of the program is determined by state and amounts to $410. DUI Safety and Treatment Program is offered by United Summit Center and Prestera Center.
Child Outpatient Services
Child Outpatient services offered by United Summit Center not does not help children with substance abuse problems, but also deals with a myriad of other mental problems as well. Children are especially susceptible to mental health issues like hyper-aggression and anger management issues as well as depression symptoms like perpetual sadness, fatigue or unwillingness to socialize. For this reason United Summit Center has partnered up with West Virginia schools to offer treatment and counseling sessions during school-days, within schools. By doing this, there is a highly increased likelihood of noticing and preventing a problem such as depression, anxiety, substance abuse, eating disorder, bullying, and self-esteem issues which negatively impact the child's ability to actively participate in his or her education in its early stages.
Even though West Virginia has the biggest percent of opiate overdose deaths per 100,000 residents, it is evident that the people living there are trying to fight the growing epidemic with everything they got. And with the amount of high-quality substance abuse treatment centers it is just a matter of time before the overdose numbers begin to decline.