Set in the region of the United States known as the Great Plains, ND is a nature and sports lover's paradise. Bordering equally green South Dakota, Minnesota, and Montana, ND is renowned for its industry, agriculture, state parks, and combination of Native American and Scandinavian heritage. As such, its geography, rich with rivers, hills, and forests, provides a perfect setting for substance addiction and abuse treatments. Recent governmental statistics show that North Dakotans abuse prescription drugs and opioids the most; hence many of their treatment centers are focused on treating this addiction. Here are some of the most acclaimed rehabs in this state.
Top 7 North Dakota Rehab Centers
There are many licensed and top quality rehab facilities in North Dakota, some of which are described below:
First Step Recovery, Fargo, ND
First Step Recovery operates as a part of The Village Family Service Center. First Step Recovery is based in Fargo. It is a behavioral health North Dakota rehab center providing counseling for families and children struggling with addiction and family-related problems. As such, addiction treatment programs at First Step Recovery are based on a family approach, which sets apart First Step Recovery from conventional treatment centers.
The center does not offer inpatient treatment but focuses on outpatient treatment through Family Programs and Family Personal Recovery Plans. Within these programs, First Step recovery offers a partial hospital program (20 hours a week), intensive outpatient program (9 hours a week), and outpatient program (3-5 hours a week), including relapse prevention (2 hours a week) and recovery management. Programs are conducted through a series of lectures, based on educational and process groups allowing family members to attend sessions alongside their loved one struggling with addiction, and their length depends on each patient's situation. However, Family group therapy runs for the course of 6 weeks.
A.D.A.P.T. Inc.: A Behavioral Health Agency, Bismarck, ND
Similarly to First Step Recovery, A Behavioral Health Agency (A.D.A.P.T. Inc.) offers a variety of services that are not inpatient based. It has operated since 2001, licensed through the Secretary State of ND and insured through the National Association of Social Workers. The Agency provides help based on teaching clients to practice and acquire skills needed for the positive change in their lifestyle as they fight abuse and addiction.
Besides criminal justice services and mental health services, A.D.A.P.T. Inc. offers drug and alcohol addiction services too, which include:
Licensed Addiction Counseling
DUI/Drug/Alcohol Evaluations
WebEx Internet Addiction Services
Outpatient Treatment Services
Aftercare Services
DUI Seminars
Minor In Possession Classes
Tobacco Prevention Classes
Substance Abuse Prevention
The Agency has offices in Bismarck, Devil's Lake, Dickinson, Fargo, Grand Forks, Minot, and Williston, while headquarters is in Bismarck.
New Freedom Center, Bismarck, ND
The team at Bismarck-based New Freedom Center will work with clients and their families of all backgrounds to help them maintain abstinence from alcohol and drugs. The Center itself was founded back in 1984, with the aim of restoring the health of individuals and families affected by diseases of addiction. In its residential, outpatient, and family program treatments, New Freedom Center accentuates a holistic approach and equally addresses physical, psychological, and spiritual aspects of different addictions – drugs, alcohol, prescription drugs, and gambling. Residential treatment takes place on a 24/7 basis, while its overall length depends on the patient's individual needs. The treatment includes group and individual therapies, additional individualized treatment plans, and medication monitoring. Outpatient treatments are based on group sessions, provided through lectures and group discussions in which patients are given homework assignments to complete prior to the next day.
These treatments are offered through:
Day treatment – 30 sessions (or more if needed), meeting for 4 hours each working day.
Intensive outpatient – meeting for 3 hours per 3 weekdays.
Low intensive outpatient – meeting for 2 hours per 1 weekday.
Aftercare – 20 sessions, meeting for 1 hour per 1 weekday.
Heartview Foundation, Bismarck, ND
Founded in 1963 under the name "The Heartview Alcoholism Treatment Clinic," is the only North Dakota rehab center between Minnesota and the state of Washington. Heartview Foundation nowadays keeps its reputation as the most experienced private non-profit treatment program in the region. As such, its facilities in Bismarck and Cando treat patients coming both from the USA and Canada. Numerous treatment programs at Heartview are based on 3 main services the center offers: evaluation, treatment, and education.
Treatment services are based on a holistic approach, offered through:
Residential services – available for 11 patients older than 18.
Outpatient services (partial hospitalization, intensive outpatient, low-intensity outpatient, continuing care services)
Buprenorphine
Nursing services
Family programming
Psychological services
Supplementary services (yoga, acupuncture, art therapy)
North Dakota Adult & Teen Challenge, Inc., Mandan, ND
Founded in 1958 by Reverend Dave Wilkerson, Teen Challenge center now operates through more than 400 centers across the world. The one in ND opened in 2004 in Williston, as an alcohol and drug residential treatment center for men, but next year the center incorporated women into the program as well and relocated to Mandan. North Dakota Teen Challenge is a faith-based residential recovery treatment program for people aged 18 and older, regardless of their background.
Even though the program can accommodate 60 men and 40 women, there are usually around 50 residents participating in the treatment on the annual level. The treatment is based on Biblical principles and individualized courses, and it consists of group education classes, daily individual work sessions addressing substance abuse, daily chapel, and every 2 months, one-on-one counseling. Men and women's dorms and lounges are separated, and communication between the two is not allowed, while all patients have access to the gym.
Dakota Boys And Girls Ranch, Minot, ND
Dakota Boys and Girls Ranch is a North Dakota rehab that is centered on Christian beliefs and offers residential treatment and education to children and families. The center also offers outpatient psychiatric and psychological services. The highly trained and qualified staff members are available 24/7 to provide their services in a safe, secure, and structured environment.
The staff at this North Dakota rehab center include therapists, nurses, psychologists, addiction counselors, and occupational therapists. They offer a wide range of therapies and treatment modalities through which clients change their lives and look forward to a better future.
ShareHouse Inc., Fargo, ND
ShareHouse Inc. is a North Dakota rehab that has been offering its services since 1975. They offer top-quality substance abuse and dual diagnosis treatment through outpatient and residential treatment services. The treatment approaches at this North Dakota drug rehab center are based on evidence-based therapies and 12-step programs. Through individual, group, and family therapy, all clients and their families are involved in the treatment process, which ensures that the underlying causes of addiction are addressed, and clients can achieve ultimate recovery by preventing relapse.
Drug Abuse Statistics In North Dakota
ND is one of the least-populated states of the nation. However, like all other states, the problem of alcohol and substance abuse has hit hard in the past few years. Adults and teenagers report the use of illicit and prescription drugs, which results in a number of casualties every year.
Some other statistics related to drug abuse in the state of ND are listed below:
According to the National Institute on Drug Abuse Report of 2018, about 50% of drug overdose deaths resulted from the use of opioids. 
According to the Behavioral Health Barometer of ND, in 2014-2015, 6.2% of adolescents aged 12-17 reported abusing marijuana.
According to the ND State Health Assessment of 2016, 24.1% of adults aged 12 and above reported binge drinking in the past 30 days.
Drug Laws In North Dakota
The State of ND divides controlled dangerous substances into five schedules, and the corresponding criminal charges are then implemented based on North Dakota drug laws. Schedule I includes the most dangerous drugs with no medical uses, and the dangerousness decreases with the subsequent schedules II, II, IV, and V along with their increased medical uses.
The following table represents some of the drug classifications in the state and the corresponding North Dakota drug laws and penalties. The ND controlled substance laws classify the criminal charges and the corresponding sentencing.
| | | | |
| --- | --- | --- | --- |
| Classification | Substances Included | Criminal Charges | Sentencing |
| Schedule I Drugs | Heroin LSD, Ecstasy, Marijuana | Class B Felony | Upto 10 years in jail and upto $10,000 fine |
| Schedule II Drugs | Cocaine, Methamphetamine, Adderall | Class B Felony | Upto 10 years in jail and upto $10,000 fine |
| Schedule III Drugs | Anabolic steroids, some pain meds | Class C Felony | Upto 5 years in jail and upto $5,000 fine |
| Schedule IV Drugs | Ambien, Xanax | Misdemeanor | Upto 1 year in jail and upto $3,000 fine |
| Schedule V Drugs | Certain drugs with a small amount of narcotics | Misdemeanor | Upto 1 year in jail and upto $1,000 fine |
Is Weed Legal In North Dakota?
The possession of marijuana is considered to be illegal in ND, and the corresponding penalties are classified in the ND controlled substance laws.
The table below shows some of the North Dakota weed laws and possible sentencing that one might face in the state with regard to marijuana possession.
| | | | |
| --- | --- | --- | --- |
| Classification | Substances Included | Criminal Charges | Sentencing |
| Marijuana possession | Less than 0.5 oz | Criminal infraction | Upto $1,000 fine |
| Marijuana possession | Between 0.5oz and 500g | Misdemeanor | Upto 30 days in jail and $1,500 fine |
| Marijuana possession | More than 500g | Misdemeanor | Upto 1 year in jail and $3,000 fine |
Rehab Programs In North Dakota
Buprenorphine Services – Medication-Assisted Withdrawal Treatment
At its facility in Bismarck, Heartview Foundation offers Buprenorphine Services for those addicted to drugs like morphine and heroin or prescription drugs like Vicodin, Oxycontin, and Percocet. As prescription drugs and opioid dependence as a chronic and relapsing medical condition requires long-term treatment, Heartview provides Buprenorphine services during both the detoxification phase and the main phase of the treatment. Administered in one pill under the tongue, Buprenorphine eliminates cravings, reduces opioid withdrawal symptoms, and mimics some of the effects of opioids. Heartview Foundation integrates this medication-assisted treatment into its holistic approach, which means that the patient will receive supervised medication administration, in addition to a complete set of support services, including education, relapse prevention, coping techniques, and family involvement.
12-month Residential Program
While many treatment centers in ND focus on outpatient programs, Teen Challenge North Dakota offers a comprehensively structured whole year running program. The program consists of 4 graduation levels, focusing on emotional and spiritual wellbeing. Recovery is level 1 and lasts for 14 weeks. During recovery, residents attend classes to recognize and understand needs leading them to chemical use and tools to change them. Level 2 is a renewal, and it lasts for 12 weeks. Here, residents partake in physical, emotional, spiritual, and mental sessions to identify the root of their chemical addiction. Restoration and healing are 12 weeks running level 3, where residents create a foundation for a substance-free future and identify their unique talents. The final stage, level 4, is a 12-week long transition phase, in which residents put what they learned into action as they seek help with employment and housing, manage time and resources, and re-enter communities and families.
Find Substance Rehab Help in ND State Today
According to ND Drug Control Update data, issued by National Survey on Drug use and Health, marijuana is the most commonly cited drug for primary drug treatment admission in the state between 1992 and 2011. Two–thirds of North Dakota's treatments are admissions for marijuana. Marijuana admissions are followed by those for opioids and prescription drugs, which state fights with its Prescription Drug Monitoring Program and Drug Take-Back program by properly disposing of unused and expired medications, and it's on point treatment centers in ND.
Find the best treatment options. Call our free and confidential helpline
Find Drug Rehabilitation Centers Near You Anywhere In the US
Addiction Resource team has compiled an extensive list of the top drug rehabilitation facilities around the country. Click on the state you are interested in, and you'll get a list of the best centers in the area, along with their levels of care, working hours, and contact information. Haven't found the rehab you need? Call the toll-free helpline below for professional assistance.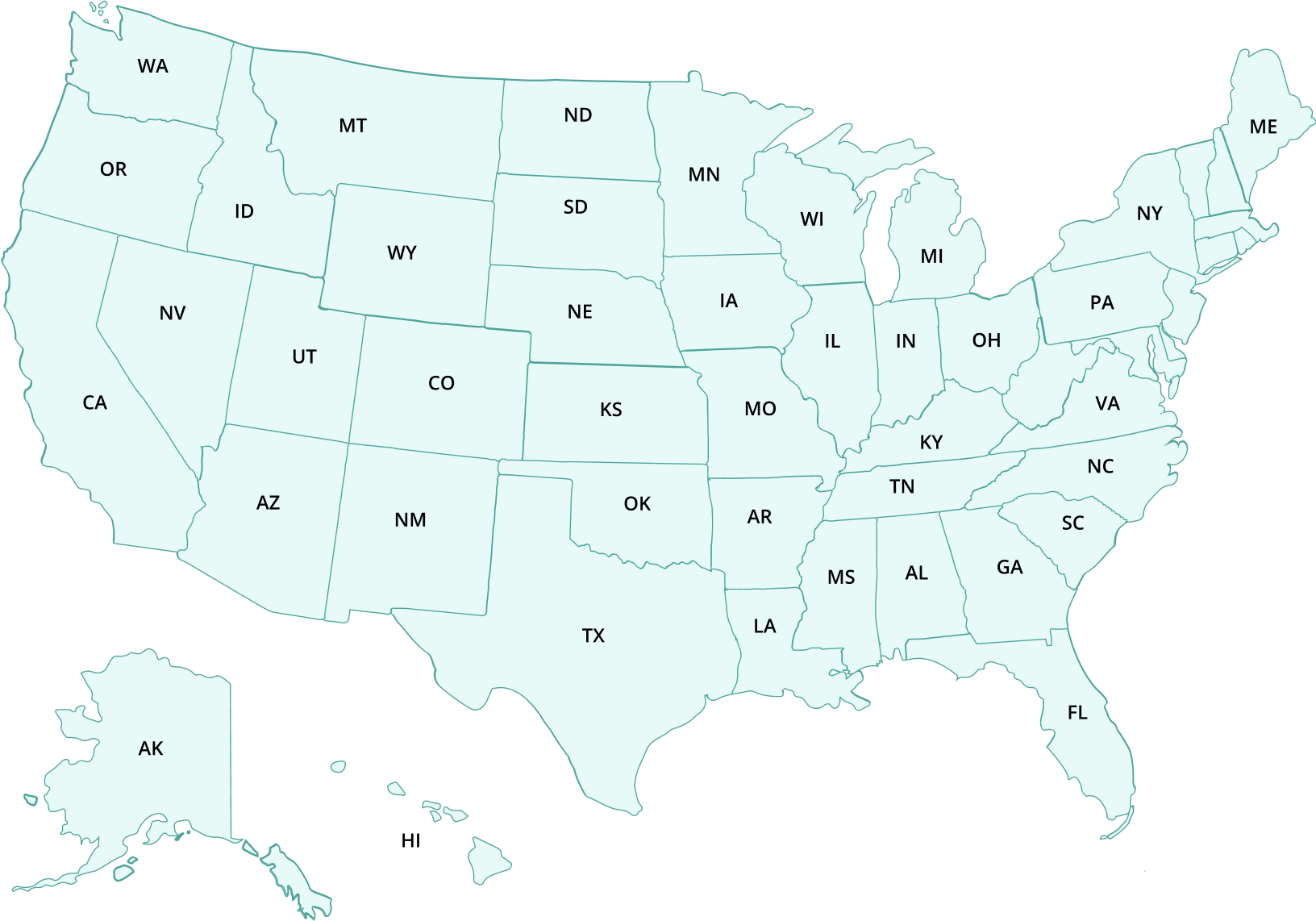 ---
Page Sources
North Dakota: Opioid-Involved Deaths and Related Harms | National Institute on Drug Abuse. National Institute on Drug Abuse. (2018). https://www.drugabuse.gov/drug-topics/opioids/opioid-summaries-by-state/north-dakota-opioid-involved-deaths-related-harms.
Behavioral Health Barometer North Dakota, Volume 4. SAMHSA. (2016). https://www.samhsa.gov/data/sites/default/files/NorthDakota_BHBarometer_Volume_4.pdf.
North Dakota State Health Assessment. Ndhealth.gov. (2016). https://www.ndhealth.gov/phsp/documents/Health_Status_Assessment_Report_for_North_Dakota.pdf.