The state of Washington, located in the far northwest corner of the country, is home to some of the most picturesque landscapes in America. Yet, scratch the surface and behind all the natural beauty emerges a growing problem with substance use disorders.
An increasing number of the state's 7 million residents are struggling with drug and alcohol abuse. More and more adolescents and adults are seeking treatment at Washington rehab centers for illicit substance use and alcoholism. Adding to the crisis is a failure to understand the gravity of the problem or acknowledge that substance abuse is a legitimate problem.
What are the challenges of substance abuse in the Evergreen State? Do inpatient treatment centers in Washington offer specialized treatment? Where can residents undergo alcohol rehab and drug addiction treatment? Which rehabilitation facility is the best in the state? Read on to learn everything you need to know about overcoming substance use disorders and beating addiction with the help of rehabs in Washington state.
6 Best Washington Rehab Centers
The Evergreen State is home to some of America's best rehabilitation facilities. Here's a list of 6 detox centers in Washington state that have helped thousands of people get sober.
Free by the Sea, Ocean Park, WA
This facility specializes in customized dual diagnosis addiction recovery for individuals with substance use and mental health disorders. The secluded 5-acre campus of this Washington rehab center has a scenic waterfront location on the coast. The center offers gender-specific activities and classes at its beautiful campus with manicured gardens. In addition to two residential buildings for men and women separately, there is a sober living facility on the grounds.
Amenities include shared bathrooms and plush furnishings. A full-time crew keeps the facility spotless clean. On-site chefs prepare nutritious meals, and the facility offers special diets, including vegan, vegetarian, gluten-free, and diabetic. Individual and group therapy sessions are supplemented by 12-step meetings, relapse prevention, and general life skills.
Call the helpline to be informed about the trained psychiatrists and dedicated staff at this center with decades of experience in helping recovering addicts transition to life after rehab.
The Recovery Village Ridgefield, WA
R.V. Ridgefield is a Washington rehab center that offers individualized addiction recovery, top-notch facilities, and complete privacy to clients. All licensed therapists have master's degrees or higher and specialized certifications in addiction treatment.
In addition to residential treatment programs, the center also runs an intensive outpatient program, a partial hospitalization program, and a number of aftercare programs. Recreational therapy, group outings, and therapeutic experiences make the journey to sobriety a little less unpleasant for recovering addicts. The center has an excellent overall rating from past clients, including top marks for treatment effectiveness, accommodation, and meals.
Schick Shadel Hospital, Burien, WA
This inpatient drug treatment center in Washington state has treated more than eighty thousand patients and offers a fast one-and-a-half-week program for drug and alcohol recovery. The center does not use the 12-step approach. Instead, addiction is treated as a medical condition using aversion therapy.
The unique feature of this detox center is that it permits visitors and recovering addicts to be allowed everyday comforts such as laptops and cell phones. People of all ages, nationalities, marital statuses and disability statuses are welcomed here. The compassionate and supportive environment at this Washington rehab center and the highest level of addiction care ensure good results for the majority of clients.
The official website of the hospital claims an enviable success rate, with 69 percent of graduates remaining sober one year after addiction treatment.
The Sundown M Ranch, Yakima, WA
Since 1968, more than 200,000 individuals have successfully overcome addiction at this drug rehab in Washington state. The facility offers adult, youth, and family inpatient programs as well as outpatient services. The approach to addiction treatment is abstinence and 12-steps based. The facility is set in 35-acres at a scenic rural location at the mouth of the Yakima River Canyon. The center is accredited by the Department of Health.
Residential facilities include motel-style buildings with private bedrooms and shared bathrooms. Amenities include a gym and coffee shop on-site, as well as restaurant meals in a dining hall. Dietitians design meal plans for optimum nutrition. The multi-disciplinary team at the Sundown M Ranch provides detoxification, individual and group therapy, aftercare, and relapse prevention programs for effective addiction recovery.
Sunrise Centers, Burien, WA
This Washington outpatient rehab is a state-certified drug and alcohol treatment facility for adults. The center offers flexible appointments and interest-free in-house financing. Addicts seeking affordable substance abuse treatment with minimal disruption to their daily life can benefit from the reasonable cost of treatment at this facility. Treatment modalities include intensive outpatient programs as well as court-mandated DUI education and relapse prevention measures.
Treatment lasts 6-12 months in three phases. Individual and group therapy, CBT, and 12-step approaches ensure a holistic approach to addiction treatment. The facility is highly recommended by probation agencies and lawyers based on its success rate for court-mandated classes.
Call the helpline below to learn more about the individualized rehab plans at this detox center in W.A.
The Center A Place of HOPE, Edmonds, WA
The center adopts a whole-person treatment approach that addresses every aspect of the person – medical, psychological, physical, emotional, relational, fitness, nutritional, and spiritual needs.
The Washington rehab center is also licensed for psychiatric issues alongside addiction treatment, which enables them to treat co-occurring disorders such as depression, sexual or emotional abuse, trauma, eating disorders, and other issues.
There is a process to the admission process of patients at The Center. The first step is complete psychological testing and assessments, followed by a fitness assessment by the in-house, certified fitness trainer. Then, a complete medical workup and exam are conducted on the patient, followed by a medication reassessment (for people that are already on specific types of medications).
The center works with most major insurance providers, which helps in situations where financing could be a potential hindrance. The insurance providers can cover a large part of treatment program costs.
Addiction Treatment in Washington: Does the State Have Effective Recovery Programs?
According to the Substance Abuse and Mental Health Services Administration (SAMHSA), 9.2 percent of adolescents aged 12-17 in W.A. used marijuana in 2014-2015, higher than the national average of 7.2 percent. Heroin use among individuals older than 12 was 0.40 percent in 2014-2015, also higher than the national average of 0.33 percent. These figures leave no doubt that drugs and alcohol are a concerning problem in W.A.
There is some good news, though. In 2015, on a single day, more than 50,000 individuals enrolled in substance use treatment, a figure that was better than previous years. Of the people seeking care at addiction treatment centers in Washington, more than 9,000 were enrolled in specialized opioid addiction recovery programs. Interestingly, more than 50 percent of people who enroll for addiction treatment at rehabs in Washington state have both drug and alcohol problems.
Affordability is one of the biggest barriers to addiction treatment. Quality drug treatment is unaffordable for many people. Inpatient treatment centers in Washington can cost between $8,000 and $30,000 for a 30-day residential program. Luxury rehabs can cost two to three times as much.
Outpatient drug treatment is less intensive, less disruptive to normal life, and less expensive. If private drug rehab is cost-prohibitive, state-funded substance use treatment services are available to residents of Washington, including specialized opioid treatment programs.
Pregnant women abusing IV drugs, pregnant women abusing other drugs, other people using IV drugs, and post-partum mothers who are IV drug abusers receive priority at state-funded facilities. Other priority groups include youth and parents involved with Child Protective Services.
Christian drug rehabs in Washington state offer physical, emotional, and spiritual healing to people with addictions. These facilities combine addiction treatment from licensed therapists with spiritual messages from faith-based counselors. This holistic approach offers scientific detoxification and faith-based Christian guidance for long-term success in recovery from alcohol and illicit substance abuse.
Addiction in Washington: How Bad is the Problem?
The University of Washington's Alcohol and Drug Abuse Institute (ADAI) reports that in keeping with nationwide trends, alcohol and drug abuse in the state is on the rise. The major substances of abuse include methamphetamines, cocaine, heroin, and M.D. (M)A. Statistics on opioid, methamphetamine, and marijuana abuse are worrisome. Here are some of the trends based on geography, drug type, and outcome indicators (treatment, deaths, and crime):
Opioid Abuse in W.A.
Admissions at state-funded drug rehabs in W.A. opioid addiction increased by 257 percent between 2002 and 2015.
Between 1999 and 2015, a total of 9,798 deaths were attributed to opioid abuse, and 692 people died of this cause in the year 2015 alone.
Methamphetamine Abuse Rates in W.A.
There were nearly 5,000 crime lab cases involving methamphetamines in 2017 compared to about 2,500 involving heroin and about 800 involving cannabis.
Statewide, nearly 45,000 admissions for methamphetamine addiction treatment occurred in 2015.
Heroin Abuse in W.A. State
In the Seattle area, deaths due to heroin overdose increased dramatically by 58 percent in 2014.
Nearly 80 percent of heroin addicts report their addiction began with misuse of prescription opioid painkillers.
Crime lab data shows a 134 percent increase in positive testing for opioids from 2002 to 2016.
The number of deaths attributed to methamphetamines rose from 88 in 2003 to 364 in 2016.
Heroin is commonly abused in the state and was mentioned in more than 22 percent of police reports in 2013.
Washington Drug Laws
The laws and penalties governing the possession of controlled substances in W.A. are perhaps one of the least severe in the U.S. This is due to the deliberate approach of the government to focus on the behavioral health treatment of substance abusers rather than the punishment.
On that note, the possession of controlled substances is now treated as a misdemeanor instead of a felony. In fact, for one to face possible jail time, it must have been a third offense as the first two offenses will typically be diverted directly to the treatment of the offender.
After the drug schedules listed below, a table of the penalty for drug possession of controlled substances in Washington follows:
Schedule I: heroin and LSD
Schedule II: PCP, cocaine, methadone, and methamphetamine.
Schedule III: Anabolic steroids and codeine
Schedule IV: Valium, Xanax, and other tranquilizers and sedatives
Schedule V: cough medicines with codeine
Details about the penalties for possession of the listed substances are as follows:
| | | | |
| --- | --- | --- | --- |
| Substance/Schedule | Criminal Charges | Detail | Sentencing (Potential Imprisonment) |
| Schedule I | Possession | Third or subsequent offense | Up to 90 days in jail |
| Schedule II | Possession | Same as above | Same as above |
| Schedule III | Possession | Same as above | Same as above |
| Schedule IV | Possession | Same as above | Same as above |
| Schedule V | Possession | Same as above | Same as above |
Washington Marijuana Laws
According to Washington weed laws, marijuana has been legal in the state for adults over the age of 21 since late 2012. Cannabis is available at retail stores in the unrefined plant form (bud) and also as tinctures, butter, oils, and foods (candy). It is worthy to note, however, that some local jurisdictions have banned dispensaries within their city limits.
The average price per pound saw a sharp decrease from more than $23,000 per pound in 2014 to just over $8,000 per pound in 2016. The state sees more than $3 million in non-medical marijuana sales per day. The legalization of marijuana has led the Mexican cartels to focus on other drugs such as heroin.
It is not all free rein to use at will, though. There are restrictions on the amount of marijuana that a person can be found with at any given time in W.A. For starters, customers can only purchase up to one ounce of the cannabis flower at once. For concentrates, the limit is seven grams, for edibles – 16 grams, and 72 ounces for liquids.
For people that use a medical marijuana card, the possession limits are less strict. These people can legally possess up to three ounces of marijuana at a time, forty-eight ounces of a marijuana product in solid form, 216 ounces in liquid form, and 21 grams of marijuana concentrate.
Some of the Qualifying Conditions for a Medical Marijuana Card in W.A. are:
Cancer
HIV
Multiple sclerosis
Epilepsy or other seizure disorder, or spasticity disorders
Traumatic brain injury
Intractable pain (in this case, pain that is not relieved by standard medical treatments/medications)
Crohn's disease
Glaucoma
Hepatitis C
Anorexia
Post-traumatic stress disorder
Chronic renal failure requiring hemodialysis
Beating Addiction in Washington State
The impact of drugs in Washington cannot be ignored. Although addiction and mental health statistics are discouraging and the Evergreen State is worse than the national average in many areas, there are plenty of reasons to be optimistic.
There has been significant progress in reducing prescription opioid abuse. Improved healthcare coverage is making addiction treatment accessible to many more people. There are a number of high-quality outpatient and inpatient drug treatment centers in Washington state to help recovering addicts.
If you or a loved one are dealing with substance abuse or addiction in W.A., consider reaching out to a Washington treatment center as soon as possible.
Find the best treatment options. Call our free and confidential helpline
Find Drug Rehabilitation Centers Near You Anywhere In the US
Addiction Resource team has compiled an extensive list of the top drug rehabilitation facilities around the country. Click on the state you are interested in, and you'll get a list of the best centers in the area, along with their levels of care, working hours, and contact information. Haven't found the rehab you need? Call the toll-free helpline below for professional assistance.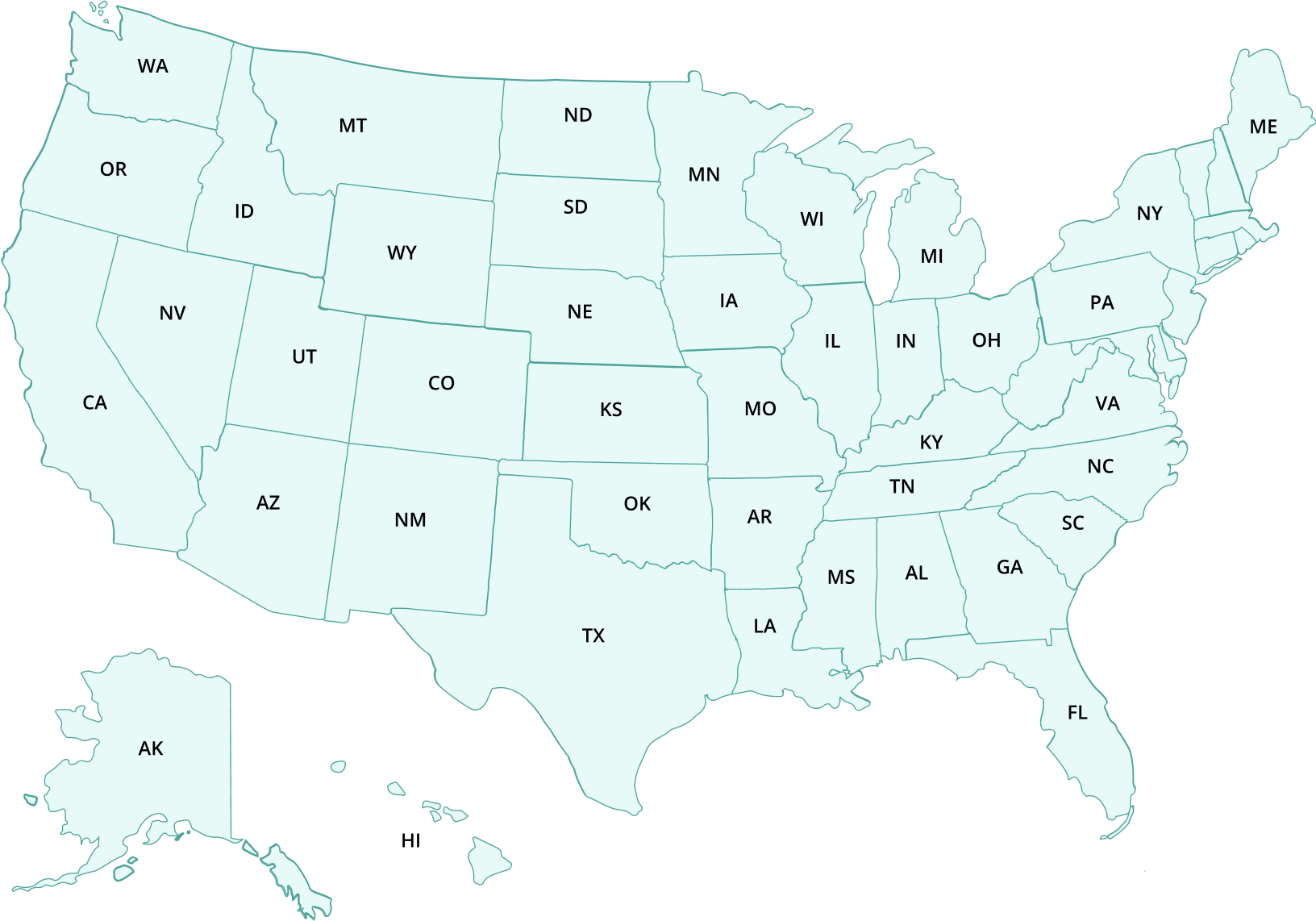 ---
Page Sources
Prescription opioid use is a risk factor for heroin use. (2021, April 13). National Institute on Drug Abuse. https://www.drugabuse.gov/publications/research-reports/prescription-opioids-heroin/prescription-opioid-use-risk-factor-heroin-use
ADAI drug abuse epidemiology. (2020). University of Washington: Addictions, Drug and Alcohol Institute. https://adai.uw.eduWAdata/
Substance Abuse and Mental Health Services Administration. (2015). Behavioral Health Barometer Washington, Volume 4. https://www.samhsa.gov/data/sites/default/files/Washington_BHBarometer_Volume_4.pdf